Fish Catching Travel  –  A quick trip to Port O'Connor Texas.
Headed out to POC today and as soon as I got on the road I new it was going to be rough.  The wind was almost straight out of the East at 2omph.  It blew at least that hard from the East from the time I got out about noon, until I quit at 5.
When the wind blows that way it usually means it is a spinnerbait kinda day, and on my third cast I knew that was the case.  The water was off colored on the bank I started on so I started with a chartreuse Red Fish Magic.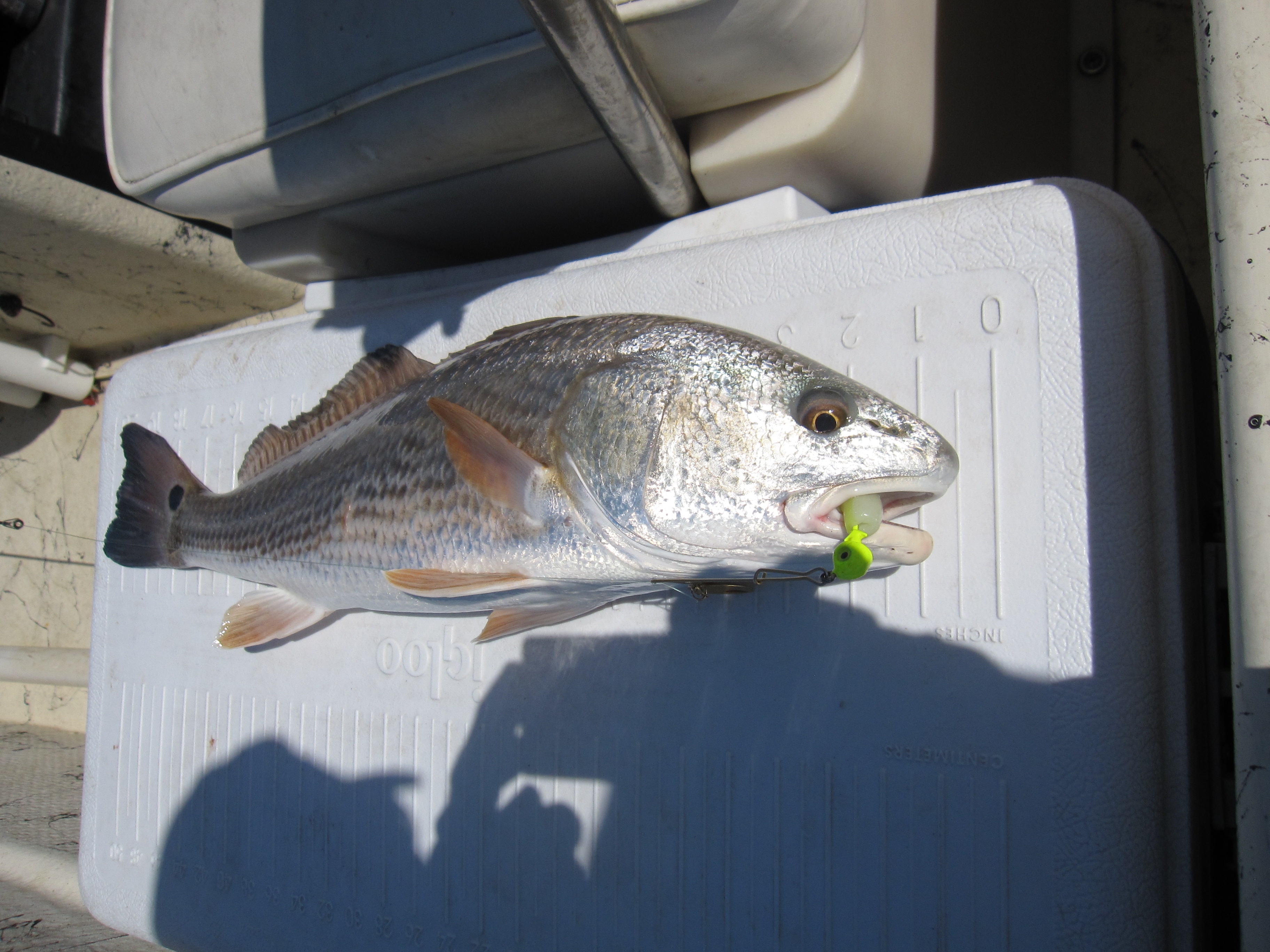 The First One on a Spinnerbait – they were eating it!
They bit basically here and there.  I was fishing grass lines in real shallow water as the tide was falling.  I ended up catching 7 and breaking one off and missed a couple of more.  I did keep one for the broiler pan when I got home.  Most were in the slot with a couple just short, a nice average.
They were on the edge of the grass, mostly near the ends of the banks where the water was falling off the reef over a small point.  Several of them I caught by casting to obvious muds and I did catch one out of a dock.  I did see 3 small schools and several singles, though they were hard to see due to the off colored water and wind.  I ran the bait fairly fast, trying to keep it just out of sight.  Of course when the boat is in 2 foot you have to move it right along.  When they grabbed it there was no doubt.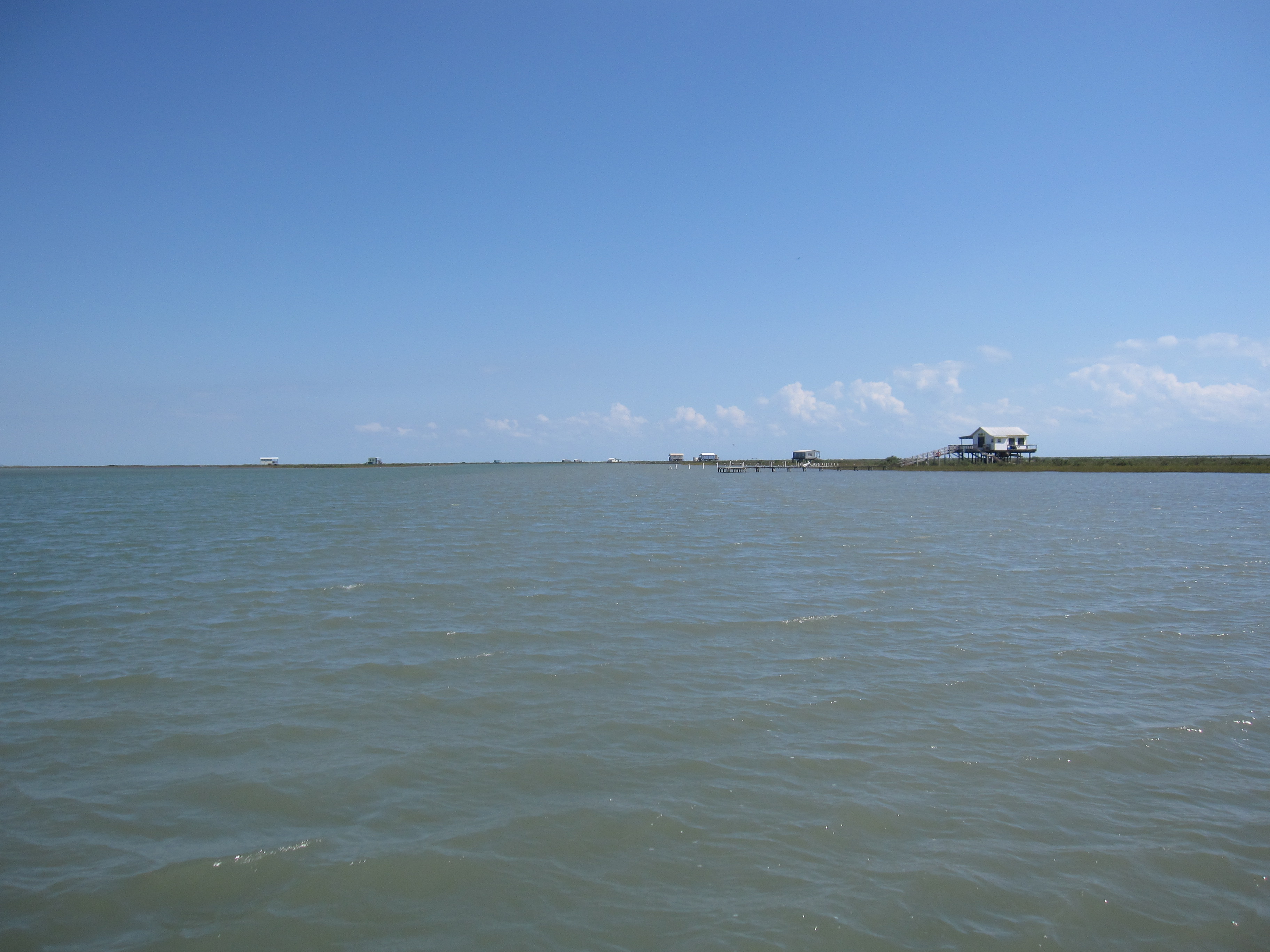 If you know POC you know where this is.
I just went with the wind fishing down the bank.  It was off colored enough I could get close and make short casts.  The wind was moving so fast that it was hard to get in a cast before you were blown down the bank.  I did fish a few plastics and ended up catching 4 trout  but nothing to write home about.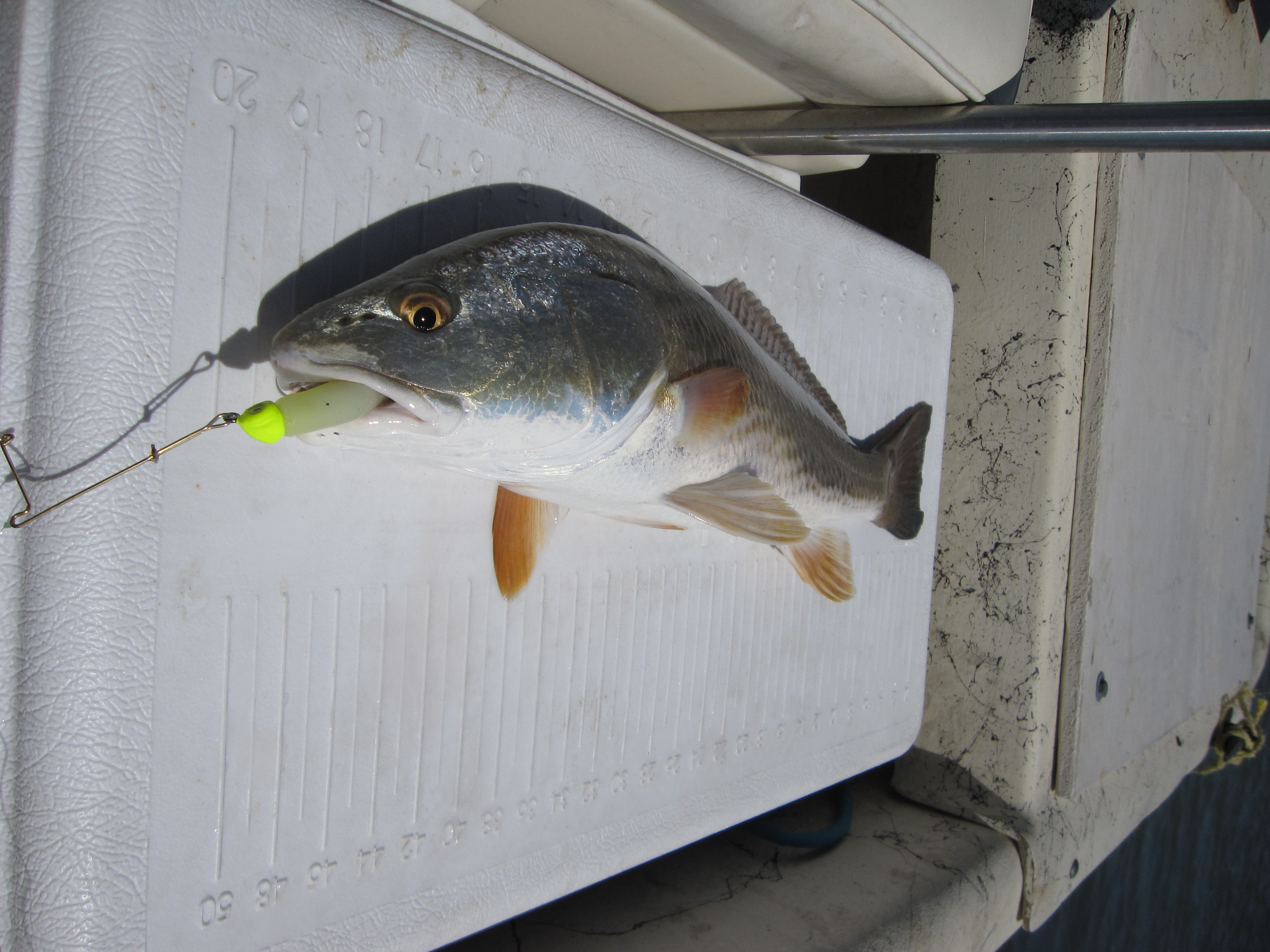 Another one just to show you it was all about the color today.
So all in all not a bad time considering the wind.  About 5 I headed to Army Cut down from Froggies to catch a few trout.  We have caught them there several times lately on the drop at the shallow pass coming out of Shoalwater.  When I got to Forggies I plain old woosed out.  The wind was blowing harder and it just was not in me to fight it, so on the trailer it went.  From all the reports I am hearing the reds are really starting to get after it.
One last thing if you are down there this weekend.  I spoke with a man and his wife who were fishing out of a canoe.  They were just point hopping and stopping at guts and wading.  They had a caught a few in the afternoon but had a great morning .  When they got out at daylight and headed to the slough they saw lots of birds working.  The paddled over and caught trout from then until about 9.  He said it was awesome.  So worth a look.  This is the second good report I have heard about birds.  Sounds like it is time to go!
Good Luck and Tight Lines!