FISH CATCHING TRAVEL
 Brought to you by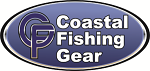 ** For a super deal use promo code FCT15 and get 15% off on your online  order!**
+++++ Order before Christmas and get free shipping!  15% off and free shipping, what a great deal!  Check out their fine products for a great present for any wade fisherman's Christmas!+++++
***********************
Tomorrow (Saturday)  Jeffish, Korbin and I will head to Coleto.  The plan is fish the outflow and see if we can catch/net a few tilapia, then drift deep for big blue cats and throw out a few jugs.
Weather
58/44  Over cast with 10% chance of rain.  Wind 10 – 15mph
Lake Level
Today  95.67   Last Trip  95.33
Poor Planning = Poor Performance
Well to put it succinctly we sucked.  It was cool and blowing a little when we put in at 1pm.  We motored up to the outflow cove and it took about a minute to figure out that the tilapia were not there, at least in mass like they do in the winter.  And there was no warm water coming out, and the only action was the occasional shad getting chased at the face of the locks.
We fished small jigs in case crappie or whites were there, and I did lose what was probably a big crappie, but other than that no luck.  So from there we hit a few spots with the cast net trying to catch a bream or two and that went nowhere.  At that point we realized we had no backup plan.  Real smart!  We could have picked up some worms or minnows, but no.  So our last ditch effort was to hit a couple of crappie trees with jigs, and Jeffish caught the only fish while we were out.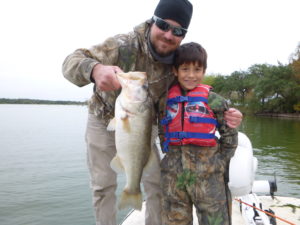 Father and son having a big time.
So really the only thing to take from this trip is occasionally it might be a good idea to think about the possible alternatives if the plan does not work out.   In this case I should have checked the outflow every time I was out there to see when, or if, the water is being released.  Another thing slightly out of my control right now is the transducer on the graph is in the hull on the skiff so I do not have a real water temperature reading.  The tilapia will come with the warm outflow, but it just may not be time yet.  Not a wasted afternoon, but we sure could have done a better job.  The Boss says I am the worst catfisherman in the world, and she may be right.
(And I have heard multiple rumors on whether the plant is running or not running, or is, or will be, shut down.  So any of you that know the real answer drop me a line.)
*********************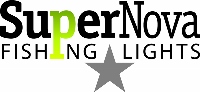 Let Dez handle all your lighting needs.
*********************
While we were out thrashing around aimlessly The Mad Trout Fisherman was doing his best to decimate the species.  Nothing like a great Cast and Blast.
We had a blast and cast day today with redheads at Kellar Bay and were done by 8 am so we switched gears to go chase trout at the Lavaca river. What a day for my friend Vince and his son. I love taking father and sons to the bay and river. I love the outdoors, and getting to see the smiles on a kids face as he shoots his limit of ducks and then hooks a nice speck! – Priceless !

It is getting close to Christmas, and I have to say:THANK YOU JESUS!!! For all the great things you have provided me with, and all the hard lessons I've had to learn this year. Character and faith provide me with the knowledge to make the right decision today!!

Ok, the trout were a challenge today, establishing a pattern was tough, but thank God for the pesky liar birds, the ones I want to kill in croaker season!  They made todays trip successful by letting us know where to run and drift next.  3 mo ago the liar birds were worthless, today they were the tool to catch fish. The seagulls pitched in as well.  Thats the story of my life, bitch about it one day grateful for it the next. We caught our fish with 20″ of lea,der under a rattle cork with bb's, a 1/8 jig head, and a chart curly tail grub. I saw lot of boats fishing the banks, didn't see them putting any fish in the boat though I wasn't looking that hard either.

Tried a few banks myself and nadda.   A guy who was polite enough to be towing another boat back to the ramp as were launching said hey I read your reports on fishcatchingtravel.  That caught me off guard and I said yeah. Then he said,  "Did y'all really catch them fish out of the Lavaca yesterday", and I said yes sir. Doug you're a cool cat to let an ole redneck post. I want to say thank you, and we will be on a boat soon together. Yes that's an invite! I'm a nobody so it will be cool to fish with someone that has the years experience and cast knowledge you do. And this is why i fish! Thanks and Godbless.😎chad.
I do not know where to start so lets lead with taking your friends out and having it work out perfect.  It is so incumbent on those of you who are good at things outdoors to share them with others.  Not only does it make their day, or year, it helps build the base in the sports we love.  You do a great job at taking folks, and you will be rewarded in one way or the other.  We called it Karma in the 60's.  Now it is usually referred to as what goes around comes around, and you have some great things coming.
The ramp thing, get used to it.  First, it took me aback when it first happened to me.  I often get the question; "Are you that guy?"  For me it is just validation for what we are trying to do here.  There are folks reading this who really appreciate us sharing this kind of information, it is in plain English, by normal guys.  I may tout the folks who help me on the blog, but this is not a commercial.  Hopefully it is a discussion that expands all of our knowledge.
And a quick word about folks believing what they read here.  Remember fishermen are a skeptical lot, and they have learned over the years that much of what they read is not really that helpful.  And many have a hard time believing what we say we catch at times.  It is one of the reasons I take so many pictures holding fish, small as well as big.  Heck I even take one occasionally just to show I was really out there.  But being willing to speak with folks and sharing any information that might help them overcomes that skepticism.  Just keep telling your story, those that are smart enough to listen and apply will benefit with fish on the stringer.  Those that don't believe will never believe, and it puzzles me why they read this blog.  If you and I were going to lie we sure as hell would come up with better stuff than some of these reports!
And a little side story on the subject of folks believing what they read here.  My buddy Aaron and I had a day and a half on Coleto where we boated somewhere in the range of 80+ really good bass on the Swim Jig.  It was a killin'.  He was out at the lake looking to rent a place for a month or two and he contacted a guy who met him there.  He was telling Aaron about some guy who said they caught 80 bass on a swim jig, basically calling bullshit.  Aaron said the look on his face was priceless when he said that was me with Doug and that was a low estimate.  You just can not make them all happy.  By the way he now throws the swim jig!
And as far as you being a "redneck", hell rednecks catch fish.  And you are far from a "nobody" as can be.   What you do when taking the kids and others makes you a hero, just ask them, end of story.  When I was a kid we lived in a farmhouse with an outhouse, our phone was a crank phone, and we did not have a pot to piss in.  (Except in the winter when it was to cold to go outside.)  I might have done a few things along the way, but I am just a regular dude from farm country like you who loves his fishing.  Fishing brings many strange bedfellows together, because it is all about the fishing.  Believe me if you keep posting your self labeled "nobody" status will change.   In fact, it is fun to talk with folks that ordinarily you wouldn't interact with at the ramp.  So just have fun with it.
Now as to me and that "years of experience and cast knowledge" you were kind enough to label me with.  If I had to say anything about all of that is I agree, I do have years of experience and a little cast knowledge.  But if I had to describe my fishing abilities it would be a jack of all trades and master of none.  I do not catch trout as well as you, I do not catch bass as well as KVD, muskies like Joe Bucher, or tarpon like Jose, but what I do is all of those things when I can.  I have been lucky enough, or crazy enough, to get to do a few things in my fishing life, but there is still much more to do.  A big tuna, a monster blue cat, a tiger fish, a giant goliath grouper, a 10lb trout, all on the list.   Thanks for the compliment, but I ain't all that.
So congratulations on a great day.  The smiles on those folks face says it all.  And I really like Jacob and the strap picture.  I can honestly say I like seeing the pictures and eating them more than I do hunting them, so I get my duck hunting fix vicariously through you.  You add so much to this blog and I can not thank you enough.
*********************
When Chad started sending us his reports he was a little tentative, just like I was when I started this.  All it takes is for you to send me a comment and I will let you know how to send in any reports or pictures you care to share with us.  All of us love reading anything you want to share so feel free.  And you do not have to know how to spell or write, we will figure that out.   This is just fishing guys talking about love of the sport and not fancy pants literature, thank God.
*********************
I got these interesting questions from Lee.  So I will give my .o2 worth, and I am sure the rest of you might have a comment or two yourself.
Hey Doug,
I am looking at making a minimal step up from the kayak to a small v bottom jon boat so as to cover a little more ground and to bring my kids with me.  I know nothing about boats in the saltwater as I just got into the salt thing a few years ago.

Can you use a normal engine for salt water?  It's just a little 8.5 HP Nissan.  Do I need some sort of salt water engine?

Same thing for trolling motors?  Can I use a freshwater trolling motor in the salt?

And lastly, what about the trailer?  Does it have to be galvanized to be salt proof? Is there some way to salt proof a non-galvanized trailer?

Thanks for the input.  I figured you would know about such things.
Lets take your questions one at a time.  First the engine.  You do not need a saltwater engine, especially for what you are considering doing.  The key to using any motor in saltwater is flushing and rinsing after each use.  Now you will find that the length of the flushing period question will get many responses.  It seems if I had to combine most of them a good 5 minutes is usually plenty.  I have read in the past it needs to warm up enough to send the water past the thermostat on some engines.  I service my motor as required and each report finds no corrosion in the engine because I flush after every use.  Keep in mind that some engines stay in the water for years and have no trouble, so just do the basics and that Nissan should be fine.
The trailer, oh the trailer.  Over the years if I had to point to one thing that keeps requiring almost constant attention it would be the trailer.  So the point is, if it is not galvanized it is not acceptable for saltwater.  Add a little rust on the trailer and it will get eaten faster than crawdads at a Louisiana boil.  Remember, once you back a non galvanized trailer in to off-load the boat, and then park it, the whole time you are fishing the salt is eating the trailer.  By time you put the boat back on the trailer and rinse it the damage is already done. When I was still in Arkansas I had a small 14′ fiberglass boat with a 25 hp that I took to Florida every year.  The trailer was not galvanized and it ate the trailer up in no time.  In fact, it ate it from the inside out as saltwater was inside the beams no matter how well you rinsed it.  And that was a trailer that only made the salt a week or two a year.  And as far as actually coating one, it might be possible but I have not heard of any effective way.  Even if you were to try to paint, coat, or whatever, the salt will always work into any space it can get.  So in the case of the trailer, sell the other and fork out for the galvanized, it will pay off, trust me.  In fact, if I bought a new strictly freshwater boat I would still buy a galvanized trailer for it.
The trolling motor is another good question.  Before I started fishing the salt regularly I used a freshwater trolling motor and really had no more problems than I have today where both trolling motors I use are saltwater trolling motors.  So you can get away with it, especially if it is not used all that often.  One thing though, if it is a foot control it seems corrosion will is a much bigger problem on the foot pedal and cables, at least that has been my experience.  And if it still uses cables to rotate that doesn't help matters.  Like the trailer, best to just suck it up and buy a hand control MinnKota saltwater and get it over with.
Now that I have spouted off on all that let me get to the point.  I could have answered your question with just one quote.  This came from an old plumber and takes your question down to its most basic level.  Old plumber:  "The only place water will not go is up a frog's ass."  Saltwater is corrosive and destructive no matter how well stuff is made, or how well you take care of it.  So know matter what you use the key is rinse, rinse, rinse.  You are a committed fisherman, and God willing you and your kids will fish together for decades.  In the long run save yourself time and money, buy the right stuff and your overall saltwater fishing experience will be so much better.
Thanks for the questions.  And the rest of you, all my answer are anecdotal so there may be some of you that have better information, or a different opinion.  This is one of those teachable/learning moment.  So if you have anything to say on any of Lee's questions let hear them.
*********************
I am taking care of "the list" today so I can fish tomorrow.  With a visit to OKC and the kids this week I want to get stuff ready so I can be on the water Monday.  And if it works out I should be back on the water Friday.  In a minute I am going to put on my Cowboy jersey, pour myself a cold one, and watch as the Cowboys clinch the division and possibly home field.  Remember I am the guy who was going to drop $20 in Vegas on the Boys at 20 to 1 to make the Super Bowl and did not do it. That means they have a hell of a chance to make it all the way.  So keep stopping in and thanks for reading my stuff.
Good Luck and Tight Lines