FISH CATCHING TRAVEL
 Brought to you by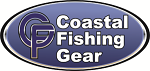 ** For a super deal use promo code FCT15 and get 15% off on your online  order!**
And best of all – order now for Christmas and get FREE SHIPPING on top of the 15% off on your online order.  What a deal!
*********************
Well I am home, the lucky recipient of an ugly virus compliments of a couple of rug rats.  But I will survive, but it is making me crazy today with clouds and light drizzle, a great day to put some bass in the boat.  And it is always nice to return home after a short trip and have a water line leak with nice big puddles in the back yard.  Ain't life grand.  Good thing my best friend is a plumber.  But we had such a good time with the kids, basically our Christmas is done, which is fine with me as I have probably fished Christmas day the majority of the time over the last 30 years.  The Boss works Christmas so folks with kids can be off,  which makes for the one time each year when I have the water almost completely to myself.  Can't wait just thinking about it.
**********************
I Am Not Mad, Just Puzzled!
But the first order today (Saturday) was to drive to Edna and pick up my trolling motor.  Thanks to all that commented, Joe, Matt, Billy, and a few others.  It was just a case of worn parts, no big deal.  To give you a quick time line I first took it to my regular guy, and he had it for 2 weeks, and it ran maybe an hour or two before it kept doing the same thing.  So clearly they sucked on that one.
So wanting to take it somewhere else I tried Kresta's.  I had a couple of good recommendations and couple of bad recommendations, but it is just a quick fix, what could go wrong?  So I dropped it off on the November 9 or 10, and they finally called me on December the 14th telling me it was done.  They had it for 34 days, for a 1 hour fix.  In all fairness, they apologized for the delay and everyone there was nice.  I am happy with the price and it seems to work fine, which in the end is the hoped for outcome.  But by the same token, I did not appreciate being told my call would be returned and it wasn't when I inquired on the status after it was there for 18 days.
I have learned one thing.  During all this, after Kresta's had not looked at it for 19 days, I called Fishing Tackle Unlimited in Houston and the nice guy would have looked at it while I was there, and if they could have fixed it while I was there the would have.  That is customer service.  I just should have picked it up and went there.  But I was told by Kresta's on the 29th he was working on it that day.  So lesson learned, it would have been well worth the drive to take it to a dedicated trolling motor shop.  Then I would not have missed a tournament I wanted to fish, or a trip to Falcon I was hoping to make, but couldn't without the big boat.
I guess my whole point in this is when both places were combined it was around 50 DAYS to get it fixed.  That is just crazy.  The one thing I should have done was made sure what the turnaround time might be when I dropped it off.  At least there would have been a starting point.
And to all of you who commented, including a couple of questions on fixing it myself, that is not in the cards.  I am a self-admitted mechanically incompetent.  And as I always said about things like mechanics, construction, and assorted things like that:  I will not pretend to be a mechanic, you don't pretend to be an attorney, and it will work out fine.  This is probably the one time I could have messed it up, taken it apart, put it back together, then do it again, and again, and again, and been done way before that.  Guess I am spoiled when we had a repair shop in Arkansas where you could pull up with the boat and if he could fix it on the spot he would.  In this case, they had to order a part or two, so I understand that part of the delay.
So that is the end of the trolling motor saga, at least I freakin' hope so.  We always learn as we go, in this case when another motor craps out it will be time to assure both boats have the same motor.  That would have solved the whole problem as I could have switched them back and forth.  So you decide if 34 days is to long for a future repair you might need.  As far as I am concerned it was.
********************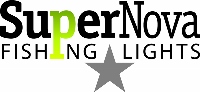 Let Dez handle all you lighting needs.
*********************
One of my regular readers, who I have had the pleasure of fishing with, has a boat for sale.
Specs for my boat for sale are 2005 Shoalwater 14.5 Cat with a 2003 Yamaha 70. Trolling motor, Power Pole, and Coastline trailer are all brand new, never been in the water.   I prefer not to put a price on the site.  I would rather them call me to ask questions. 361-782-8478 
So if you are looking for a go anywhere flats boat, or have any questions, give Billy a call.  (Billy, you did say there was a 50% commission, right?)
*********************
I really appreciate that Bagley Baits was kind enough to share my post on the Bang-O-Lure on their site.  Everything I have ever said about it was the truth.  Not only did I use it over the years guiding catching bass, whites, and stripers, I caught my fist snook on it and even hooked a tarpon over a 100lbs in the Everglades.  (That lasted about 30 seconds!) A big blue cat has fallen for the Bang-O-Lure and I even boated a big crappie on it last year.  And I almost forgot, a nice brown trout and rainbow or two wading at night on the White River.   Next I am looking forward to getting some of the new Rattlin' Bs.  The B Minus runs in the 2 foot range and it is a real improvement for shallow water fishing from the standard baits in that style.  I see real possibilities in trout fishing by being able to use it wading in places it just was not feasible to throw the old style.  Tons of trout are caught on this style bait all over the Gulf coast, and I can not wait to give the Bagley B Minus a real try and report on it.
********************
That really is all I have today.  I thought I was headed to the store to pick up a few parts to properly re-mount the trolling motor and make a couple of trailer repairs, but that is probably not happening.   This is day 3 of this wonderful cold and I feel like crap.  And unfortunately the wind is starting to howl as it tries desperately to fend off this giant front which has already kicked much of America's ass.  Tomorrow will be ugly, 40 degrees and a 30mph north wind.  So if I have to be sick this is a good time for it.  And thanks to Chad for picking up the slack by keeping those reports coming.  There is so much to be gleaned from them if you will just think about it.  So keep stopping in and thanks for reading my stuff.
Good Luck and Tight Lines