FISH CATCHING TRAVEL
Brought to you by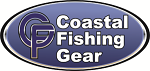 ** For a super deal use promo code FCT15 and get 15% off on your online  order!** 
Reader Day
Just catching up on a few comments and wanted to share Chad's latest report with you.  There is definitely something to take away from it, and that would be "Low and Slow".
*********************
Chad has been back at it on Keller Bay and sent us this report from Thursday.
A trip to kellars with unfavorable conditions!a cool breeze and a slow bite today for me and my partner. It was one of those high preassure days the reds we sight casted too would follow but not eat. The good trout were out deep real deep, 51/2 ft and a slow row on the bottom was best retrieve. We fished till 1:00 pm today scratched out 10 good trout 18″-19″ 221/2″ was big trout for the day. One 24″ red and a rare 24″ spanish mackeral for kellars. Bite had no consistancy as far as a time period not much water moved and the bait was tight to the shoreline or was out deep. As my friend would say the fishing was great! The catching a little slow for my liking. High preassure days are always a tough bite for me. With the end of flounder gig season coming im gonna try to gig a few over the weekend. Maybe put some venison on the ground with my son or daughter. Did not see many ducks buzzing this morning, but lots of brushed blinds so next weeks opner ought to be a mad house at the ramp. I will be at a basball tourney for my son in collage station so who cares. Seems the fish are transitioning over last few trips to mud bottom. Which means cold weather is coming. Thanks chad
There is a lot of good information here we can all use.  Tough conditions like now, north wind and mile high sky  –  Slow down and fish deeper.  It is often not any more complicated than that.  Interesting that you find the trout moving to the mud in advance of the cold weather.  Kind of like the old question, the chicken or the egg, or cart before the horse.  It will be interesting to hear reports from Pringle this weekend.  And since I will be checking out the Lavaca River this week just maybe the trout will be there.  I always wondered if it was the cold temps dropping shallow bay water that moved them there, or does the bait move in there first and the fish follow.  And we all love fall, so much to do and so little time.  Hope your kids put one on the ground.  Thanks for the report and keep them coming.
************************
And I heard from the Fayette guru.
Small world moment, even though I grew up in Victoria and went to Texas A&M, I also lived in western Illinois for 10 years near Mt. Carroll ,Il and owned a lake front property on Lake Carroll allowing me to spend a lot of time fishing there. Which is just south of Stockton, Il. Fayette is still hot!! Go Cubbies
Tight lines,
Rusty
Smaller even than you thought, my dad graduated from Stockton High School and I spent lots of summers on my grandparents farm in Morseville, a small town just south of Stockton.  Many of our people are still in the area.  (Hey Tonya.)  Drove thought Mt. Carroll untold times over the years.  Actually killed a few pheasants right outside of Mt. Carroll on a friend's farm.  And I am just waiting for the first bad weather day  (Monday?) and I will be on Fayette.  Good to hear from you as usual.  GO CUBS!
***********************
And I got this rather involved comment and question from Glen so let us see if I can answer it with something that makes sense.
Good Morning Doug,

I follow your blog daily because I fish out of POC and I like to get your updates. Unfortunately I am still part of the working class and live in the Austin area so I don't get to fish at the coast as often as I would like.

I hope you get this message in time to respond but I wanted to pick your brain. I am going down to POC this weekend and will be taking my girlfriend for the first time. She admittedly enjoys "catching" much more than "fishing" but in truth she doesn't give herself as much credit as she should on that. I took her bass fishing and although we caught a few it definitely wasn't a "great" day of catching but she really enjoyed it nonetheless.

Since I only get to fish three or four times a year I usually pack a live well full of those golden nuggets (croakers) during the summer and wade fish. In other words, I don't fish with artificial baits nearly as much as I would prefer because my trips are limited and when I do go I want to use what I have the most confidence in. I'm usually fairly successful using that method. I usually fish the Pringle shoreline (bay side) a few hundred yards north of the Army hole but I will also hit Grass Island and Bayucos.

Ok, to the question. What do you think would be my best bet on getting my girlfriend "hooked" on going to the bay fishing with me more often? In other words, what is my best bet of doing some "catching" this weekend (million dollar question isn't it)? I have finally convinced her that Jaws will not eat her legs if she gets out of the boat to wade with me but I'm not sure if that is best. Should I drift Pringle and put a live shrimp under a popping cork for her or do you think we would have some success throwing top waters wading the Army hole flats? Or would drifting the point of Grass Island be better?

To be honest Doug, I think she will get "hooked" being on the water enjoying a nice cup of coffee as the sun comes up in all it's glory – but catching a few fish on top of that sure wouldn't be a bad insurance policy. I doubt she will be all that concerned with catching any keepers but that sure would be icing on the cake – especially if she could hook into a nice size redfish.

Any advice you could give sure would be appreciated. Keep up the great work on your blog…I really enjoy your articles.

Glenn
Where to start.  The choice of croakers when you only get to fish sporadically here is a smart choice.  It is all about putting them in the boat.  And you actually answered your own question.  Probably drifting Pringle throwing popping cork and shrimp is about as sure a thing as there is right now.  The fish are there and it also gives her a great chance to catch one and get "hooked".  And the other places you mentioned are good places right now.  In a perfect world you can get her in the water at daylight for some topwater, it will only take one flush from a big red to get her hooked.  It has worked for most folks and it sure got me started on the salt.  Though in my case it was a snook.  I am not comparing your girlfriend to a kid, but it is the same principal, get them catching fish before moving on to other more difficult pursuits.  So good luck this weekend and we will be looking forward to hearing how it goes.  Any girlfriend who likes to fish is already half way there in my opinion.  Thanks for the comment, I appreciate each and every one.
***********************
And the crappie are still biting like crazy on Coleto with minnows around the deeper trees.  The cleaning table had a bunch of carcasses in the trash can, and they were good ones.  Not sure why the Dam Store was not open when I went by today, so if you are thinking about catching some on minnows be sure to check the day before or you might be out of luck.  It is for sale so who knows what the deal is.
**********************
That is about the size of it this morning.  Today I may run down to Goliad and check out the Texas Mile.  If you are not familiar it is a one mile peddle to the floor flat out run to see just how fast it will go.  From motorcycles to Ferrari, they all are there trying to run the fastest mile in their class.  On the fishing front I hope to get a couple of reports from folks who are fishing POC this weekend.  And I finally got my trolling motor back on the Mako so I am ready to go for the trip coming this weekend.  If I can get this leaky wader thing resolved it will sure help.  Still holding out from buying the Simms as long as possible.  I will be out there at least once, not counting a trip to the Lavaca River, in anticipation of the boys being here next weekend.  So keep stopping in and thanks for reading my stuff.
Good Luck and Tight Lines