Welcome to Fish Catching Travel.  We started this blog in August of 2011 and never expecting it to take off like it has.  We have gone from just a few visits in first month to over 103,000 for 2013.
In that time we have fished fresh and saltwater, and reported to you the truth.  This is not just a "boy did I catch a bunch of fish" site.  We are striving to give you real information on not only how to catch fish, but where.  And we don't play favorites, we use baits and techniques that anyone can use.  We try to show you the actual lures, and describe the actual places.  None of that "we caught them on mid-bay reefs" kind of reporting.
And if we talk about a place to stay, or eat, or anything else, we do it because we used it.  If you do not see something about where we stayed when we do go somewhere it is because we will not stay there again and would not recommend it to you.  We also try to provide links to those things you need to plan your trip.
And last, I try to answer each and every fishing inquiry I get.  If I can help you by pointing the way it is my pleasure.
Let me thank you all for helping me keep up the work.  I started doing this for me, just more of a log and a way to put down my  thoughts.  Now I do it for you, and I can not thank you enough.  So keep stopping by, and if you have comments, suggestions or questions by all means let me know.  So add me to your favorites.  Thanks
Saltwater  -  Big Black Drum in Port O'Connor Texas
The Marsh  -  Redfish in Grand Isle Louisiana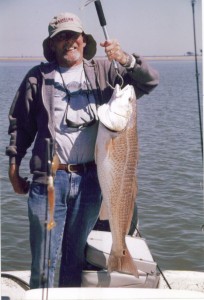 Freshwater – Falcon Lake Texas Fatty
Memories  -  Lake Norfork Arkansas Stripers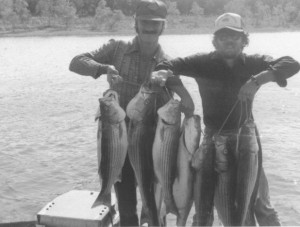 And The Truly Wonderful  -  Puerto Rico Marlin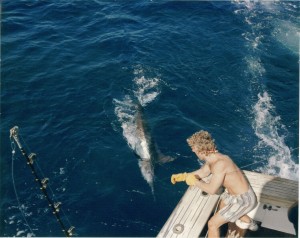 Good Luck and Tight Lines