Just a quick note for today.  Traveled back to Coleto to catch a few fish and boy am I glad I did.  The fishing was a little slower until a large storm headed our way.  Of course I got off the lake like a good boy, and then it never rained but it sure looked ugly.
But there is always the good with the bad.  I did not leave until 11  and fished until only 6.  I caught about 10 on Red Eye Shad crankbait, and then started using the Zoom Swimmin Super Fluke.  You will find the article on how to use it in the technique section of my blog.
As the storm rolled in the fish started to bite.  I whacked them for about an hour.  It was serious fun.  They seem to be moving from the points into the front of the coves.  Today that was sure the pattern, around the point and the bites came right on the inside edges.  Also again, anywhere there was grass out to 6 foot with a good mat edge there were fish.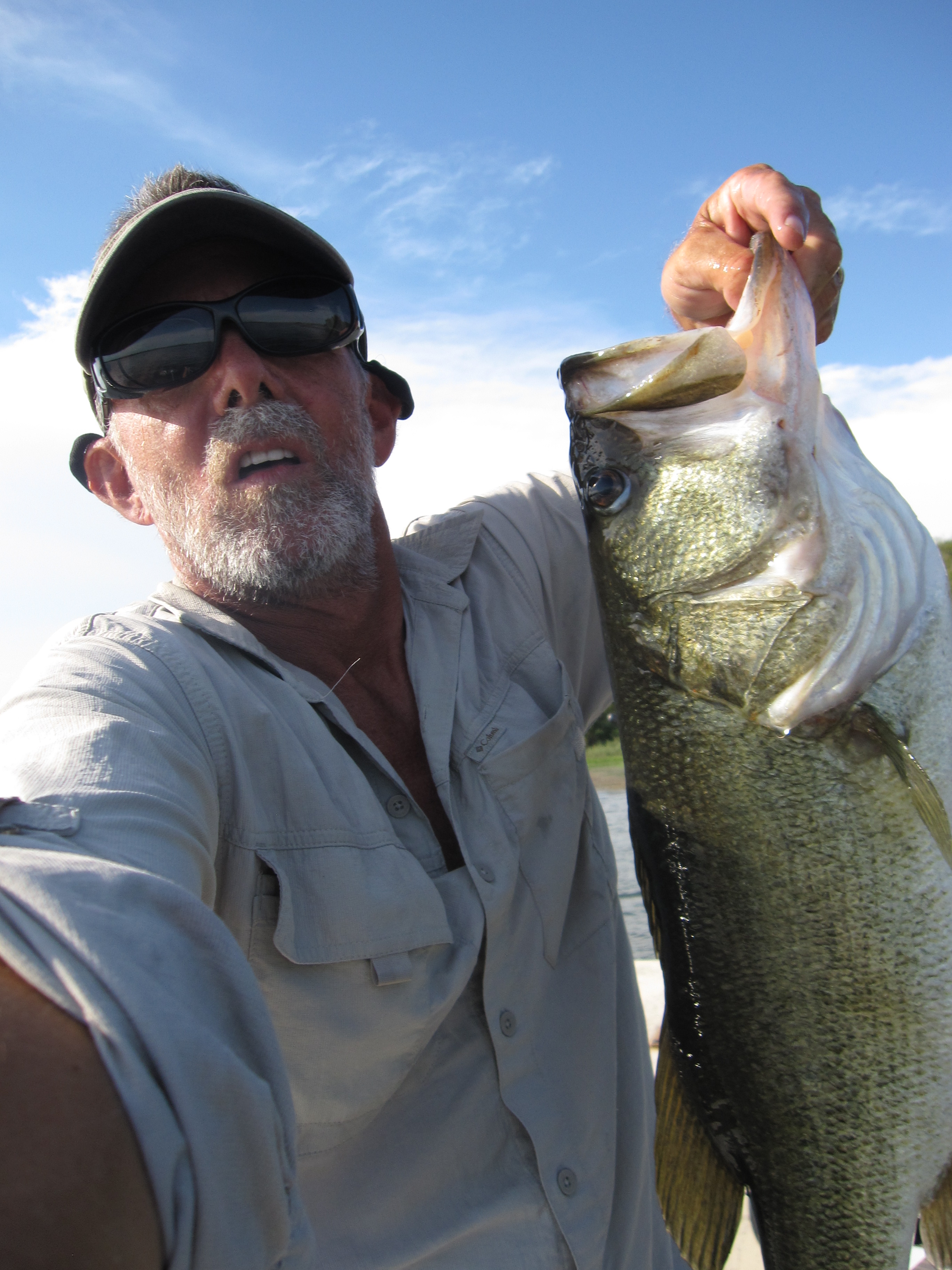 Now that is a good one!
Sorry about the picture, a little hard to hold it out and get her all in the shot, but you get the point.   Might help if my arms were longer.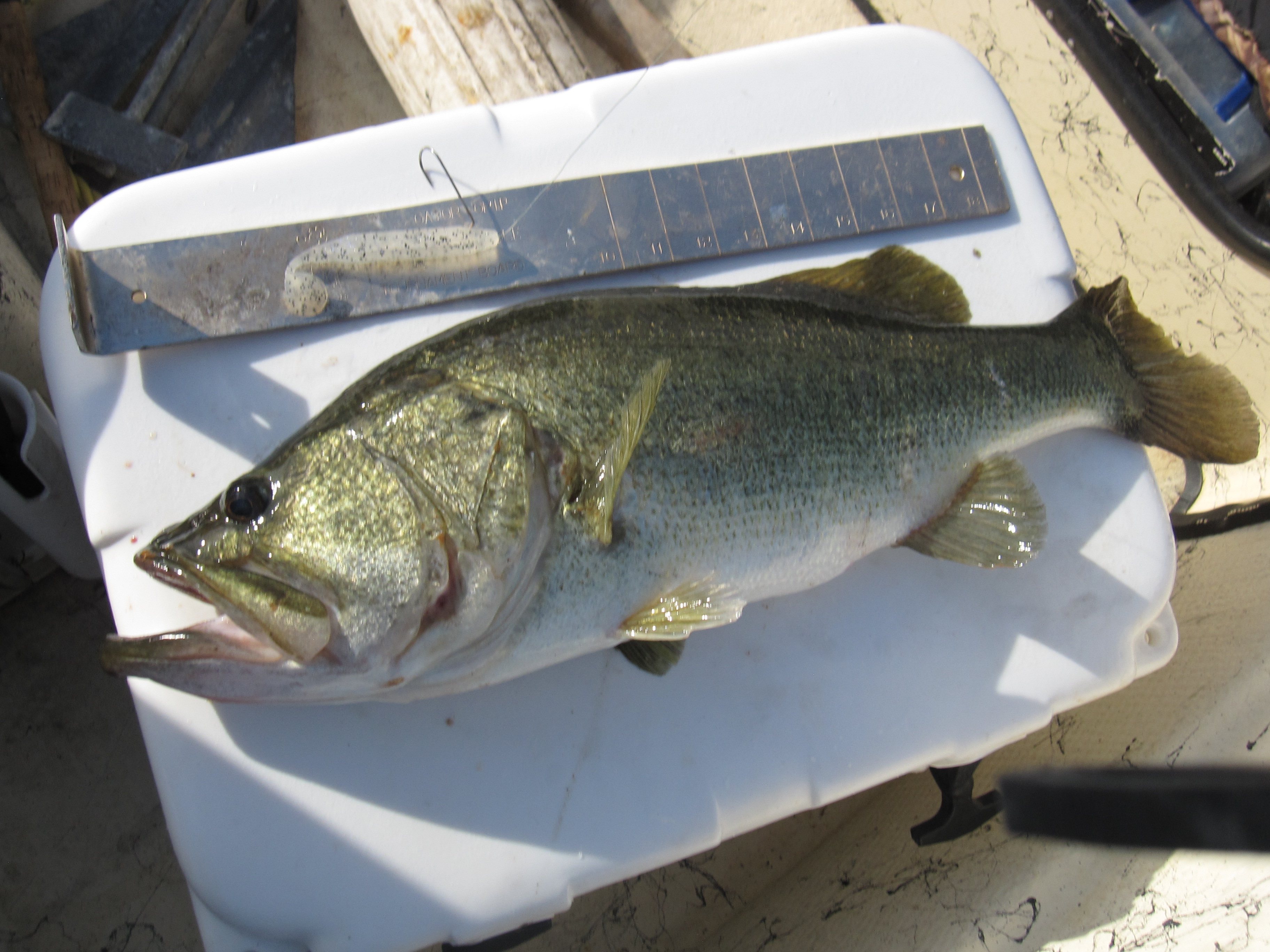 Not sure what she weighed but who cares!
That would have been some fish in April.  It was real thick with a big head.  She hit the Fluke, in the picture, while it was flapping along.  Nothing like a big explosion from a big fish.   So all in all a good day, I can only think what would have happened if I could have fished the other 2 1/2 hours today.
Tight Lines and Good Luck!