I got up at 4:30 this morning to be on the bay at daylight with my sites set on catching some fish, trout specifically.   The weather man said there a chance of clouds and rain, and I was hoping to be there if it did.  This is the 4th time I have been the last 12 days.
I  decided to fish in Keller Bay today.  Keller is across the bay from Port Lavaca.  The easiest way to get there is to drive, it lets you not have to worry about the wind if it blows in the open bay.  There are two ramps in Olivia, which is a small community at the end of the road.  The ramp at the end of the line is free.  I have no problem putting in there but it can be shallow at low tide.  Once you head out, stay left towards the outside seawall, and then out you go.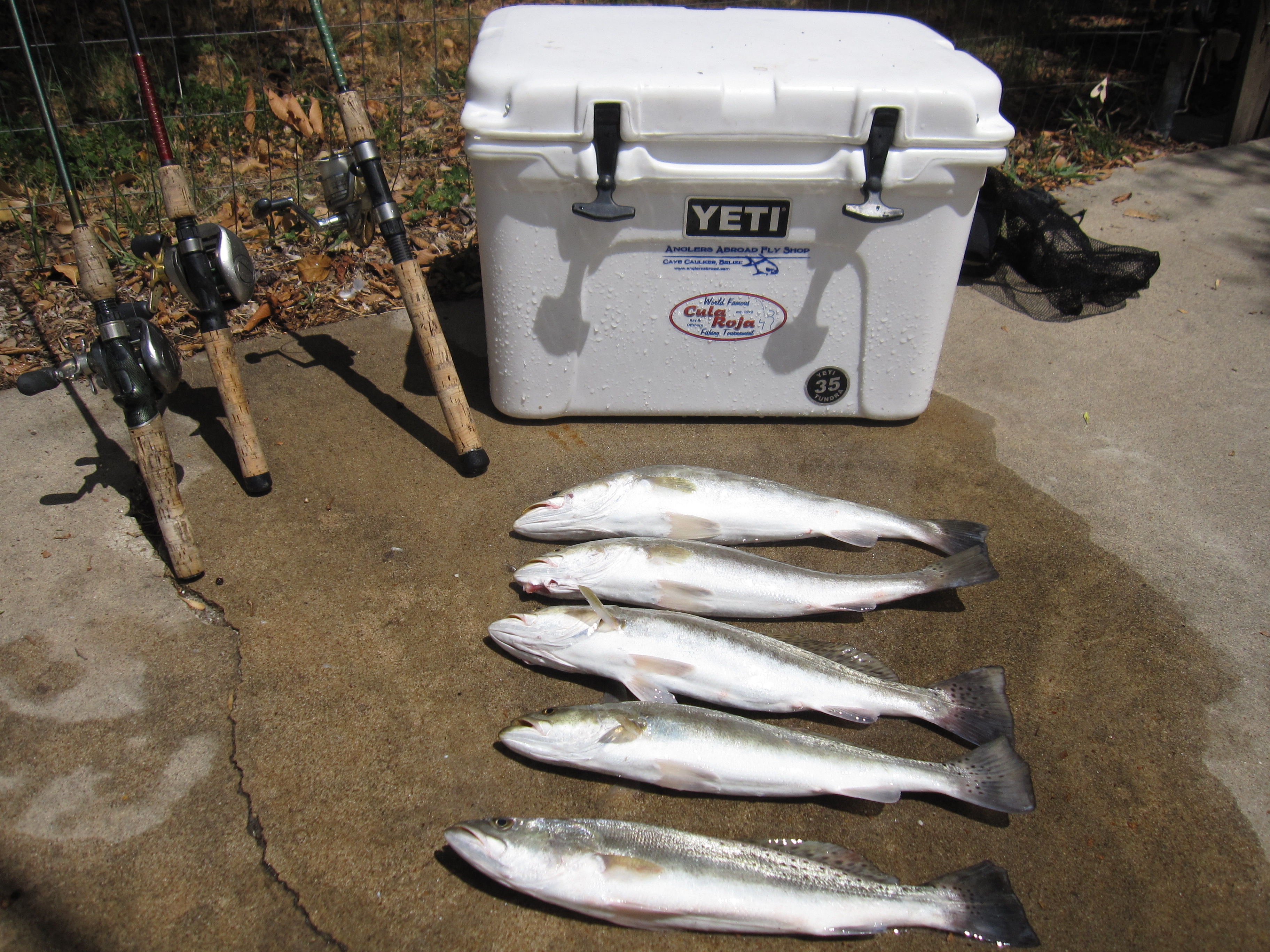 Right before becoming dinner!
 I stayed on the same side and motored over to a sand flat that comes to a point at the end of a long bank.  The point just out into 5 feet of water and has scattered grass on it.  I anchored in 2 foot of water and jumped out.  I threw topwater for at least an hour, and had 4 or 5 hits, but they were not eating it.  I switched to a 4 inch paddle tail grub in the Mardi Gra color.  I caught one keeper, and lost a couple more in the shallower grass.
Since they were not eating it, I tried a 4 inch red plastic shrimp under a popping cork.  The water was moving over the point and it was loaded with baitfish.  I waded to over my waist and on my first cast one about 2 whacked it, and I caught him.  Then one that weighed 5  on the Boga Grip ate it, in she came and back she went.  A couple of casts later a 3+ ended up on the Boga Grip, and it was his lucky day.  A little bit smaller he would have been in the pan.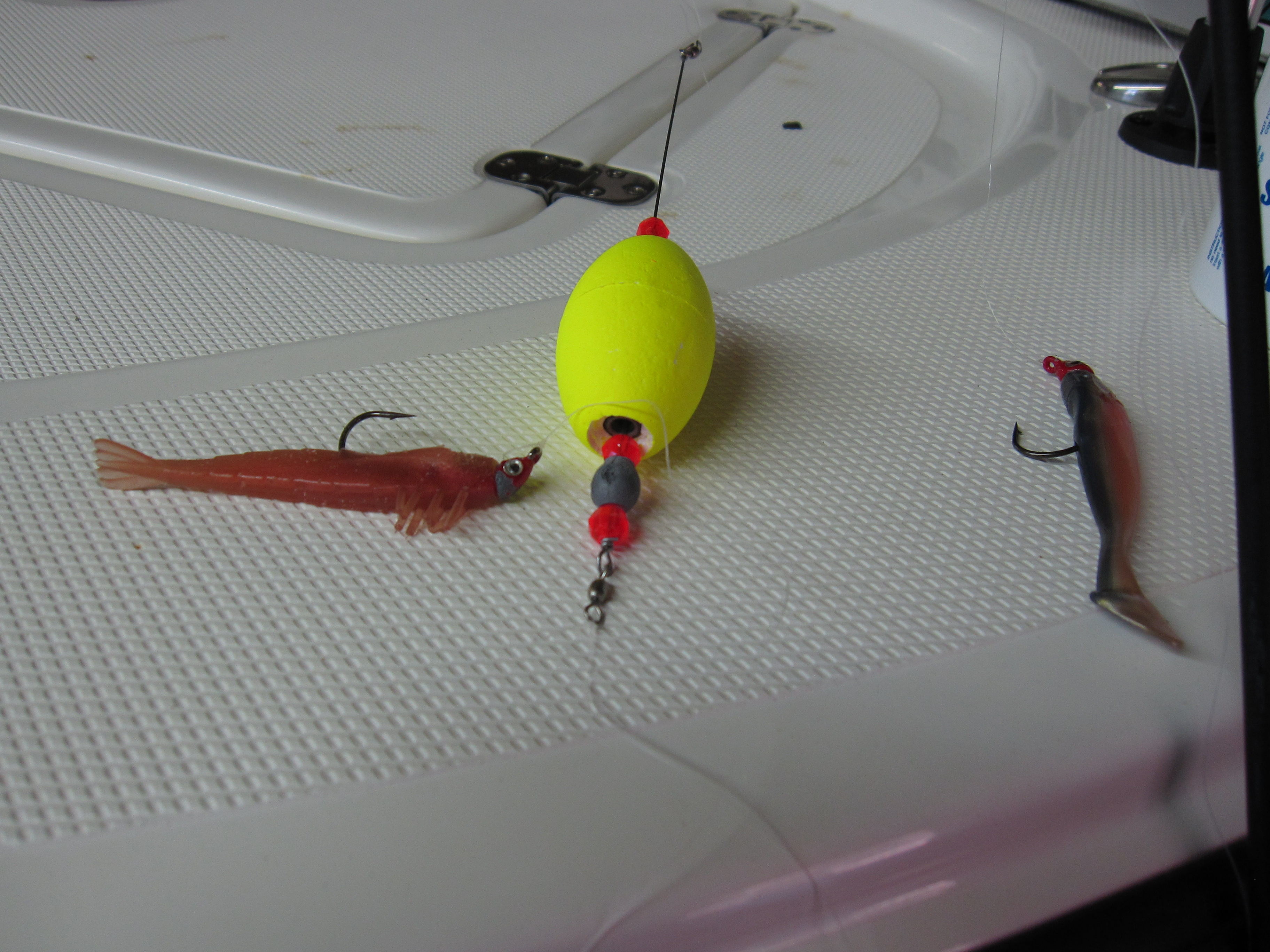 The plastic I fished fast, jerk jerk, and when they did hit it, they ate it.  The popping cork caught several great fish and then of course it slacked some.  I started just barely popping it, but fairly fast, and that was working when I quit.
The fish bit from 9 until I left at noon.  Maybe 20 or 25 today, with a nice average size to boot.  I keep my "5 alive" and released the rest.  It was a great morning to be on the bay.  A Good Day.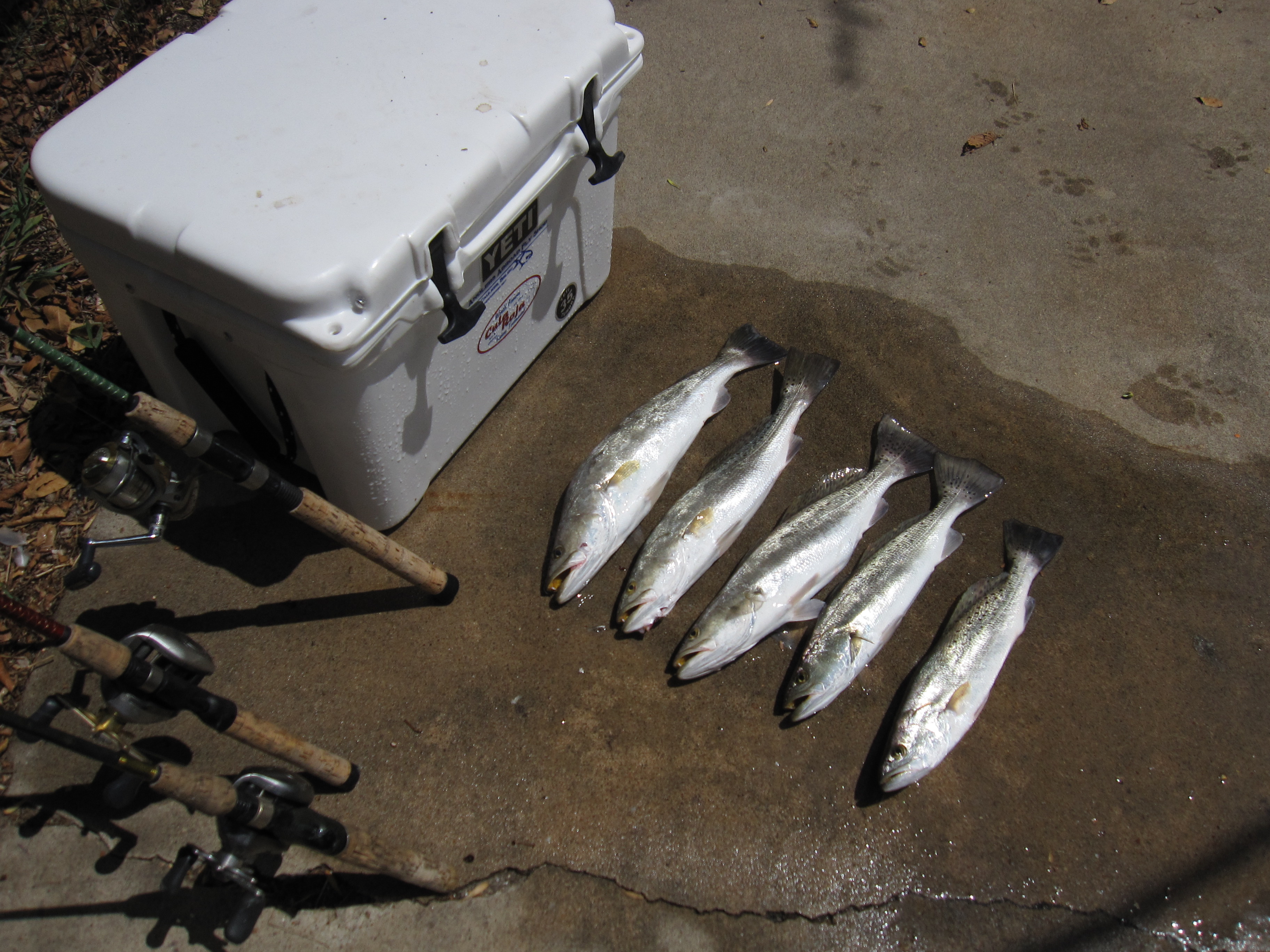 I would like to say one thing here.  I kept 5 today, only what I needed.  I ended up releasing 3 very nice fish today.  I just choose to release the big ones, but I have no problem with anyone keeping anything the law says is ok.  I have no problem eating bass, which I know is contrary to accepted practice in some circles.  We all need to respect each other in the outdoors.  Are you practicing a legal activity?  Then have at it.  As the water gets busier remember to respect the other guy.  Be nice.
Where the hell is Olivia?                http://www.mapquest.com/