Fish Catching Travel
January 6, 2011
Return to the scene of the crime.
Well I am done whining about losing that big bass yesterday.  I was planning on heading to the salt today, but when I got up they were forecasting 15 – 25 miles per hour.  And after about 11 a.m. they were right on.
Of course I headed to the same bank first thing.  It was a little cloudy with a light breeze.  I threw a topwater for about a half hour with no success.  So I switched to jig and frog, had a couple of bites, but no takers.  So then it was a worm.  Using a purple flake Zoom with a flapping tail netted me 6 fish, all small.
Now yesterday the good bite was in the middle of the afternoon.  Logical with the sun beating down on those banks and no wind.  Today it really started blowing.  I went up lake and caught a couple on the Bagley, but it was just to windy.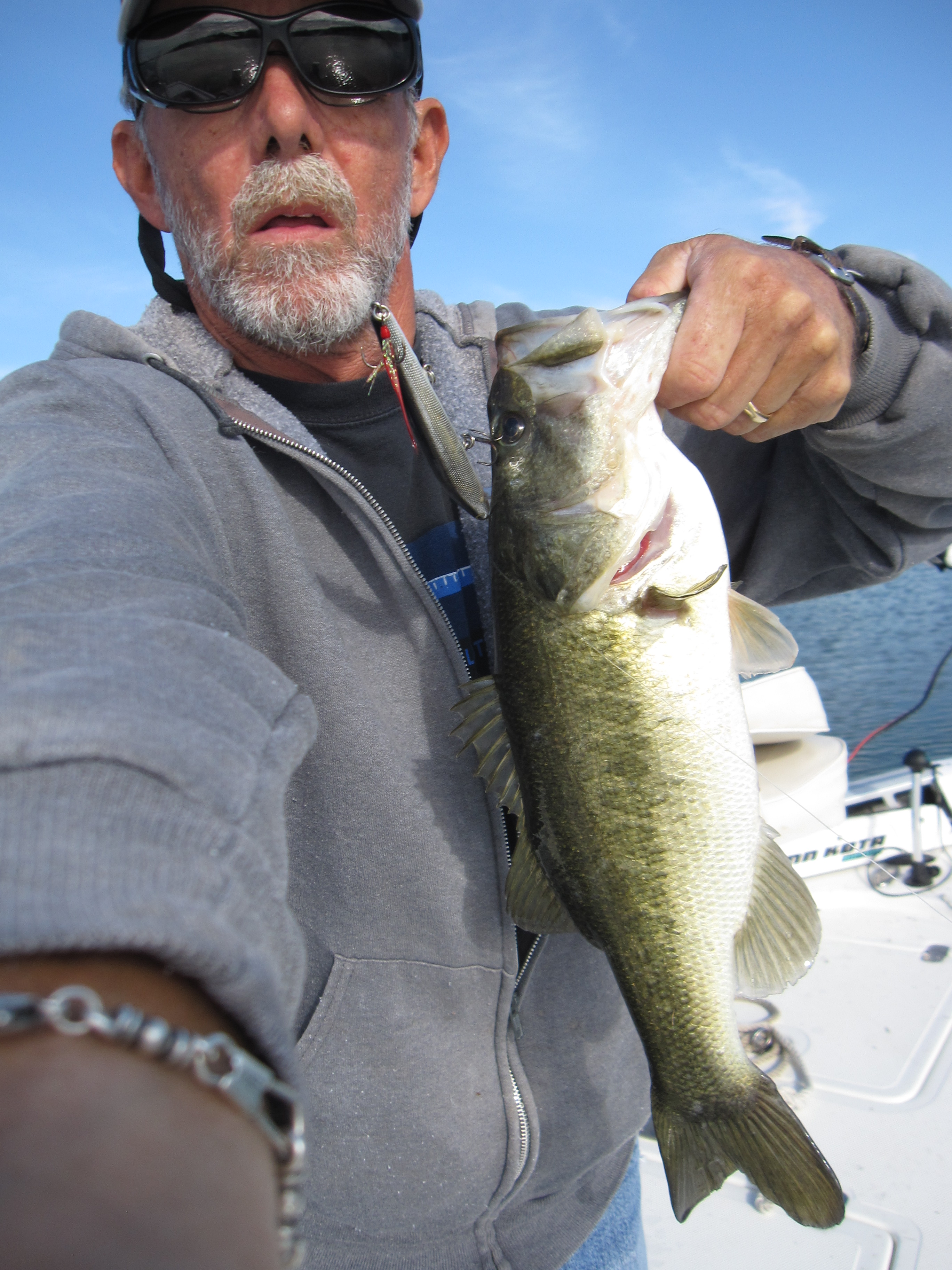 Just wanted to show you the Bagley Bang-O-Lure.  I caught 3 on it today.
 Then I tried the Zoom Swimmin Super Fluke.  I caught a nice one and missed several others.  With the wind out of the south the upper end was rough so I decided one more place.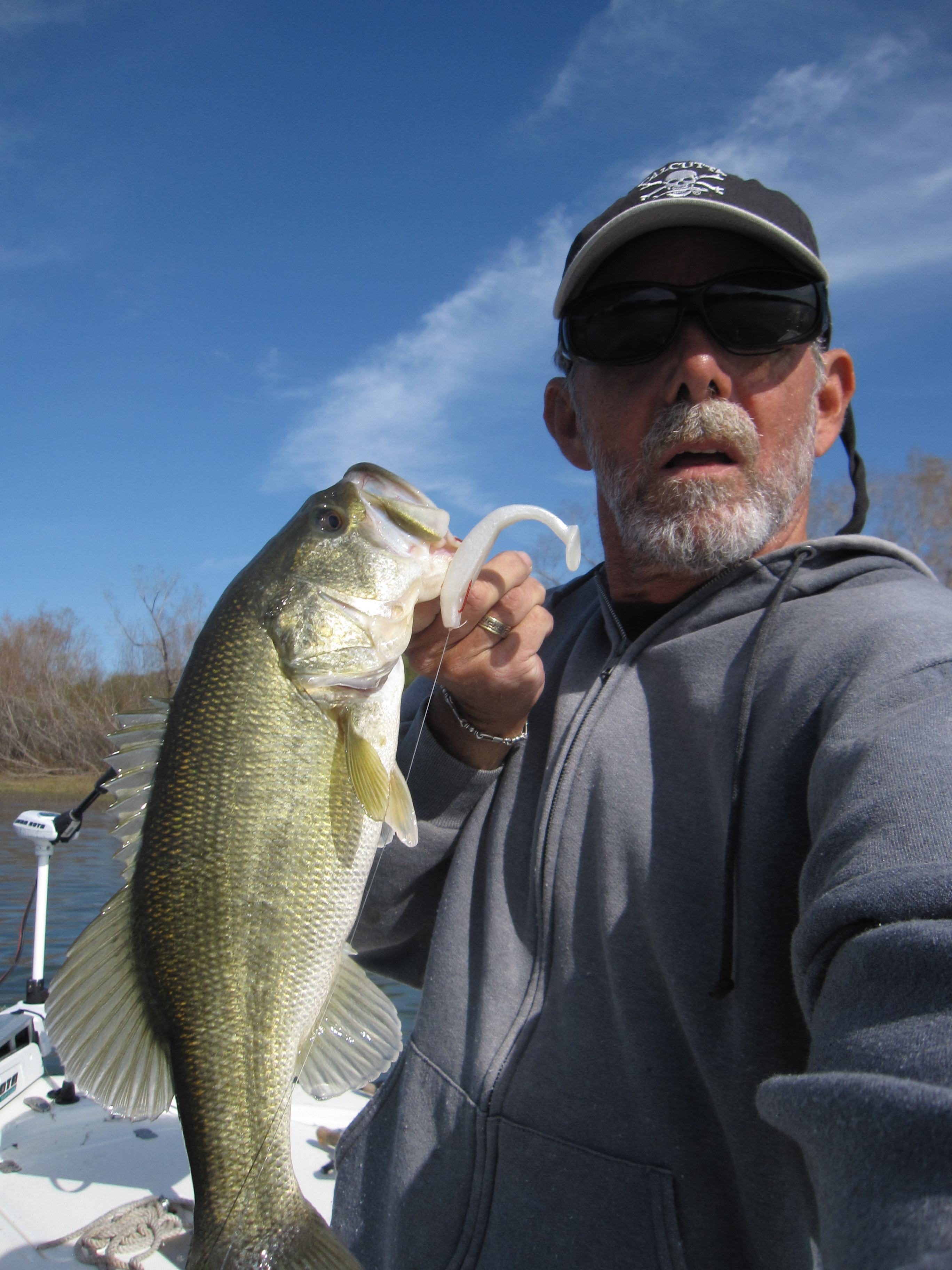 Love that Zoom Swimmin Super Fluke.
My heart was just not into it today.  I decided to fish one more windy bank down by the dam, and caught one about the size of the one above on a spinnerbait.  The wind was blowing even harder, and it just took the fight out of me.  But there was an ulterior motive.
Tonight at 7 p.m. the Razorbacks take on Kansas State in the Cotton Bowl.  They are 10 – 2 like we are.  It should be a great game with lots of offense.  So go Hogs!
Reflections on Big Fish
We all want to catch big fish.  We spend lots of bucks, and plenty of time, trying to get it done.  We get up way to early, travel way to far, and come home way to late.  But through it all it is important to keep your perspective.
A lot of things could be different, and fishing could be off our plate in a second.  So as I shook off yesterday, I count my blessings.  Being in a position to fish, to travel, and to sit here and write about it on Fish Catching Travel, makes me the luckiest guy in the world.
The anticipation and preparation are as much a part of it as the catching.   When it is all said and done, it is in the doing.
Fishing is good for the soul.
Good Luck and Tight Lines!