Fish Catching Travel
The Awesome Coleto Creek Topwater Bite Continues!
After hitting the Gulf a few days I noticed that some of you had been here for a Coleto Creek fishing report so I decided to hit the lake this morning.  I was out there as daylight was just cracking and it was good.
Our forecast was for rain later today with high south winds, and they got that right.  As I have been catching them shallow for the last 3 weeks I headed to a protected cove and started in the back.  Now we all know, catching one on the first cast means one of two things:  either you are going to whack them, or it is going to be a long day.  Well today was one of those days, I whacked them.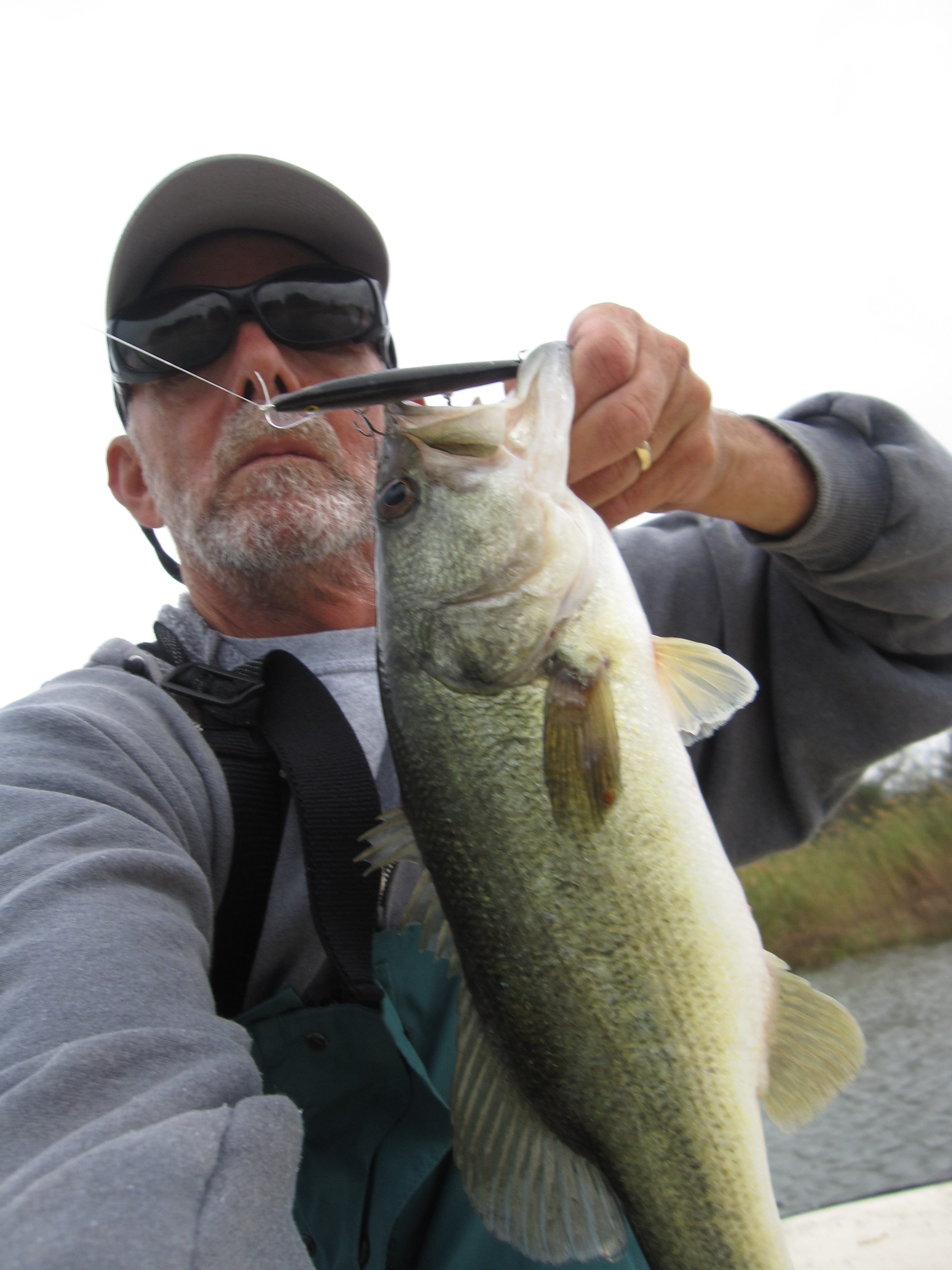 A good one on the topwater Rapala.
The topwater Rapala has been the ticket.  Just twitching it along, pulling it under an inch or two, and letting it pop up.  12 came over the side in the first cove.  The fish were shallow with the best places being around grass in the coves.  The wind was already up, so I hit a few other calmer spots and caught a couple more on top when I decided to try a windy bank with spinnerbait, and it was working also.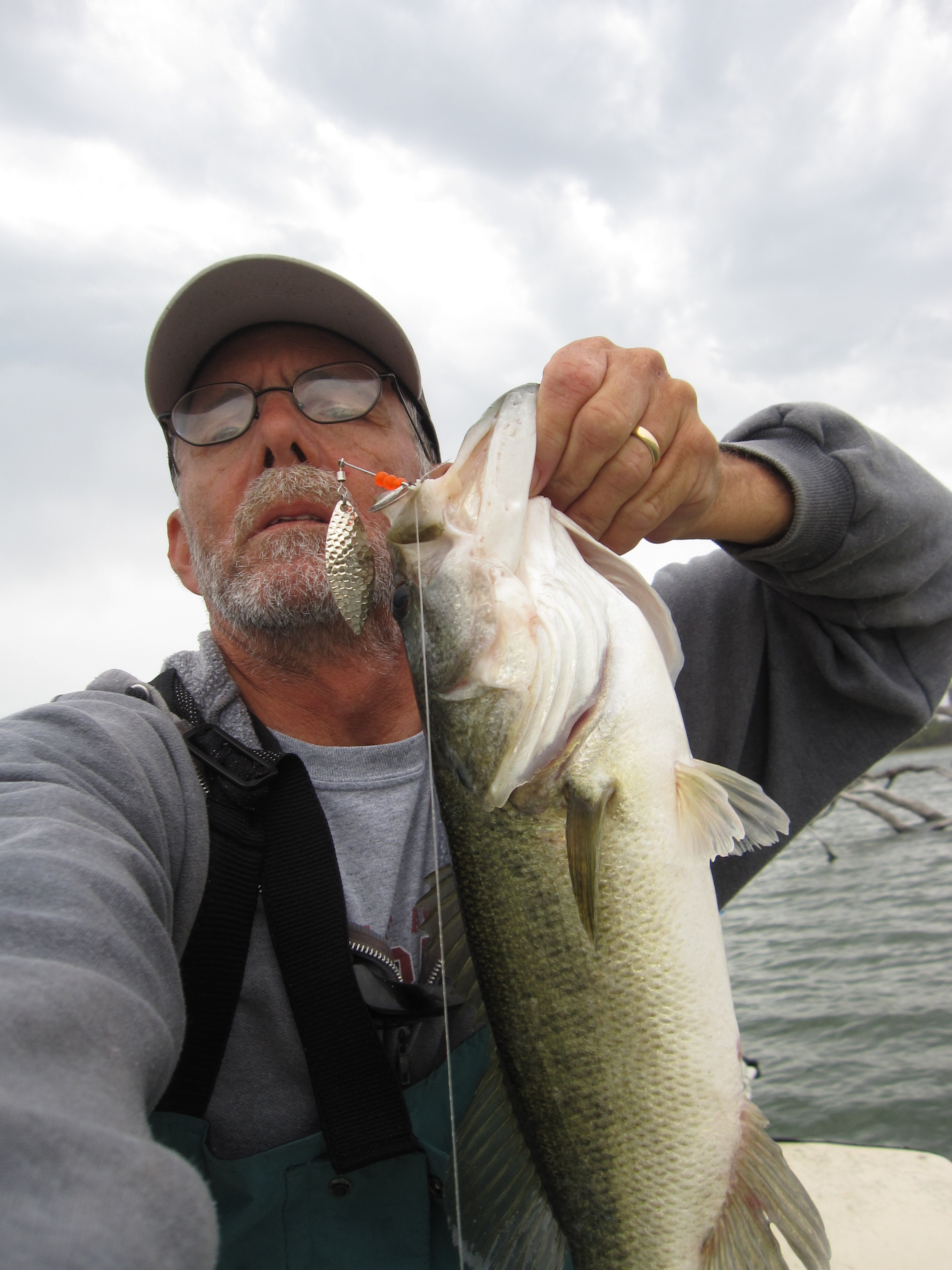 Now that one ate it.
The wind was really blowing by now, so I tried several windy bank and caught maybe 6 or 7.  The spinnerbait fish averaged a little better than the topwater fish, but I was not getting near the number of bites that were coming on that Rapala.
One word about the Rapala fish.  Clearly the fish are moving in the coves thinking it is time to spawn.  I saw several beds in the back of a couple of coves, and the majority of the fish on the topwater were small males.  But when they are biting like that it is hard to put it down.  What a great way to let someone who is not a big bass fisherman catch some fish.
You do have to keep a sharp eye on it.  I saw many roll under it, and about half of them hit it when it was under the water.  And if you do not get a hook in him, throw it right back at him, they are often willing to strike again.  Now folks I am fishing shallow, and I mean shallow.  Often times I could see bottom where I was fishing.  There were two types of places that were perfect.
The best by far was half way back in the cove to the back end with scattered grass.  The other area was more main lake with a flat and grass out to about 5 feet.  But either way, those fish are shallow.  I caught from my first cast to my last cast which was about 1:30.  The reason I quit then was after catching fish all morning I decided that when I reached 50 I would hang it up.  Of course when I got  to 50 I had to make one more cast.  And here she is.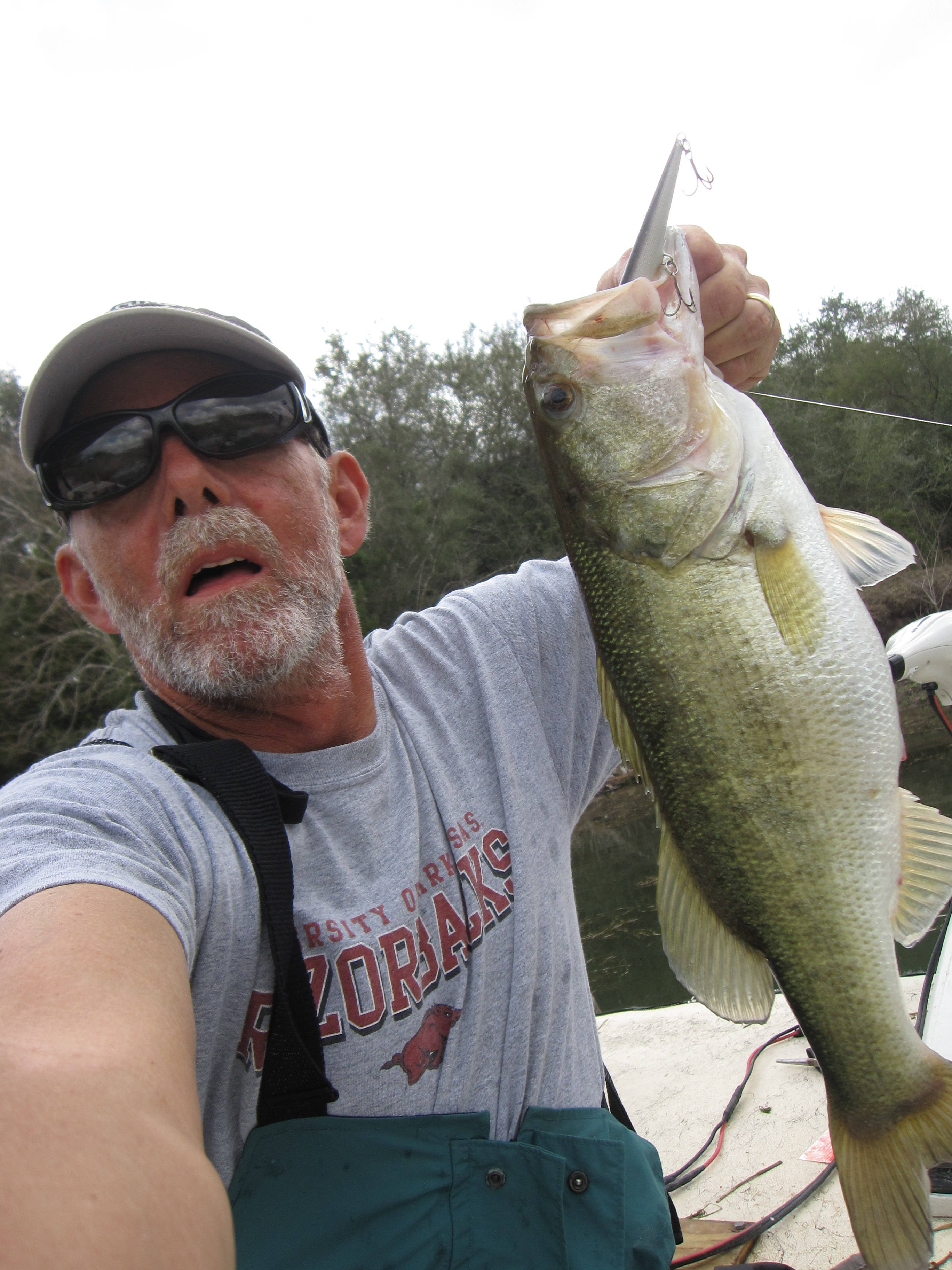 Nothing like one on your first cast and one on your last cast.
I had to make myself stop.  It was just to good, but I had somewhere to be.  The last place I fished was in the back of a large cove full of timber.  It is hard to get back in there without working at it, but it was loaded with fish.  I probably caught a dozen in that spot alone, and there was no one else there.
So what a day.  There is nothing like a springtime bite when it is game on.  The fish are there looking to spawn, and once you get in the right place it can be awesome.  But lately it has not been a question of which place, it is simply a matter of fishing shallow grass and twitching that topwater bait along.  And it was nice to add a few nice fish on the spinnerbait.  But do not get me wrong, I like catching fish, and if I have to wade through tons of small ones  to whack a good one every so often, all the better.
So the time is now.  I am sure if you have a favorite bait you can catch them on it.  In fact I wish I had brought my flippin stick as I am sure that some of the covers with timber in the back are probably holding the prespawn females.  I have just been fishing topwater and spinnerbait because that is my thing.  It may not be the best way to catch big fish, but when you can actually put 51 over the side by yourself you can not beat it with a stick.
Again I want to thank you all for reading my stuff.  I try to give you the straight poop so that if you get a chance to hit the water maybe some of the things I do will help you put a few more fish in the boat.  Fish Catching Travel is growing and it is thanks to you.  So I will keep fishing, and hopefully you will keep reading.  Have a great day.
What a day at Fish Catching Travel!
Good Luck and Tight Lines!