Fish Catching Travel
A three day trip to Falcon Lake.
Spurred on by all the great reports I could not stand it.  Time to go to Falcon!  The reports coming out of here were something.  Lots of 25+ stringers, and the usual amount of 10 lbers.  So here I am tired, sweaty, beer in hand trying to get it down.
I got here about 9:30 and was fishing by 10:30.  The first thing I noticed was the lake was down big time from the prior trips I have taken here.  So in I went and headed up the lake.  The reports were saying points with rocks in the 10 – 20 foot range.
I started with a spinnerbait because I can not help myself.  I caught one in the next hour so that was it for spinnerbait.  As the lake is down so far there was a good brush line in 10 – 12 feet along a little deeper area, so I went down a brush line on the main lake upriver.  I was sitting in 20′ and throwing to less than 10′ with a chartreuse Rapala Rattlin' Rap.  And shortly thereafter I caught one 23″.  The actual did not help me.  I stayed with crankbaits until about 3, and though I caught some, including a couple of  2-3 pounders, it was not what I was looking for.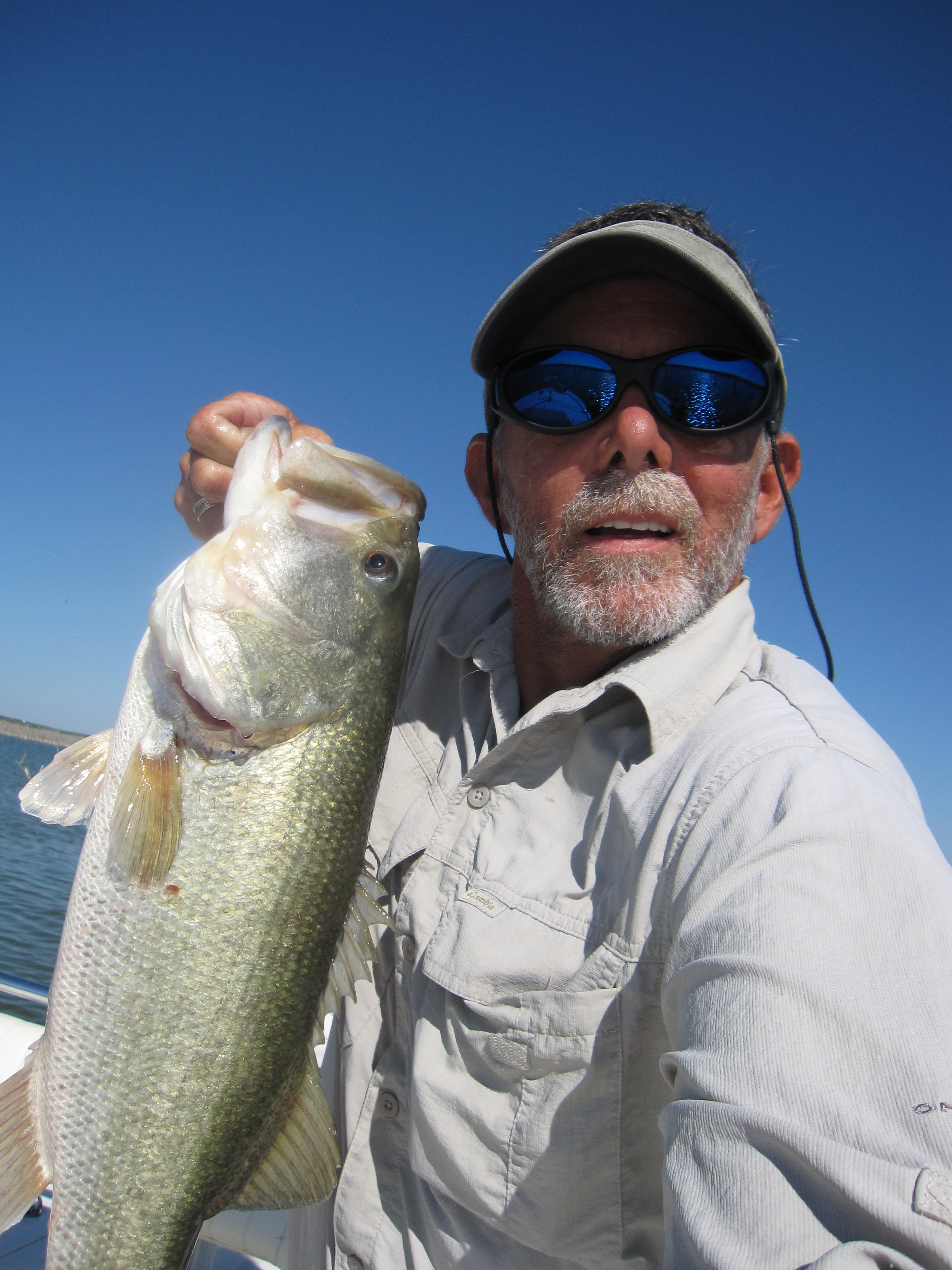 23″  – A Great Second Bite.
I went into the Velano and started fishing deep rock.  I caught 4 or 5 in the first place on worm.  I then tried another all rock channel  bank, and caught a couple more.  All  were on a Zoom 7″ worm with a big flapper tail in a watermelon red.  Then I switched to a blue jig and watermelon trailer and caught one 21″ that was a good six.  I ended up quiting about 6:30 to get my stuff together for what will be an all day affair tomorrow.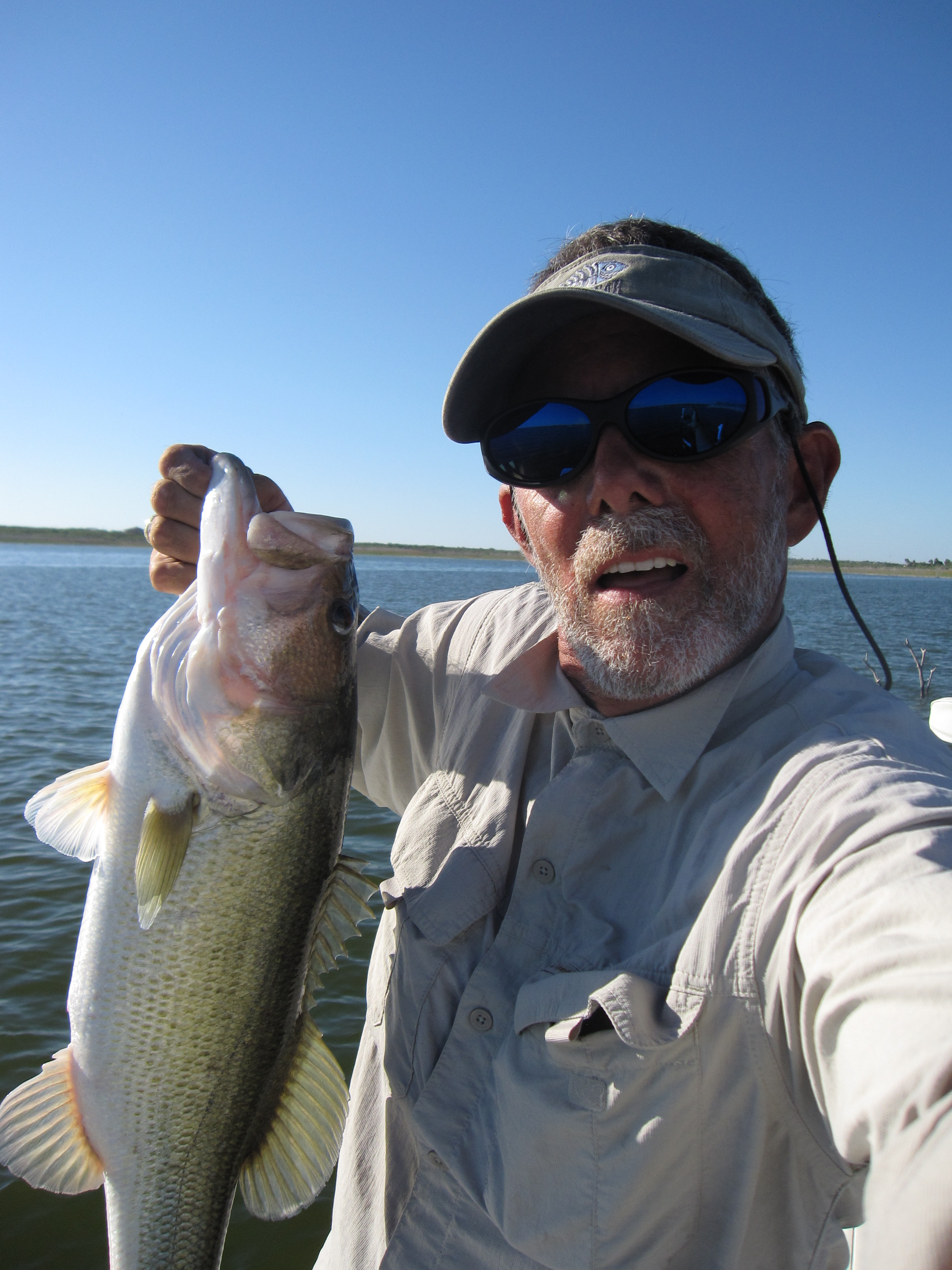 A 21″  – Caught later in the first day, I can live with this size all day long.
So that was the day, about 15 total, with a 6 and 7+, and I would guess my total wieght was over 20 lbs, so I can live with that.  This really shows you how many big  fish are in this lake.  To come here cold and catch 2 that size while trying to figure it out is good fishing.  So now all I have to do is see if I can hone in on them a little more.  I spent entirely to much time throwing other things but, barring high wind, will stick with the plastics and jigs tomorrow.  All fish were  caught with at least 20 feet of water nearby.
Sorry there is no pictures, there will be.  I took lots of pictures and as soon as I am home I will download them all to these updates so you can see how it was.  So far this is truly a Fish Catching Travel trip.  Lets hope it  continues.
Good Luck and Tight Lines!
Added the pictures today the 20th as I try to catch up.