Fish Catching Travel
December 28, 2011
The day dawned clear and cold.  There was barely a breeze.  I was excited to be heading to Coleto today, with little wind, I hoped it would be worm day, and it was for about 2 hours.
I started on a main lake point with deep water and a major channel swing.  Purple worm was on my worm rod so in it went.  The first one was in the boat about 5 minutes after I started.  I followed with 3 more, the biggest maybe 2 pounds.  So not a great start, but I could live with it.
Moving up lake I stopped on a long main lake bank with several pockets on it.  I wanted to throw a spinner bait but with the lake rising there was floating grass everywhere, so I switched to a beaver tail type plastic, this one from Cabelas.  I managed about 5 more, several of them not to bad.  They were definitely on points that had some wood on them.  The bite lasted about  an hour there and I made a decision to move up lake to the river.  Bad idea.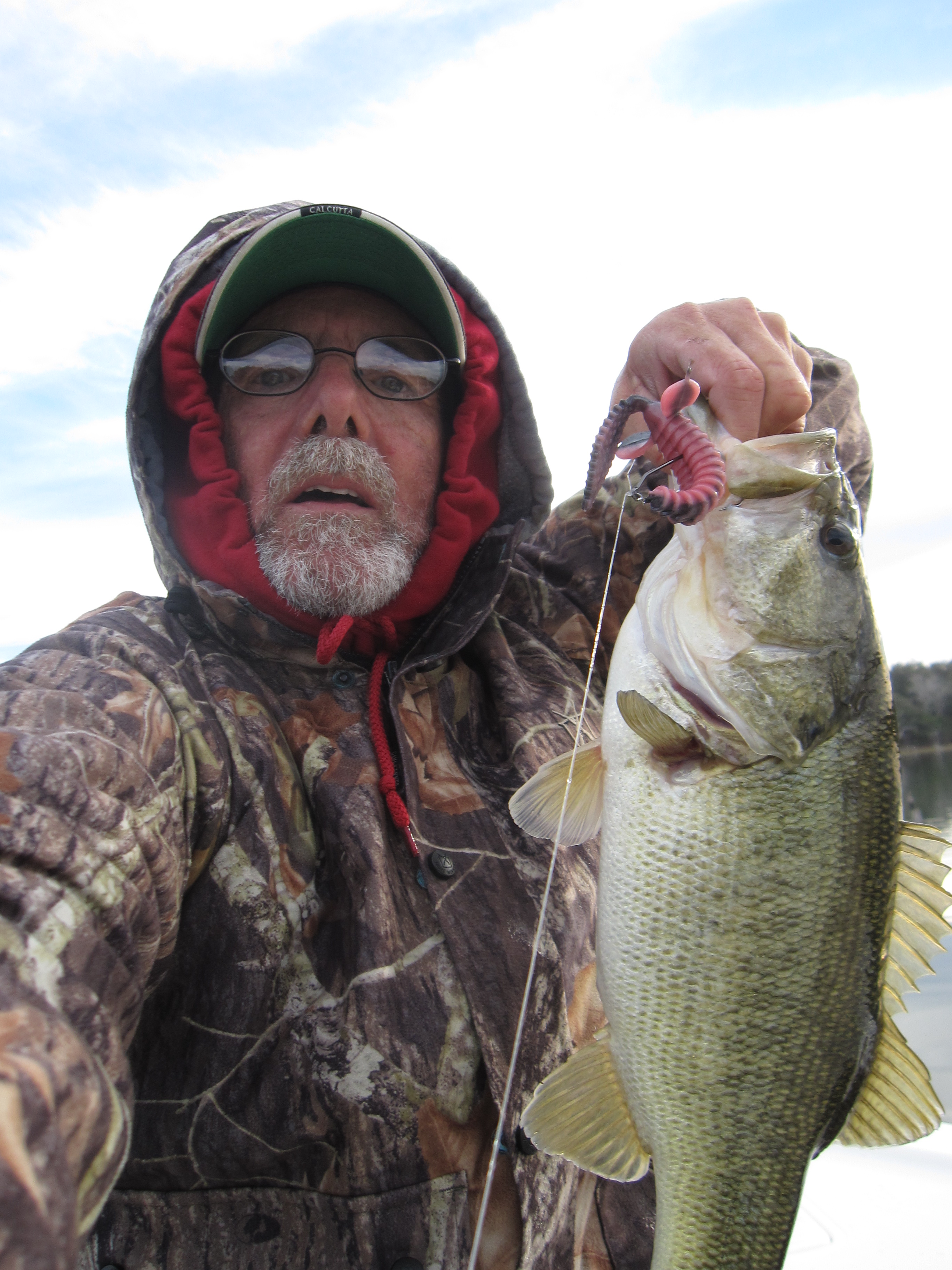 I should have stayed where I was, down lake in the clearer water!
We have had just enough rain, and it has been cold rain, to cool the water off.  I fished all the places I catch them in December, no luck.  Not only was a bad idea, I stayed to long.  Sometimes our heart, and those "old" places, over ride our brain.  Not only was the water colder, it was off colored.  So, maybe it would have been a better choice late in the day with the sun shining on it,  but either way I was out of there.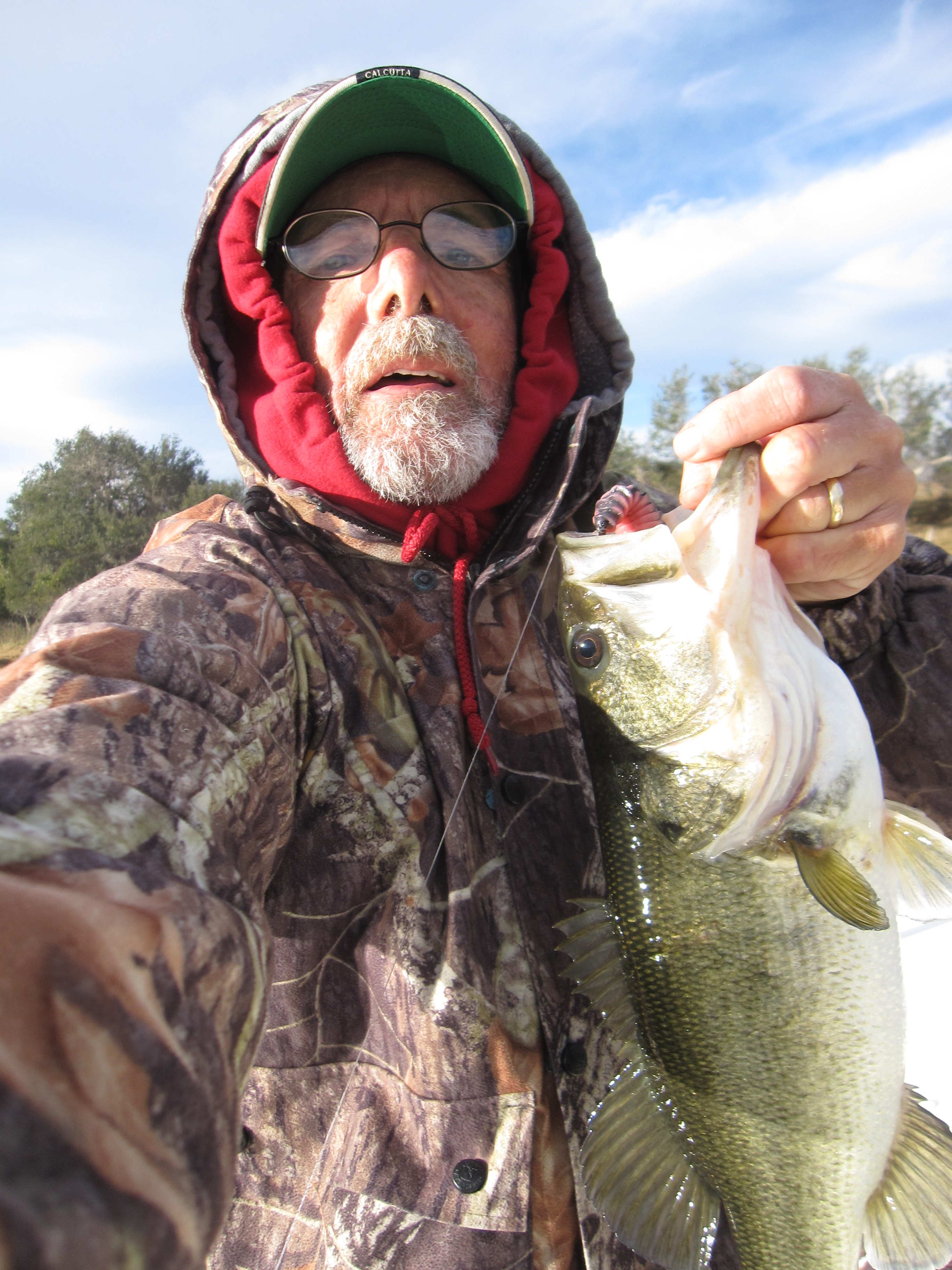 About 5 minutes later. 
I ran all the way back to the dam and went up the smaller arm.  I have been catching a few good ones on a tree line in grass patches so I stopped and gave it a try.  No luck.  Next it was a long channel bank where I managed to catch 2, one not to bad.  They both came on the beaver tail in Tequila Sunrise.  I still wasn't happy with the results so I went further up the lake to the power plant area and things got better fast.
I headed down a channel bank throwing that Rapala crankbait in chartreuse.  If you read my stuff here you have seen pictures of it.  It is my go to bait.  Running it about 5 foot deep, tipping the grass, resulted in some great strikes.  I caught 4 or 5 out of one area.  Then I switched to jerk bait, a Rogue Jr. silver with a black back.  Another 5 or 6 came over the side before I quit.  I was jerking that bait fairly slow, and most of them hit half way back to the boat.  Nothing to big, just a nice run of fish.
All in all not a bad day.  It sure could have been better, and I could have fished better.  I was fortunate enough to see an alligator blast a duck, second one in two weeks.  There are so many ducks on the lake, and the gators are loving it.
A last couple things.  I did shoot some video today.  Actually the first time, and I managed to catch some fish.  So know I have to learn how to U Tube so I can download them and provide a link so you can see them.  I will be shooting every time I go fishing now, great new toy.
Tomorrow it is Fayette County with my brother.  So wish me luck.  And again as I have said many times, thanks for reading my stuff.  I am looking forward to a great year and hope you come along for the ride.
Good Luck and Tight Lines!