October 3, 2011
Sorry have not posted in a few days but there was important business to attend to, and that business had nothing to do with fish catching but a little to do with travel.   And that business was making sure that my beloved Hogs put it on A & M.  Now don't hate me all you A & M fans, but my Hogs just plain played until the last minute, something you forgot to do.  So welcome to the SEC!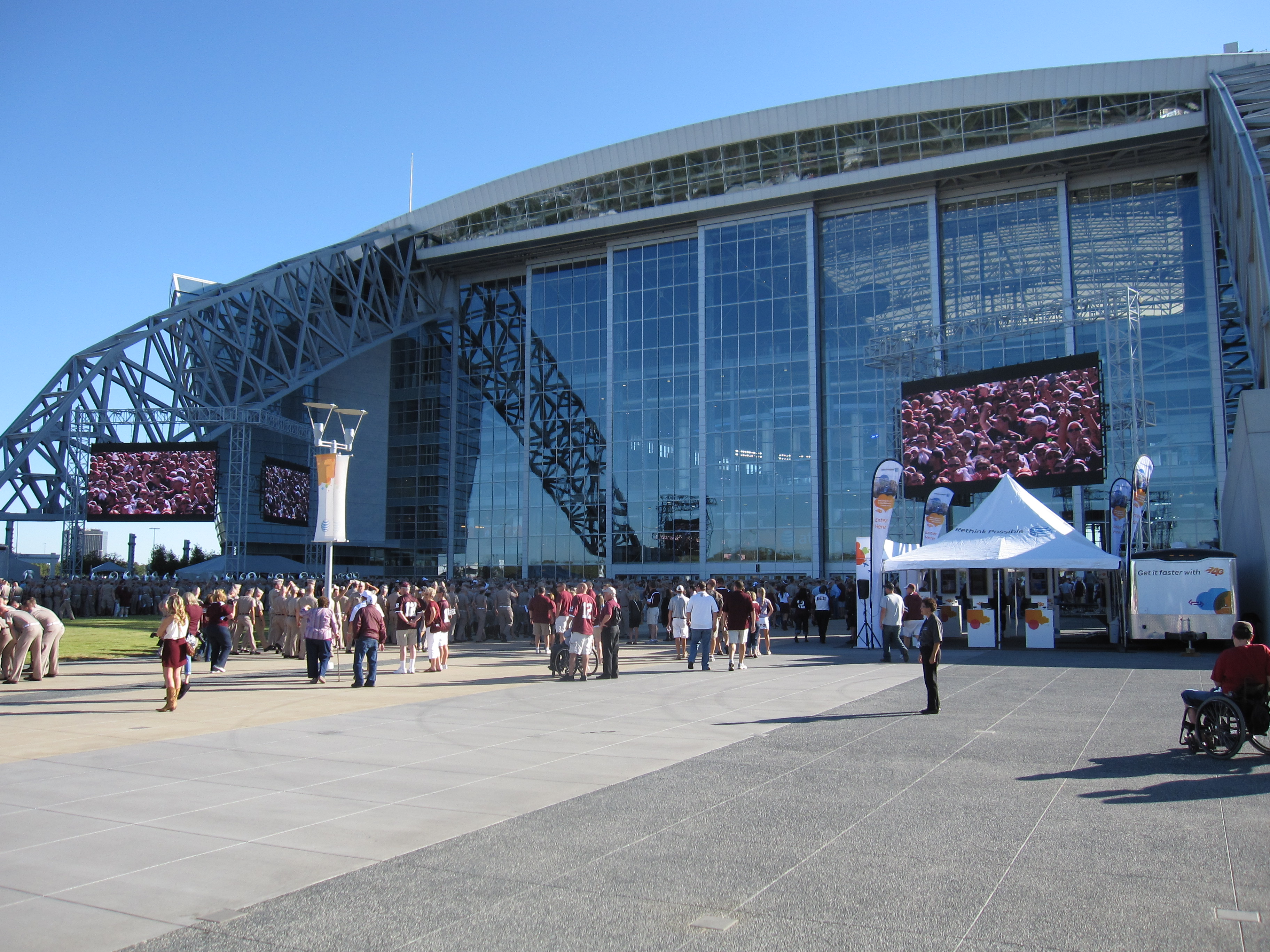 Welcome to Jerry's World!
It was our first trip to the stadium in Arlington, and while it was quite the place, it did not blow us away.  The sound and acoustics were terrible.  But we did not go for the music, we went to see our Hogs get the job done.
42 – 38, one of the great comeback wins in Hog history, and a crushing defeat for A & M after last weeks fiasco.  So good luck to them in their last year in the Big 12 and get ready for the SEC grind.  Go Hogs.
______________________________________________________________
Now on to important business.  I will be fishing the next 3 days and will try to post most of them.   There are also trips to Falcon, Amistad, and South Padre Island in the works for the very near future.  So there is some fish catching travel in the works!  Also, while it may not look like it here, I am working on the new page that I hope you find to be an improvement.  So bear with my slow developing site and keep stopping in.
Tight Lines and Good Luck!