FISH CATCHING TRAVEL
Brought to you by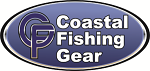 ** For a super deal on your Wade Right use promo code FCT15 and get 15% off on your online  order!**
Finally back from visiting the folks and they are as good as old folks can be.  We really like Arkansas, the Boss actually got a case of home sickness while we were there.  We took the back roads to Fayetteville through the hills and it was as beautiful as ever.  And one thing Arkansas offers is plenty of places to fish, from rainbow trout, to stripers, smallmouths in mountain streams, big rivers, it has it all.  I will admit I miss the variety, if they could just move the coast about 300 miles north life would be perfect.   While we were there I got a text from my daughter who thought I was home asking me if it was going to get us.  Huh?  What get us?  I looked at the weather and went wow, I have been out of the loop.  All that aside it is time to get back to fishing.
*****************
It was good to hear from Billy who commented on wading with "critters."
First off, glad to see you are back at it.
Second, put me in the category of no fish on the first cast. I would have cringed.
Lastly, while I completely understand your hesitation to wade with the gators that you can see in the lake, it's no different than wading with the sharks, that you rarely see yet know are always there, in the bay. You or a part of you is always a potential meal while fishing the salt. I've had about four encounters with the gray ghosts. Call me hardheaded or stupid, but it hasn't deterred me yet.

Keep on keepin' on.
I am with you on the shark/gator comparison.  I too have had a couple of real close encounters with sharks, including one when I was wading in deep off color water when I tossed a little one back and felt a rouge "wave" hit my leg.  I thought shark?  I hooked another small one and when I tossed it back a big shark exploded on him right in front of me and chased him all around me.  Hasty retreat to the boat.  So while I know the potential is the same there is just something about a big gator that gives me the willies.  Kind of like watching your live snake feeding online.  And a first cast fish doesn't bother me, unless it turns out to be my last.  Good to hear from you.
*******************

********************
I got this pertinent question from Jimmy.
How about some info from you and your readers on fishing before, during and after a tropical system. Okay, maybe not during the storm. Seems like a good time with Cindy knocking on the Texas coastline. Glad to hear you're on the road to recovery and I do enjoy reading your "stuff". Keep it going!!
First, sorry it has taken a few days to answer, out of town visiting the old folks.  I remembered that the fishing in the Houston area actually got a lot better after the last hurricaine, so I decided to do a little research and maybe learn a little something.  So here is a little info.
Basically the affect on fish seems to depend on the difference between a big saltwater storm surge making marshes and inshore highly saline, which may actually attrack more fish shallow or inshore, and a big freshwater event.  A big rain event which lowers salinity levels actually tends to "float" above the denser saltwater.  Interesting.  One of the consequences of that is it reduces the ability of  oxygen to mix with the salt.  Of course that causes stress on the saltwater fish and may adversely affect them.  But who knows, if there are deep reefs in the area they just might stack up there.  On the flip side, freshwater fish have been observed moving farther into the bay after a heavy freshwater flow.  But as a side note a real flushing of our bays is a good thing, and has positive effects on the whole system for years, as ours of a few years ago seems to have done.
That is a simplified explanation but does not address our question;  "How is it going to affect my fishing?"  In my very limited experience prior to my moving here I somehow managed to be in POC prior to a couple of near misses and actually fished up until time to hit the road, and it was good.  Typical of many pre-frontal events in freshwater, they feel it coming.  I fished a couple days after a real high water event a couple of years ago and did ok.  My guess is it becomes a question of when will the water clear, from either rain or wind.  And then how much fresh came in to the system, which would obviously affect my bank location.  Lots of rain, get away from creeks and rivers.  So that is all I know about that.   In my case it doesn't matter, I tend to go when I can, crap conditions or not.   If anyone else has an opinion chime in, we all might learn something.  Thanks for commenting.
*******************
And it was good to hear from Joe.
Hey buddy, Joe from Katy here. So glad to see you are feeling better and even happier to see you made it back on the water!!

I'm sure it will take some time for your body to get back to 100% so don't rush it and let it come as it will. Take care sir and when I get a chance I'll send you a nice report on my Saturday trip to Fayette and my Sunday trip to Coleto.

Welcome back. We missed you!!
As usual great to hear from you and will be looking forward to anything you would care to share with us.  And I have been taking it easy, and I am freakin' sick of it!  Thanks for your kind remarks and good luck this weekend.
*******************
And last I heard from Jim who I had the pleasure of fishing with on Coleto this spring.
Doug,
Good to see you back on the water. Take it slow and steady. Remember I have a trip on Fayette reserved for you. Take care and rip some lips.
Jim
Believe me I have not forgotten fishing with you on Fayette.  If anyone ever needed a lesson in Carolina Rigging it is me.  And I am slowly getting up to snuff and should be back full steam ahead soon, like this week.  Thanks for thinking about me.
******************
Spent the day doing catch up work on stuff and got it all done when the shop called and the service on LTS was done.  500 hours with 125 on all 3 cylinders, not bad for 7 years old.  Doesn't mean it will not come apart tomorrow, but every thing else looked great and a couple of small nagging things got fixed.  I have learned my lessons over the decades, do the maintenance, it pays in the long run.
 Tomorrow I will be headed to the lake.  The wind looks like 25mph out of the south tomorrow at POC, so with that combined with post high water and the weekend crowd, I will leave it to them.  Plus Monday and Tuesday look cloudy with a chance of rain and 10 mph winds, which has topwater bite written all over it.   Thanks for hanging with me during this little lull, time to get back after it.  A little time off has given me a new appreciation for doing the blog, and the days I do get to spend on the water.  So keep stopping in and thanks for reading my stuff.
Good Luck and Tight Lines