FISH CATCHING TRAVEL
Brought to you by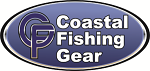 ** For a super deal on your Wade Right use promo code FCT15 and get 15% off on your online  order!**
Well I am happy to report that the problem I am being treated for is rapidly improving.  What makes it ugly is the medicine I am on has some side effects that are obnoxious.  And to make matters worse, both have the same side effects.  After a couple of days we finally realized that it is the medicine that is making me ill.  So with 5 days to go it won't be long and I will be back on the water.  To all of you who sent me well wishes you have my thanks, nice to know you guys are out there.
*******************
One of the things that has kept me occupied of course is reading about fishing.  Social media is a good thing, but boy there are some really interesting characters out there.  One thing I see a lot is the "Look At Me" self indulgent post that permeates some folks posts.  There is a self proclaimed "Great Fisherman" out there who says people hate him "Cause He Catches Fish".  Interesting.  (Me thinks there might be another reason or two.)  And he made fun of someone who pm'd him asking where he was catching them.  This type of fisherman is the guy who makes the rest of us look bad.  His posts add nothing to fishing knowledge, include no information other than self promotion, and diss other fishermen without knowing their particular situation.  Keep it to yourself if you want, you can keep your big secret and opinion of your bad self to your self, you will find in the long run no one gives a flying crap.   To bad so much of fishing includes stuff like this.
******************

******************
I got this comment and question from Roy concerning my Amistad trip.
Hi Doug,

thanks for the Amistad report. I've been wanting to get back there for some time and your report just got me fired up to go. I'm heading there Wed Jun 7.

I used to stay at Amistad Lake Resort or Anglers Lodge. It seems that both are closed now, since their phones don't work. Any suggestions on lodging?

Thanks!
I personally answered him but did want to comment on a few things.  First, I have tried calling Amistad Lake Resort several times over the years and not only did no one ever answer, even when I left a message I never received the curtsey of an answer.  Not sure what is up with that but cross them off your list.  I stayed at the Ramada this trip, the price was right and it had a bar and restaurant.  The boat parking was not optimal by any stretch, it did have electric, but on a busy fishing weekend the parking might be a hassle.  And it is not secure by any stretch of the imagination.
I did speak to a guide at one of the shows and he recommended the following place.  I have not stayed there, but with so few choices there it is an option you might want to explore if you make a trip there.
*******************
And it was good to hear from one of my long time readers who sent me this link.
Three Sand Springs fishing teams qualify for National Championship
Thanks for the link Faye, always good to hear from you.  One thing I really like seeing is the proliferation of Bass Fishing Clubs at the high school level.  With colleges getting on the bandwagon, along with the support of the fishing industry, it is possible to have a career in fishing.  It is big business and while the ability to catch fish is the underlying skill, it has become a small part of it.  A college degree is becoming critical, and unless you have some specific technical skills an education is the way up, it is an important part of making a living fishing.  It is a dog eat dog business and sponsors are looking for well-rounded and educated reps, the day of the tobacco chewing old boy living in a trailer with a dozen dogs getting promotional deals is fading.  But best of all, if the possibility of scholarships or help with college costs can motivate a young person to stay in school all the better.
******************
And a word to the wise, take it for whatever.  Wading season is in full swing and wet wading is upon us.  With that comes the potential to contract vibro.  The Boss is a PA in the ER and the other day they were talking about vibro season.  The Doc said there has been 44 documented cases of vibro since this date last year.  Now I know exactly zip about vibro, but I do know this, I want no part of it.  It will either kill you or make you wish you were dead.  So if you are immune compromised or have a fresh injury be careful if you wade wet.
*******************
I guess today's final word is the weather is driving me nuts.  The wind seems to have subsided some and it has not been blazing hot yet.  So here I have sat for a week being driven nuts reading some of the great reports coming from the bay.  Croaker time is in full swing and some big numbers are coming over the side while I am on the sidelines.  I could be pissed, wait, no I am, but I am counting the days until I am fishing.  So keep stopping in and thanks for reading my stuff.
Good Luck and Tight Lines