FISH CATCHING TRAVEL
Brought to you by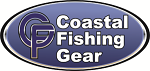 ** For a super deal on your Wade Right use promo code FCT15 and get 15% off on your online  order!**
**********************
The last thing you want to hear about your medical issues is, "First the good news."  I had been feeling a little poorly for a couple of weeks but figured it was just a passing thing but last week it got a little more intense so for the first time in 10 years I visited the Doctor.  After tons of $$$ and a bunch of tests I know the following.  I feel worse than I did yesterday, and oh the Good News? – There are some things I don't have.  Yahoo.  Ok that's nice, but that is kinda like I almost got killed in a car wreck that didn't happen.
The bad news – I have some kind of infection.  What? Where? How?   It is narrowed down some, but so far nobody knows for sure.  But in my case I know one thing, this sucks.  The symptoms are enough to keep me laid up, and so far nothing has really helped.  And to add company to my misery – You know that $400 anti-biotic I bought yesterday and took for exactly one day, not the right one so quit taking it.  For the love of God.  Just like throwing $400 out the window as you cruise down the highway.  I don't feel good enough to rail against pharmaceutical companies, but suffice to say I am closing in on $7oo+ in meds and still feel like crap.
So here I sit watching my usual Saturday fishing, but not because I don't fish the weekends, but because I am to freakin' sick to go.  So while the rumors of my demise may be premature, it looks like it may be a few days before I am able to get back on the water.  It has been particularly painful as the wind seems to finally be diminishing on the bay and I am stuck in the house.  Plus, I have a fancy new casting rod for throwing the Controlled Descent Lures, and there it sits, new and unused with a lonely CDL Jerk Shad hanging off it.  But oh well, we play the hand we are dealt, and this to will pass.
******************

I have mentioned Major League Fishing in the past, it is my favorite fishing show.  I would encourage everyone who fishes to watch it at least once.  You will see the best bass fishermen on the planet and inevitably a few have a tough day.  Today they are on Eufaula in Alabama, a great lake, and they are struggling to catch 12lbs.  So remember next time you are struggling it happens to the best of them.
*****************
So I just wanted to let you all know I have not disappeared or quit reporting or ranting on the blog. I won't shut up that easily.  As far as when I will be back on the water, it will be the first minute I succeed in feeling better than road kill.  At times like this you get a new appreciation of the time on the water you do get.  Each day out there is a blessing and when it is taken away it becomes that much more precious.  So hang with me, keep stopping in, and thanks for reading my stuff.
Good Luck and Tight Lines