FISH CATCHING TRAVEL
Brought to you by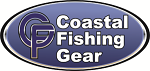 ** For a super deal on your Wade Right use promo code FCT15 and get 15% off on your online  order!**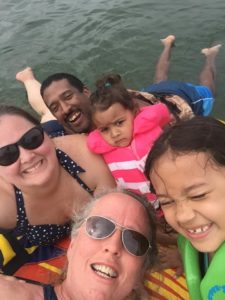 Baby Wren is still a little suspicious, of everything.
I hope everyone had a safe and fun weekend.  We spent ours on Lake Travis, and though fishing was not really in the cards we had a big time.  The Boss as usual found a great place.  Dock for the boat, pool, and a golf cart to get to them both.  With a 2 and 6y/o nothing like a pool to keep them busy.  Mia, the oldest, wanted to fish so we picked up some minnows to crappie fish under the lights, but that did not work out as after an hour she was done.  She was a little scared of the dark, but hey she is 6.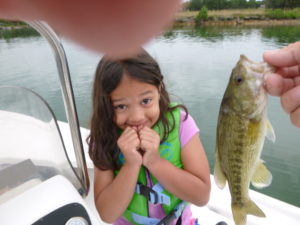 Ick!  Mia seems to like the process much better than the results.
So the last morning we did some trolling.  You could see fish breaking water in the creek so we dropped a couple of shad imitations over the side and caught two small bass.  The problem, as soon as they got close to the boat she did not want anything to do with any fish stuff.  After an hour we called it a weekend and put it on the trailer.
The weekend itself was great, not to hot, but the traffic in Bee Creek bordered on insanity Saturday and Sunday afternoon before the storms came and everybody called it a weekend.  It really reminded me of Lake of the Ozarks during it's heyday, lots of big boats, lots of traffic.  But in spite of all that spending time with the kids was great, they grow up fast.
********************

Sidney, Australia
Since I have no fishing report today thought I would share a few pictures from Sydney.  It really is a cool town and we had a great time including the zoo.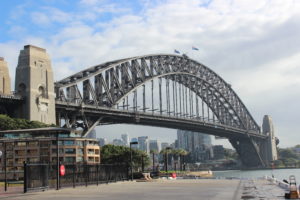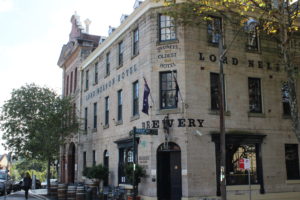 The famous bridge and one of the oldest pubs in Australia.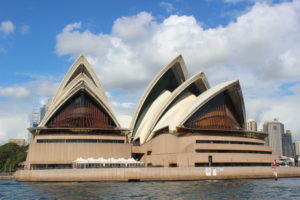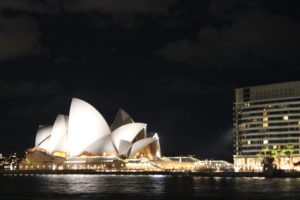 The iconic Sydney Opera House.
We stayed in the oldest part of the city near the harbor where we could walk to most of it, or hop on one of the many ferries that cross the harbor.  Along with a visit we made a trip to the zoo, a highlight to how different animals evolved, so unlike the US.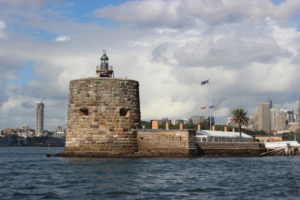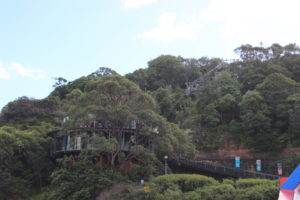 Guarding the harbor.  The cool cable car up to the zoo from the ferry dock.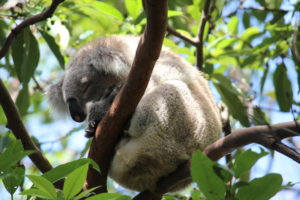 Always time for a nap.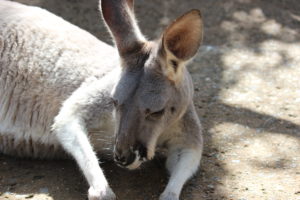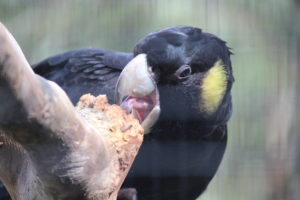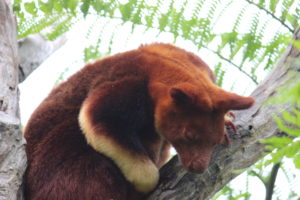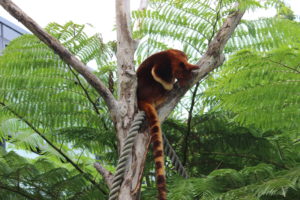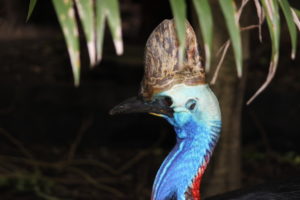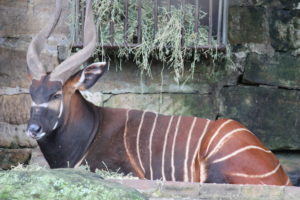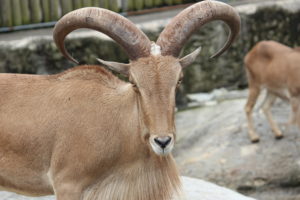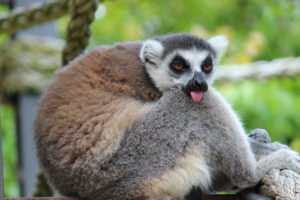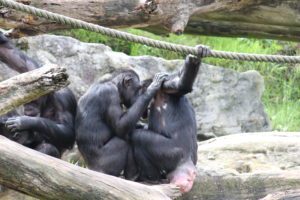 All I have to say is the whole trip was a barrel of monkeys.
*********************
More Boat Stuff
On my last post about selling a boat I got a couple of comments I thought I would share with you.  First is from my buddy Clyde.
Pretty funny shit Doug; some of it too close to home!!!!
Over the years we have fished out of some great stuff, and some real crap.  Clyde always had faith, just load it up and go, it will be ok, and it usually was.  And here is my favorite boating story ever from 6/14.
The Trailer From Hell

It really is necessary to review Clyde's trailering adventure in chronological order.  To see it all in one place give you some perspective on what a hassle it turned out to be.

1.     After a 18 hour drive they drop the boat in the water, stop at the first point, drop the trolling motor in the water all cranked up to fish, and then the cable breaks.

2.     Off to the shop, no repair cable, and it will take a week to get one, so he buys a new trolling motor,  Ouch.

3.     On the way back to the resort they get a flat tire on the trailer.

4.     When they went to buy a replacement tire they only have them on chrome rims, so instead of one tire it is tires and rims.

5.     When putting tires on the axle find bad bearings on one side so they fix those.

6.     But when tried to put boat on trailer the tires are a little to big, so final result is cutting fenders off with a torch.

7.     Now after we tow 20 miles to a new ramp we stop for gas, and one side of the new tires was not properly tightened and the lug nuts have come loose, wallowing out the new chrome rim and the lugs on the hub.

8.     Luckily Paul at Musky Bay brings us a new trailer and Clyde changes out and we still fish.

9.     Then we are getting ready to fish and someone has taken the key out of Clyde's boat.  Everyone helps and the van, cabin, boat and everything else is sight is searched.  Jake even takes out the ignition before an hour later Clyde finds it in his pocket.

10.     Clyde and John pick up the new hub which was ordered and delivered and they do not check it until back at the resort, it is to big.

11.     So they tighten the old one on, and now since we are leaving the next day Jake welds the trailer fenders back on.

12.     We leave the next morning and Clyde and John will drive on the old hub the 70 miles to the US where the auto parts store has a couple of hubs and put it on there.

13.      They get to the store and the guys says ooops, thought the  caller wanted bearings.

14.     They leave and see another store and low and behold they have the hub, they put it on, and off they go.

15.     Outside of Des Moines Ia the van starts blowing fuses.  They get that resolved and make it home to Arkansas.

Through it all Clyde remained upbeat and never let it get him down.  He just kept fishing and like it always does for him, it all worked out.  But it was the Trailer From Hell and we were all on him about it – Time for a new boat.
He finally bought a co0l new Lund so hopefully this kind of thing can be kept to a minimum.  I have a rule related to the whole buying a used boat thing, never from a hard core fisherman.
*********************
And from Rusty, one of my oldest and most regular readers, comes his comment.
Doug, after reading your synopsis on boat problems, it sure echoed my experiences

I have become so irritated with ramps and crowds that I have ventured into new ways of finding fish and catching them. After two boat thefts, and my Dr. telling me to try to kill myself by saying " IF SOMETHING TASTES GOOD, SPIT IT OUT" and TRY TO KILL YOURSELF BY VIGOUROUS EXERCISE SUCH AS KAYAKING", I now are more prone to take care of my older self.

I am building a wooden water scooter with a small kayak rack for the coastal back lakes. It is only 10 ft long and I can launch it without boat ramps. It will be equiped with a 5 horse outboard. The ride will be wet at times, but I had one in the 70's and loved it.
Growing up in Port Aransas , I learned of 90 % of fish living 10 % of the water and now fish in the far back water and enjoy the isolation. Kayaking also has really improved my own healthy life style. I still like a cold Guiness after a long day on the water and my wife, who is from Ireland, says the stout is full of iron, low in calories and is served in Irish hospitals. "NOTHING LIKEA COLD BEER AFTER A LONG DAY OF FISHING REGARDLESS OF ONE'S LUCK"

Your story of boat marketing will be enjoyed by all your readers. You put a lot of time in writing it as you do in all your stories. When and if you get to old to fish(God forbid) and slowed down, keep your words coming to us all.

Thank you, Doug–Mac
I always appreciate hearing from you.  Building a simple, cool, functional boat to put yourself "back there" where the fish see little pressure is great and I love it.  Not to mention the side benefits of not having to use a ramp.  One of the reasons I have kept the Carolina Skiff, simple is better.  I know it is great to have a big ass boat, as long as you have the wallet to go with it, always something.
And last the health thing.  Funny you mentioned that as I have spent a couple of days messing with a health issue.  My biggest complaint is it has kept me off the water.  If the mood strikes you as soon as you get your rig on the water take a pic.  Then drop me a comment and I will make sure you have my email to send it.  We would love to see it.  As usual thanks for your support.
******************
And keeping with my stream of consciousness here is another word on getting "back there."  I got a comment a few years ago from a guy who was using Google Earth and finding back lakes with no real way in or out, except dragging the kayak.  Now it sounds like a lot of work, and it is.  But his results were all you needed to know about that.
********************
I have had to basically spend what works out to be 3 days on a medical issue since Tuesday.  Of course the timing during the day is never great, and tomorrow I have to wait on UPS to sign for a package so tomorrow will probably be another waste.  If I am lucky I might get out for a couple of hours on the lake, though I am itching for the bay.  At least I got the Carolina Skiff tuned up, and the Mako will be next.  Tomorrow will be new line on reels and a walk through on all the tackle.  Then it will be back to fishing.  So keep stopping and thanks for staying with me.
Good Luck and Tight Lines