FISH CATCHING TRAVEL
Brought to you by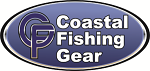 ** For a super deal on your Wade Right use promo code FCT15 and get 15% off on your online  order!**
How Not To Sell A Boat  –  Or  –  Which Boats Not To Buy
Most boys dream of rebuilding a car, or maybe even a boat.  To find that perfect one and do it all, and then when we get to adulthood most of us outgrow that little bit of folly.  But some folks do "projects", they love them and complete them.  You see it occasionally in the boating arena, and they are some cool boats.  But most of these "projects" end up behind the barn in the pasture, behind a fence in the backyard with weeds growing up, tires flat and shine gone.
I have read thousands of boat for sale ads over the years.  Most days I peruse Craigslist and fishing sites to see what is new and I am continually amazed at what folks come up with in their ads.  So I looked at few to share with you.  I can't believe these are the best way to sell your boat.
There seems to be 3 different classes of boat ads that run consistently.  First is the high dollar boat that someone bought, has few hours, little use, and is priced high.  I always wondered why if you can afford a $50,000 used boat why in the heck would you not buy a new one?    Second are the mid range boats, well priced and coming in all conditions and styles, what most of us own.  Last are those "Need to get it out of my yard" boats.  The ads include terms like, project boat, needs a little work, as is, runs well but….., no title, ran last time out 7 years ago, and on and on.  These are the ones you need to run from as fast as you can.  Some of the sellers seem to not have a clue on how to sell something.

If you have ever had the pleasure of chasing down a title for a car or boat you know what a hassle that can be.  One of the things that makes me crazy in boat ads is how many are out there that have not been transferred, or even titled, is some cases.  Believe me, if they could have done it without a huge hassle they would have done it a long time ago.
Motor has title but it's from out of state and I never transfered it, if this is a problem please don't contact me.   Price is firm.
Great, try  resolving an out of state title issue.  But even better………….
i dont have titles they never came with it when i bought it so dont ask me
Take a breath dude!  I won't ask, you might sick your hound dog on me.  At least these folks have a title.
We have a title that was signed but we never transferred
Even better, these folks have one and tell you how to fix it, sort of.
will need to go to the state for the taking over of title or taking over as new title request, it is being sold as is
These folks crack me up.  Whatever happened to transferring it right after you buy it?  But as these sellers tell us, there might be another problem or two (as is) besides the title.
boat needs work doesn't run   no title
Great selling points.  So now we have one with no paperwork and the damn thing doesn't even run.
Now that we have entered the old "Needs a little work" zone, here a few for your reading pleasure.
it needs 1 maybe 2 new 454's some new batterys Upholstery work and cosmetics
Just another motor or two?  Or you just might end up going in a circle if you buy this one.
port engine needs a short block & port exhaust manifold
Starboard engine runs great
In other words, take this broken boat off my hands cause it would not be worth it to fix before I sell.   Which means if you buy it and fix it it still will not be worth what you have in it.  And trust me, there is no such thing as "a little work" on a boat.
Here is a couple of good ones, if they only worked.  This one won't start, but hey it is a great boat.
Ignition switch needs to be messed with, And then it's ready for water.
And this one is flat excellent.
Motor two stroke that has a bad cylinder – excellent condition
Huh?  It must look good.  Here is another "Huh?"
Everything works on it as is only thing it needs is carbs cleaned
Just whip them off there and clean them and it will be wind will be in your hair as you fly across the water.  Sure.  At least this one is almost ready to go.
Needs work inside but won't take much to enjoy
But until the work inside is done I promise you will not enjoy the experience.  This next fix is a breeze.
engine runs just needs a starter
No it does not run like an outboard engine is supposed to run without a starter.  I promise you would get more money if what you say is true and you went ahead and put a starter on it.
And now we enter the "RUN FOR YOUR FREAKIN LIFE ZONE".  Or as I like to call it the "Get this thing out of my yard." boat.
Selling this project boat.. AS IS
No title … boat trailer and motor
This is not a project, this is a large item the landfill won't take.  And here is his buddy.
The hull is in great shape will need Stringer, transom and floor. Trailer will need tires and the neck has some pretty bad rust
How can a hull be in great shape and not have any stringers or transom?  No floor? No problem right, except when the trailer breaks down on the way to the dump.  And like the one above, this one will costs you money to even move it after you buy it.
needs fiberglass work  no titles  Tire on trailer is flat
Think about it, it needs work to float, has no titles, and the freakin' tire is flat, what more could you want in a boat?
And our last group of sellers – The Clueless.
NEEDS WORK. MOTOR HAS SAT FOR OVER FOUR YEARS AND HAS LOW COMPRESSION
Ya think?  And this is one of my favorites
Boat has been sitting and don't know if it still runs
Come on man.  You are trying to sell a boat and you haven't even looked at it in so long you can't remember?  This next one looks promising, or not.
needs cleaning and carpet motor may or may not need work been stored for 10 years
I can promise everyone who reads this if you buy this boat it won't be a question of needing work or not, only how much it will end up costing you.  I often wonder how many of these boats actually get sold.  It won't work, has no title, a rotten trailer, a trailer flat, no floor, not this and no that, who would buy such a thing?  Most of the boats in these examples were not priced all that high, and for the true do-it-yourself guy there are diamonds in the rough to be found.  But most of them are truly "Get this thing out of my yard." boats, someone else's headache.  But I sure think with just a little more thought and effort folks could get a little more money and get them out of their yard a little quicker.
*****************
After my pointless fishing trip the other day donf dropped me this comment.
We are all in the process of setting new standards on the worst trips. After rebuilding the fuel pump I decided to do a little road test just to be sure. Got launched, fuel pump was fine. I decided to drift and watch the sonar. OK, time to go home, except now the starter just goes whrrrr. I pop off the cover and see that the spring loaded starter gear popped off. After quite a while of running the trolling motor a nice ski boat comes over to tow me in. OK, not so bad after all…..except I lean over to hook up the tow rope and plink, plink, there goes my glasses and cellphone to the bottom. Lesson learned, if you must have your phone and glasses in your pocket be sure to button the pocket.
Ouch.  The phone I have now is the 3rd one since I moved to Texas, and I lost one in Arkansas, basically all that way.  But your trip is particularly ugly.  You are saved,  and oh crap, now it is back to a bad day.  Thanks for sharing, makes the rest of us realize we are not alone.
*********************
And one last comment on hitting the outdoors this weekend.  The forecast looks flat spectacular, and with that will come some serious traffic.  So before you head out do a walk around on the boat.  Jackets, fire extinguisher, paperwork, tail lights, there is plenty to look at, and it will take less time than it will to make money to pay the ticket if you get checked.  And be nice, be the bigger guy, give the right-of-way whether you need to or not.  Be nice at the ramp, get it all ready in the boat before you back up, and take a breath.  For lots of folks it will be their first weekend on the water so cut them some slack, you can't kill them.  It will be a lot easier on you.
Have a happy and safe weekend with family and friends.  I have the joy of  spending time with my daughter and her family and fishing with my granddaughter Mia, sure hope to see her catch some fish.  So keep stopping in and thanks for reading my stuff.
Good Luck and Tight Lines