FISH CATCHING TRAVEL
Brought to you by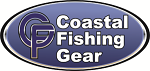 ** For a super deal on your Wade Right use promo code FCT15 and get 15% off on your online  order!**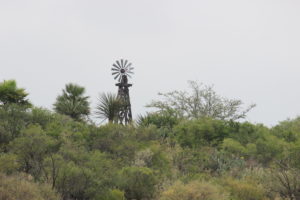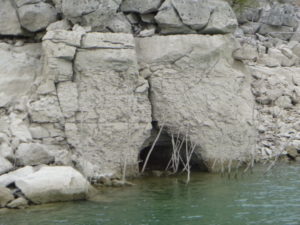 There so much cool stuff to see on Amistad.
I fished like a freakin' pro today, for 9 hours and 59 minutes and 30 seconds, it was that other 30 seconds that just did not happen.  I have been fishing Amistad occasionally for over 10 years, and I can honestly say I have never caught this many fish.  It started when I hit the water at 6:45, and continued all the way until the last stretch where I put at least 12 in boat on square bill in the last hour.  It was just those few short seconds at the beginning of the day, and right before I quit, that hurt.
Today there was clouds until about 2, and the wind blew, actually just perfect for bass fishing.  And I can honestly say, other than that 30 seconds, I made great choices all day long.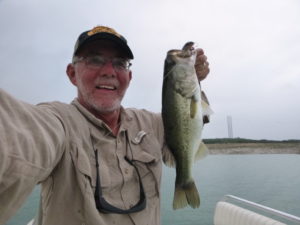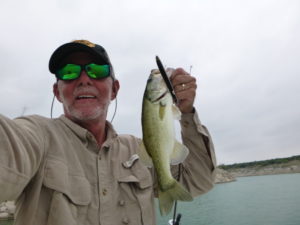 If you go to a clear lake without a Bang O Lure you are missing out.
The wind was blowing right on the bank I found the yesterday.  I started with spinnerbait, and they were cooperating just fine.  To make a long story short, I buzzed it over a small rocky point and I got the bite I was looking for.  Hyperbole aside, it was a freakin' giant, it came all the way to the boat, and I messed up.  Instead of keeping it down I let it jump, and it was gone.  Damn it!  It had been a while since I had one on that size, it really was a hoss, and it hurts me to even think about it.  But stuff happens.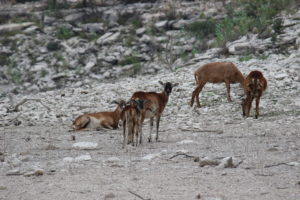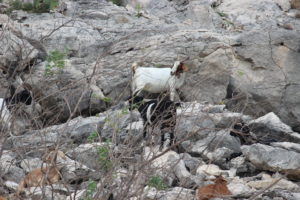 Slow roasted in a fire pit.  Makes my mouth water seeing them.
The pattern today was solid, fish the windy banks with spinner bait and then when around the  point the throw the Bang O Lure on the calm side.  And there are still a few fish in the coves, though main lake was clearly the best.  I caught them. and caught them, for the first  2 hours.  Then there was a little slow down for a while, but things picked right back up.  Probably bank choice more than a slow down.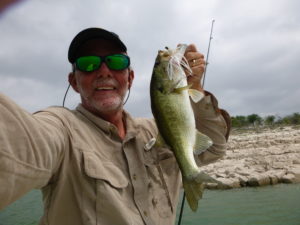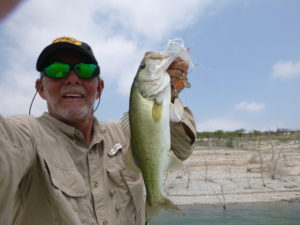 And if you want to get your arm broke buzz a spinnerbait on a windy bank.
They were shallow, find a rock pile, or a point or nice bush, and hold on.  They kept biting and I kept fishing.  From when I started at daylight, until I quit a 5 there may have been the occasional half hour without a bite, but it was constant action most of the day.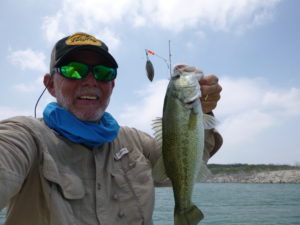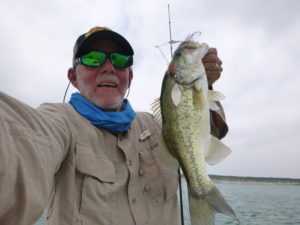 We were having fun now!
It is hard to tell you how many I caught , but it was lots and lots.  Finally about 3:30 my hands and arms were burning from jerkin the Bang O Lure and buzzing the big spinnerbait so it was time for a change to something easier to fish.  I am not a crankbait fisherman by any means, but looking for something easier to crank I put on a Sexy Shad 1.5 square bill.  Easy to crank, I decided to give it a go, and boy did they like it.  And an additional 4 or 5 smallmouth also ate, they were just small.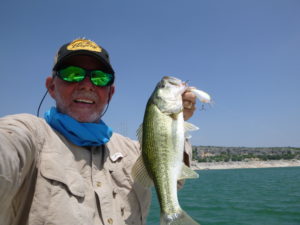 An easy dozen on the square bill in the last hour.
I made all the right choices today, but now the other 15 seconds where I did not fish well.  I tossed the square bill on a small rocky out crop and it was on.  All the way to the boat, and disaster struck again.  It was the other fish I was looking for, big and heavy, and damn it jumped off close to the boat.  Like all fisherman I lose the occasional big fish, but I can honestly not remember a day where 2 real freakin' big fish jumped off.  But you know what?  It was exciting anyway, just seeing fish that big was awesome.  If you are a bass fisherman and have not hit Amistad in while, it is all good, and with the number of small fish, basically all day long, the future is bright.
I really mean it when I say they are biting, and while the pattern will change as they head to deep summer patterns, there are tons of fish shallow.  If I had to guess it was an easy 30 today, and that is conservative.  I plan to fish until about 3 to avoid rush hour in San Antonio on the way home, and while tired to the bone it makes me excited just thinking about tomorrow.
******************
And of course nothing like hearing from the peanut gallery when you are on the water.  I got this via text from one of my oldest buddies Clyde  (You know, the guy with 13 kids who lives in a trailer.) and then on the blog when I got to the motel.
Try the Alabama Rig for big fish!
Great idea, but by time you texted me I could not feel my hands, and my back was aching and the thought of throwing that extravaganza was out of the question.  So maybe tomorrow.  Just what I needed, another way to maybe catch them here.  Damn perch jerker!
*****************
My apology to Richard for getting his name wrong on the POC ramp post.  Not sure what kind of a brain fart that was.
I saw my response on your web and thank you for helping in this project. You called me James in your response. Just wanted you to know, I am Richard, but don't mind what I am called if we can help those who are handicap or have difficulty getting in and out of the boat.
I have written other web sites for fisherman that discuss fishing in POC and hope to enlist their help. I have had a response from Kelly Parks, of the Wounded Warriors Project for POC last year and I know that he would also raise his voice for this ADA in POC.
Voices are heard if we have enough people to write and talk about this needed ADA facility

Blessings

Richard Pickard
Sorry, probably due to the fact I could not sleep the night before thinking about coming here, then drove 6 hours, fished all day, and was just tired as all get out.  But the point is made and I really thank you for highlighting a serious issue.  So forgive me and comment anytime, I appreciate your reading.
*******************
This has been a good trip.  Sometimes I get in a rut and forget the roots of the blog, which is loading the boat and hitting  the road.  Long drive?  Who cares.  It is what makes me tick, so many places, so little time.  As I get older there are only so many fishing days on the ledger, and I intend to re-focus and remember what got me here.  And it is hard to not get excited about tomorrow, maybe the big one will not get away.  So keep stopping in and thanks for reading my stuff.
Good Luck and Tight Lines