Fish Catching Travel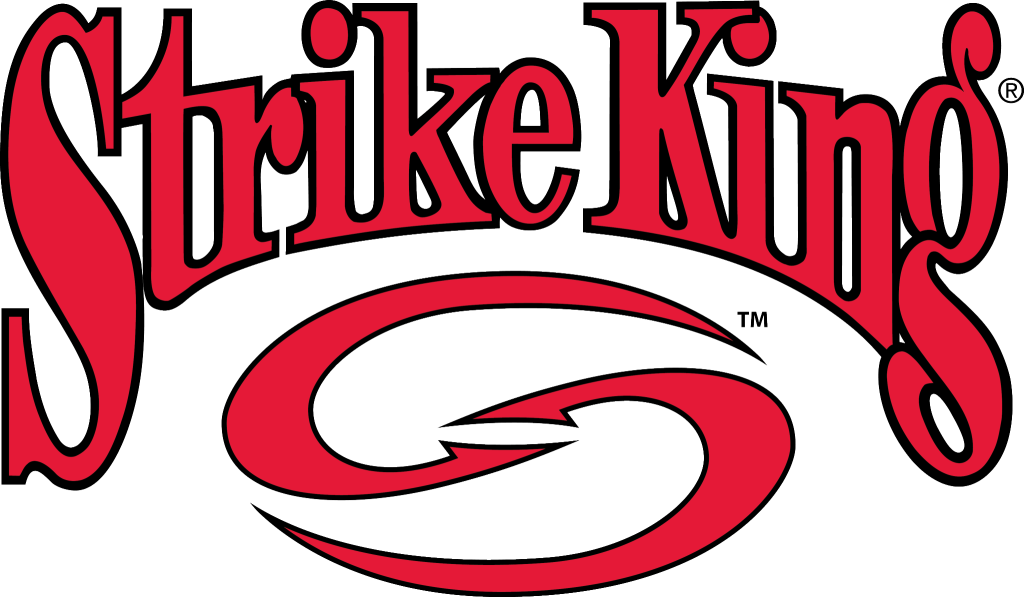 Our good bass fishing is right around the corner and Strike King has the baits for you!
We interrupt this fishing site for a short travelogue.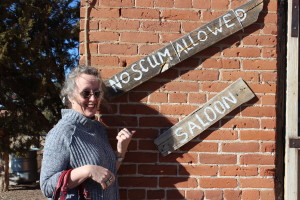 We went on in anyway!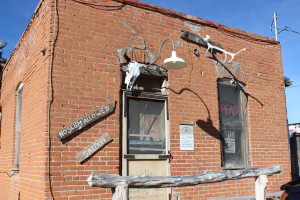 Built in the 1800's they just put in running water in 7 years ago.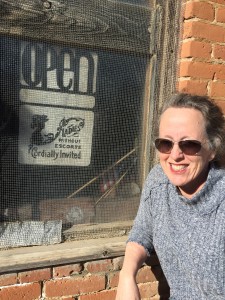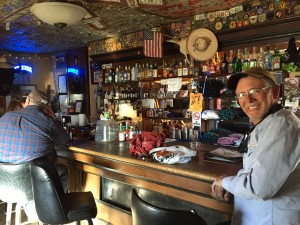 The main bar, about 8 seats.
We are back from our Western swing and the weather could not have been any more confusing.  From when we left until Sunday as I write this it has been a blizzard, then 20 degrees and cold, to it is around 80 degrees and flat out beautiful here at home.   The forecast for this week is lots of wind, up to 30mph tomorrow and almost 80, to in the 50's with a little less wind.  So the plan is to hit the lake tomorrow, then the bay a couple of days this week, again depending on the wind.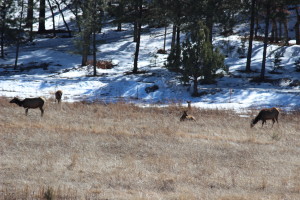 Never did see that big bull.
We really had a good time out in Ruidoso.  We did some serious driving around, including some dirt road driving in the mountains.  Antelope, mule deer, turkeys, and a few elk, we basically saw all the cool stuff out there.  Our favorite part of the trip was a drive to White Oaks.  Established in the late 1800's after gold and silver were discovered, it was a real boom town.  A railroad was planned t0 town but the land owners got greedy and the line never materialized.  Then the town basically was deserted.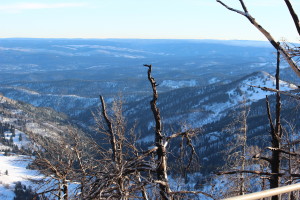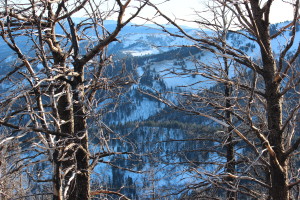 Taken at around 8000 feet from a roadside turn out on a 12 mile mountain road, one great drive.
It had banks, stores, bars, and a post office.  Today around 30 people are left and there is one open business, The No Scum Allowed Saloon, one of the original saloons.  The town had Pat Garret, Billy the Kid, and a host of other characters woven into our history.   We visited the saloon and of course got the t-shirt.  We also did a little driving in the National Forest that is adjacent to the town and will definitely be back.  It is one of the cooler little places we have ever visited.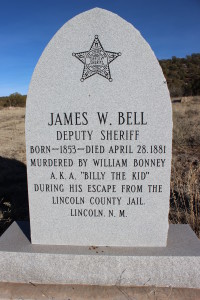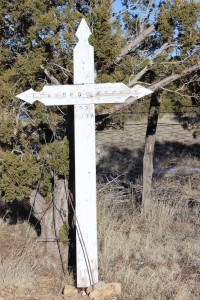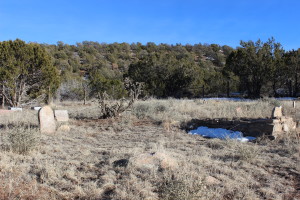 The cemetery was awesome.  From wooden markers of old miners that are almost gone to newer headstones of families with a long history in New Mexico, it was something.
We really enjoy the Ruidoso area, and have expanded our range on each trip.  There is so much to see and do there, and if you love the mountains and the west, you can not beat the area.  Our next trip, and there will definitely be one, will probably be in September.  Four wheeling on some of those mountain roads is such fun, and we want to time our mountain exploration with the Elk bugling season.  I can only imagine how awesome it is to sit on the top of a mountain overlooking a huge valley and hearing a big bull screaming his head off!
Today I spent some time getting my fishing stuff back organized.  Tomorrow it will be back on the water, in fact I have lots of days to fish in the coming weeks.  I will be interested in seeing the changes in both the lake and Gulf since this warm weather.  And I really appreciate you sticking with me, and if you have any reports send them this way.  Keep stopping and thanks for reading my stuff.
Good Luck and Tight Lines