Fish Catching Travel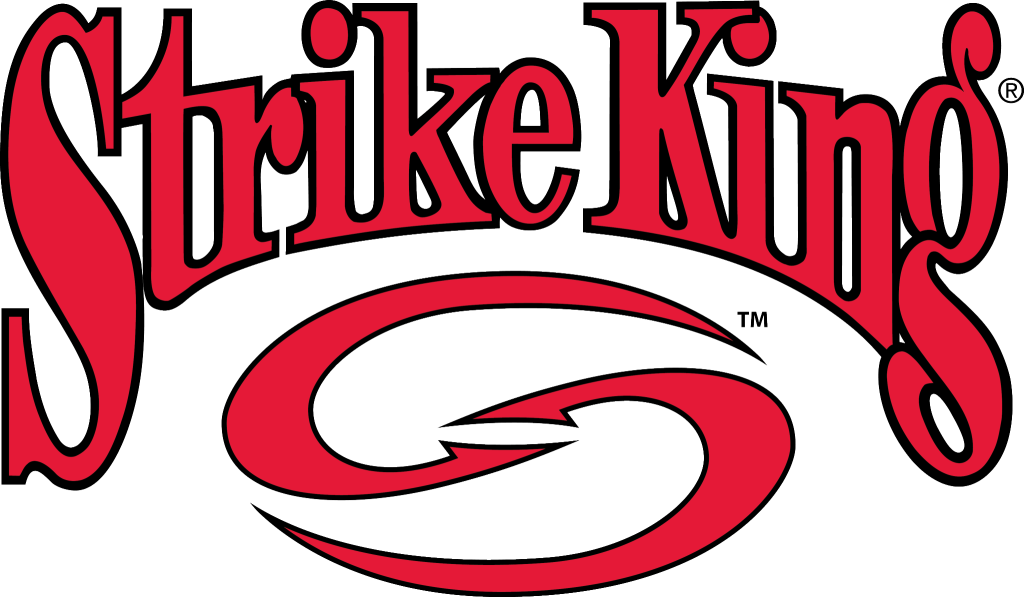 Click on the logo, time to check out the new baits before our spring fishing heats up!
It is funny how when you are retired you still have these moments where you are too busy to fish.  I had a pile of things to do yesterday and today, including finding a new camera to replace the one that got wet.  I am not sure that the other one is completely dead, but so far it has not cooperated.
The trip to the Upper Laguna Madre might not have produced that elusive 30″+ but as far as good fish go it was a great trip.  In fact this comment from Jim describes how we felt while we were doing it.
Sounds like an awesome trip! Nothing like a fish wallowing on the surface, no matter what kind it is.  I felt like I was with you while reading. Also glad you were able to salvage the pictures!!

Fish on!
It was just awesome to set the hook on a good trout and have him come to the surface and wallow and try to jump.  And the fact that you got the feeling like you were with us is exactly the feeling I hope comes with reading my reports.
*****************
My fall trout fishing has centered around fishing the light jig head with lighter plastics.  As the water temp has dropped, and along with that the trout's activity level, it has increased the effectiveness of this light line technique.  Fishing in that super clear water of the Laguna let me really observe how the bait fell and what it looked like.  And fishing it on fluorocarbon line without a leader was an important part of provoking that reponse we are looking for, the thump.  There is lots more to do as I refine the combinations that work, and I will be updating you as I go along.  When I caught the last big trout this trip it was under less that stellar conditions, but my amber Cocoons let me see that really small patch of grass a long cast away.  Then to make that perfect cast to place that slow sinking plastic right on the sweet spot was what it took to convince her to eat.   Suffice to say, it works!
I have been throwing the bait on 8lb test with no leader.  The question now is whether that really makes a difference over heavier line.  My initial inclination is that it almost has too.  And I am not using braid, which is definitely a no-no with this technique as it tends to float and not allow the bait to sink naturally.  So far I have had no real problem breaking fish off.  The right rod paired with the correct terminal tackle combine to make this a deadly technique.  And catching trout over 5lbs on light line is a thing of beauty.  So expect more on this subject as this year progresses.  It will be interesting to see how it works in all seasons.
 *********************
I also got this report from Jim the other day and wanted to share it with you.
What a beautiful day to go fishing. Got on Fayette at 9am and fished until 3pm. In the morning it was 41 with a slight breeze out of the west. At about 11:00am the breeze died off and the lake became flat calm. When I left at 3pm it was 63 and still flat calm. Absolutely beautiful!!

The final tally was 15 bass. 3 were 15-15.50″ while the rest were all 13-14″. All fish but one were caught on a CR power worm at the dam. The one was on at TR lizard up against the reeds in a cove on the east side of the lake. (I have some pics but don't know how to send them to you).

I spent about a total of an hour idling around deep structure checking out the new Lowrance electronics. Awesome technology. I was able to see and make waypoints for a bunch of new spots to be fished in the near future. I was truly amazed at the clarity of the HDS display. I could see rocks and other bottom structure with no problem. I can't wait to get out there again!

Jim
Ah the joys of new toys.  When I started fishing it was the old flasher technology.  It actually was fairly effective, and with practice it did not take long to differentiate between brush, fish, and bait.  Then I purchased the old X15 by Lowrance, which was a paper graph.  We thought we were something, and it worked great for trolling for stipers.   Now all that is gone by the wayside and this new stuff is literally light years ahead of the old stuff.  But it still is nothing more than another tool, and as we all know having it is still no guarantee of fish in the boat.  So congrats on your day and we will look forward to hearing about your future expeditions.  Keep them coming.
*******************
And I heard from my buddy Voe who is fishing the desert, sounds funny to say that.
Just got home from fishing Lake Mojave and had a very tough day.  Roger managed to get 2 decent bass early and I only had one shot at a striper.  Around 15 lbs in 35 feet of water on a Strike King 6XD.
Hope Baffin is treating you well.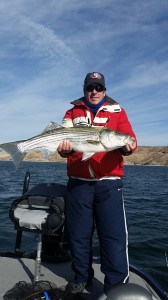 Thanks, Baffin did treat us well.  And nice striper.  The Strike King 6XD catches fish when you need to get way down there.  I do feel for you fishing those super clear desert lakes.  Those bodies of water, just like the highlands lakes of Arkansas, can be tough to fish.  There is a side benefit, other places seem easy after fishing deep super clear lakes.  So keep those reports coming and see you when you get back.
*******************
That catches things up for today as far as the blog goes.  Now it will be a concerted effort to get the things done that have to be done today so that I am free to start wailing on them again.  The weather looks perfect tomorrow for fishing as long as the rain is not to hard, but no matter what I will be on the water.  And this warming trend should have our fish biting both fresh and salt, spring is almost here.  And I know some of you are fishing so send me a report.  There may be a few changes coming to the blog, so keep stopping in and thanks for reading my stuff.
Good Luck and Tight Lines