Fish Catching Travel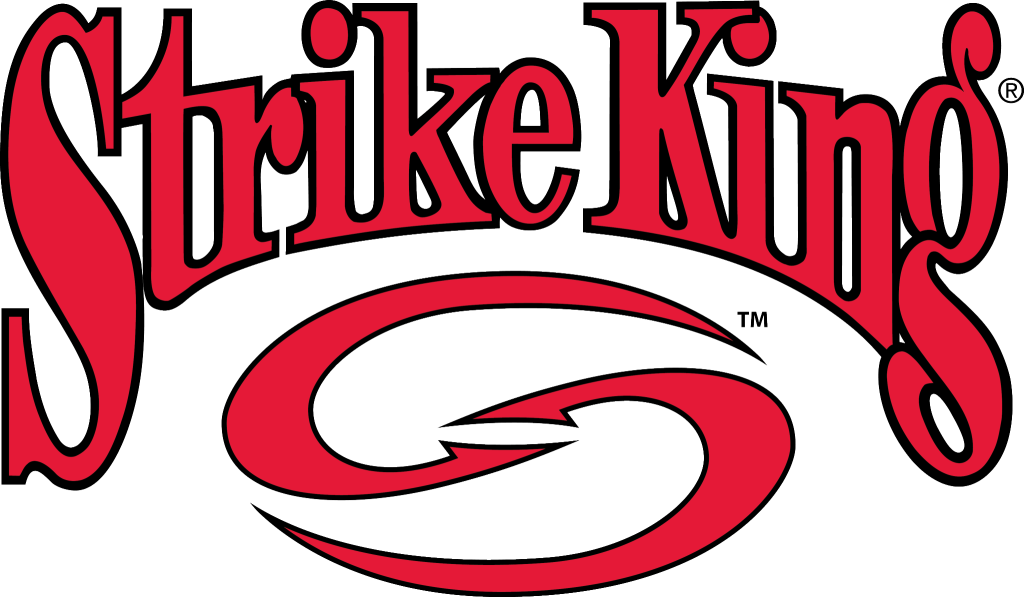 The Best Baits on the Planet!
Here we go for 2016.  We had hoped to be in the mountains of New Mexico today, but due to Goliath, one of the biggest storms of the decade, we are home.  After having a Christmas with the family in College Station, then a quick one day with the grandkids in Oklahoma City, we planned on being in New Mexico on Tuesday.  We were hoping to be 4 wheeling, maybe some snowmobiling, and maybe even a little adult entertainment with a few games of chance.
When we got to OKC Monday night it was already sleeting and lightly snowing, and by Tuesday morning it was glare ice and blowing over 40 mph, real nice.  We hoped to still be able to limp out of town but the Ruidoso area was completely snowed in with some drifts to 8 foot tall.  Roswell was completely snowed in.  So all the roads from the border of Texas were closed, and even a long stretch of I 40 was closed in both states.  We hung out another day but the roads were still closed in New Mexico so we re-scheduled the trip and came home.
It has been awhile since we were in real winter, and while it was interesting, a steady diet of it is not in my future plans.  On the other hand, the chance to 4 wheel the mountains out there with new snow sure sounded good, so we will be returning in a few weeks to try it again.  I hope to see an elk and a few mule deer on the next trip.  They are both cool animals.
*********************
Nothing Could Be Finer!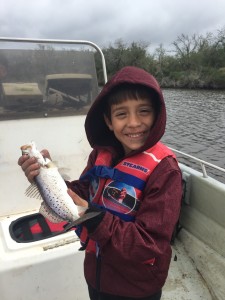 Korbin and his first trout.  Congratulations!
My buddy Jeffish and his son Korbin, the 2020 Bass Master Champion, did their first trip on the creek together the other day and it went ok.
Yep Korbin caught his first trout. And caught 5 total. I caught 5 and one red and two bass! Using an ultralight pole. Seemed to help feel em bite. Crow next door went and caught about the same. No real keepers.
I believe they were trolling, but no matter what you caught some fish and Korbin managed another first.  Oh to be young again and each and every first fish is a thing of beauty.  The boy not only has the want to, he is getting the hang of it and he will always have the life long love of fishing.  So congrats to both of you and hopefully we will get it done Sunday before he is back to school.
*********************
This year we already have a few trips planned, starting in a week or two.  What has become the annual trip to Baffin will happen shortly.  I will be watching for the perfect storm, warmer cloudy weather with little wind.  If the weather looks to remain stable for a couple of days we will head that way.  Time to put in 3 days effort trying to boat a real trout.
Next it will be 4 days of fishing in Arkansas sometime around the end of March.  Last time we went it was white bass, blacks, smallmouth, Kentucky's, crappie, walleye, and even a couple of carp.  We hit it just right on Bull Shoals and had some really good fishing.  Being the old stomping grounds we know the drill, and if we can combine that with 55 degree water temp, it will be another great trip.
And then not that long after it will be back to Canada for 2 weeks.  Last year we tried it at the end of summer, and got caught by a big front which toughened it some.  So this year it will be back to the end of May.  Not saying we can't get caught by the weather some, but it is spring time fishing then and we just can't fish for muskies intentionally.  This is a big boy fish until you puke trip.  10 -12 hours a day no matter the weather, hands torn to shreds, back aching, what is not to like and it makes me excited just thinking about getting back there.
There will be other trips interspersed with these, they just have not been thought up yet.  There may not be that big fishing trip this year as we have just started to make our Australia plans and do the research this week.  It looks like we will be going in April of 2017 and that trip will include at least 3 days fishing on the Great Barrier Reef and another day in New Zealand.  A trip like that takes extensive planning and saving, but will be the trip of a lifetime.
*********************
I am not making any particular New Year's resolutions, but I do have a few thoughts on what I hope happens around here this year.
1.  Catch a fish on a Alabama rig.  I have never really had any success throwing one but maybe this spring fishing in Arkansas it will happen.
2.  Catch a 30″ trout on purpose.  Easier said than done, but it sure is fun trying.
3.  Take a little time to work more on the business side of this operation.  It takes time and money to fish this hard and any help I can get is appreciated.
4.  Write a few more how to articles.  It might seem simple to me and others of you, but we all can learn something new.
5.  Get back to making videos.  The actual process of shooting them is no big deal, just put the camera on your head and push play.  The work is later getting it ready to go.
6.  Pay a little more attention to potential game and fish regulations and possible changes.  TPWD solicits comments on many potential changes and if you do not share your opinion you have no gripe if it does not go that way.
7.  Try not to get so hung up on things that work and try new stuff.  Folks have a tendency to try different baits when it is tough, but the best time to try new stuff is when they are biting.  You never know what you might learn and expanding your repertoire is always a good thing.  And my experience this year on Coleto proves what happens when you are caught in a rut and doing the same old thing that always works, except this fall with the changed conditions.
8.  Do a better job of keeping in touch with folks.  Should be simple enough.  I have met a lot of good folks through the blog and I do not want to forget the the very reason I am here.
9.  Continue to regularly encourage all of you to send reports, thoughts, complaints, and whatever else is on your mind.  Your participation makes this a much better site.
This list is filled with good intentions, but is also do-able with just a little thought and effort.  But most important this year is to enjoy the outdoors, make new friends (not that the old ones are not good ones), and catch fish.  What more could a guy want.
********************
I have had several comments that I needed to catch up on, and the first is from my buddy Bobby.
Happy new year my friend hope we can fish together in the coming year…
Same to you, and looking forward to fishing with you on Coleto again.
*******************
And it was good to hear from Dustin.
 I enjoy reading your Coleto reports, I am hoping to be on the water new years weekend so if you see a white red fin feel free to stop and say hello good luck and tight lines in 2016.
Thanks for reading the blog.  If I am out there this weekend will watch for you.  Let us know how it goes, looks like it might be a little wet.
*****************
And I really appreciate this comment from Ed.
I really enjoy all your "stuff". Especially the bay fishing, since I live in Marion and get to go to our place in Poc about 2 times a month.  It really helps me on what to throw and exploring new areas. Wishing joy and happiness to you and your family and all that read your stuff. Merry Christmas!!

Ed Soto
And your comment defines the reason I continue to do this even when I begin to get lazy.  When I hear from folks that some of the stuff I write really does help them catch fish it makes it worth it.  Sharing information helps all of us become better fisherman.   I had a great Christmas, thanks, and keep exploring that area, there are a ton of little places that hold fish all the time and it does not require having to run 20 miles.  Thanks again.
*****************
I got this from Billy who I actually will be fishing with sometime here in the near future.
Hit the water for a bit Christmas afternoon. Didn't catch a whole lot. Ended up with two reds(24″ and 22″) and a trout(19″). Lost two other decent trout. All caught on top waters. The ones that ended up getting hooked were knocking the fire out of it. All in all, had about 20 blow ups.
Sounds like a good trip for a short afternoon.  And I am all about the blow ups.  Topwater works year round, it is just a matter of finding out how they want it.  And I guess when we hit the water together you can put me on them!
********************
 Here is a comment from Jim that warmed my heart.
I wanted to let you know that I have followed your blog for well over a year and look forward with anticipation for every posting as I love reading about your travels, ramblings and especially the fishing reports. I am an avid fisherman that lives in Cypress. I love to bass fish as well as inshore saltwater fish. I would have to call Fayette my home lake but love fishing Coletto Creek when ever I can get down there. I have recently retired (Nov 30) and plan on fishing as much as possible. Maybe we can meet up sometime in the new year and shake hands. I wish you a happy new year and continued solid catches.

Jim
First, congratulations on the retirement.  I always heard about those guys who retire and then get bored and die, but that is not the case when you have the fishing disease.  Funny how when you finally retire there will still seem to never be enough time.  And liking to fish both fresh and salt is my idea of a good time.  You will find that being able to pick your days and places gives a whole new perspective on the fishing.  So enjoy your retirement, and fish every day like it is your last.  Next time you are headed down this way to Coleto drop me a comment, maybe we can meet at the lake.
*****************
As I sit here typing and watching football it is 47 degrees, there are small craft warnings with winds north at 20 mph, and it is lightly raining.  Normally after a week off  I would be fishing, but I am not quite that mad at them right now.  So college football is the plan for the next couple of days and it should break by then, I hope.
Next up will be totally weather dependent, with Baffin being at the top of the list.  As soon as it stabilizes with little wind I am gone.  In these parts, a trip to the Lavaca River before that pattern is over and of course the obligatory Coleto trip to see if I can get out of that rut I have been in.  So keep stopping in and thanks for reading my stuff.
Happy New Year to you and yours, and may you all have a great year!
Good Luck and Tight Lines