Fish Catching Travel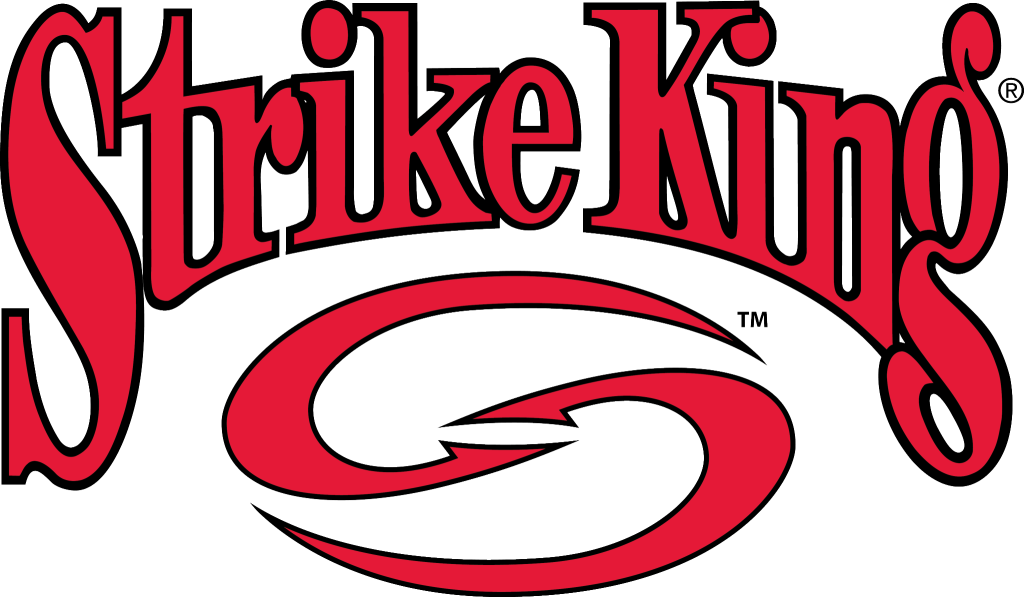 Do not overlook the white Swimming Jig this time of year!
I need a break from Coleto.  After fishing it really heavy the last 4 years a case of burn out has set in.   It is probably caused by a number of things, which right now really means tough fishing.  And that has one root cause, me.  For some reason it has become tough to figure out, which is my fault.  Basically if you are not catching fish you are not doing something right.  That said, there are just some times tougher than others, and that is a perfect description of the fishing right now.
After whacking the trout  yesterday it was off to the lake with Voe.  The ride was cold heading up lake so we made the whole run and got that out of the way.  We alternated between plastics and Voe threw the buzzbait some until he caught his first one on a senko style plastic Texas rigged.
Voe put the first nice one in the boat.
It was probably an hour or so before he boated his first one.  I meanwhile was not having any luck.  Finally one tried to run away with it next to a tree and with my superior skill managed to mess it up and miss him.  Voe finally caught another one like the one above, again on the 5″ senko.  We fished the channel side, the flat side, brush, logs, rocks,  and just could not get it going.  The water was pretty off-color up lake, unfortunately I had the skiff, so no water temp.  I heard another boat talking and they said it was in the 50's up lake.
We moved down just a hair and on the way there is a small flat point with bushes sticking way out on a flat so we stopped and fished it,  On my 3rd cast one thumped that all white Strike King Swimming Jig and the tussle was one.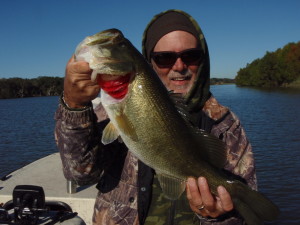 This girl went 5'4″, to bad that was the last of it.
Voe has a scale so we weighed her and she was 5'4″.  She came out of 2 foot of water, and the boat was siting in 4.  Of course it was the last fish I boated today.  We fished several of my favorite places, and a couple I have not fished in a while, and besides losing one on a spinnerbait and missing one on a lizard, it was zip.  After Voe catching his 2 I don't think he had another bite.  So what is the problem?
First, if we were tourney fishing there would not be a problem.  The 3 we landed were good fish, and only having to boat 2 more we would have stayed up lake and ground it out.  But we weren't.  If I had to guess there are 3 reasons fishing is so poor right now.  One, no grass, which is a given.  Second, that rain last week when it was cool really slowed it down even further.  And last, I think the continued fluctuation combined with the temp and time of year have put them somewhere, to bad I do not know where that is.  But I will figure it out at some point, or they will just start their pre-spawn move and all will be right with the world.
We called it a day about 2:30 after only boating 3.  Though we did not do all that well it is always nice to fish with Voe.  The lake fishing has just left me somewhat befuddled and not knowing whether to fish it every day until I figure it out, or spend more time at the Gulf.  I guess the Gulf will win out for now.  As I type this I am waiting to hear from the Austin boys as to how their day went and what time I should meet them in the morning.  It will be good to see some of the guys I have not seen this year.  So keep stopping in and thanks for reading my stuff.
Good Luck and Tight Lines