Fish Catching Travel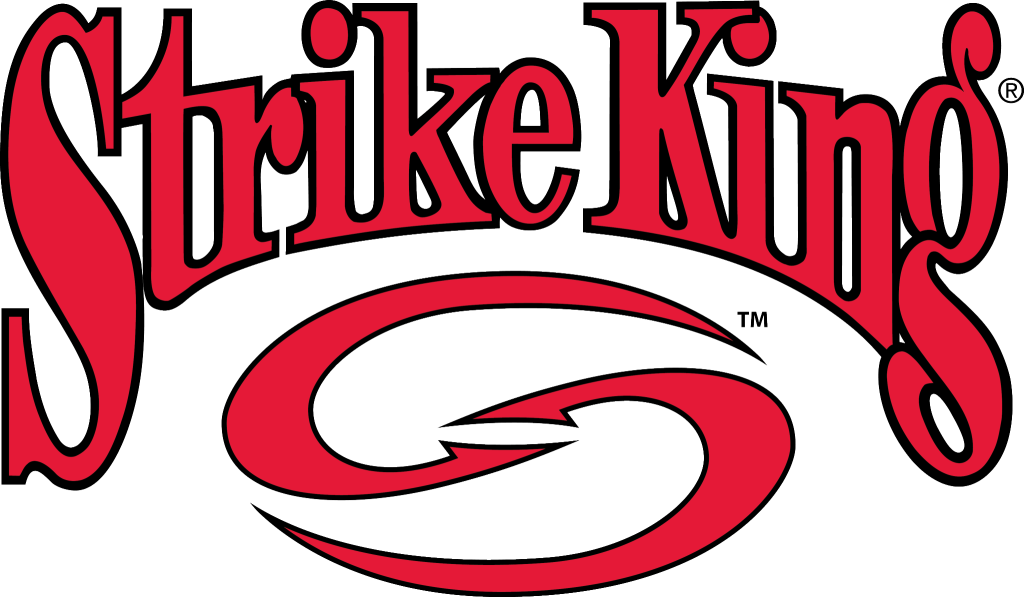 The best baits on the planet!
Hope everyone's holiday weekend went ok.  We finished ours off by hitting IKEA and Bass Pro in Round Rock on Sunday.  It surprised me how many folks were still shopping.  Wine glasses at IKEA and replacement sunglasses from Bass Pro were on the shopping list.  It was my first trip to that Bass Pro, and it was just like all of them.  They are both rapidly turning into department stores that sell hunting and fishing stuff.  I did hear they might be buying Cabela's but how that would really matter or change things we will have to wait and see.
So yesterday after a leisurely breakfast I headed to Coleto.  There was nobody at the ramp and it was drizzling lightly.  It looks to me like the lake is up a little, and the water color was murky at best.  With rain in the forecast I fished around the lower end.  And it begged the following questions:  How long do you fish without a bite before you quit?  How many different types of lures  should you throw without a bite before it is ok to quit?  I have an answer to both of them, 4 is about right.
Before I mislead you I did have one bite, it was a nice blue cat on a plastic but he came off when I tried to flip him in the boat.  Other than that, not a bite, zero, zip, nada.  I fished a spinnerbait, topwater minnow, crankbait, Swim Jig, and plastics and caught exactly nothing.  Coves, main lake points, channel edges, flats, that about covers it.  It was one of the few times where I really felt like the bass on Coleto were just not having it, and I mean anything.  Finally about 1:30 I could not stand it any more so it was off to the house.
It will be interesting to hear from Bobby.  I believe that was your truck parked next to mine at the ramp.  So how did it go?  Surely you must have done at least a little better than I did.  Drop us a line.
***********************
Evan got a moment to comment and sent a few pictures along with it.
Well sir, time for me to comment. I've been busy with the holidays, new house, hunting season (of course), and a new baby who should be here before St. Nick.  Speaking of baby, she'll be my 3rd little girl.  I'm blessed for sure.  Going to reward myself with more guns and ammo.  God save the boys because I won't be.  Ha! My biggest fan (and critic) is glad to be prego during hunting season.  It has really prevented me from going out.  I've only been on one hunt this year to be honest.  Its sad really.  Almost depressing so I try not to think about it.  I'll just keep salivating over your fishing reports and those beautiful people that send you those duck hunting reports from the coast.  My goodness I need a good duck hunt. Your posts from the last couple of weeks really hit the nail on the head.  Its hard for someone like me to love football right now.  The only thing good about the Cowboys is Romo is out.  He's about a good a QB as the Aggies have.  Which Aggie QB I'm talking about? Whichever one they decide to play this quarter.  Ugh. Aggie football.  Its like we're back to the 'ol Slocum Big 12 days.  Bad QB, bad coach, bad football.  Its quite depressing.  So glad for other awesome SEC teams.  Including those nasty pigs.    Go Hogs! Should be going on a Texas meat hunt in a week or so (deer).  I told BabyGirl#3 to hold off until after I get back from that trip.  I need it.  You're my hero.  When I grow up and get to wake up every morning and go fishing/hunting – well….  I'll just keep reading for now and work hard to get there.  Thanks for sharing.  Keep the reports coming.

*Attached pics from my weekend goose hunt out of Garwood, TX*  If I'm allowed to advertise: Mike Lanier @ Red Bluff Prairie Hunting Club has a phenomenal setup. We worked hard for these geese but when you limit out – it pays off.  9 man limit both days on Specklebelly, with some snows/ross' and ducks mixed in.         http://redbluffprairie.com/
Not only are you allowed to blow their horn, I looked at their website and they have a first class operation.  So if you hunt feathered things click on the link and look at what they have to offer.  From the looks of their site, and your pictures, the shooting is always good with them.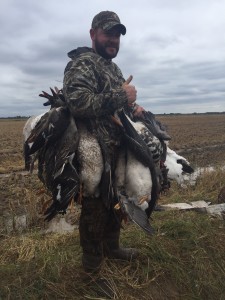 Nobody minds totting that load.
I appreciate you hanging with me and your comments.  Good luck on the meat hunt.  Hope you get home just in time for BabyGirl#3.
*******************
I also heard from Hal.  He was down in POC last week and wondered if I could help him point the way to a few fish, and it looks like it went ok.
Well, I'm back at this desk and computer plugging away at it again wishing I was on the bay fishing. I just wanted to get back with you and say thanks so much for the info.

We fished the flat around Army Hole as you recommended and had a lot of fun. My brother-in-law and nephews waded around the flat using live shrimp and Spanish sardines. They limited out on reds on Friday. We drifted all over the flat with shrimp under a popping cork and picked a mixed bag of reds, trout and flounder.

My brother in law and nephews did wade around dewberry and caught a bunch of black drum. We never made it to South Pass or the opening to Shoalwater.

It was a great time thanks to your willingness to share info and I really appreciate it. It's just not common that anyone does that anymore. My wife, daughter, sister and nephews had a hoot because of it.
Take care and thanks again!
My pleasure and I really am glad the kids could get in on the action.  As Tmart and the Austin boys proved a couple of weeks ago drifting with a popping cork and shrimp will fill the color.  I am just waiting for the weather to settle down just a little then it will be back to the Gulf.  Thanks for the follow up.
********************
And last from my old buddy Faye.  I hadn't heard from her I in a while and looks like things are fine for her and husband Steve.
Nov 30 at 11:01 AM

Good morning,

Steve and I got to celebrate Thanksgiving in POC again this year.  We fished Wed-Thu -Fri.  For once we were between cool fronts.  WooHoo!  We had to wear our rain gear one day but that's fishing.

In looking back to last year, we had great luck catching redfish on a falling tide in Big Bayou.  This year it was drifting Pringle with a drift sock, anchored at a drain in the Army Hole, and the bridge cut channel to Pringle.  We didn't get out real early each morning.  It really didn't matter if the tide was falling or incoming.  Live/dead shrimp on popping corks were on fire!!  We fished until we ran out of bait each day and left them biting.

We caught 50-60 specs/reds each day!!

For keepers we had 9 trout and 1 red on day one.  Day two was 7 trout.  Day three we had two but put them back to grow.

As always, I can't thank my husband enough for all he does to get me fishing!!  I can't help him like I used to and he just smiles and works his ass off.

Thanks for your hard work to keep us all up to date on all the different fishing details.

Faye and Steve
Now that is what I am talking about.  Sounds like you dialed them in pretty good.  It really is consistent with the fishing we have had the last couple of months.  So keep those cards and letters coming, we love hearing about your trips.
*****************
That catches us up for a little bit.  The weather today, Tuesday, is similar to yesterday, around 50 degrees with intermittent rain/mist.  It is that cold wet weather that cools your bones.  But there is a turn coming, and with it me back on the water.  Time to get the insulated waders out and get ready for some cold weather wading.  Just have to figure out a time to head down to Baffin for a couple of days.  And I really appreciate all your comments and pictures, actually makes my job easier and we all learn something from them.  Keep stopping in and thanks for reading my stuff.
Good Luck and Tight Lines