Fish Catching Travel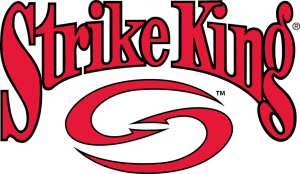 Buy more baits, you can never have enough!
*******************
Happy Birthday to my daughter Carrie!  You could not make me any prouder!
********************
Remember I told you those Austin Boys don't need any help catching fish?  They knocked the crap out of them today!
I  was lucky enough to fish with the Austin Boys the first couple of days of their 3 day POC trip and we caught them good Friday, then they finished out their trip on Saturday.  I was anticipating hearing how they did and boy did they get it right.  Guess I should have got my candy ass out of bed Saturday.
Todd with the ones that would not fit in the cooler and had to stay on the stringer in the live well.
Why would those not fit in the cooler?  Because of this –
  A beautiful sight until they don't clean themselves.  That is some serious weight.
Todd was kind enough to let us know that they all basically came drifting Pringle on shrimp.  As I told you last time, he is really getting into using fresh dead shrimp.  He tears them in half and puts them below a weighted popping cork and throws that thing a mile, and boy does it work.
2 really big mullet that came out of the belly of a 24″ speck.
If you notice, those mullet are just about the size of a topwater or a corky style bait.  There are always several ways to catch them, and the boys sure figured it out today.  He did give me a little crap because his text said they had the music blasting, which I just think messes up my delicate Feng Shui.   Congratulations boys, that is one heck of a stinger.  And I will be looking forward to seeing you all at Fishmass 15′.
Our fishing has almost been to good to be true the last 2 months, and it is getting better if that is possible.  The back lakes, smaller bays, creeks, and rivers are all heating up.  This is one of the better stretches of fishing since I have been in Texas, and I can not wait to get back out there.  The Shoedog will be here tomorrow and it looks like it will be one of those 3 days things, as we may even stay down in POC so we don't have to drive back and forth.
*******************
The duck hunting report seems to be spotty at best.  As we were fishing the other day a guide boat came out of one of the back lakes and I asked him how it went.  He said "just some Red Heads".  My response to that is they are ducks aren't they.  I do know I am not hearing quite the volume of shooting early, but this front coming today may change that.
I finally got a few pics from my buddy Chris who is a die hard duck hunter.
A few birds, his lovely wife, and Link, the important part of the operations.
They seem to be killing them right along at their lease.
Chris likes to duck hunt like I like to bass fish, and once the season starts he hits them as hard as he can.  When he sent me  these pictures he sent along this comment……
Been off/on.  Strange start to the season with both the warm weather and lack of agriculture.
Looks to me like you guys are doing just fine.  Those of you hunting the bay there is no better time for a Cast and Blast, though it is usually a Blast then Cast, but I guess it sounds better the other way.  Thanks for the pics and send some anytime.
********************
 I got this report from Johnny who is a Coleto regular.
Congratulations on your catch in Port O'Connor for POC.

A buddy and I were at Coleto Creek today.  Caught nothing on moving baits.  Changed to plastics on hardwoods and had better luck.  Caught about 10.  Of course we released them with the understanding that they are to bite our lines next time. They promised they would!

Keep on writing.
From your report the lake has not changed any since I fished it last time.  At least you boated a few.  Back to the old saying – "A bad day of fishing is better than a good day at work."  The lake will straighten up at some point this winter.  Thanks for the report and we love hearing from you.
*********************
And I wanted to share this comment I got from Jim in Austin.
After mentioning to the hubby of my daughters coach that I had an interest in Golf he said "Well sometime you can go with me and we will drop a ball in the fairway and you can play from there"  I did a really good job and he said you have a natural swing and this and that you should get started.  Well I checked into it and discovered that I for sure could not afford to play golf.  As I am a migrant to the state from the Bayou's of Louisiana I looked back at fishing.  Now this story stimulated by your loss of a buzz bait you had just tied on the line.  You see where this story is going?  I have well over 1K into my fishing endeavor and still purchasing or maintaining.  I am NOT looking into golf but I do have the cart if that counts.
Fishin' is way mo' better than golf, but I am not sure it is any less expensive!  We just keep spending that money and it never seems to end.  To bad that cart doesn't float, you could get a cool wrap, with matching shirt and hat, and then put a trolling motor on it and be a real pro.   Thanks for your comment and I feel your pain.
NOTE
Just got this comment from Jim and now his comment makes a whole lot more sense!
Mr Redfishlaw, I read the note I sent to you concerning the money spent for fishing compared to Golf and noticed a minor error.  That is 100K I have spent on fishing not 1K, I should have audited prior to clicking the Post Comment key
Thanks and be safe out there.
Now I really feel your pain, and that is a little more like it!
*********************
I have to run to Austin to get a little car maintenance, and maybe a drive by to Cabela's today, then some serious fishing is on the way.  The little cold front that is coming today will only help matters, and I am so looking forward to working on that windy topwater pattern.  It feels like Larry Dahlberg's show, The Hunt for Big Fish.  The goal is to finally break 30″ as I have been stuck at 29″ 3 or 4 times.  Why that extra inch matters so much I do not know, but it does.
Please keep those comments and pictures coming.  Not only do we all enjoy seeing and hearing what you have to say, we learn something from each if them.  So keep stopping in and thanks for reading my stuff.
Good Luck and Tight Lines