Fish Catching Travel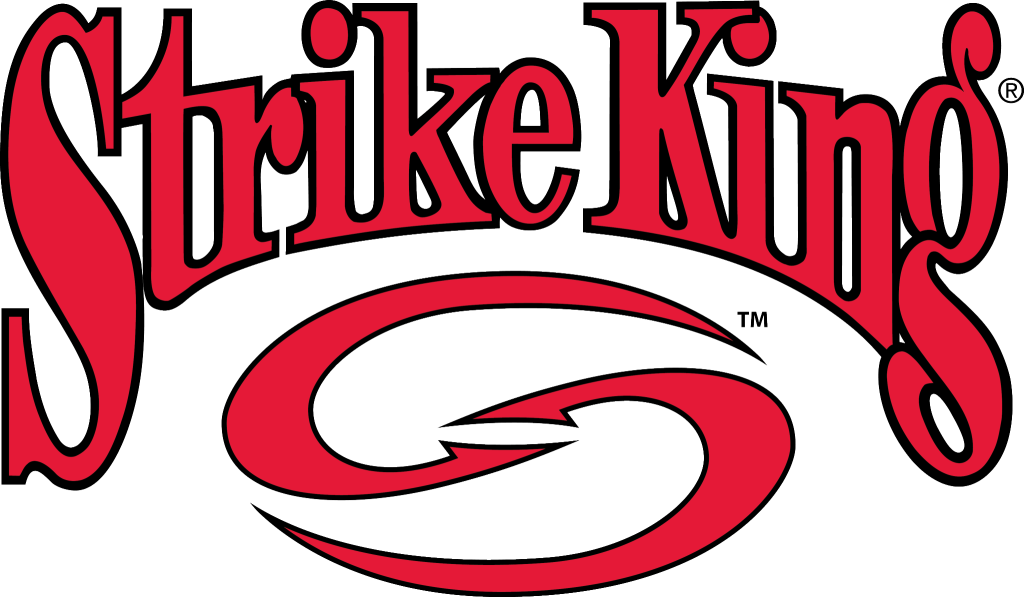 Put your little mouse over the Strike King logo and check out the 2016 catalog!
The only words that come to mind are it is like taking candy from a baby.  That is the best way I can describe the bay fishing right now.  The last month's Gulf fishing has been the best of the year for me, and today was no different.
I was really intrigued by what effect the rain would have on the bay.  In the grander scheme of things it was not that much rain, and with no real rivers going in to the POC area, I suspected it you not have affected the fishing much, and that turned out to be true.  While water conditions were fine today, if you fish near a river or a couple of creeks it may be different for you.  So think about where you are heading before you go.
The tide was on the way out on arriving at the ramp at Froggie's, and it was surprising how low it was compared to the last couple of weeks.  It looked no more off-color than usual, and to top it off the wind was not blowing to speak of.  Though the wading stuff was with me it was Big Bayou first, hopefully to catch a couple for the pan.
20″ of delicious.
The fish were on one of the deeper  banks in the Bayou, and the tide was really ripping out.  Still throwing the super light jig head and the paddle tails, they would eat it on the second hop.  It was matter of making the cast so the bait drifted with the tide after the hop, and it was the only way you could feel them.  Before I started the engine I had boated an easy limit, and even put a couple in the box for supper.
This guy was a fattie and it was his lucky day.
The tide was supposed to be low at 11:30, and while it was a little later than that it was the first real low tide I have seen or fished in the last month.  The water stayed clear, so instead of doing some wading I stayed in the boat and just kept fishing the plastics.  I am ok with a 10 minute run, a gallon of gas, and catching them right along.
A few bonus fish ate the plastic today but only 2 small reds.  A 3″ plastic wit ha chartreuse tail has been very consistent.
Once the tide stopped running and it was low, the fish really slacked off.  As usual, moving water was the ticket.  And instead of my usual cut or drain fishing, they were on a long bank, and once the first one hooked up it was game on until low tide.
There is one more picture of this guy coming.
Oh no, to bad for him.
There were a couple of break offs today, my fault.  Hard to lift a 20″ trout in the boat on 8lb test.  And you can set the hook to hard, better to reel them on, then a snap hookset.  A couple just came off, one felt like a big flounder, another like a black drum.  While the Redfish Magic and the topwater have both had their day, the most consistent bait the last month has been the 3 or 4″ plastic paddle tail on the lightest jig head I can find.  It is not always easy to fish with wind, but it catches bigger fish and they tend to eat it.  Nothing like the thump of a nice trout.
There was one cool experience, I had a pretty good shark come after the Redfish Magic and turn off of it right as he chased it down.  Not sure what he did not like, but it was probably for the best, hate losing a Redfish Magic.  And speaking of the spinnerbait, and the topwater, not a hit today, nothing.  Both of them got a good work out, but neither produced.  It was probably a little late in the tide when I started fishing the spinnerbait.
To make the day even better I saw a really big buck on the way to POC.  And then 10 minutes later there were about 6 – 8 gobblers with long beards walking along a field.  Finally, an Osprey with a mullet so big he could hardly fly off, but he was not letting go.  There is so much to see in the outdoors if you look, and today was one of those days.
So if you have been thinking about fishing the POC area, there is still time, fishing is great.  Talking to a couple of guys who have been some, the fishing is consistent where ever you fish, it is just keeping a bait in the water.  Probably the only thing that could have been done better was get there before 10:30, they were biting as I made my first cast.
**********************
Here are a couple of comments I wanted to share with you.
Good afternoon!
I read your post often and must say they are very informing.  I fish Coleto a couple times a year and its been pretty hard for someone who doesn't get there often.  Question: When you talk about up the lake and down the lake, is up the lake out of the launch and back to the left to the power plant.  Down the lake is toward the bridge and to the left in the river…is that right?  You probably haven't been asked this and might be kinda silly but here I am asking.  Thanks….Fred
There is no such thing as a silly question, and this one reminds me that folks might not quite understand the way I refer to Coleto.  The way I refer to Coleto is if you head up the big arm and under the bridge and then in the river, that is up lake.  I do not usually refer to the other arm near the plant to be uplake, but it also is.  For me down lake is anything from either warm water outflows to the dam and park.  The water is a lot clearer down lake and the bass are a little bigger.  The lake has definitely been tougher from late spring on this year.  With the flood and the water never clearing we just did not get our grass this year.  If nothing more it keeps those fish up and accessible.  Hopefully things will get easier this next year.  Thanks for reading and keep in touch.
************************
I always like hearing from Evan, heck he should write some of this stuff.
Wow. Where to begin.  I feel like your posts here lately have been better than in the past.  Definitely bringing your A-game to the show!  Must be all that good  Razorback football.  They are looking better than the Aggies.  (Tough for me to say.)  Ya'll should have an easy win this week, but then there are some tough games ahead.  At one time the Aggies would give up in the 4th quarter.  Now we just give up halfway thru the season.  We should have some spirit-building wins ahead of us…. just in time for the last game when we get embarrassed by LSU.  I'm not a fair weather Aggie fan…  Just realistic.  You really hit the nail on the head with them the last couple posts.  Who uses 2+ QBs in a game?  Really?! Classic dumb Aggie football.  Gig'Em anyway.  Haha.

Another wow – your fishing.  You've been straight up giving 'em hell.  Nicely done.  I'd like to say I'm going to make it to the coast, but with duck season opening up Saturday… highly unlikely.  Dr. Jekyll is me when I fish.  Mr. Hyde is going to be in town for a while.  #QuackQuackBoom

Thanks for that list of tips.  Although I do not own a bass boat anymore, its a good reminder to always remember the basics.  Its amazing what we forget when we get caught up in the excitement of chasing Big Bertha.  Those are all really good things to remember.  Especially the tips about voting to protect our rights.  #BurnTheBirkenstocks  And please take someone fishing!  Or hunting!  I credit all my outdoor obsessions to my grandfather.  Had he not shared his love of the outdoors I don't know what I would do with my time.  Something unproductive I'm sure!  Thanks Pa!  (RIP)

Can't wait to hear how you do when you get back on the water.  The rain sure was nice.  Wish we got it more frequently though.  Still nice to have it when we do.

Tight Lines and Full Stringers!

-Evan
I actually hunt ducks maybe 2 days a fall, maybe 3, but just am not that great a shot.  And sometimes that getting up in the middle of the night is kinda tough too.  It sure sounds like Pa was a good guy.  Memories is the heart of hunting and fishing.  We love the bite, the puff of feathers, but it is always so much better later in the tellin'.  Feel free to keep us informed on the duck hunting, and maybe send a few pics.  Ducks are one beautiful creature.  Thanks for the kind words.
*********************
Jeff was headed to Coleto for the club tourney but the weather fixed that.
Doug,

Well we were just south of Halletsville Friday when they cancelled our tourney. I believe it was the right decision considering the weather Saturday and Sunday.

Not a total loss though, with the boat hooked up we stopped at Fayette on the way home. Fished from 2-7 and that turned into a nice little trip, 12 and a cat all on shad type crankbaits around the rocks and dike by the intake. My wife managed 3 and they were her first crankbait fish, she is hooked now lol. A little good news is that there appears to be grass coming back as well. Pulled some green hydrilla up with that crankbait on occassion.

Jeff
Nice job turning around what could have been a long drive for nothing into a fishing trip.  Your catching them on shad crankbaits reminds me of the first 4 or 5 times I fished it we used Rapala Shad Raps in the shallow runner and we smoked them.  Then we got on the jerkbait over the grass.  That deeper grass is key to most days on Fayette, and it usually has a lot less grass on it than Coleto so you can fish the jerkbait.  And as far as this weekend, it did get a little ugly down here and you did not miss anything, lots of rain Saturday and then 30mph+ wind on Sunday.  And congrats to your wife, you will have her on the trolling motor soon.  Appreciate the report.
**********************
That catches things up for today.  If it sounds like I am gushing over the fishing, I am.  it is so consistent right now and I don't know if I am imagining it, but the fish are just a little bigger on average.  Hard to tell if it is the lighter jig head, or the effects of just one year of the reduced limits.  Whatever it is I am looking forward to cold weather and some big trout.  Tomorrow who knows.  I think it may be the lake and then back to the Gulf.  And  thanks to the comments, keep them coming.  We all love what you have to say, plus I get tired of listening to myself.  So keep stopping in and thanks for reading my stuff.
Good Luck and Tight Lines