Fish Catching Travel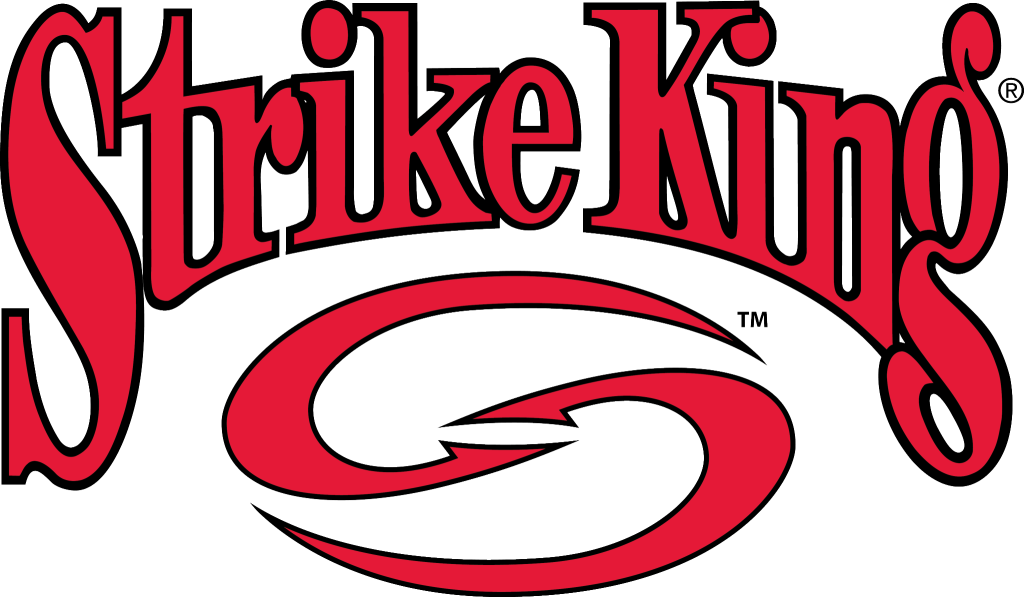 They are that Redfish Magic up today!
Sometimes I wonder if folks think I might be BSing you all when I talk about how many fish I catch.  The last 2 times I have fished the Gulf I have limited on both reds and trout.  My selfies often do not do the day justice and give you a true picture of how my day went.  Today the Shoedog was in town so we decided to keep fish, and it was an epic day.  And I wanted to show you just how good it is right now.  Take some time off, kiss the wife and say goodbye to the kids, if you can make it down here the bite is on.  And not only for me, check out the comment after I tell you about today.
The tide was perfect, up in the morning with an afternoon fall.  So we started in Army Cut with a full tide throwing topwater and plastic, and in the first couple of hours we put an easy 30 in boat.
The Shoedgog with one of the 5 keepers we left Army Cut with.
From there I said it is time to throw that Redfish Magic and get out limit of reds.  Not only were they eating it up, the trout were on the same banks that had grass.  We caught them on Redfish Magic, plastic, and even a couple on topwater.  But the Redfish Magic was the ticket, and I mean they were eating it.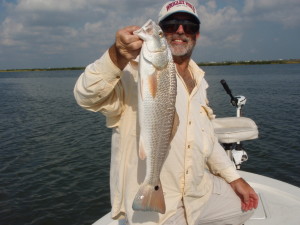 They were knocking the crap out of it.
We just kept fishing and they kept eating.  In fact everything was on the chew.  The mullet run is on big time, and it has the fish eating.  We passed on some really big schools of big ass Jacks, to much work when the real fish are biting.
Now that is a Blue Crab.
We caught more trout today on Redfish Magic today than we ever have.  It was crazy.  In one stretch the Shoedog lost 2 real hooters, then had a huge red bam boozle him and ending up breaking 30lb. braid when he got in the grass.   He was a giant and there was no stopping him.  And then I caught something out of one of the docks in Big Bayou that I have not caught in Texas, and he slammed it.
Tripletail are one cool fish.  My first in Texas.
With every thing eating the Redfish Magic we fished plastics very little, and still caught an easy limit of good trout.  I would hate to guess how many trout we could have caught if we had stayed with plastics.  But you know us, spinnerbait, spinnerbait, and more spinnerbait.  One of the best bites in fishing is the thump of a redfish on the spinnerbait.
We even had a flounder get in on the act.
The fish were on the edge of the grass and as the water moved they just kept biting.  This last week, and the 3 trips I have had, have been great.  Fish some reds, catch them, fish some trout, catch them.  It is as good as I have seen it this year, period.
Heck it looks like Shoedog caught them all, but it was about even for the day.  If you could cast you could catch them.
I almost don't know what else to say about it.  It is just plain hot, and not only did they bite all day, but we left them biting at 3:30 because we could not put another fish in the cooler.
One of those black drum that will not hit a lure.
I still can not help ragging on that guide at POC who told us you can not catch black drum on lures.  It really is a comment on his experience.  We catch them all the time.  And they are good to eat but just almost to much trouble to clean, so it was this one's lucky day.
To give you an idea, this one got put back, it was an awesome day.
Sorry this one and the next one are fuzzy, but I wanted you to see them.  We caught several trout this big today.  Looks like we got some trout slime on the cameras lens, but heck we ended up sliming the whole boat.
A really good limit of both reds and trout.  It is just as good as I have been telling you this last week.
 I will get the camera lens cleaned so this won't happen next time.  I am disappointed we did not take any more pictures of the good trout we caught today.  We had some real hooters.  None quite as big as the moose last week, but all I can say is I will take a limit like this any day.  It was so slow for us early this summer, but it is making up for it now.  Today was one of the more consistent days for just catching fish we have had in while.  I really think right now you could start on the Barroom shoreline and not pick up the trolling motor all day, just ride with the wind and tide and put them in the boat.
**********************
And it is not just me.  Here is a comment I got from Steve, one of my regular readers.
Hello Doug
My girlfriend and I had one of the best trips ever last weekend at POC. We caught fish at all of your favorite places. Saturday was fish after fish. We had our limit on reds early then move on to trout, caught a lot but only managed 8 keepers. I had a first for me. While reeling a trout in Big Bayou, he was fighting like a trout does, when out of nowhere the drag screams for ½ a second then nothing. I reeled in only a trout head. Pretty COOL. On Sunday at daylight I have never seen the like of bait fish and skipjack, I mean schools as large as city lots. I know game fish were there but the skipjack were just too many. What do you do when this happens? There was something very very large in the school also. I toss my 1/16th oz. jig with the Down South and found out what it was. One hour later and over a mile kayak ride, it was a 30 something pound jack. I found out real fight was on when I grabbed him by tail and hauled him into my kayak. Hand to hand combat.
We did get some red fishing in that morning as well. Boy did we find them all in one place. My girlfriend landed 2 really nice fish off of one dock, so figured I would try the same dock too. Well that was a good decision on my part. We ended up catching 7 red fish on one dock. The biggest was 29 inches and two 27 inches, all the rest were over 21 inches.
Thanks for all you do for FISHING
Steve
Waco
This is the very reason I keep doing this.  I do not get the don't tell folks about this place or that as I used to, but it warms my heart to know I might just have helped someone catch fish.  Fishing is about sharing our trips, nothing better than a good story, no matter who tells it.  We had a couple of runs of skip jacks today, and there is just nothing you can do but hope they jump off before they make it to the boat.  I have found as soon as you know it is one when they jump drop the rod and give them lots of slack and hopefully they jump off.  And your jack experience is exactly why today we did not throw at them, they are always fun, the first time.  And we did see some big schools of big ones.  And your shark bite is one of the cool things that happens, I love it.  It is a dog eat dog world in the salt, and every moment may be your last.  So a big thanks for the report, it just confirms what we are finding, The Bite Is On!  Keep in touch.
**********************
So that is enough gushing about the fishing for today.  But I just can't help it.  As a side note I got an email from the Strike King rep and the new Swinging Swimming Jig is starting to be available in the stores.  His report is they love it, and rarely throw the hook.  How they could improve on a great bait is a testament to the company.  Their baits work, end of story.
Now the bad news.  I am going to miss some of the best fishing of the year on the Gulf.  I am going to have to suffer through Rome, Tuscany, great wine, awesome food, topless chicks at the beach, oh the horror of it all.  But somehow I will muddle through.  So you will be getting posts, but it may not be the usual stuff.  I will be on the coast there for a few days and will hit the harbor and see if there are fishing boats.  I find the fishermen in other countries to be so cool, lots of it is still done the old ways.
So help a buddy out.  Send your reports, and if you want to send some pics drop a comment and I will answer via email and let you know how to get them to me.  The fishing is in full swing so get out there and put the hurt on them.  And last but not least, I can not tell you how much I appreciate all of you who read this drivel.  Over a 150,000 visits to the site and my videos have been seen by over 100,00 folks on utube, I just can not believe it.  Thanks, I mean it.  So keep stopping in and thanks for reading my stuff.
Good Luck and Tight Lines