Fish Catching Travel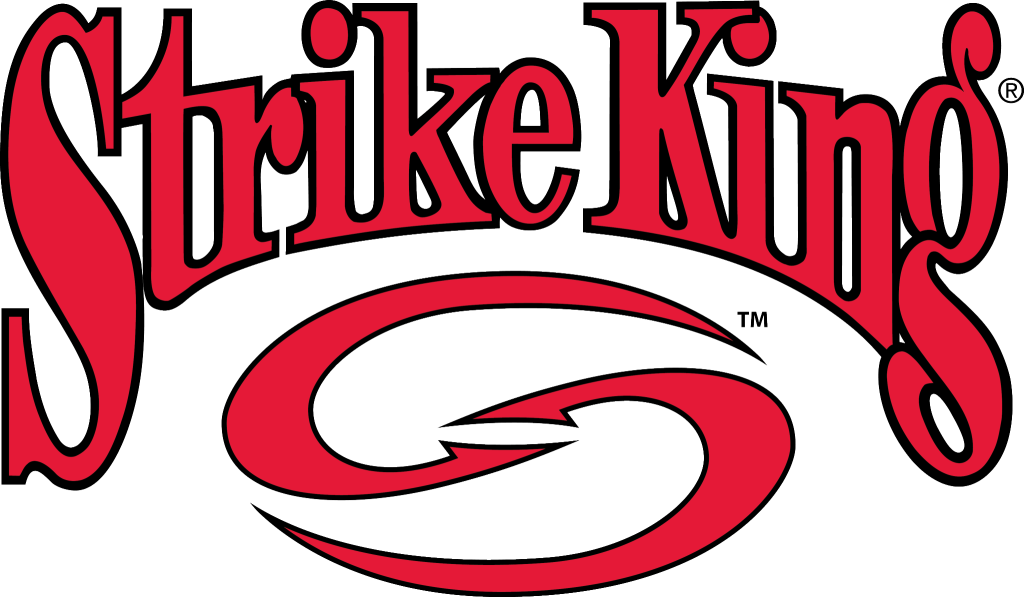 Baits for all your fishing needs
What says more about our trip than today's fishing.  Being the final day we hit it early with an early quit to pack up, load the truck, and put on the boat cover.  So in the morning we will be out of here by 5:30 for the long haul to our brother's house in Arkansas.  That will give us a fairly short, 9 or 10 hour drive, back to Texas.  You know, just knock of a quick 1700 miles towing a boat.  No big whoop.
As to today's fishing.  The muskies were on the move.  In fact we had a fish make a pass at it on the first bank.  Unfortunately that is the way it went all day.  We had them follow and not take a figure 8, we had them hit it but not get it, we had them nipping at the skirt and not eating, in fact anything that could keep us from catching one happened.  Before we quit at 3:30 we had 8 or 10 do something, anything but eat it.
Why?  Not sure.  Maybe to fast, to slow, wrong color, wrong size, I am just not sure of the answer.  But what ever it was Paul phrased it in only the warm and fuzzy eloquent way he does, it was just a &*%# up.  I have seen a lot of muskies here in the past but this was by far the most we had a shot at in one day.  Usually here if you see or get that many follows you will put a fish or two in the boat.  It was as exciting as it was frustrating.
That was a fitting finish to this trip.  We started off with a bang, then got that cold front which knocked them in the head for a week.  The fishing picked up everyday and then the last couple of days on Lake of the Woods were great.  When you can catch fish all day it is a success.  For a buzzbait lover like me pike smashing that thing is a thing of beauty, not to mention some bit smallmouth.  And when the boys went to the trophy smallmouth lake they caught 200, and folks that is not an exaggeration.  There is so much to do here.  If you are willing to work at it, including some portages into the lakes connecting with Crow Lake, you can have some fantastic fishing.  And this trip we put in at 3 different ramps on LOW, one of the areas we had not fished before.  LOW is huge, and each area of the lake is different.  And this trip like so many others over the years reinforce my rule, go as long and as much as you can swing, the weather  can be your friend or your worst enemy.
For me personally the lack of success on muskies is not a failure, it is motivation.  It really is a learning experience.  For some of the guys it was just to much effort.  I can see how some folks get obsessed with it.  The fishing just motivated me more to learn and grow.  They are a wonderful creature, curious, big, and when they want to be ferocious.  When you reel a bait in and here comes this big predator it is the stuff my dreams are made of.  They bit on the big front right before it got here, and then something happened that is counter intuitive.  The warmer and sunnier it got, the more active they got.  Hot and sunny, with water as clear as bottled water, and they werw active in the middle of the day.  Compared to bass it was exactly the opposite of what I would expect.  Lots to learn about these magnificent fish and I am all about it.
Muskie Bay Resort, what can I say about them.  They go above and beyond to help out.  Marking maps, giving out info, helping with tackle, and anything else they can do.  Paul and Chris are great folks, their son Jake and his wife Ashley are a hoot.  And I am not kidding, Paul makes one of the best pizzas on the face of the earth.  The cabins are awesome and sitting on the porch with a nice breeze and looking out at the lake is calming and restful.  If you ever wanted to just do the short thing, fly in to International Falls MN and take a quick 3 day guided muskie trip, or go over to LOW and catch walleyes, the price is well within reason.  Just give them a holler and they will work it out.
That about covers it.  As we speak it is raining like a mother and the lights are flickering, this is the woods.  Now it is back to real life.  It will be interesting to see how things are shaping up on the coast and at Coleto.  The reports I am getting from Bastrop and Fayette are enough to warm a bass fisherman's heart.  If you have been out on the Gulf drop me a note and let me in on the scoop.  I figure a couple of days getting my stuff together and I will be itching to get back to it, though my hands will take a little longer than that.  About the time I am back in the swing of things it will be off to Italy.  Then it will be another episode of jet lag and burning the candle at both end.
And last but not least a personal and heartfelt thanks to my lovely wife.  To be able to do this kind of thing takes a wife who is understanding.  So thanks Nancy, I appreciate what you do for me, and let me get away with, and I can not wait to see you.  And the rest of you, your comments are so appreciated.  At times I have thought of giving up the website but then I hear from all of you and it keeps me writing.  So keep stopping in and thanks for reading my stuff.  That is all from Canada, eh.  We have already set next years trip and I can not wait.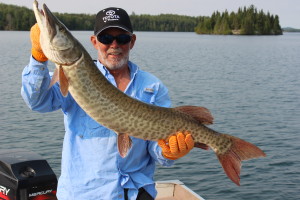 Good Luck and Tight Lines