Fish Catching Travel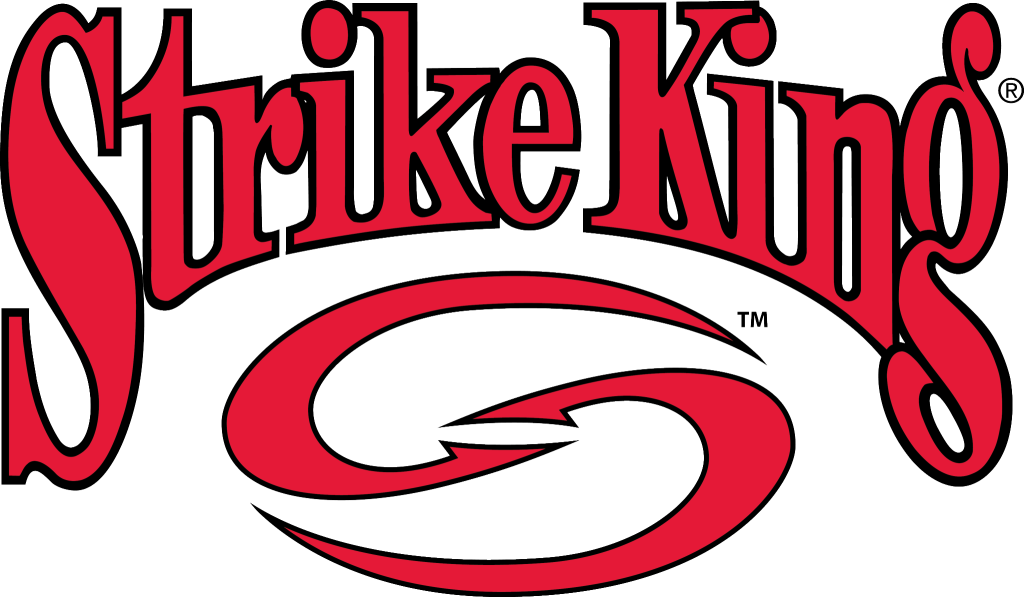 Baits for all your fishing needs.
We were up at 4 for a 100 mile drive to the border crossing.  It was by far the fastest we have made it through customs.  Then a quick stop at the store for eggs and milk because no eggs or poultry can be brought across the border and we were on our way for the 70 mile drive to Muskie Bay.
We met Paul at the resort and caught up on stuff and got a little advice.  The weather started to deteriorate about the time we got on the water at 11.  The wind started picking up and of course it rained.  It would not be Canada if it did not rain at least half the time we are here.  We started throwing the book at them and Shoedog got on the board.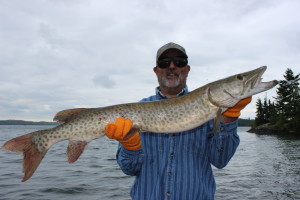 Here is what we came for, a nice 40″ musky.
It was real apparent they were off their feed.  We had no follows, which is real unusual for Crow Lake.  This lake is full of musky and if you ever wanted to cross musky off your list this is the place.  Shoedog had this one stop a big inline double bladed spinner called a Cowgirl.  It is a big bait and this girl smoked it.
We threw some hard baits, inline spinners, jerkbait, and buzzbait, and other than a couple of smallmouth (not complaining) we had no other bites from musky.  But it is early yet and the reason we come for 2 weeks.  It can only get better.
Paul told us that the fish have been slow with the last couple of cold fronts but after it starts to warm back up it has been really good.  Tonight will be big rain until daylight, then the wind will pick up to 30 -40 tomorrow afternoon, so we will have to see how it goes.  No matter what we will be out at daylight and give it a serious go until we get blown off the lake.
Our buddies from Arkansas will be here tomorrow late morning so we will head back in to meet them.  Monday things quiet down a good bit, and then it starts to warm up every day and it should be awesome.  The plan will be 3 days on Crow then a couple on Lake of the Woods.  We talked to a kid today and they fished over there and wacked the walleyes and at least one day of that is on the schedule.  Which ever lake is the hottest will be the one we really concentrate on.
It is 9 and we are tired so it is off to bed and then up at 5 to catch the sunrise, if there is one, at 6:15.  Our hopes are high and it is good to be back here at Muskie Bay,  Good folks, good times, what is better than that.  I will try to post everyday for the next 13 days, so keep stopping in and thanks for reading my stuff.
Good Luck and Tight Lines