Fish Catching Travel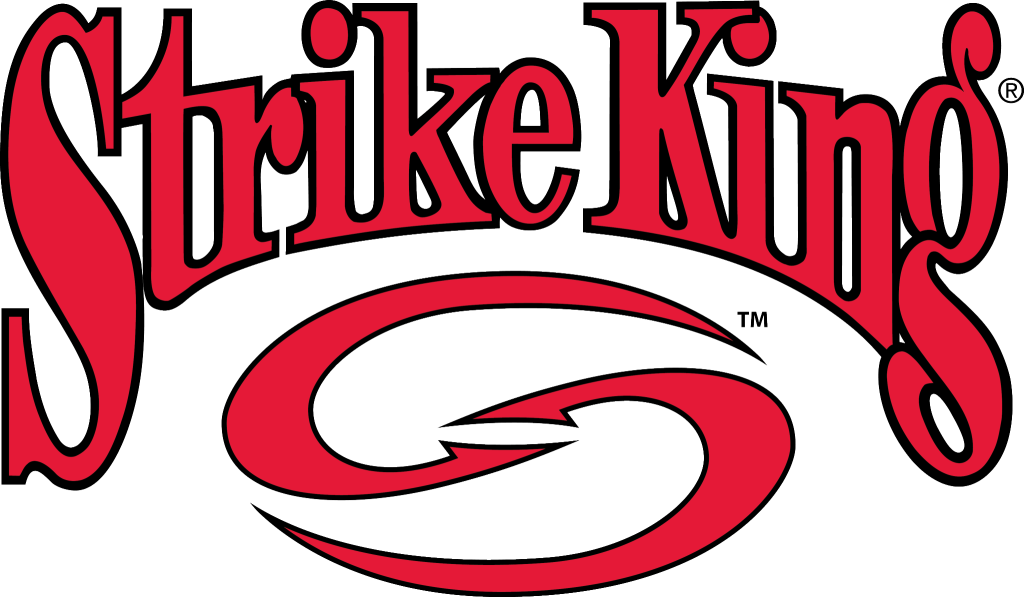 Fish fear them!
My buddy Voe is in the throes of a complete home remodel inside and out.  His significant other got transferred back to Las Vegas where they are from and he had just begun this big project.  So with tons to do he has not been able to fish for a couple of weeks and he was finally able to sneak out for a morning of bass fishing.
On Tuesday I had no trouble catching them on buzzbait, and as the fish will do they decided that they were not going to cooperate this morning.  We started on a main lake point where I have caught them consistently and other than a few half-hearted boils they were not wanting it.  So Voe picked up a Skitterwalk and put a couple of keeper size in the boat in the boat on his topwater.
They smoked that thing.
Unfortunately the next 4 or 5 places we fished we did not get a bite.  So I decided to head way up lake.  Like I have said lately I just have not found a good place up lake, but they are there so we switched to pitching and finally caught a few.  The size up lake is definitely not matching down lake, possibly because the water is not near as clear, or maybe I just have not figured them out.
The first bank only produced a couple of small ones so it was over to the channel side and I did manage to boat a few.  Like a fool I tried to lift the best one of the day in the boat and he broke the 20lb.   That was not a testament to how big he was, more to my failure to check my line after flipping lots of brush.  As I always tell folks, it is the little things that often make the difference between a so so day and a great day.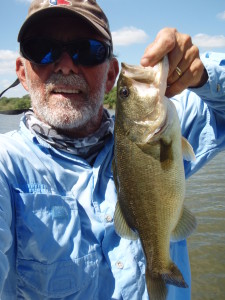 My best for the morning.
We spent the morning pitching catching one here or there, but really never did find that big one or the big concentration.  It was probably 8 – 10 for the morning, which goes with our summer weather.   The water temperature was in the 90's in most places and the water level is still falling.  And watching the front locator on the trolling motor there is just no new grass growing deep.  Maybe we will not have any this year, but I will keep watching.  I am sure the big fish are generally deep and as soon as the wind calms down just a little it will be time to explore deeper structure with big crankbaits and Carolina rigs.  Neither are my specialty by a long shot, but something I would like to get better at.
 It was the usual nice trip, Voe is good to fish with and when he finally finishes the job from hell he will be off to Las Vegas.  For me I hope it is the Gulf on Monday.  The fishing the other day sure got my blood running and after last trips mess ups on my part I would like to redeem myself.
********************
Now I know this is a fishing website but I wanted to share some picture I got from my buddy Todd.  We met through website soon after I started it and have had some great trips fishing the coast together.  He is in Italy right now and sent me these to wet my whistle.
Looks like an awesome country.
Looks like he and his wife are having a great time.  The boss and I will actually be there in a couple of months and will appreciate hearing more about his trip and how to get around.  And Todd is a great cook and here is a couple of pictures he sent me.  They are probably eating themselves blue, but isn't that what Italy is all about?
 Tonight we went to this steak house here where they have two seatings and its all communal tables. We sat with a lovely group of Brits and Polish. They serve Florentine steak which is t-bone grilled on local wood for 7 minutes per side. They use a local breed of cow that is naturally lean so will only cook it rare. Pretty cool experience. Seasoned only with sea salt.
This is gnocchi with duck ragu.
That all looks fabulous.  Sure is better than the mac and cheese I will be having tonight.  So have a great trip and hope to see you when you get back.  And one of the great things about travel is all the folks you meet on the road.  It is a big world out there and my wife has dragged me kicking and screaming to many places that I would have never seen if she wasn't such a dedicated traveler.  And there has been some side benefits like sailfish, tarpon. mahi, permit, to name a few.  Good thing beaches, beautiful places, and fish go hand in hand.
******************
The oppressive heat continues with the forecast staying just like it is.  High humidity and the wind coming up everyday.  Even the folks up Arkansas report they are in the 100's.  Sooner or later this will break, but at least I will be in Canada the last couple of weeks of August and we should have some cool temperatures.  One thing about Canada, you have to pack for any condition, you never know.
That is it for the day.  I appreciate you staying with me.  Keep stopping in and thanks for reading my stuff.
Good Luck and Tight Lines