Fish Catching Travel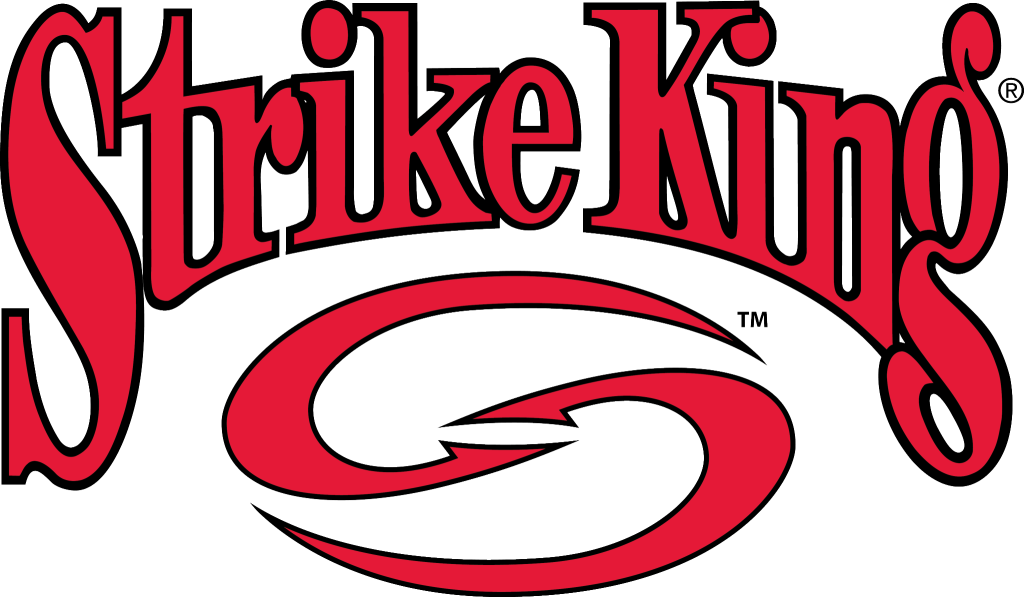 The fish know the difference.
Before I get to todays fishing report there is a story I wanted to tell you all.  When I was banned from wet wading due to vibro, of all things we stopped at Roy's Bait and Tackle in Corpus the day we went beach driving and there were some waders on sale.  Well they were women's.  Those of you who know me know I am a little guy.  The waders were breathable and light, a perfect fit, except they were women's.  And on the front in pink is Lady's Hodgeman's.  Now I could give a crap what they say for $100 off.
So when we got to the cleaning table at Froggie's there was a couple of old guys hanging out and drinking a few cold ones.  As I was taking my waders off my buddy Chris said nice lady waders.  With a straight face I said well we got the marriage license.  They looked at me like I was crazy.  So we just left it at that.
***********************
Today, the 10th, is my birthday.  How I ever made it to 62 I do not know.  I guess I will sit in my rocker and take it easy, not.  So thanks mom and dad for the card.  And my great in-laws Jack and Joy, thanks for the card and the wad of cash.  I promise to spend it on beer and waste the rest!  And the rest of you, thanks for keeping employed and paying my social security, heck it might even cover the fishing expenses.
And speaking of birthdays my buddy Clyde's kid Jarvis had his 21st birthday last week.  Now normally I do not say Happy Birthday to a stinkin' St. Louis Cardinal lover, but in his case I will make an exception.  Happy Birthday to one wacky guy.
And my niece Stevie has her birthday the same day as mine, Happy Birthday Stevie.
***********************
After a couple of days at POC Shoedog had one more day to fish and of course I had to have a bass fix.  So I imposed executive privilege and off to the lake we went this morning.  The good thing was it would be a short trip and allow him to get back to College Station at a reasonable time.  Plus I admit it, I was tired from getting up early and wading miles and miles.
When we got to the lake the water had cleared considerably.  He started with a buzzbait and for me it was flipping plastics.  On the first bank we had 7 bites and boated 3.
Shoedog's first one.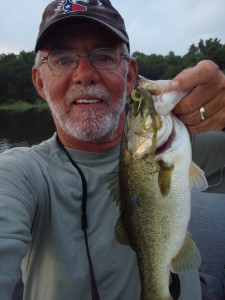 My first one on the lizard.
As we headed up lake, fishing as we went, we did not catch another fish for a couple of hours.  So we headed back down to more main lake clearer banks with grass.  It has become real apparent they are not interested in chasing anything.  The buzzbait completely quit in spite of Shoedog's best efforts.  I stayed with the lizard just flipping it to the grass and before it was over ended up catching 5 on plastics, and Shoedog boated only 3 on buzzbait.
I finally boated a good one.
With the water temp in the high 80's over most of the lake the fish are finally abandoning the coves.  Most came on main lake banks or points on the outside of main lake coves.  I did have a great bite, and a real fight, but it came off at the boat.  It is always a surprise when a catfish hits a lure.  He took off towards me and I did not get enough slack out to get a good hook set, but it was a pretty good catfish and had me thinking I was really in business.
If you are going to pitch it has been working pretty well the last few weeks.  Basically flip it in the cover and hop it about 3 times and reel it in.  Make good casts to slots in the grass, next to the furthest outside bushes and cover, and wait to make a good cast.  They do not want to chase it right now so get it close.  On the deeper banks toss it right on the edge of the cover.  The deeper the water the closer to the bank they are.  And I have noticed that the good ones will start swimming with it, so watch your line closely.  Fishing all those years in Arkansas where come May until October most of our fishing was done at night, it is nice we can catch bass in the hot summer time, in the daytime, on Coleto.
********************
Our buddy Terry from Nebraska got a chance to fish Lake of the Ozarks and he sent me a couple of pictures.
Crappies and walleyes, can you say a real fish fry!
I actually have fished Lake of the Ozarks several times and it can be a really good lake.  It is really big and has a large variety of structure and lots of crappies.  One time my buddy Randy and I were fishing it and had just started at daylight when I caught a 5 or 6lb bass on a buzzbait.  (Duh)  A boat idled over and it was Game and Fish doing a survey.  They asked me to rate my trip and I gave it a 10.  When they asked Randy he said since I have not caught one I give it a 0.  Thanks for the pictures Terry.  You can tell he is a Yankee (just kidding) by the nice walleyes he caught.  That boy can sack them up.  And I am still waiting for you to get down here and catch a redfish, you have a standing offer anytime.
********************
We wrapped up the 3 days of fishing at 1 and Shoedog headed home, but we were already planning the next go at it in a week or two.  I hear the fishing is real good right now at Baffin and the upper Laguna, so we may try to make a couple of days out of it down there.  I will definitely be back to the Gulf soon, hopefully the wind will cooperate and die down some.  It would be nice to get back to Keller Bay, the deeper grass beds on the pasture side should really be holding trout right now.  So keep stopping in and thanks for reading my stuff.
Good Luck and Tight Lines