Fish Catching Travel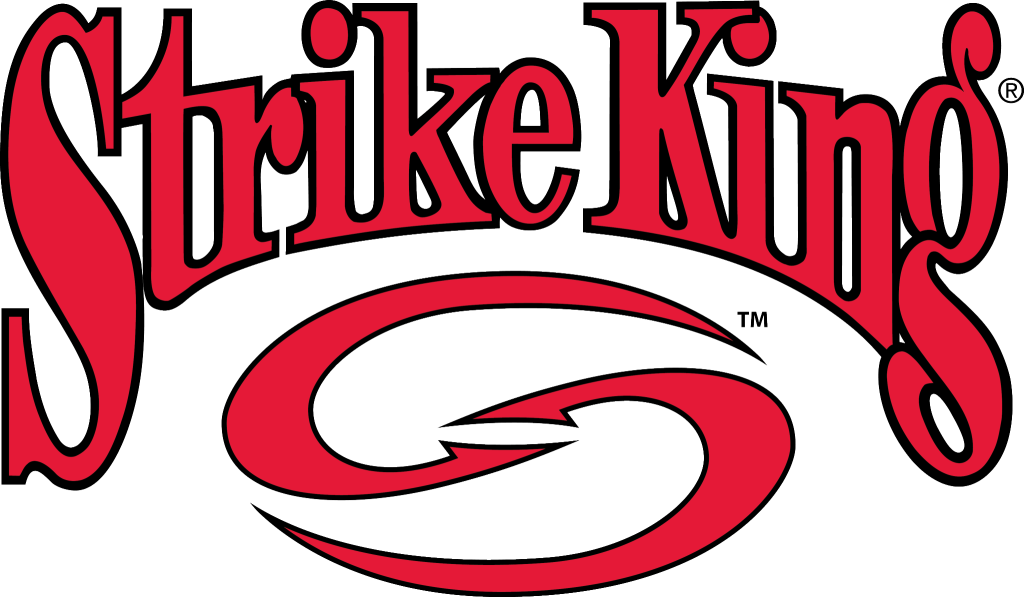 Baits that catch fish!
With the forecast for some wind and possible rain I decided to do the lake today, and the Gulf tomorrow.  I specifically got an order for some fish from my mom up in Arkansas so I need to catch some trout and reds for those poor Yankees.  They don't get that good fresh fish we are lucky enough to get when we hit the bay.
It was cracking daylight as I idled out of the ramp cove and headed to my first choice, a flat cove with lots of grass and cover.  The lake came back up to where it was about 2 weeks ago, and the creek was full crossing the 59 bridge, so they are letting some of the water out.  Unfortunately the last round put a little more color in the water.  It is no wonder the fish are unsettled, up, down, dirty, clearing and back to color again.  I am not sure who is more unsettled, me or the fish.
To make a long story short I threw the book at them and immediately put a small one in the boat on buzzbait, which turned out to be a bad thing, because I kept at it.  From daylight until 10:30 when I went back to the ramp to pick up Voe it was about 6 bites and only 2 small ones.  I fished places I have caught them, and several places I had not fished in quite a while.  I just could not get it going.  So at 10:30 I met him at the ramp and out we went.
When I say that I threw the book at them it might be an exaggeration.  Voe started right off with plastics and missed several and put this one in the boat on a plastic lizard.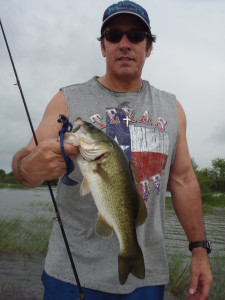 There is the lizard he caught that one on.
His bites were coming way, and I mean way, back in the stuff.  He had several short strikes and had a couple take his lizard.  In my own hard headed way I kept alternating between my usual, and other than one more bite they were not interested.  Voe meanwhile kept switching and finally about half way back in a big cove he got a big bite.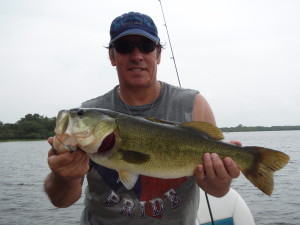 4-15 – if he had eaten one more shad he would have been a 5.
This fish came on swimming a white grub Texas style way back in the stuff.  Now swimming a 4″ grub on spinning gear in heavy cover is not your usual Coleto tactic, but it definitely told me something,  they are not going to chase a bait, you have to put it in front of their face.  Unfortunately he missed a couple of more on plastics before we called it a day.
So there is definitely something to take away from this morning.  There are still fish back in that stuff, and swimming some sort of soft plastic is the way to go.  So next trip I will put the other stuff down and work on that pattern.  I have had some success on nice bass swimming the big Strike King Anaconda worm, and something along that lines may be the ticket.  But I will not be throwing that on a spinning rod!
**********************
 I did mess up this weekend, and when combined with a previous engagement, I did not end up fishing with the Austin boys at POC.  When I got back from New Mexico on Thursday following a 13 hour drive I went to bed and did not make it Friday, my fault and my apologies to the guys.  They had a good day as you can see.  And if any of you guys read this send me a little more information about the fishing, I can use all the help I can get.  I am also really interested in whether any tarpon were seen or caught.  So sorry I did not make it.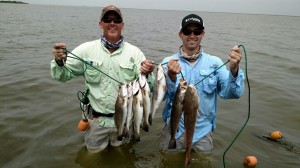 A nice mess!
I wanted to fish Saturday with them but my good buddy Jeffish's mom, Linda, had her graduation party Saturday afternoon at the Coleto Creek Park, and I am so glad we went.  A high school drop out, she always wanted to get her degree, and she stuck it out.  I know what that means, I also dropped out of high school, and ended up getting my degree and then finishing law school.  It was a great party with family and friends and all I can say is way to go Linda.  You did you and your family proud!
**********************
Tomorrow looks pretty good for the Gulf.  With the fish order placed it will be a tough decision.  Indianola shoreline?  Keller Bay?  Maybe POC for my milk run?  That decision will be made at 5 am when I pull out of the driveway.  Heck it might even be made around the time I get close to the Gulf.  I appreciate you all staying with me when I don't fish that often, amazing how a retired guy ends up not being able to fish everyday.  So keep stopping in and thanks for reading my stuff.
Good Luck and Tight Lines