Fish Catching Travel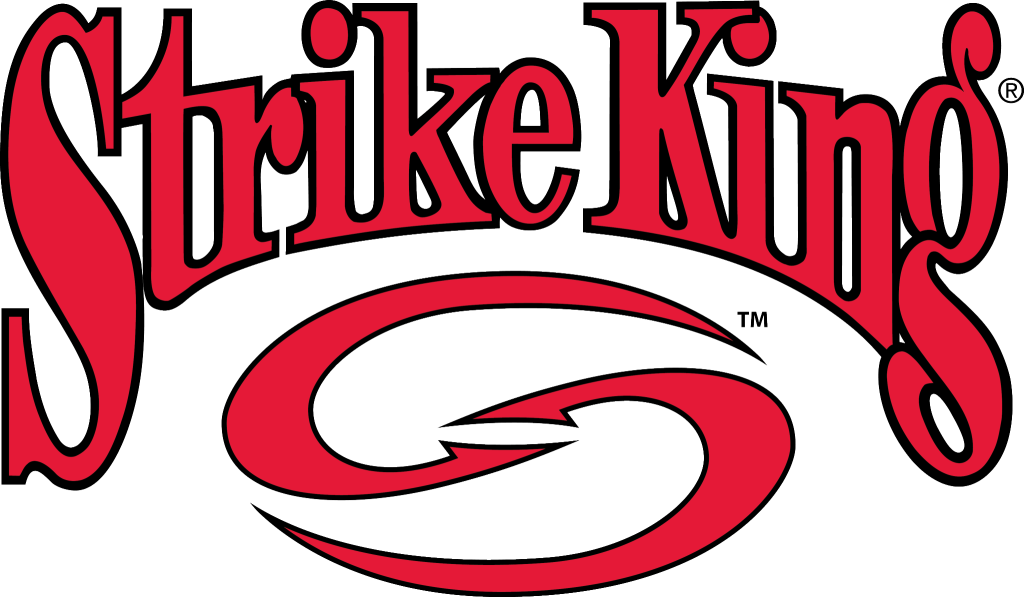 Strike King Lure Company – The catalog is the only thing we did not throw at them today.
To start today's report I wanted to share a note I got from my buddy Bobby.
Doug, went to coleto Thursday and did not catch a thing. I guess I have lost my touch I could not find any grass except the new flooded stuff. Tried everything I had. Guess that's why they call it fishing and not catching!!
Don't feel bad!  Voe and I hit the water at daylight and I actually had a good feeling about the day.  Apparently it was actually a delusional feeling, because we barely did any better than that.
It was funny, while I thought we were going to whack them, I was somewhat confused about where and how.  So we stopped on a main lake bank with grass leading to a big point and started fishing.  No bites.  Then the big point between the 2 arms, no bites.  Then the first cove in Coleto arm and I actually missed one on a white Swimming Jig.  Then another cove, no bites.
At this point I am getting a little discouraged, it is like 9:30 and we have thrown the book at them.  Swim jigs, buzzbait, scrounger head, frog, all the Coleto staples.  So up the lake we went.  Voe had thrown a buzzbait most of the morning and I picked it up and caught a small, and I do mean small, one right off the bat on a point, and had another take a pass at it.  It would be hard to remember the places we fished, but it was also the works.  Flat banks with grass, channel banks, a couple of coves, we fished them all as we both alternated different baits.  Nothing was working.
Next it was a main lake bank right before the big bend up lake and Voe finally put an ok one in the boat on the Scrounger head on a point.  Then I managed another one on a point on the Swimming jig.  A short time later Voe had one break him off on the blade bait.  And that was our flurry for the trip.
Now it is 11 and so back down lake and the flattest, shallowest bank I could find.  Followed by a deeper channel bank, both with no bites.  I have had a slow day or two on Coleto, and this one was right up there.  We caught 3 and missed 4 for the day.  In fact none of them worth a picture.  Though since I violated my take a picture of the first one rule the day may have been my fault.  So lets theorize about why the fishing has gone from great to crap in about a week or two.
First, the lake is finally falling.  All of the areas today had a lot more water on them last week than they do now.  Falling water and flat places are not bass friendly.  Second, a point you made, I actually spent quite a bit of time watching the locator as we fished and where historically there has been grass beds I am seeing nothing.  What that means I do not have a clue, but it is not a good thing.  Is it coming?  Has the high water combined with the color hurt it?  Maybe when it clears up it will start to grow.   I really do not have a clue, but I am not seeing the grass on the locator.
Third, we have had a massive shad spawn, and if you noticed there are dead shad everywhere.  Who knows, with the amount of shad schools out there lots of our fish may be chasing the schools and nowhere near the bank.  The one I caught today puked them up on the boat.  Maybe that has something to do with it, the 3 we caught were sure fat and sassy.
Here are my thoughts on all of this.  Maybe as soon as the water clears up that deep grass will start to grow.  One of the things that those of who fish Coleto are fortunate to have is those deep grass beds that hold those fish.  It keeps them shallower than they might be if there was no grass.  So with that fact in mind there are a couple of things that I will be doing next trip.  We are probably going to have to fish deeper than normal.  Crankbaits in the 5 or 6 XD that get down there in a sexy shad is a possibility, something to imitate the ton of shad they are feeding on right now.  And without the deeper grass beds it will be a lot easier to get it back without grass all over it.  And plastics, a worm or sinko fished Texas style with a 1/4 ounce slip sinker to fish that 10 foot plus range.
And where would be off points, channel turns, rocks, any type of deeper structure that hold bass.  And who knows, they may actually spend a lot more time related to wood if the grass does not come back.  If any of you who fish Coleto have any ideas, or anything to comment on the current fishing on Coleto, please drop me a note.  I may be way off in my thinking, and not having years of experience there, my thoughts may be dead wrong.  So don't feel bad Bobby, something is going on.  But I will figure it out one way or the other.
*********************
I got this note from Rick a regular reader.  It was hard to decide to publish it, but hey, it is nice to hear from folks who read this stuff regularly.
In my opinion, the #1 reason your blog is so successful is because you give such accurate information ( tide, wind velocity, almost exact locations, lure choices, etc.) I have fished Big Bayou for over 30 years, but every time I read your stories on Big Bayou, I learn something new. The folks that accuse you of giving away secret spots need to chill. Big Bayou, Coast Guard Flats, Oil Well Cuts are'nt "secret spots". They have been popular places to fish for long before we came around. FYI, the most valuable tip that I have received from your blog is using the trolling motor. Just by covering more water, you're going to catch more fish. Thanks for all the great information.
Aw shucks.  You make me blush.  But seriously it is nice to know that someone learned even one thing here that helps them catch more fish.  As I preach constantly, share information, it makes all of us better fishermen and it don't cost nuttin'.  I appreciate your comments and that you choose to keep reading.
***********************
Sorry about the proud grandpa but I had to share this photo of baby Wren, the newest addition to the herd.
Accompanying the picture was the following question:  Do you know why babies have pockets?  To keep their little hands warm!  Sorry, I couldn't resist.
***********************
After 4 days on the water I might take a break, and then on the other hand if I get a good offer who knows, probably back on the water somewhere.  I know one thing, as good as the wading was yesterday I can not wait to get back out there.  I am hankering to get down to the Cottonwood Bayou and Ayers point area.  It was good last year at this time and the water condition is improving by the day.  So keep stopping in and thanks for reading my stuff.
Good Luck and Tight Lines