Fish Catching Travel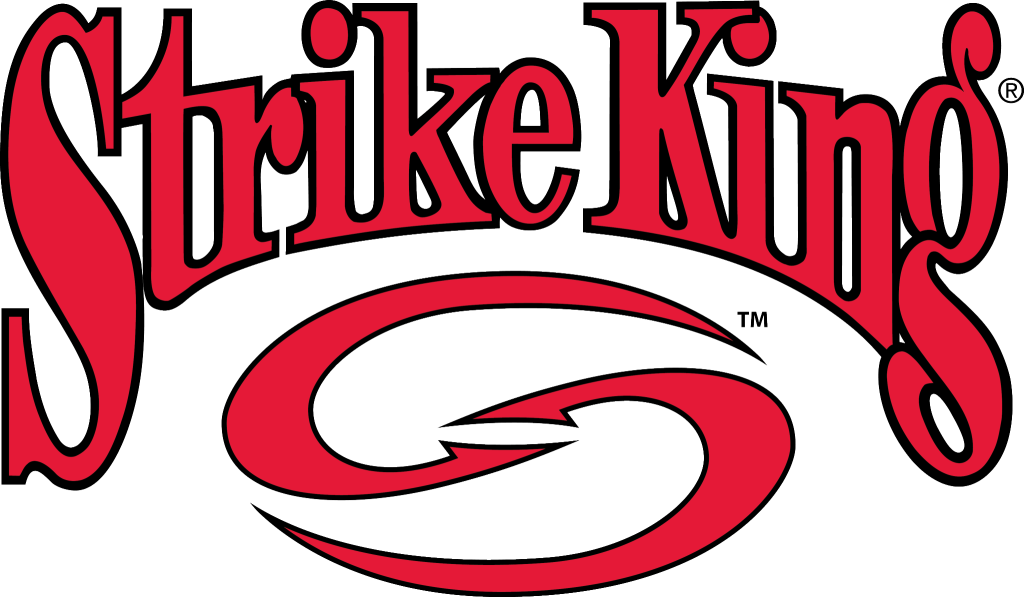 Strike King Lure Company – home of the Redfish Magic.
This is actually a little bonus coverage.  I had a big list to get done today and lo and behold I got it all done.  If I had been that productive my whole life I would be rich.  So once it was all done it was time to slip out for a little afternoon trip to Coleto.
As I am going to give it a serious go there on Friday there was one thing I wanted to know before then – What was the water color way up lake?  When I backed it in about 3 the water was getting to be a clear off-color, which may sound funny but you can see your bait, something new and different.  Almost a tannic look to it.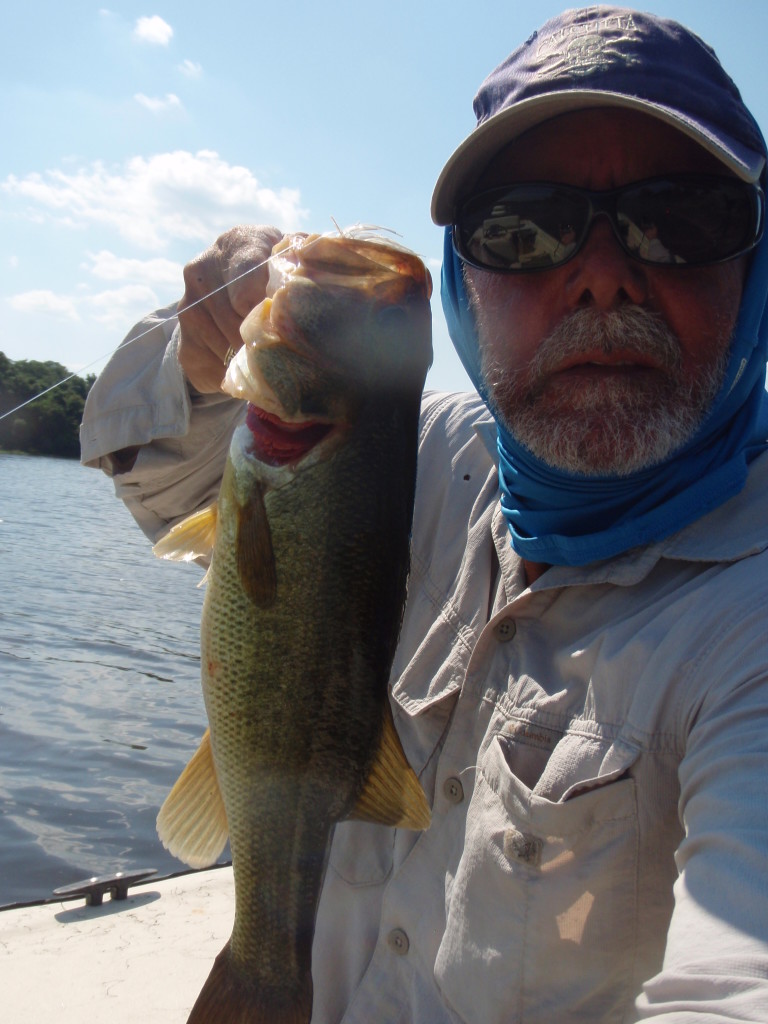 They like that white Swimming Jig.
For the first 2 hours I threw the book at them without success.  I was way up lake, and though the water is really starting to clear, nary a bite.  I even flipped a little without success.  Finally the one above jumped the Swimming Jig right on the edge of the bushes.    It was the middle of the day, so slow fishing was not unexpected.  Re-fishing that area with a frog produced 3 bites but no hooks ups.
With a 6 quit time I headed down lake and fished one short bank before the ramp and had one smoke a buzzbait.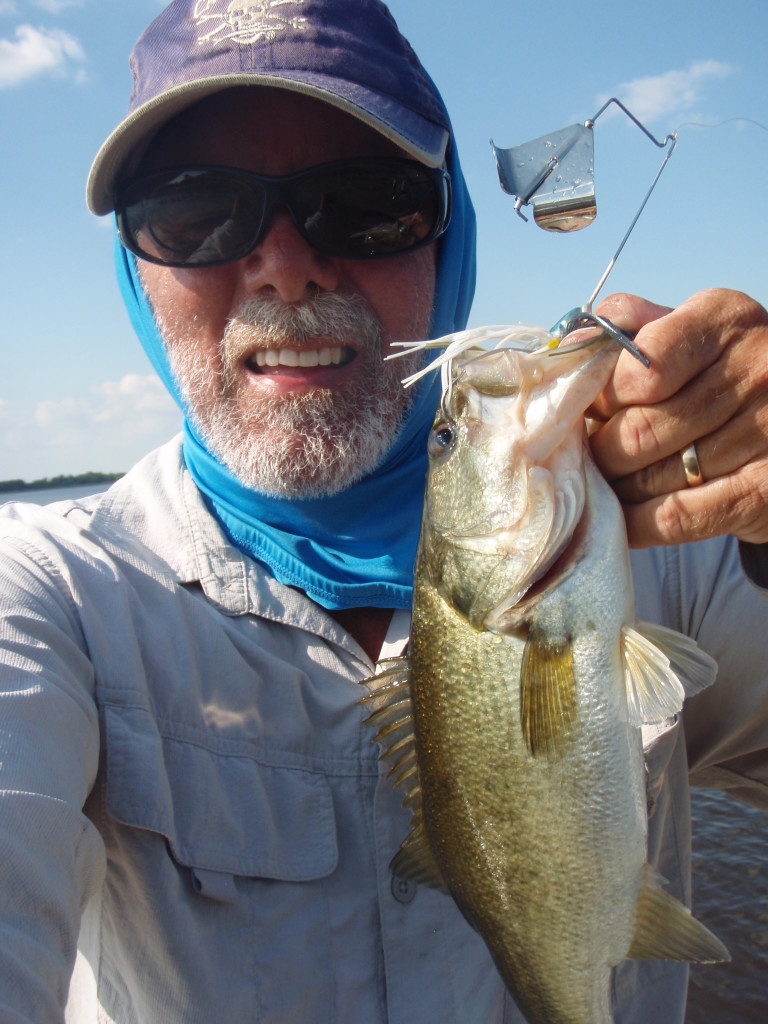 Love catching them on the buzzbait.
So for a less than 3 hour trip the burning questions were answered – Can you catch them on a buzzbait?  And – Is it clear enough up lake to make it worth it?  The answer to both questions is yes.  If I were guessing we may have a pretty good run as the lake clears and the weather stabilizes.  There are shallow fish, and lots of ways to catch them.  And there are lots of dead shad all over the lake, not to mention big schools everywhere.  The future looks bright with all the cover and bait, the keys to glory.
It sets Friday up to be a pretty good day to fish.  But today (Thursday) I am fishing the Powderhorn area.  Should have a report up pretty quickly.  So keep stopping in and thanks for reading my stuff.
Good Luck and Tight Lines