Fish Catching Travel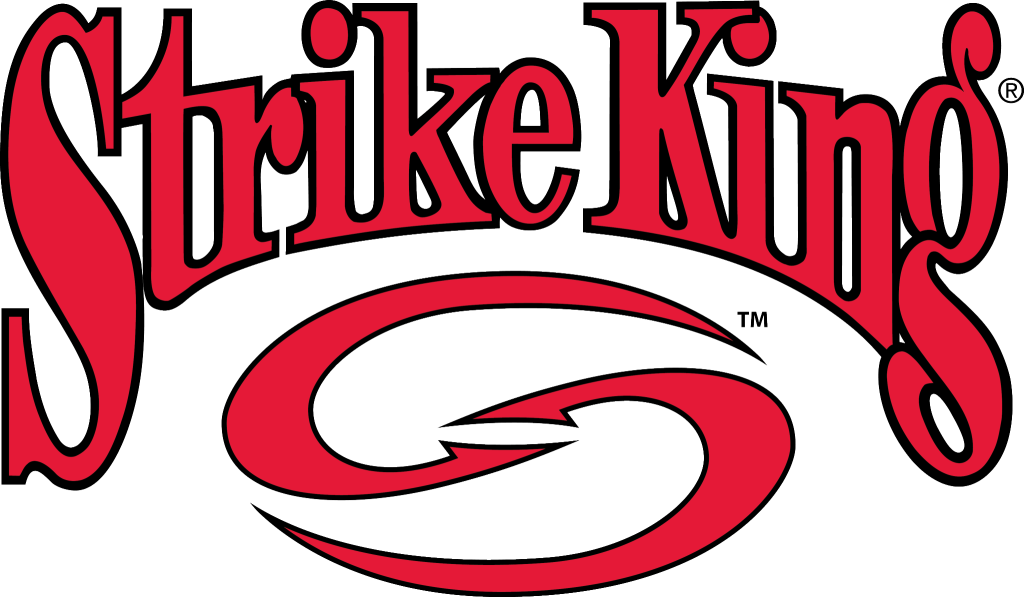 Squarebills that catch fish! 
I finally made it to Coleto Creek today.  It has been way over 3 weeks and a ton of rain since I was there so I really had no preconceived notion on what I would find.  But based on my buddy Bobby's question yesterday I did have a plan of attack.
When dealing with off colored water, and Coleto is off colored to outright muddy up lake, there area couple of things you can do to increase your chances of catching fish.   The most obvious, slow down, give the fish a chance to catch the bait.  Next, use color and vibration to help them find the bait.  I did both and had a fairly successful morning considering.
I started on the main lake close to the ramp and the plan was one point to the next with buzzbait, then if no success fish the KVD 2.5 Squarebill.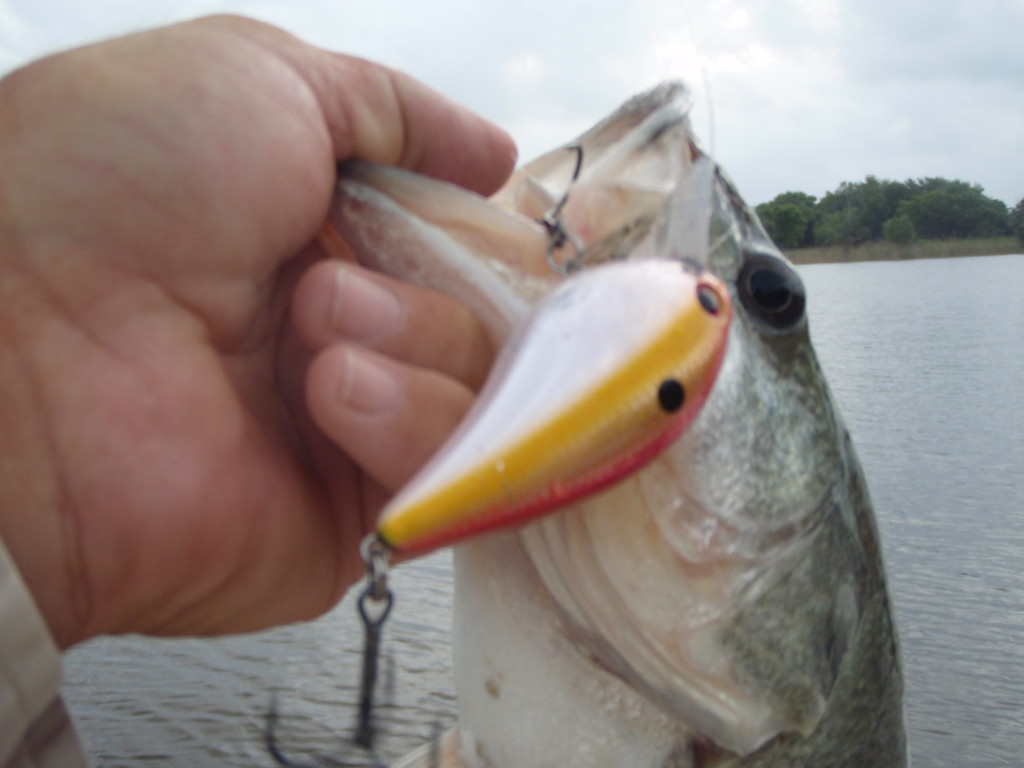 Strike King KVD 2.5 in Red Sexy Shad.  HCKVDS2.5-649.
So I fished a point to point with a buzzbait and had no bites so out came the 2.5.  I chose the Red Sexy Shad  based on experience.  When you have a clear water lake and it muddies up red is always a good color.  And the contrast on this bait between the red and gold is a good color with our brown water right now.  Good wobble, big rattles, it is a great bait for these conditions.
So as I rounded a flat point in 6 foot of water I had my first bite.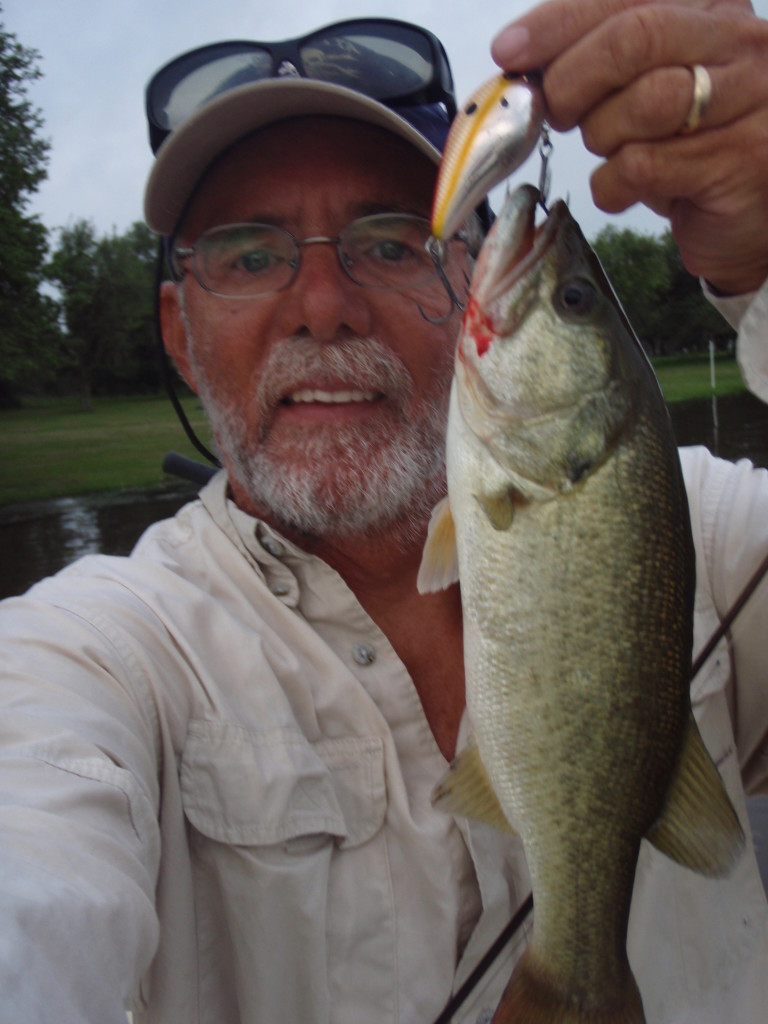 My second or third cast with the squarebill.
The bank turned into a flatter shallow main lake bank so it was perfect for the squarebill.  I was reeling it a moderate speed, stopping and pausing every so often.  And when they wanted it there was no problem, they smacked it.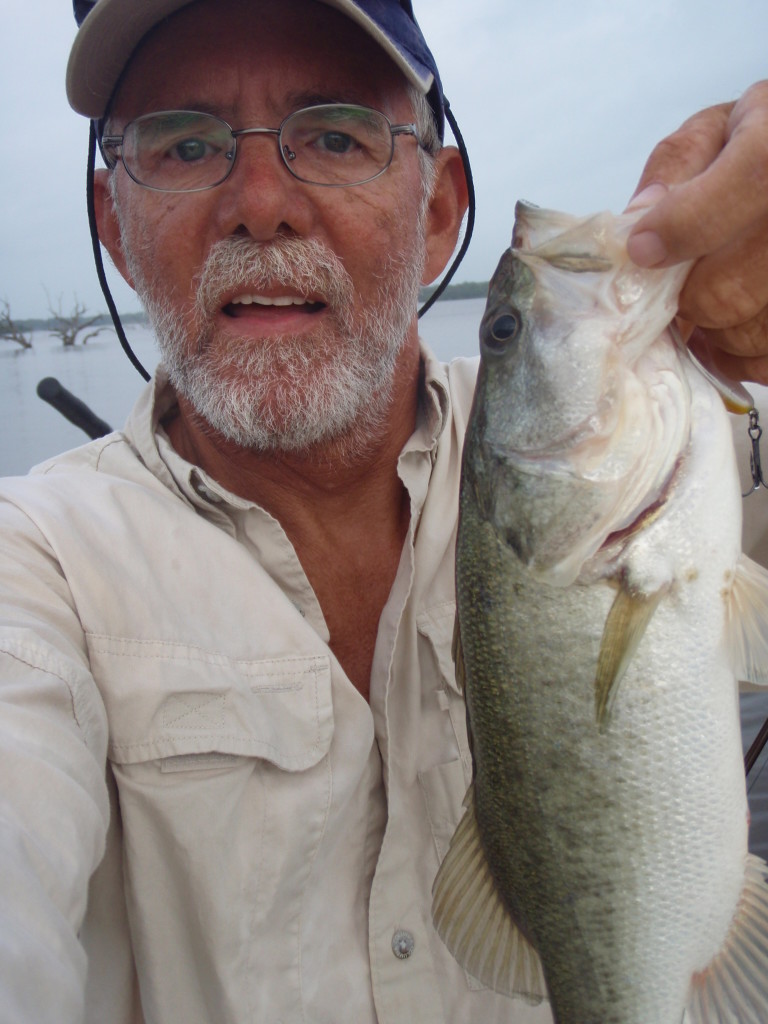 This one seriously pounded it.
They were positioned on the edge of sparse grass out to about 2 feet and then isolated patches.  I think I put 4 in the boat on the first pass, so in the interest of seeing if they wanted anything else out came the Strike King Swimming Jig.  I just flat love fishing it, and with our water level it should work all year.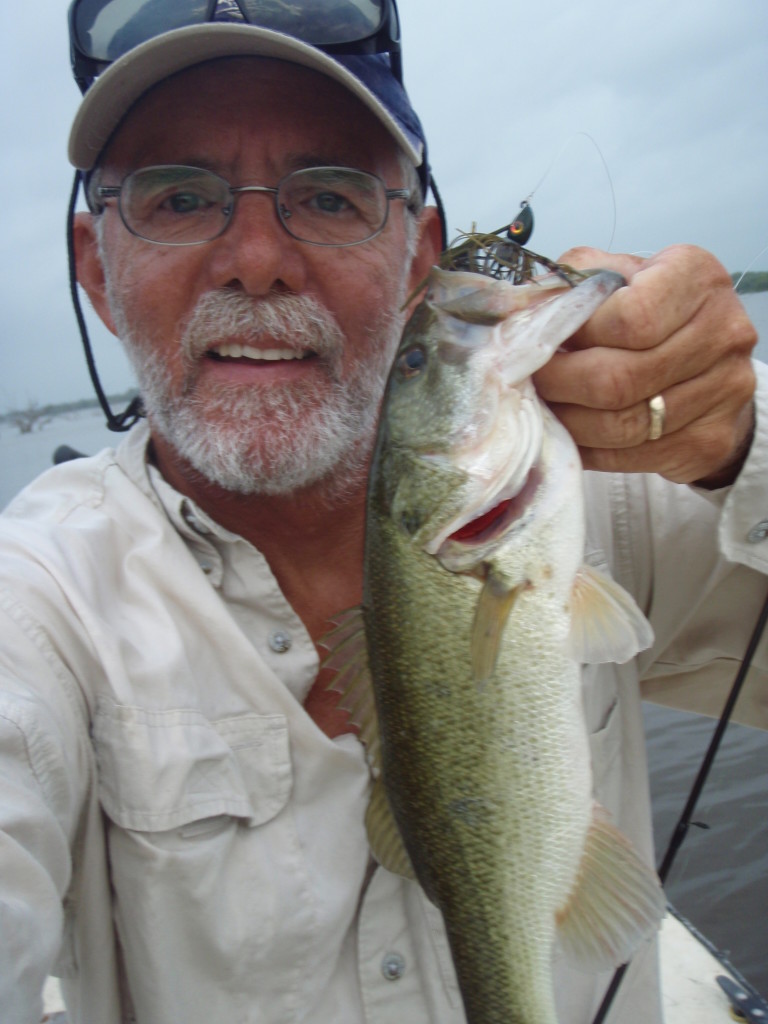 Spawned out and hungry.
They hit that with the same abandon as they did the squarebill, they just weren't quite as big, though that is due to it was pass number 2.  I had one hit right at the boat and when I set the hook it flew over my head and off.  This was a good bite.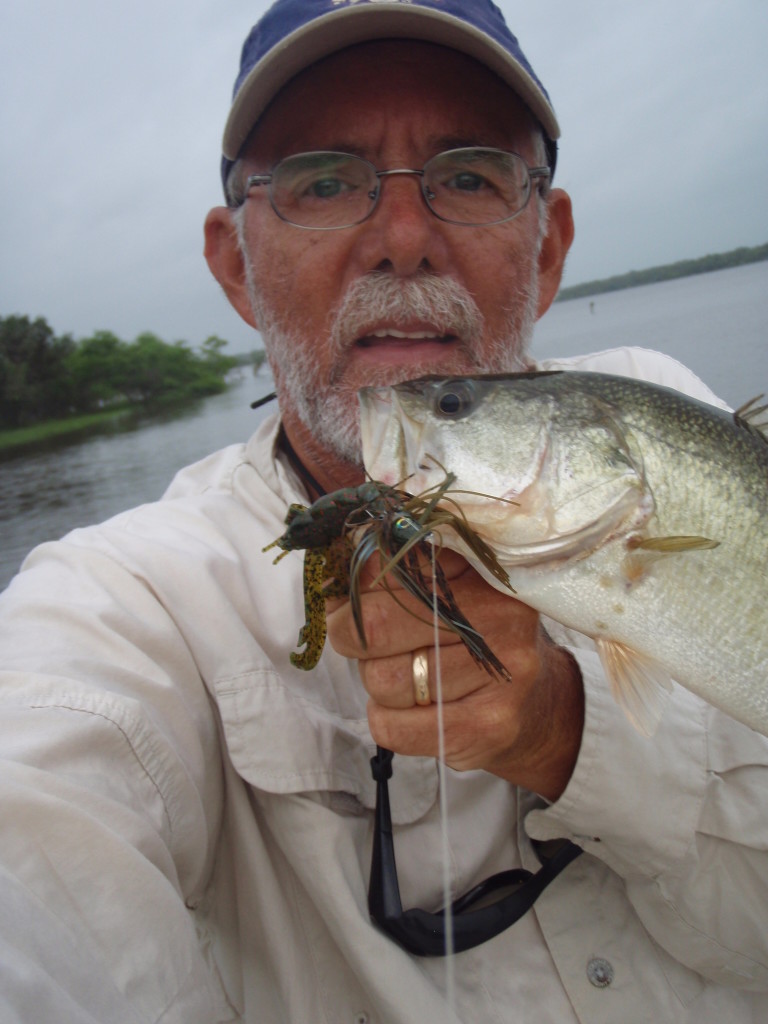 1/4 ounce Swimming Jig and a Rage Craw trailer, a great combination for shallow cover.
After I fished the bank twice I decided to more on and see what else I could find.  From there is was mostly main lake stuff and it was 3 or 4 more before I got rained out.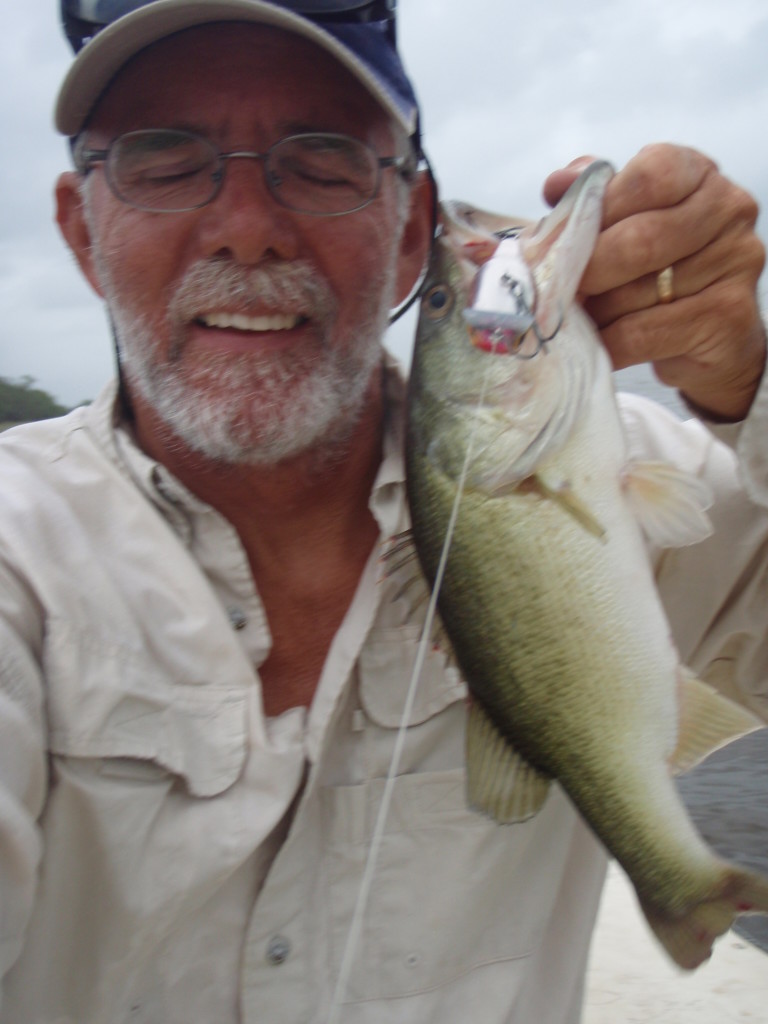 Not a bad morning considering how little I knew before I left the ramp.
While I mainly stuck with that squarebill, I did continue to toss the buzzbait on some really shallow grass, no luck, also tossing the frog a little, again with no luck.  I do think the frog will have his time here as soon as the rain lets up and the water clears some.   The other thing that will probably work right now is slow rolling a spinnerbait, preferably with Colorado blades for heavy thump, just tipping structure and triggering those fish.  That will have to wait for another day.  Another bait to consider is a bladed jig like the Rage Blade or the Z man, they should be able to find it.  And boy has there been a shad spawn with small shad everywhere, another thing to consider with bait selection.  A little clearing and white should come on big time, especially in the Swim Jig.
It got dirtier and dirtier the further up lake you went.  After rounding the big bend the mud was moving right along.  They obviously have a gate or two open as the creek is out of its banks, and the water is right to the top of the piers at the ramp.  If they were not letting water out there would be no ramp.  The fishing declined the further up the lake I went.  But it was hard to get a real feel because at around 10 you could hear thunder in the distance and I started heading towards the ramp.   It started to rain some, and then about 10:45 it started to pour and blow.  This weather is driving me nuts.  So after a 4 hour trip it was time to quit, and boy did I get wet on the way in.  It was 10 or 11 for the morning, which I called a success as I am no dirty water fisherman by any standard.
I have not decided on where Monday morning, it will be really weather dependant,  but I will be wetting a line somewhere.  I am finally feeling a little more back in the groove and putting a few fish in the boat today did not hurt my feelings none.
 ************************
Last post I asked if anyone was fishing Fayette and Rusty answered.  One thing you can take away from his report is what I try to tell folks all the time – Do what you are good at.  There are lots of ways to catch fish on our lakes right now, so don't go crazy with this bait or that, just fish what and how you like.
 Fayette has been fishing has been good.  Swim jigs,  senko's,  lizards, and chatterbaits have all been working.  Just been dropping in on the lake in between storms for a few hours at a time.  LCRA did drop the lake about a foot, I guesss to make room for all the rain. Tilapia and needle nose gar are spawning,  Last trip, I must have seen 25 water snakes swimming around,  maybe they were in mating season.
Tight lines, Rusty
Thanks Rusty, the weather has played havoc on us this last month.  Heck today it rained cats and dogs and ran me off the lake.  If you see a Smokercraft aluminum boat on Fayette it is me and the Shoedog.  We are going to try to fish it in the next week or so.
*********************
Jay dropped me a note after I posted about losing my raincoat.
Redfishlaw,
I was recently in the market for a new suit.
Picked up a Frabill F3 on Amazon cheaper than anywhere else.
Recently fished an all day deluge on Tawakoni, not a drop felt!
Jay
Funny you should mention that suit, I looked at one a while ago and it seemed like a good suit.  They make lots of good fishing products and looks like the suit is one of them.   Definitely a good endorsement, thanks.
********************
Clyde dropped me this note and picture from his trip to Lake Okoboji.   Situated in northern Iowa near the Minnesota border it is actually a chain of lakes along with several other lakes.  Funny he would be there right now, I just read an online article listing the top 11 fishing destinations and Okoboji was one of them.
Last night at Fillenwarth Lodge;built 1920; great people (out from behind the desk every time we walked in);

crystal clear developed glacier lake; caught huge bluegills;few crappies;tons of yellow Bass; some largemouth on trick worm;smallmouth on spinner bait; couldn't figure the walleye out;green moss on rocks limited you presentation options; everyone very courteous on the water; best movement of the trip was monster pike clearing the water on his first pass at a yellow bass she was reeling in. Then missing two more times;nice mini vacation in very historical area ; one of the bait shops owners was written about by Doug Stange in this months InFisherman ;very cool;

brought enough bluegills home to eat and did some serious relaxing! Makes me really appreciate the whole fishing lifestyle that I love like all your readers Doug!
I checked out their website and it looks like a cool place.  And what I read about the fishing sounds like a good place to fish and relax.  Glad to know you and Maria are fine.  Seeing those big gills makes me think of a post ice fishing fish fry.  It won't be long now, Ontario here we come.  See you soon.
http://www.fillenwarthbeach.com/
**********************
 Terry, our buddy in Nebraska who send us reports off and on, sent this to Shoedog and me, and boy is this a nice bunch of fish.  It has fish fry written all over it!
A buddy of mine, Rick Roby and his side kick Jeff Comiture (?) took the week off to fish this week, as you can see had pretty good success. Master angler Crappie and walleye in a hour. Crappie over 15″

and walleye over 28″.

They had a fantastic day on Thursday as you can see by the pile of fish at the cleaning station. Weather hampered the efforts most of the week, 25 plus mph winds. But when it settled, the bite was on. Most of the crappie were 13″ to 15″.

Shoe dog and I fished this lake a couple of times back in the day. Kirwin-Reservoir in north central Kansas. This lake has the potential to produce 17″ to 18″ crappie. Only if I had time! Maybe after the first of the month. Eric Church this Wednesday and my God sons graduation this Memorial Day weekend in SE Iowa. Then I might be able to wet a line. Next pictures are going to have me in them, hopefully. Thanks for the posts! At least you give me some what of a FF. ( fishing fix). Keep up the good work. 
Not only is that a really nice mess of soon to be filets, look at the size of some of those crappies.  Those are flat good ones.  So nice job guys, you boys know how to catch them and we feel your pain dealing with the wind.  And thanks for the report Terry, it won't be long until you are back on the water.  So keep in touch and I can't wait to see your next set of pictures.
*********************
Nice to hear the folks in the Midwest are catching them.  One thing I am really lax on is fishing for panfish.  You would think someone who cut his teeth on them would fish them a little more often.  Plus they are great to eat!  Nothing any better than crispy bluegill filets, yummmm.   Thanks for the reports and comments guys, we love to share them with everyone.  Keep those cards and letters coming.   It will be off to the water somewhere in the morning, so keep stopping in and thanks for reading my stuff.
Good Luck and Tight Lines