Fish Catching Travel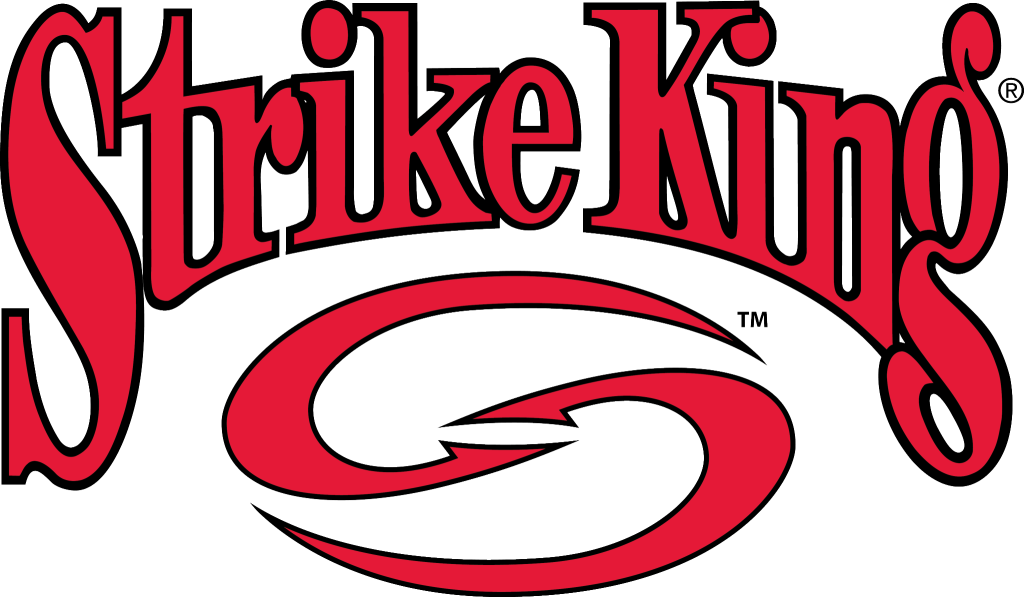 A Rage Shrimp will catch anything.
Before I get to our stuff there is something way more important to show you.  My good buddy Jeffish is taking the time to introduce his son Korbin to fishing.  Look at his face and tell me that is not a thing a beauty.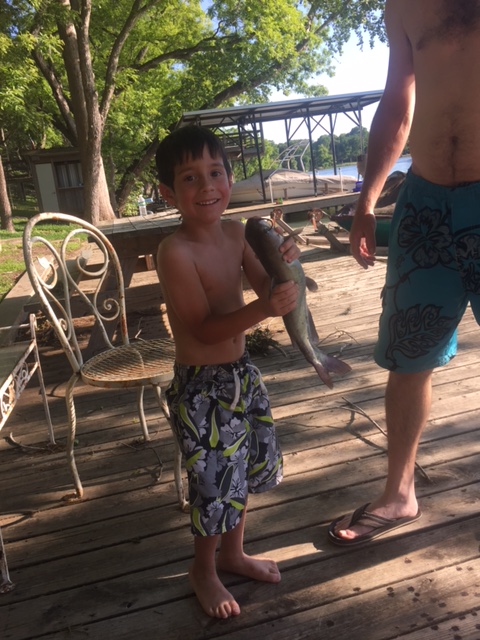 Good Job Big Boy!

I took Korbin to lake Dunlap this weekend in New Braunfels. After about an hour of trying to catch perch with hotdogs, it got nice and chummed up and it was on. Korbin probably caught 40 or so perch and his first catfish! He learned how to re bait, unhook and grab the fish without getting stuck. Needless to say he is hooked.
Not the biggest bass nor the biggest snook could mean any more than that.  To see his face and know what that catfish means to him could be the start of a lifetime of fishing.  So congratulations to Korbin.  You and your Dad have a lifetime of fishing to look forward to.  See you guys in a week.
********************
It is 4 pm and the Shoedog and I are sitting in Capt'n Con's Fish House drinking a cold Carona with lime and eating some fresh shrimp.  Now that is not a bad place to be, but not where we want to be.  We got winded out about 2:30.  It is flat humping out there as I write this.  The ride back across the sound was one of those rides we have all had on the coast, a butt buster.
It was blowing when we got out and they would not hit a topwater.  So in a moment of clarity I thought why not throw a popper?  I can count the times I have used one on trout one hand, but today it was the ticket.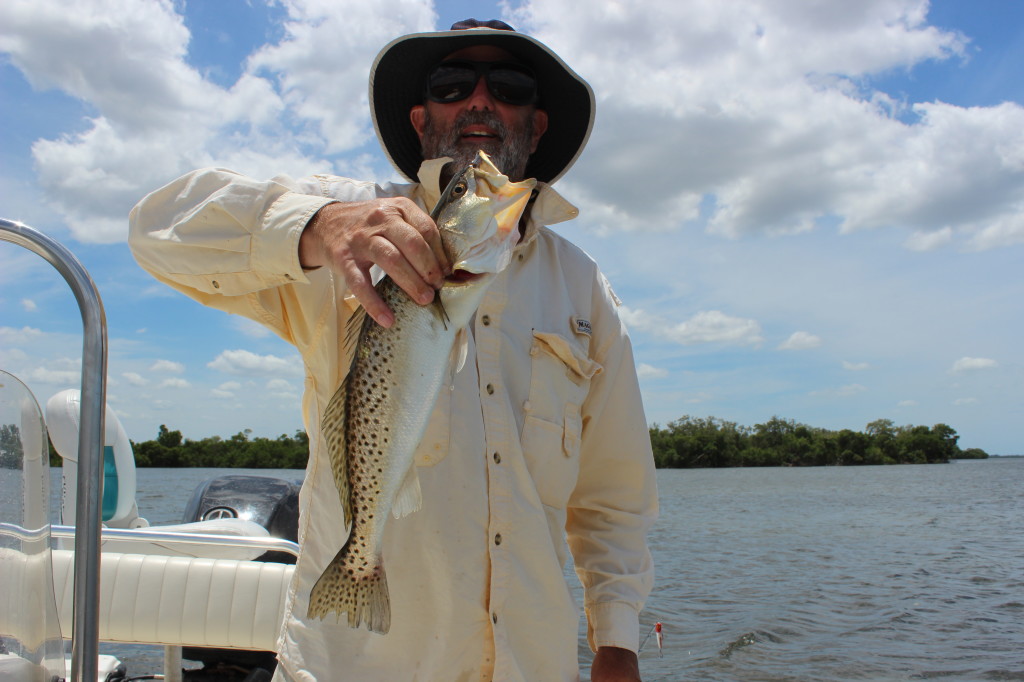 One of the over 40 trout we caught today.
From 8 until 2:30 we caught them, and caught them.  Most were small, reminded me of home.  It was interesting how they wanted it lightly popped and worked slowly.  In that rough water it was hard to see them, and lots of them just barely sucked it under.  It was blowing so hard we would head to shore and blow out over 2 – 3 foot of water.  No complaints about tons of bites.
We really did not come here to catch trout by any means.  It is one of those put on your big boy pants, quit whining, and figure it out, so we did.  As usual, they bit like crazy until the tide was full up, and then like switching on the light, they quit.  The trout fishing here is so good, chalk that up to the huge flats with acres of grass.
Unfortunately the weather report could not be any worse.  It was actually cold this morning going out.  Cold, now that is crazy down here.  This is our second cold front in 3 days.  What are you gonna do?  You work with what you have and figure it out.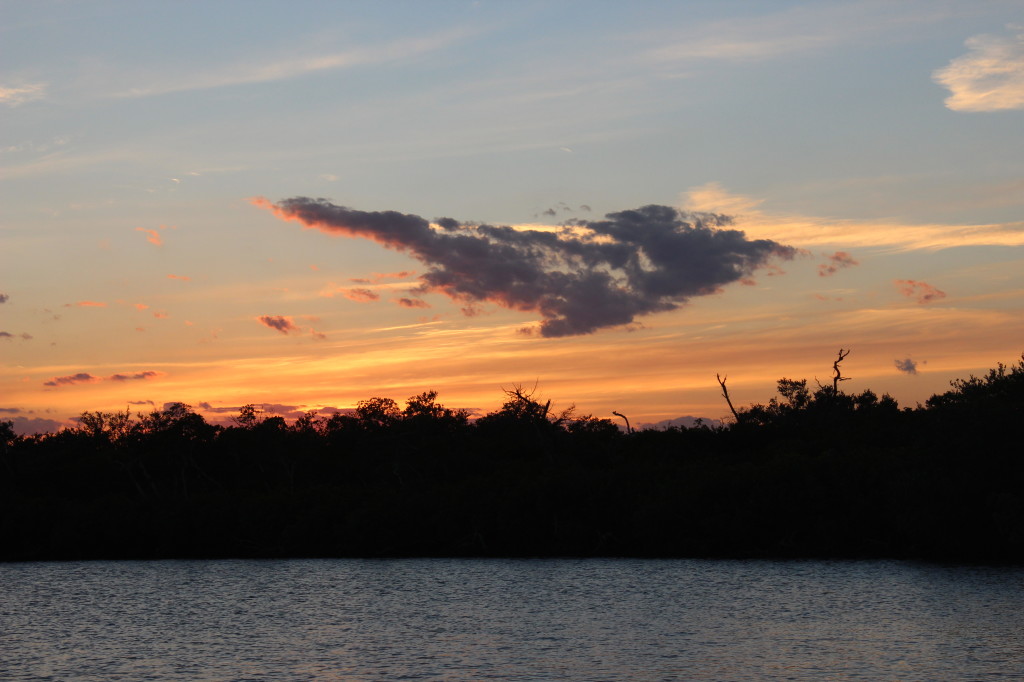 Bokeelia Sunset
Tomorrow is just as bad, but not as bad as it will be our last day on Wednesday.  So what to do?  Looks like Boca Grande and tarpon fishing is out.  I can tell you from past experience that when you have an out going tide, the best time, with an East wind pounding in the pass, it gives a new meaning to rough.  We will figure something out, or drink more beer.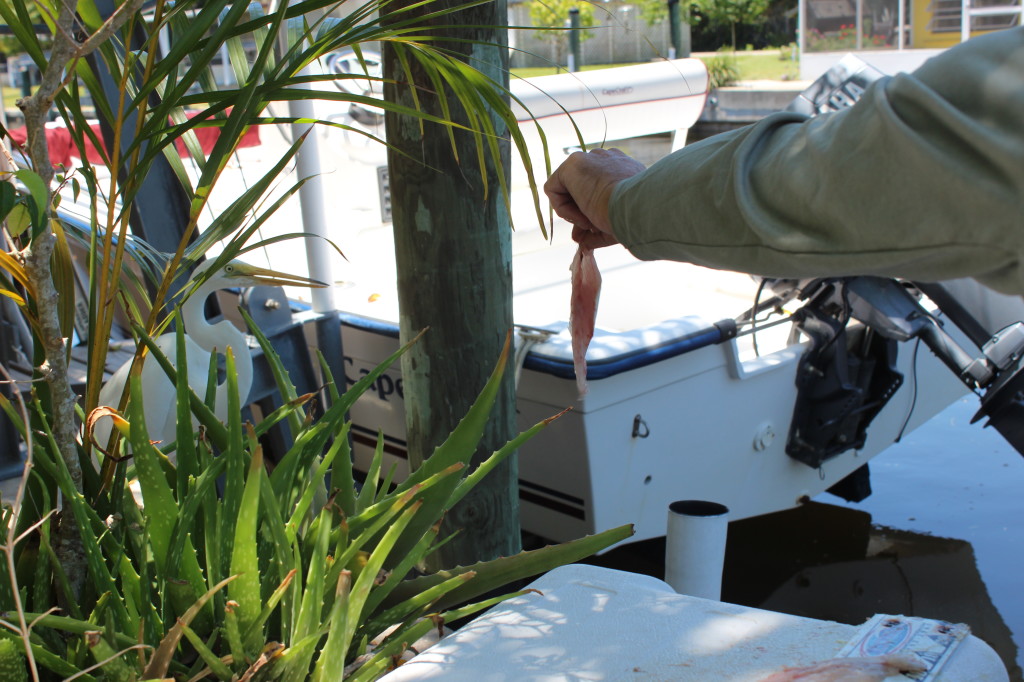 I tried to feed him but he was to busy running the other ones off.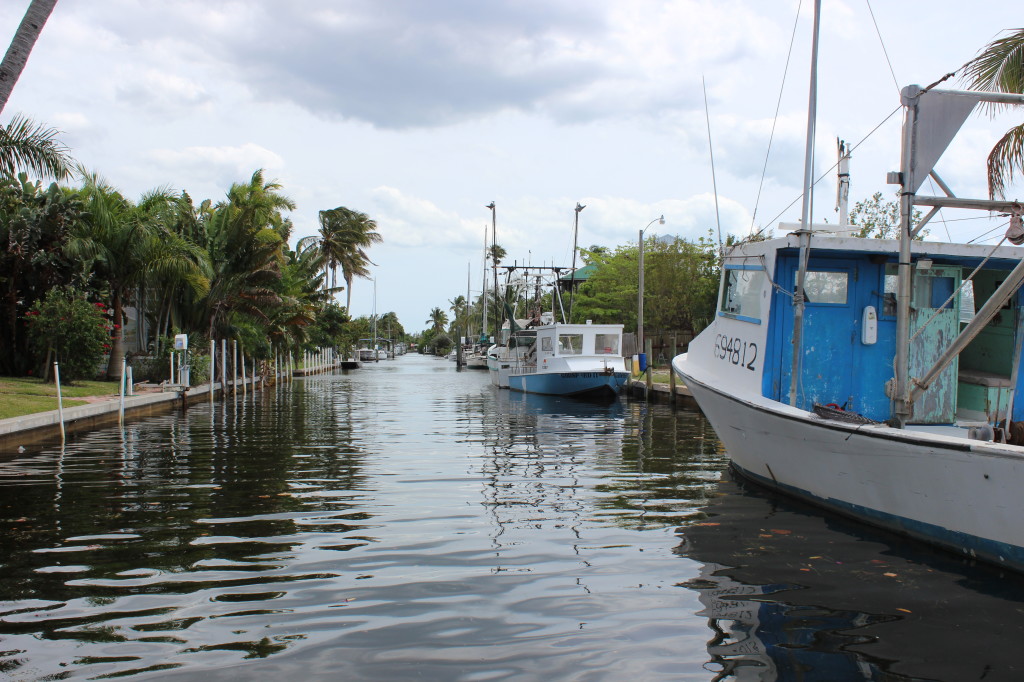 Our canal.
The lovely wife landed in Orlando yesterday and I will be dropping off Shoedog at the airport Thursday and picking her up.  From there it will be off to Gulf Shores for a couple of & R.  As soon as I have time to sit back and reflect on this trip I will try to wrap it up.  It has had it moments, both good and bad.  But no matter what we are fishing.  So keep stopping in and thanks for reading my stuff.
Good Luck and Tight Lines