Fish Catching Travel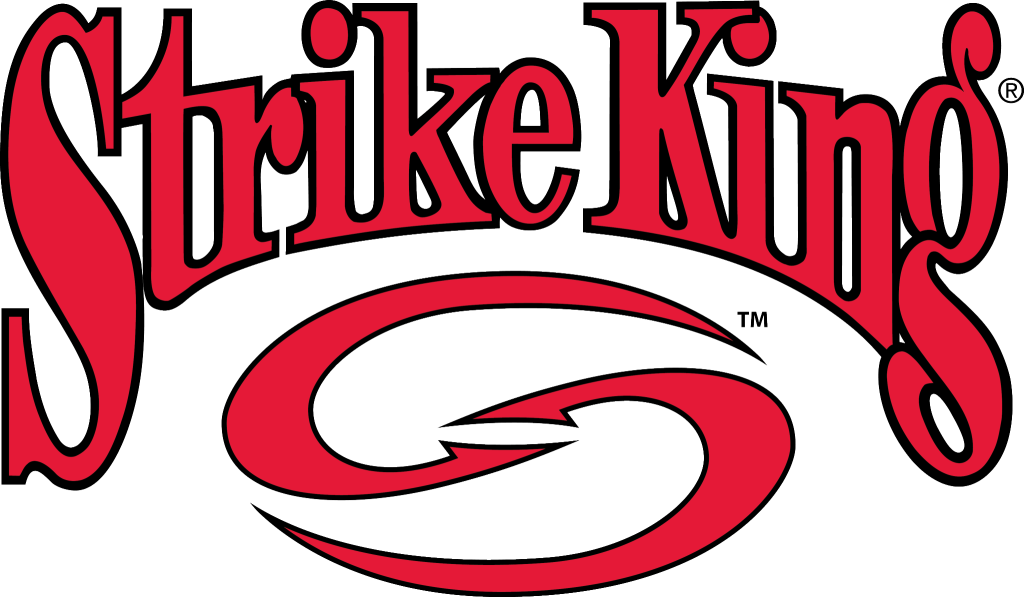 It won't be long now – the Mighty Snook on the KVD topwater!
 DAY 2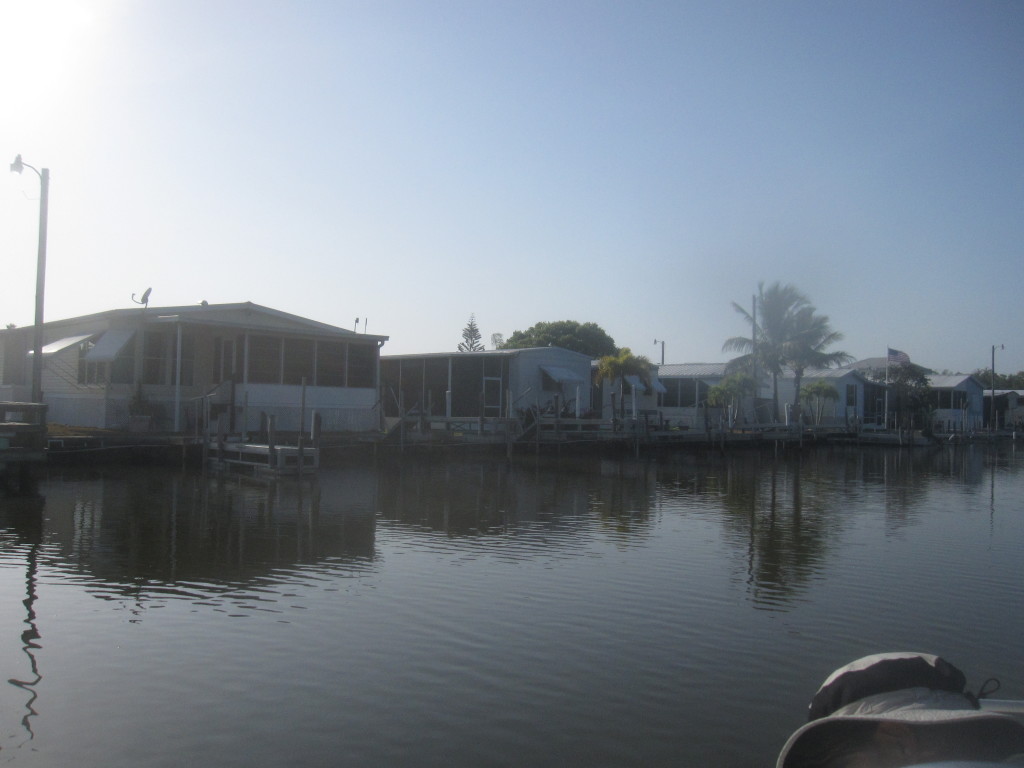 Can you say retirement.
Today was actually one of the better day ones that I have had in my 2 prior trips.  We almost got it really done today, but boy when they were biting, they were biting.  We got out about 7 and idled out to Chokoloskee Bay and headed out Indian Pass to the "outside". Which in this part of the world means the islands and bays as close to the open ocean as you can get.
There were 2 bays I wanted to fish, and today's plan was Russell Bay which is about 80% of the way out to the Gulf.  To give you a sense of what it is like, take San Antonio Bay, East and West Matagorda, and then add 10,000 islands with creeks and coves winding for miles depending on what you want to fish.  We decided to fish an area at the mouth of the Gulf, near the pass.  The tide was up, which here means hang on until it starts to fall, then fish like a mad man.  The bite today was from 11 until 2.  Now some of that may be our bank selection, but no matter what when they started to bite it was on.
We hit one pocket and Shoedog lost 2 snook, and I had a couple nip it, but the really showed a preference for the paddle tail.  Shoedog was throwing a pearl 5" Havoc Grass Pig and they were liking it. Though we did not boat a fish for a while, we were getting close.  We moved out on a shallow bank on the pass and I had a tarpon just boil the crap out of the topwater.  We did not get a good look at him, but the boil was impressive.
We kept fishing the flat and the tide started to really fall and I caught a good trout on the topwater.  Then Shoedog caught 2 more, one on plastic and one on topwater, and we missed several more.  You could tell the fish were starting to bite so we headed back to Russell Bay and chose a big shallow cove with oyster bars out of the wind.  As we headed down the bank Shoedog asked is what I am seeing a log, when his topwater went by it and a tarpon easily over a 100 pounds just exploded on the topwater, I mean he crashed it.  And though he did not hook up, when that happens it seems like a dream.  They may be hard to land, but when that big tarpon exploded it was a thing of beauty.
Then not a couple of minutes later I was jerking a plastic along when it got heavy and I set the hook.  The fight was on.  It was big, real big, and before we could get our act together he went under the boat, got tangled in the prop and came off.  I have read about the occasional tarpon who does not jump, and this was probably one.  Of course it might have been a shark or a black drum,  but coming just 10 yards down the bank from Shoedog's it was probably a tarpon.
We did see a couple of more rolling, but that was the "only" tarpon hits for the day.  Shoedog did have a fairly sizeable snook blow up on the topwater but he just did not hook up. As  we were right around the corner from where we lost a couple of snook we refished it, and I finally put one in the boat,  They are so awesome when they hit, topwater or plastics, they generally come up and raise hell on top, and this one did.  It put up a titanic struggle for it's size.  For their size they are something.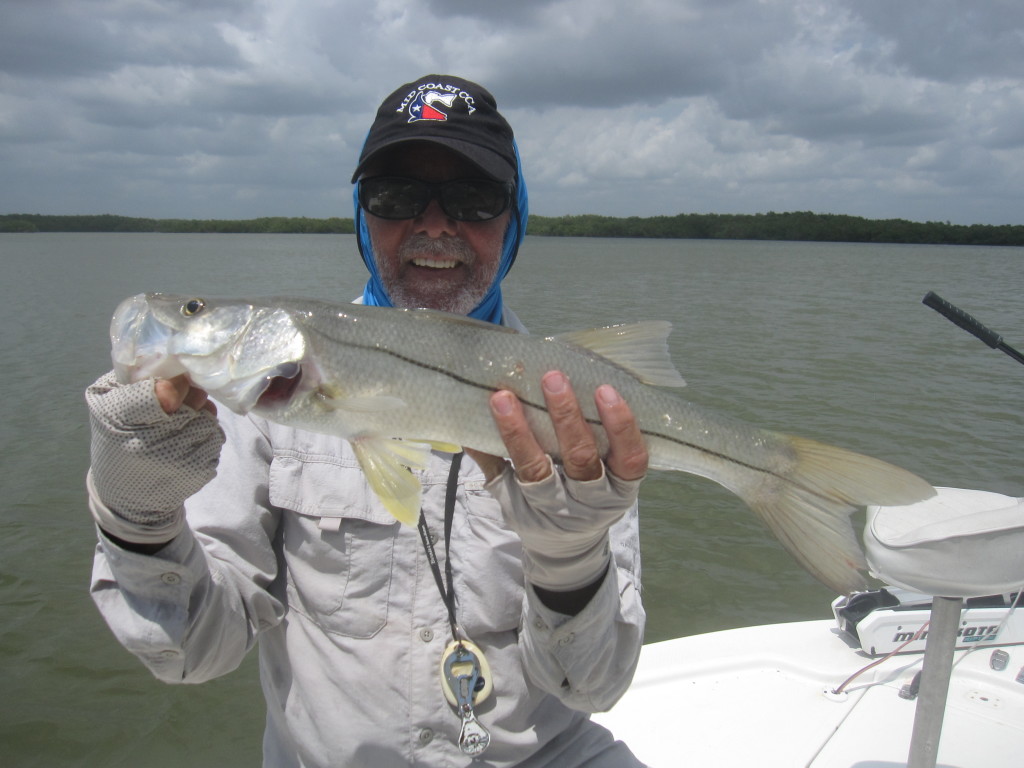 This is what they look like.  Happy to  have him.
The Shoedog put one in the boat, and we both missed a couple of more. Shortly after that the tide started roaring in.  Here once that tide comes up the fish head into the mangroves and become not impossible to catch, but damn near it.  Next it was father back in to maybe catch it some before the water got there, but right now the inside is just to off colored.  I have not experienced this water color previously, but it is significantly clearer on the outside.
So when the tide was full up around 4 we called it a day.  The water came up about 3 foot with the tide, and the fish buried up in the mangroves.  It was really hot and humid today, but we are getting a feel for what we need to keep doing.  Map study has been the real ticket, we caught them in one of the two bays right where I thought we would.  Russell Bay has lots more, and I mean tons, of water to fish. Gaskin Bay is even further out, and from the map it looks like it has tons of potential.  The trout were on a big flat near the Gulf, the other fish were in pockets with clearer water, and the fishing was best on the calm banks.  We consider today a success.  We both landed a snook, and had a shot at a tarpon.  Shoedog has never laid hands on one, and if we get nothing else done that is the goal.
We have a high tide in the morning again, a half hour later, then a high tide about 5 tomorrow.  We are lucky we get a fall and a raise during the day, and don't have to head out until 8 and be done around 5.  The window is short on both ends, but we have 3 places with fish, and we hope to add a couple of more each day.  And if it all works out there will be "the day."  (And it was far me, and the report will be coming tomorrow.)  So keep stopping in and thanks for reading my stuff.
(We didn't take to many pictures today, will try to do better tomorrow.)
Good Luck and Tight Lines