Fish Catching Travel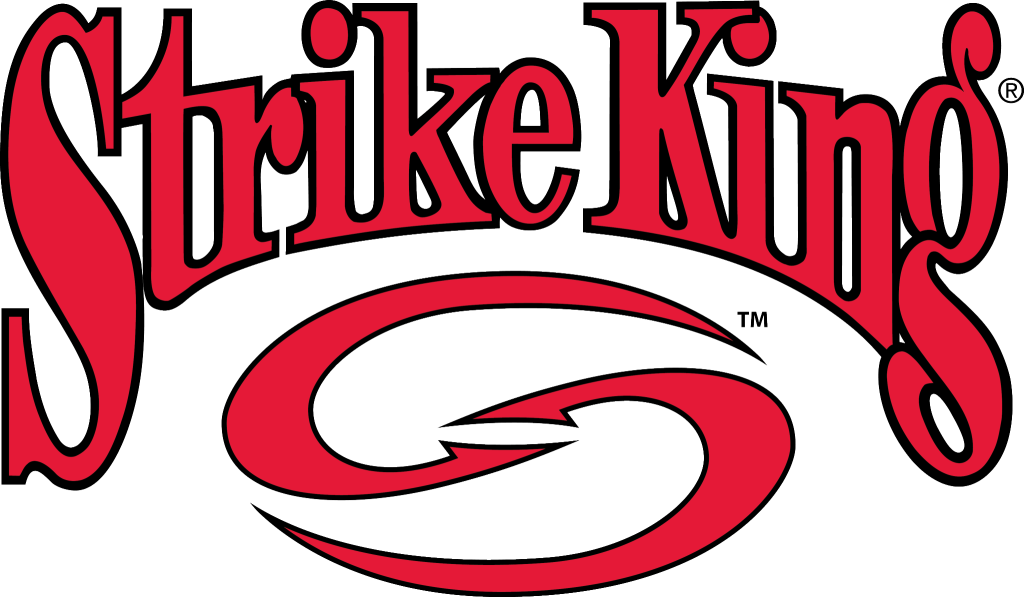 The best baits money can buy.
The Shoedog is still on his Yankee tour and yesterday he and Clyde were back out on Bull Shoals Lake.
We started out today at Oakland on Bull Shoals. As usual, we had a major cold front come through the night before- happens 2 out of 3 times I get to Arkansas! Just Clyde and I as Tom's back was bothering him. Found scattered white bass on points and they were following assorted baits but not striking. We were through Alabama rigs, grubs and jerk baits. Finally caught a big old Bull Shoals whitey and lost it while getting the net.

Like the day before, ALL the fish were on points, and I mean all of them. High skies, north winds and a huge temp drop knock these Arkie fish down, but we kept after them. We caught one or two more there and then Clyde caught a nice largemouth.
I caught a small bass and then we thought we would head up-lake to marker 16 area were we had good luck on smallmouth bass last year. We headed up and stopped at a main lake flat point on the way and caught a big white there, but not a lot of action, so we headed on up. We seemed to be seeing a white or two on each point, but no big action.

We started seeing those schools of big shad like we saw last year, but not massive schools. They were those really big shad. Thread fin or gizzard, I don't know which. We got to one point and had better luck. Finally had multiple follows and hook ups. Several were as they followed slowly to the boat and we had to twitch the jerk bait several times to get them to strike.  They were slow, but we caught them. We saw 12 or 15 fish on this point. I had a smallie follow over half way back and turn around. Clyde had on chasing a hooked white back to the boat just like they do when you hook another small mouth. We caught a few nice whites and then back out close to the main lake Clyde caught another nice largemouth.

We did not catch any brown bass all day. EVERY fish was on a jerk bait. I fished that Alabama rig longer than I ever have, we gave grubs a thorough try and I threw the spinner bait in the supposed right places, but for the 2nd day in a row, every fish was on jerk bait. Rogues and Clyde was trying out the new Rapala Shadow Rap. Both were equally effective. I will try out his Shadow Rap today and see how I like it. It seemed to be a slow sinker, versus the neutral or slowly rising rogue. Color did not mater,I think we caught them on 4 different color jerk baits. All in all a god day on the water. We had 10 or so nice whites and 3 black bass, not bad for a cold front day. Could have been a lot worse. Today I think we are going to see if we can find some crappie on Lake Norfork. And I probably should head back home to Texas sometime, been on the road two and a half weeks!
Sorry I did not get up there this spring, but with the number of trips I have planned in the next couple of months priorities had to be set.  But it looks like they had a good time and were headed out again today for some crappie.
**********************
I have always said if I saw a puddle and thought I could catch a fish I would fish it.  Well here is the champion of making the most of your opportunity.  And of course he is from Texas.
http://firstwefeast.com/eat/teen-sewer-fishing-fishwhisperer/
All I have to say about that is this guy really likes to fish!
***********************
 I got this from the Shoedog's good fishing buddy Terry, who lives in Nebraska.  One thing about this time of year up north, the weather really can change in a minute.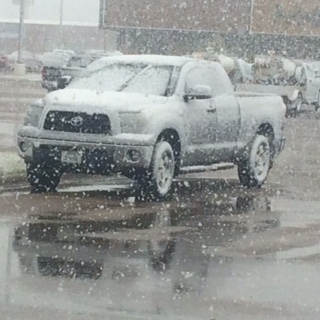 "68 today snow yesterday"
That is crazy man.  Looks like it is the same cold front that hit the Shoedog and Clyde in Arkansas.  I love winter and early spring fishing up north, but I do not miss the snow and cold weather.  Thanks Terry, we will be looking forward to your spring fishing pictures.
********************
On a closer to home note I heard from Faye.  She and her husband Steve made a trip down to POC last week, and while the keeper fish were few and far between, they caught a bunch of trout.
Good morning,

Just a short note about our couple of days in POC last week.   We fished Thursday and Friday and yes the wind was a blowing!!  Hey, we don't have choices of when we can go fishing.

We headed over to the back lakes area.  We went the back way through Saluria.. past Grass Island and then tucked up closer to the shore as a wind break on the trip over.  There is a channel that goes in to Pringle Lake ( not the usual entrance – better know how to get into the lake that way – NO we won't be trying it- HaHa).  It is just past the opening of Army Hole and I wanted to check it out.  We had been there once briefly but didn't have time to fish it.  It has a couple of nice bends that have deeper holes and some old bridge posts.  Well, in two days, we boated close to 50-60 just undersized reds and specs and had two keepers using popping corks with live shrimp.  For us it's not about how many we put in the cooler.  We had a blast!!

We will be back down to fish next Thurs/Fri.  We are trying to get some fishing in before the summer heat arrives.

Thanks for your posts, hope you get the boat issue solved, and looking forward to reading about your Florida adventures.
That channel is awesome and I have made that trip in a couple of times that way.  And it is very much like the area we have been catching them.  Those drains, at least that is what I call them, have lots of fish in them right now.  And if I have to wade through 50+ to catch a couple for dinner I am way ok with that.  And the boat issues are almost resolved, at least when I get the trolling motor part, but it is the weather that won't cooperate.  We are looking at possibly 4+ inches of rain and storms today and tomorrow.  I will be chomping at the bit as soon as it settles down some.  So thanks for the report and will be looking forward to your next one.
********************
If anyone knows who won the Coleto Bassmaster Invitational at the lake this weekend let me know.  The storms held off and with the cloud cover fishing should have been good.  So if you know anything let us know.
*********************
I spent yesterday doing research and map study on our Everglades trip, and boy am I ready to go.  Also the final decisions on tackle were made.  Besides the usual shallow water stuff we are taking heavy gear for tarpon at Boca Grand and tarpon and Goliath grouper in the Everglades.  As usual I am trying to keep the stuff down as much as possible but with 2 weeks of solid fishing who knows what we might need.  The rain and storms continue to move through our area and according to the weatherman it will continue for most of the week.  So tomorrow I am going fishing, rain or not.  So keep stopping in and thanks for reading my stuff.
Good Luck and Tight Lines