Fish Catching Travel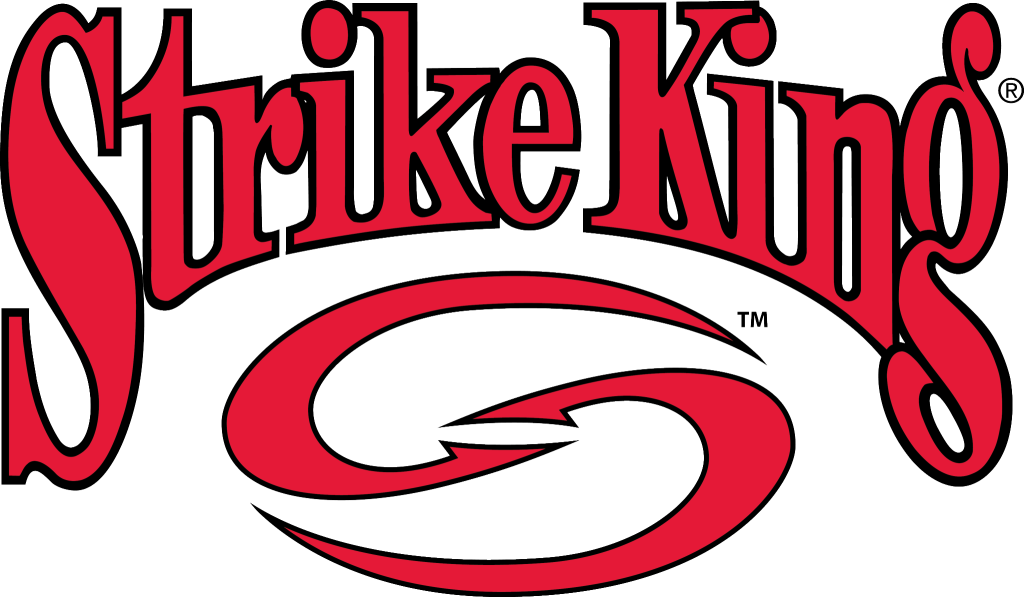 Go buy some baits, Kevin Vandam needs the money.
I am posting this from a motel as we will be spending this weekend with our 2 grandbabies in OKC.  My daughter and her husband just got back from their mission trip to Africa for their foundation.  The delivered around 400 backpacks full of good stuff to poor children, and helped around 40 schools with supplies.  They work on this project year round, raising money to do this work, and do not take one dime as they pay their own way.  Every dollar goes to the kids, and having gone with them once it is amazing to see the looks on the kids faces when some of them get the very first thing they have ever owned.  I could not be more proud of them.
So though I am out of the loop for a couple more days, there are a couple of fresh fishing reports, and they just reinforce what I have been saying – Go Fishing!
*********************
 I heard for one of my regulars who always has something pithy to say.
Very nicely done!  Salt or fresh – ain't nothing like some fishing porn.  Ha!  Have a great Easter weekend sir!

Evan
Well Evan I always love hearing from you and your comments make my day.  So you want a little fishing porn?  Well here ya go!
********************
While I did not hit the salt this week, I did have an offer to go, but had already promised to help a buddy dig a hole.  So I go to work for the day, then I get this on my phone from Chris while I am waist deep in a mudhole: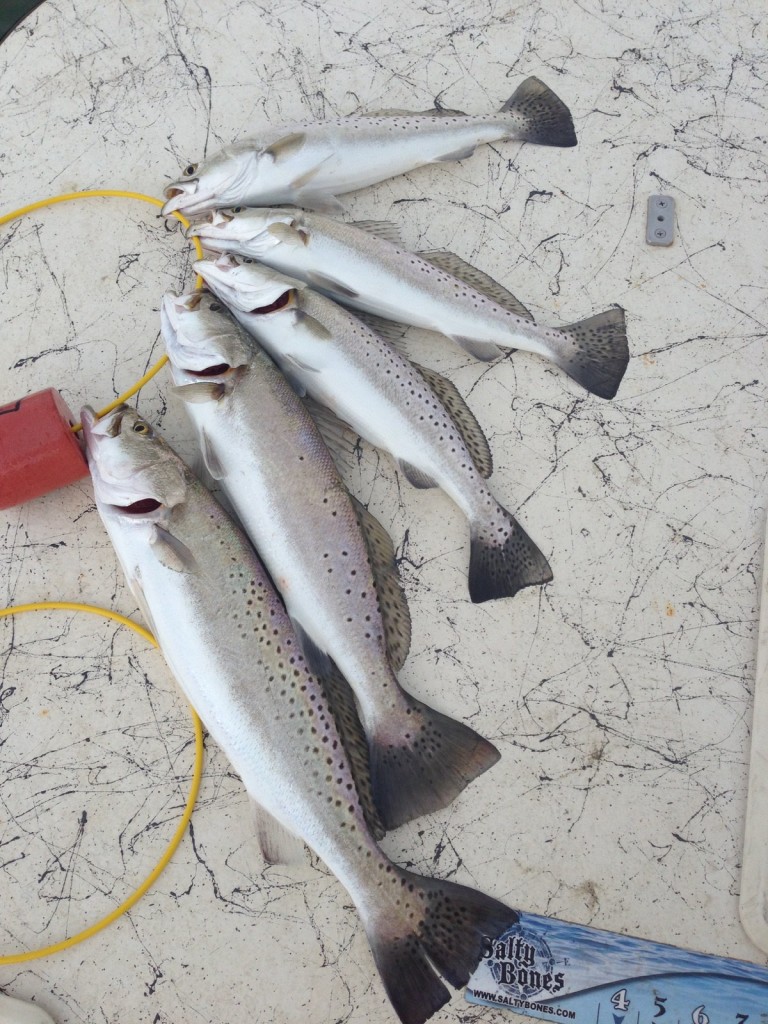 A really nice stringer of trout!  And a couple of them are real ones.
 Launched at Charlie's and headed down and out the first chain.  Took a right and found a ton of bait in front of Pat's Bay and Corey Cove.  Saw a big jack cruising in the mullet.  Threw topwater for a while from shoreline to waist deep without a look.  No better with a soft-dine.   Headed back east along the island looking for birds and didn't see anything.  Stopped at Bikini and threw the soft-dine from thigh deep to the shoreline.  Went in the cut and had two big hits, but no hookup.  Switched to soft plastic and caught those two 19's quick. then nothing, moved out to the mouth and steady 14-16″ fish for a while.   No reds, quit early to help relieve Bubba of some of his crawfish.
Guess I should have gone fishing!  Chris put these trout in the boat on the Pringle shoreline in a big drain.  We call that drain Bikini because while fishing it one day out came a boat with a hot chick in a bikini on the back, not that we looked or anything.
But Chris' experience is what we have been finding right now, find a big drain out of some of these back lakes and there are trout.  They may be out off the shoreline waist deep, or right in the drain in an inch of water, but they are there somewhere.  Of course, ideally you want to be there on the outgoing.  And if they won't eat the topwater they will eat plastic.  Thanks for the report Chris, nice to whack a good stringer on your only day off all week.
********************
And to continue with fishing porn day I got a Coleto report from a regular reader.  Jeramie dropped me this report, it just reinforces how consistent the fishing is on Coleto right now.
I fished 3-31-15 also, got there bout 2:30-3:00. I fished open lake and in coves but way in back of them . I caught fish everywhere with my best right at 5 lbs.  All my fish came on spinnerbait, bluegill colored crank bait & a few on your recommended swim bait. Thanks for your reports they definitely help me have an insight on what fish are doing. I left around 6:45 and caught 10-15 fish total.
As I have said lately, fish what you want, or are good at on Coleto and you can catch fish.  Thanks for the report Jeramie, I appreciate you sticking with me.
*******************
Jim sent me this good question, and I sort of have an answer.
Any status or reports on Crappie?
There is an older (and I use the term lightly as I am no spring chicken) gentleman who fishes both Coleto and Texana and had fished both of them the last week.  He caught around 15 or so on both lakes the last 2 trips, around 5 feet on Texana and 6 – 10 feet on Coleto.  The one thing I asked him was whether the crappie on Coleto came up with the rise and he said no.  And so you know, they fish minnows.  I think the punch line on Coleto is they did not hit the bank.  I noticed he was fishing deeper trees so not sure that helps you, but they are being caught right now.  Let me know if you get in to a few.
********************
We stopped at the Cabela's near Dallas and of course had the usual pricing occurence.  First, I love to shop there and have been a regular for years.  But you have to watch them like a hawk.  Yesterday was a perfect example.  I picked up some braid on sale, and noticed it was in 3 different places at 3 different prices.  My lovely wife knew what was coming, and it happened at checkout.  It was on a rack for $15 and when we went to check out it was $40.  But the clerk, Colleen, was great and called over the supervisor on duty and we straightened it out.  So props to Colleen and the crew at the Cabela's north of Dallas.  The crew at Budda could take some notes from how nice and efficient they are.  It never goes that well in Budda.  In fact after one particularly poor pricing episode I went to the website to complain and it asks if I wanted to speak with the store manager, which I did.  The Budda store did not even have the courtesy to respond.   The Budda  store needs to try hiring a few more like Colleen.
********************
I appreciate it when ever any of you send us a report.  Fresh information helps us all make some decisions, and maybe even cut off a little of the time it takes to get on the fish  We can take something away from any report, good or bad.  So keep those cards and letters coming, we love to hear what you all have to say.  So keep stopping in and thanks for reading my stuff..
Good Luck and Tight Lines