Fish Catching Travel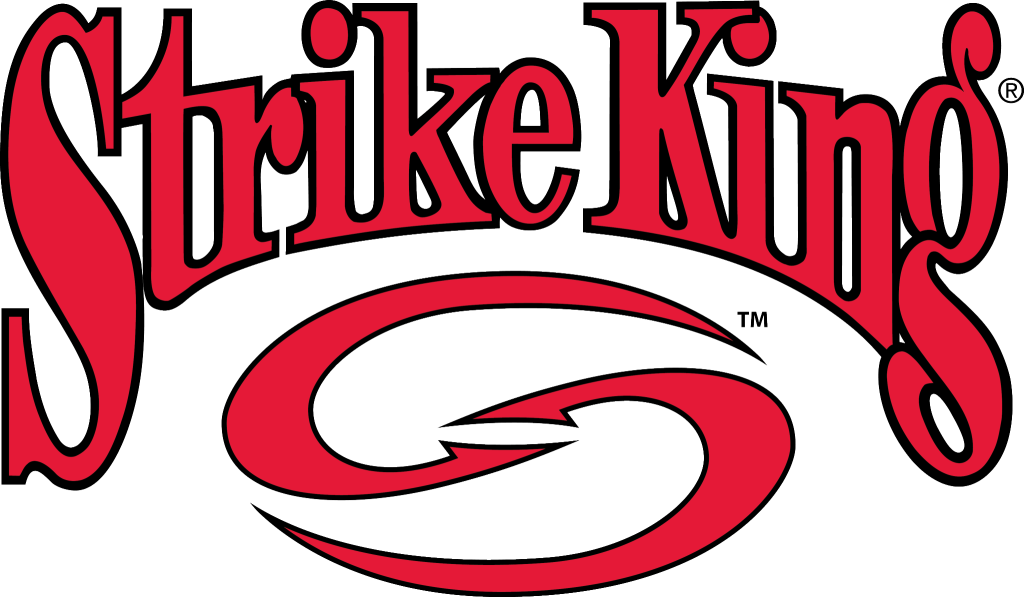 Time to throw that KVD Sexy Dawg Jr topwater.
I put the trolling motor on, then the locator, and finally the bilge pump.  The Carolina Skiff is back in action.  Then new glasses were ordered and the Mako is at the shop.  So with all the list things wrapped up it is time to hit Coleto in the morning.   What the water color will be, I don't have a clue, but it could be ugly.  No matter what it will be a long day, and I will enjoy every minute of it.  I am really interested in whether flipping is a viable way to catch them right now.  Stay tuned for that.
But the reason for this post is not my plans, the purpose is something I thought all of you trout fisherman would like to see.  My buddy Jeffish sent me this picture.  It is of a friend of his, David, and his big trout.  This is one nice fish.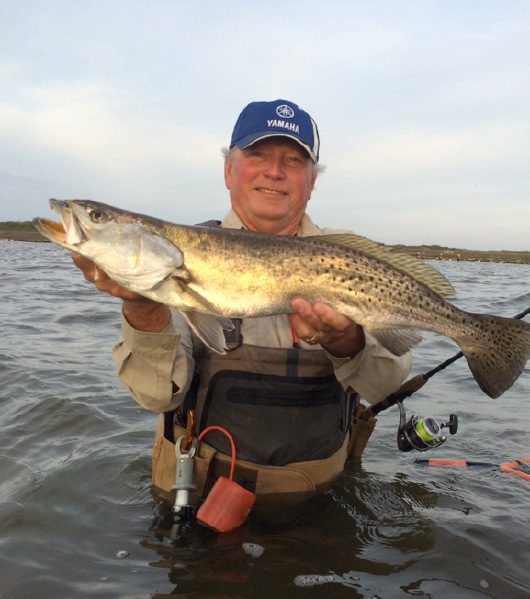 Wow!  Look at the head on that thing.  Now that is a trout!
David was fishing the King Ranch Shoreline on the Upper Laguna Madre.  The big girl came on a paddle tail plastic and weighed 8lbs 6oz.  That my friends is a good one.  Congratulations David, that size is few and far between.
*********************
On a different note I got this comment from Douglas after asking about the ramp on Hwy 35 on Carancahua Bay.
The Carancahua bay ramp at Hwy 35 has been silted in and unusable for several years now. For the past month or so, they have been rebuilding the jetty and clearing the channel. It looks like it should be ready to use very soon.
Thanks for the quick answer.  A guy checking fish at Indianola, who worked full time for TPWD, told me they were planning on fixing that ramp.  Guess I will send an email inquiry to TPW and see where they are on that project.  It will really open the bay up, and the few times I have fished it I have caught fish.  So I appreciate the information.  It makes this a much better site when you all help me out, sharing information is a good thing.  Thanks again.
*********************
Hope you enjoyed that.  It really is amazing the size of the trout down there.  In spite of the fishing pressure the Upper Laguna and Baffin continue to crank out the big trout.  And no matter where you are on the coast now is the time to catch a big trout.  Makes me want to load up and head down there right now.  But it is time to check out Coleto, I have not been there since the big raise and the resulting mud bath.  So keep stopping in and thanks for reading my stuff.
Good Luck and Tight Lines