Fish Catching Travel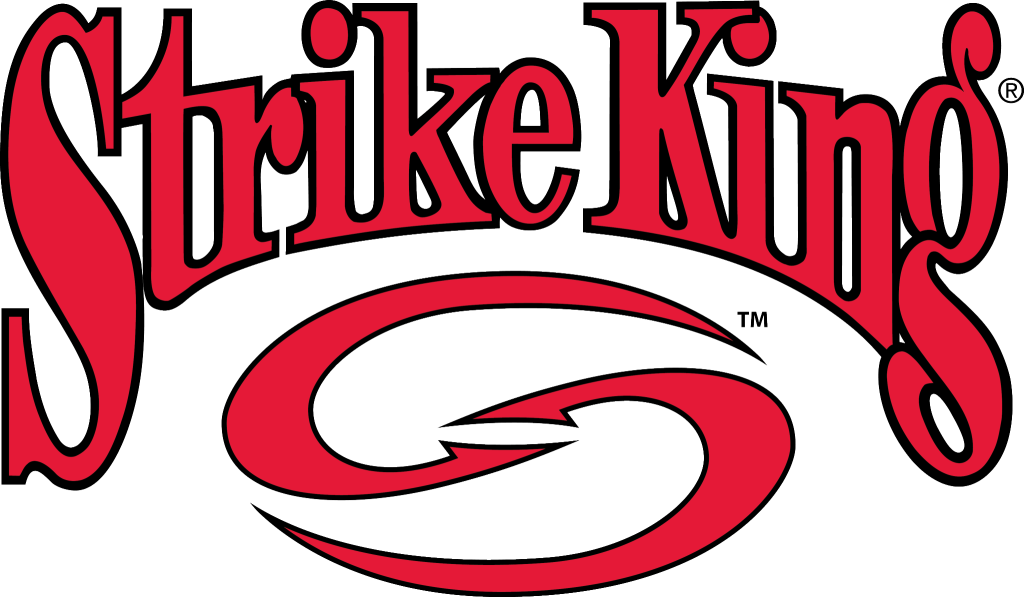 The #1 lure company in the world.
The Shoedog came down for a day on the Gulf Monday.  He was wanting to do some wading and I was obviously all about it.  So I got ahold of Voe and he wanted to come, so as it cracked daylight we were zipping across the bay.  Compared to when we were out a few days ago, there was very little folks at the ramp.  In fact, I had the first parking spot.  That won't happened to often from now until September.
Down the barge canal, out Army Cut, and across Espiritu Santo Bay over to the Pringle shoreline.  As we caught them there last time why look a gift horse in the mouth.  We started near Rahal Bayou, but there was a difference today, the wind was blowing from the north right on it.  The water temperature was down about 3 degrees, and unlike Thursday, it was slow, real slow.  We were throwing topwater and plastics, and neither Voe nor I had a bite.  We got back in the boat and went to pick up the Shoedog and he was waving his arms, our prearranged signal that he was catching them.  It was a good thing as he found some trout and they were eating.
The Shoedog and his limit.
So Voe and I hopped back out and headed over to the drain and it was game on.  Shoedog caught his 3 biggest before we got to him on a bone color topwater.  As soon as we got close Voe had a nice red, which promptly got tangled in the net, ripped a hook out of his topwater, and was gone.  I threw topwater a little but wasn't feeling it so out came the plastic.
Ever since reading that story by the husband and wife guide team about using light, and lighter, jig heads I have wanted to give it a go.  So with the fish in the middle of the drain I started tossing it and hopping it off the bottom.  It does take a little getting used to having it fall so slow on a 1/64oz jig head. Once I got the retrieve right, a super aggressive Texas Two Step hop and then letting it fall, I started catching fish.  When they hit they were thumping the snot out of it.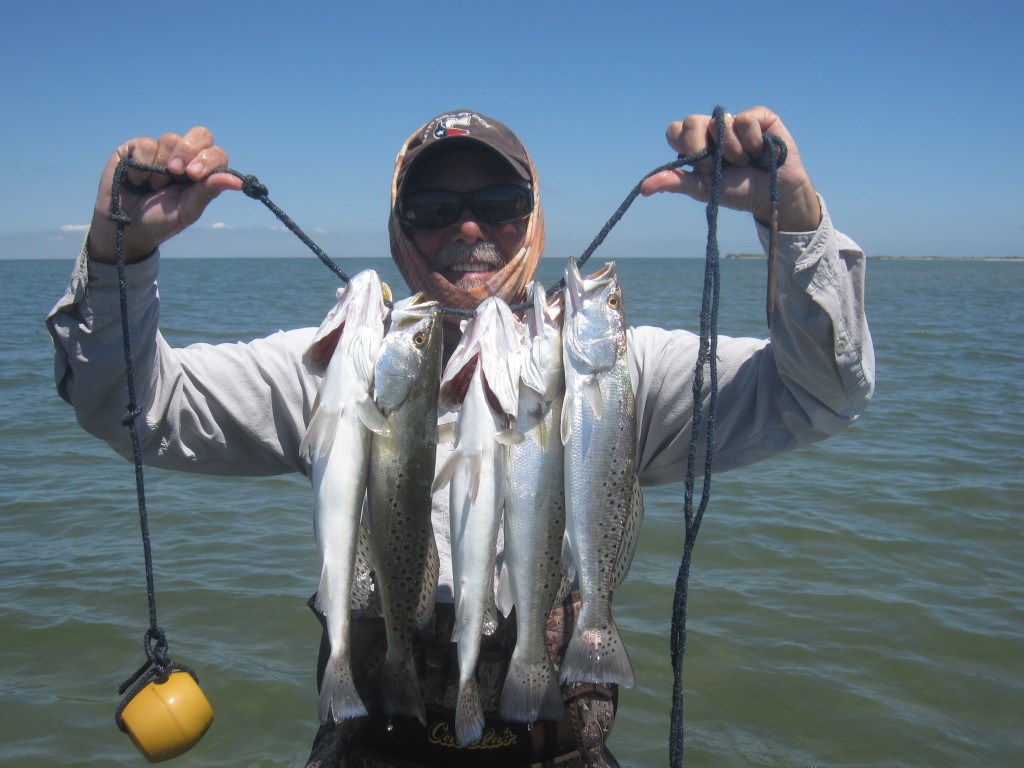 Mine weren't quite as nice as Shoedog's but I was happy to have them.
It did not take me all that long to string my limit, and I should have done it in half the time.  I really am going to keep working on fishing with the lighter jig head.  As long as the wind is not to bad I can see it being super effective.  More on that as the spring goes on.
After I limited, Shoedog went back at them in the same spot with his Tsunami plastic and filled his limit.  Voe caught a small one or two and lost a couple, but just did not get it down.  So with the tide full high and the wind blowing now out of the south we headed to grass island to fish the calm side.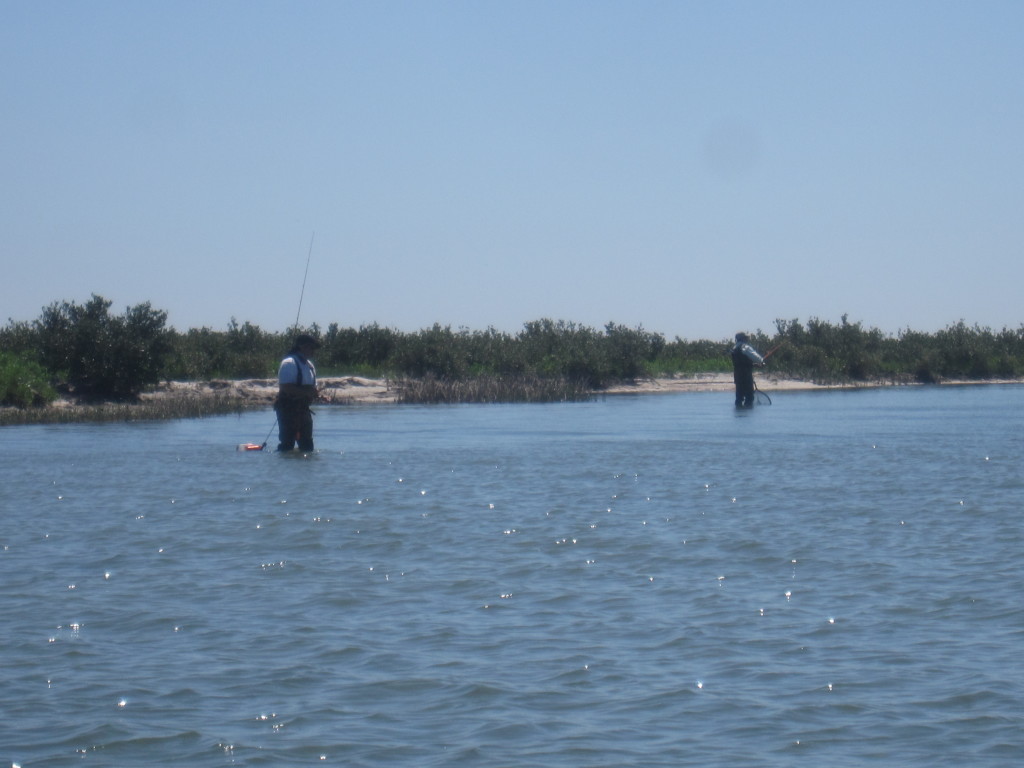 The boys.  Just wanted you to see how shallow they have been the last couple of trips.
When we got to Grass Island the boys went way shallow and I headed deeper.  I wanted to fish the Waxwing some and I had a nice trout follow it close and make a pass at it right off the bat, and then not another bite.  While I have a feeling the Waxwing is a better winter bait I intend to keep fishing it.  It is just another bait to add to the arsenal.  Shoedog was having lots of follows on topwater but only caught one Sheepshead.  Voe switched to the Redfish Magic and managed to boat a nice keeper red and a rat.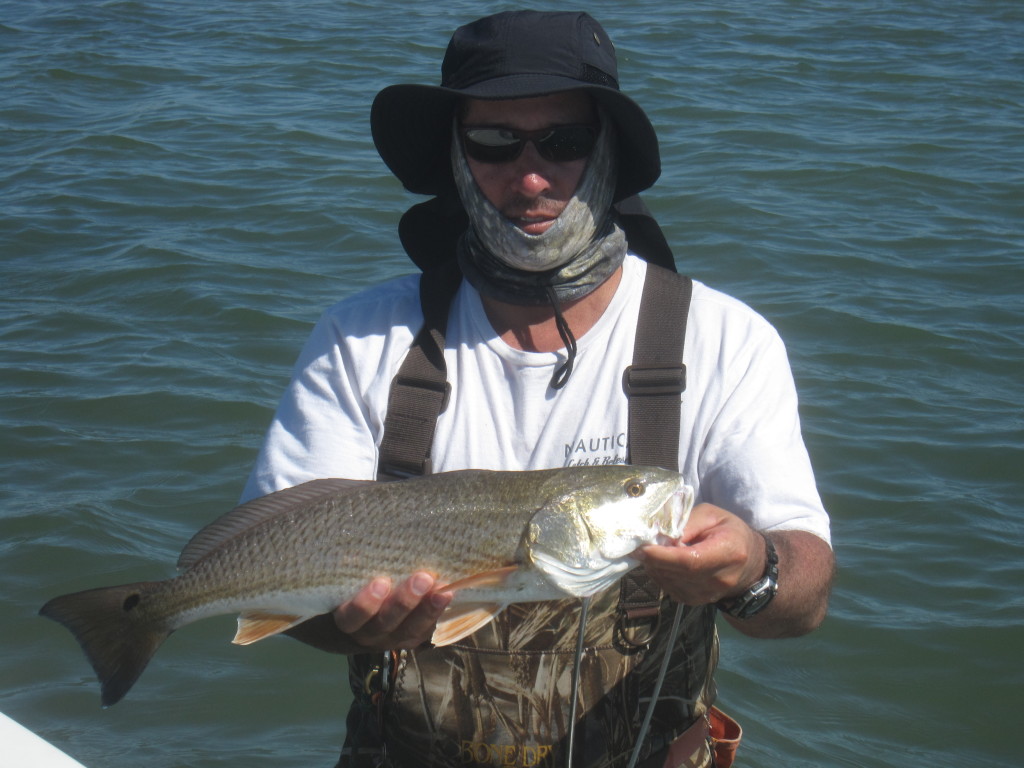 Voe finally got in the act with our only keeper redfish.
The big difference today was the wind was cool out of the north and it slowed the shoreline bite early.  The fish moved into a deeper drain and were bunched in there pretty good.  You could see trout flash, sheepshead milling around, and the occasional red swim by.  They were in such a small confined space that it was catch a couple and then it would quit, and then they would bite again.  Of course the drain was full of bait. So like Thursday, as it is most days on the Gulf, find them and you can catch them.  Probably the only thing we could have done better was start on out of the wind on the opposite side of the bay.  But as in the last 2 trips drains and shallow water have been the key.  And for my buddy Chris, it was what we will forever call bikini drain.  But that is another story.
By time it was over we caught 20 plus fish and kept a couple of limits.  It is really coming home to me how many trout will be saved with the 5 fish limit.  All over our Gulf coast trout that would be taken every day are being released.  I can not wait the couple of years it is going to take to start seeing real results.  Who knows, maybe that 17″ you release today will become that 30″+ that makes your trophy trout of a lifetime.
I have some really great comments and some other stuff to post, but it is back to Austin today for my checkup and hopeful release.  Then it is new glasses and just maybe I can see again.  And the new trolling motor for the Skiff will be here today so I hope to get at that tonight.  I have already replaced the locator, taken the old trolling motor off, greased the hubs………. and today the Mako LTS goes in for the 100 hour check up and prep for the Everglades trip.  But I know one thing, no matter what it will be back to the Gulf in a day or two.  It is just to good right now.  So keep stopping in and thanks for reading my stuff.
Good Luck and Tight Lines