Fish Catching Travel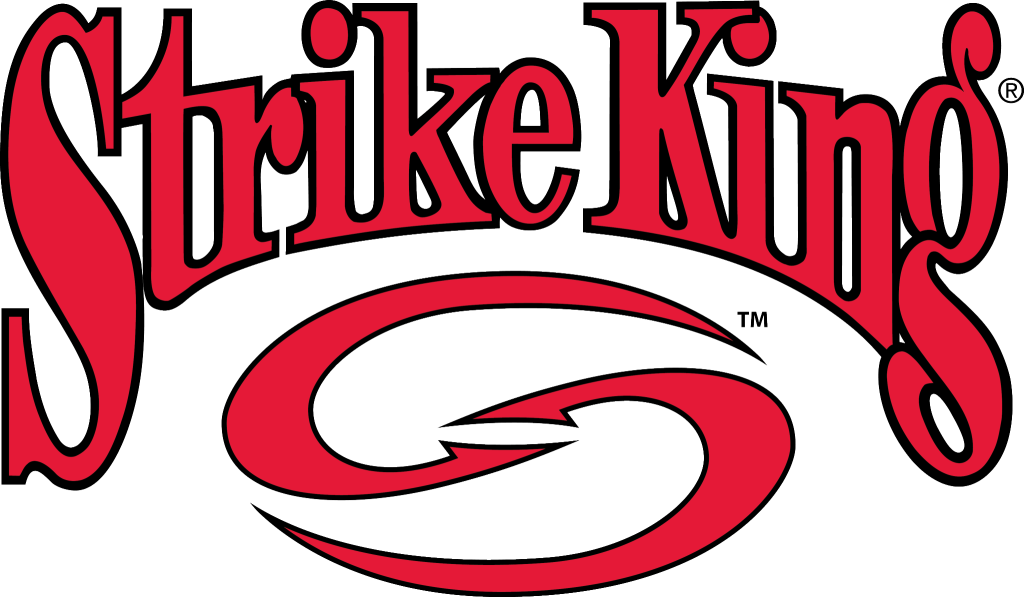 If it is spring and it's the Shoedog it is jerkbait time.  And the KVD is one of the best!
Shoedog and Lake Bastrop
"I have wanted to hit Lake Bastrop for quite some time. I stopped by there one fall day several years ago after picking someone up from Austin Bergstrom Airport. The bass were schooling all over the lake that afternoon and we just watched from the shore for a while- of course I had no poles in the car that day! 
I got on the water about one- weather was almost ideal for bassing. Overcast and light winds. I put in at the south shore park ramp. it was busy but not to busy. A lot of families spring break time. A lot of kayaks. 
I had looked briefly at the aerial map and had decided to try and fish it like I would at Fayette Co. or Coleto Creek- similar sized power plant lakes. I basically just put the trolling motor down and started off down the bank to the right from the ramp.
I started with one of my standbys a jerk bait. Today it was the smaller 2 hook Strike King KVD in a blue/chrome with a gold or yellow streak down the side. I went about half way down that creek arm before I had a strike and then I caught 3 nice bass in a row. I was staying out in about 10 feet casting up into 3 to 5 feet. Tough to fish a jerk bait any shallower there with all the reeds.
Here is a pic of the best of the first 3.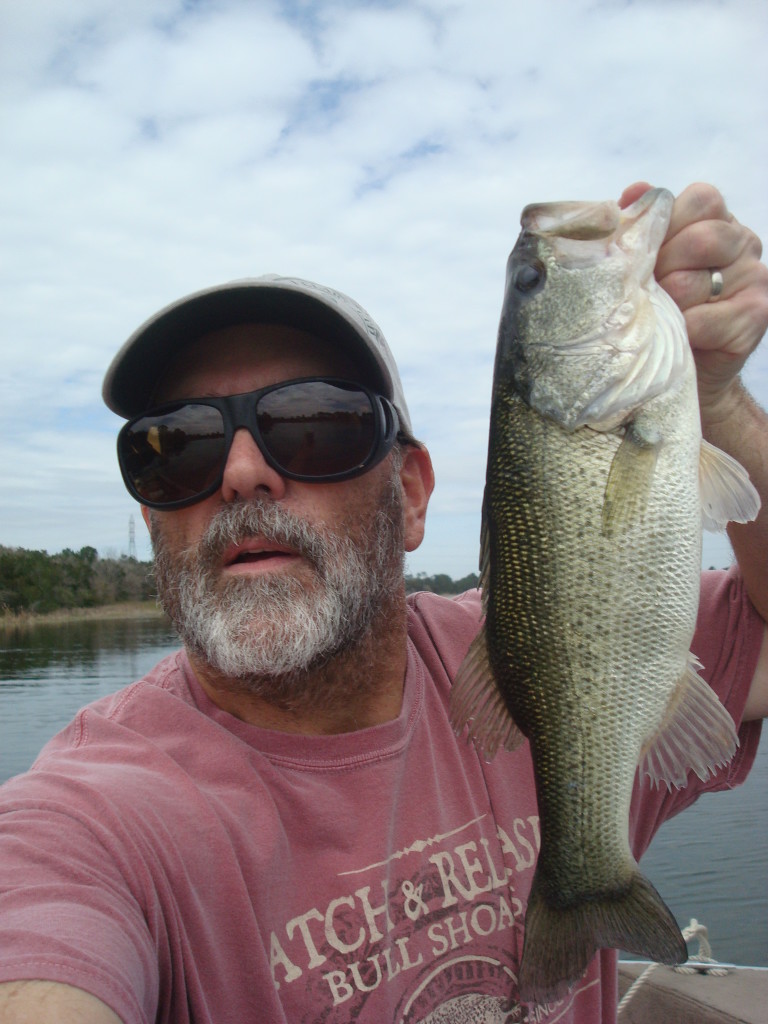 I fished the opposite side of the cove- it was the shallow side- I caught one more bass there and went back to re-fish the deeper channel side. I had no strikes, but I was able to get further back into the end as most of the other boats were leaving. When I got back to the narrowest part of the channel in the last of the deep water I got the big bite of the day. She smacked the bait and began to wallow and shake- it was great. A very healthy 21 inch fattie. It is great that spring is finally here. Solid fish like this should be pretty regular for a while- I love it.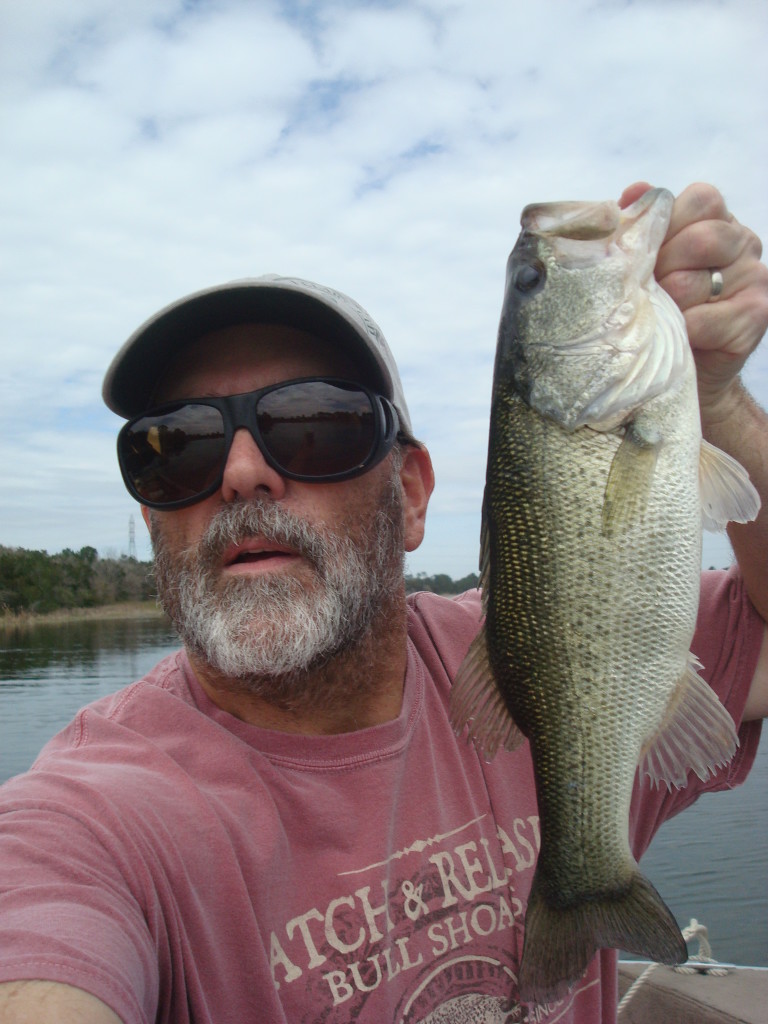 I then headed out toward the main lake area just trying to find banks with 10-12 feet and water open enough to throw my jerk bait. I lost another nice one that I thought was grass and never got a hook set and it threw the bait. 
I tried to throw a spinner bait on a windy point, but had no luck. I tried a square bill but had no strikes. Back to the jerk bait and I caught 3 more. By that time it was getting pretty overcast and spitting a bit. 
I was at a little pocket about mid lake and I caught a nice one on jerk bait.There were a couple lay down oak trees and it looked like there should be some bass. I tried the spinner bait again and on the first cast a nice 19 incher did what you love them to do- stopped it in it's tracks!  A great bite and another nice healthy fish.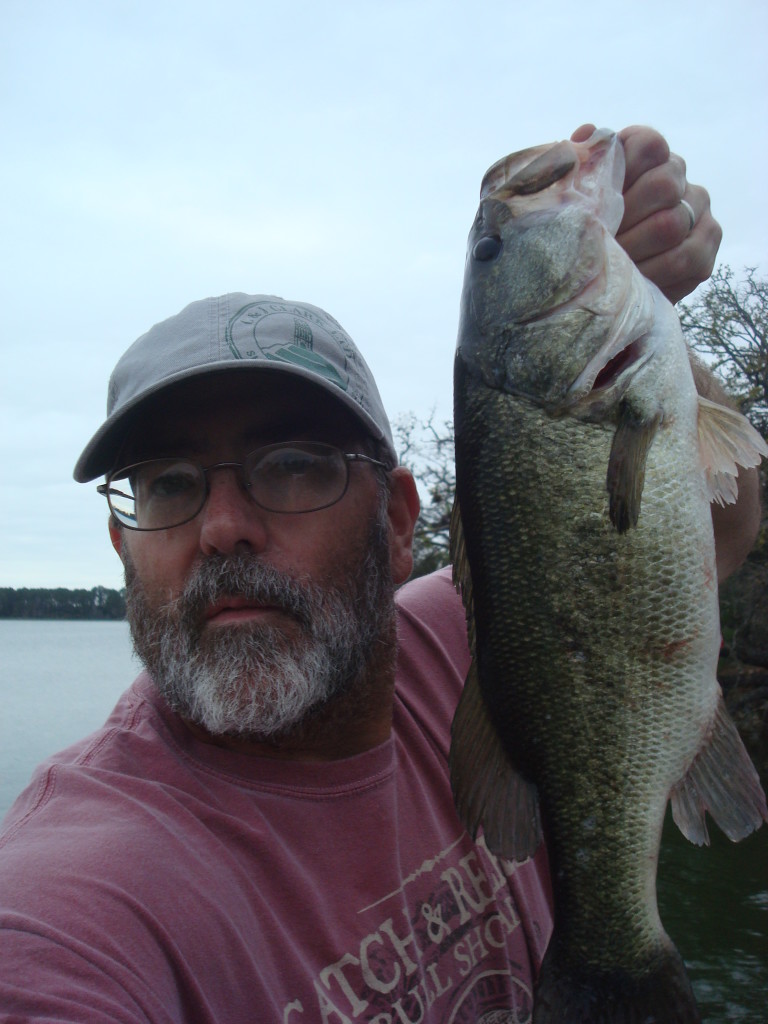 By now it was a steady rain/mist and I- as usual- left my rain suit hanging on the door at home. I called it a day. Not a bad trip for my first Bastrop excursion. 7 nice bass- a 5 plus and another about 3 1/2. In only about four and a half hours. Next trip I will start in a different area and try to locate a few more spots. Great to be on the water in the springtime!"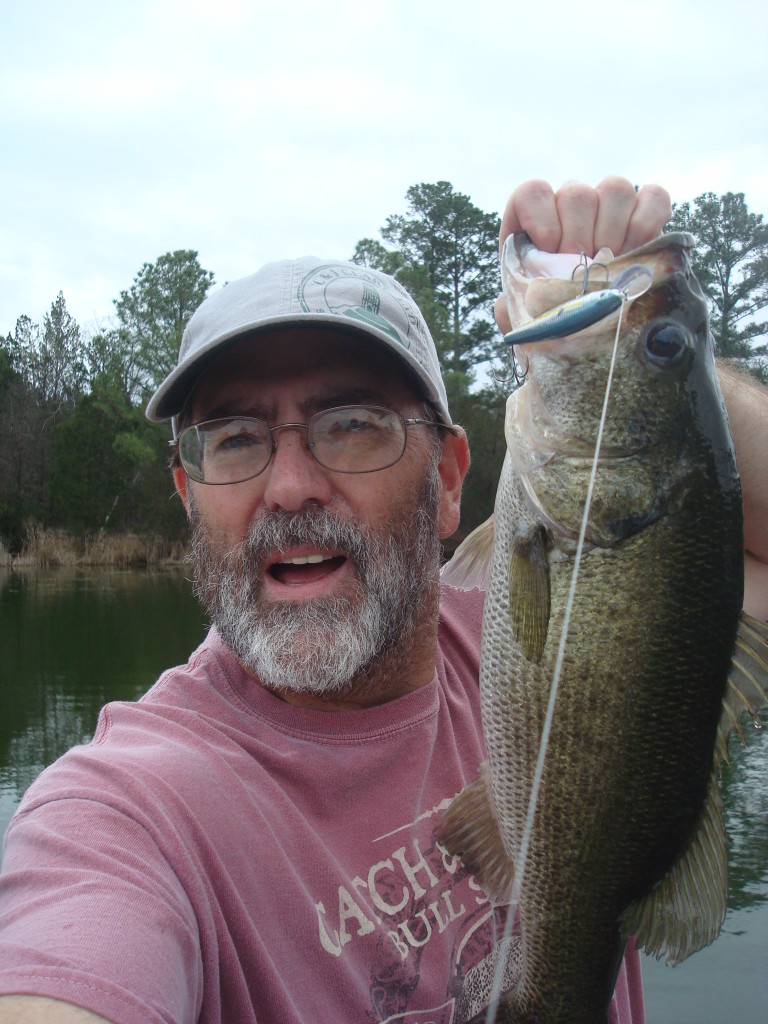 Thanks for the report Shoedog.  It is only a month away from our trip to the Everglades and the Boca Grande area of Florida.  I don't know about you but I am getting excited.  So as the rain comes down I am headed out to pick up Voe and see if the heavy part will get past us and we can get a little fishing in today.  With it as heavy as it is we will be going to Coleto.  So whether we get some serious fishing in today remains to be seen.  I have a couple of other things I will get to in my next report, so keep stopping in and thanks for reading my stuff.
Good Luck and Tight Lines