Fish Catching Travel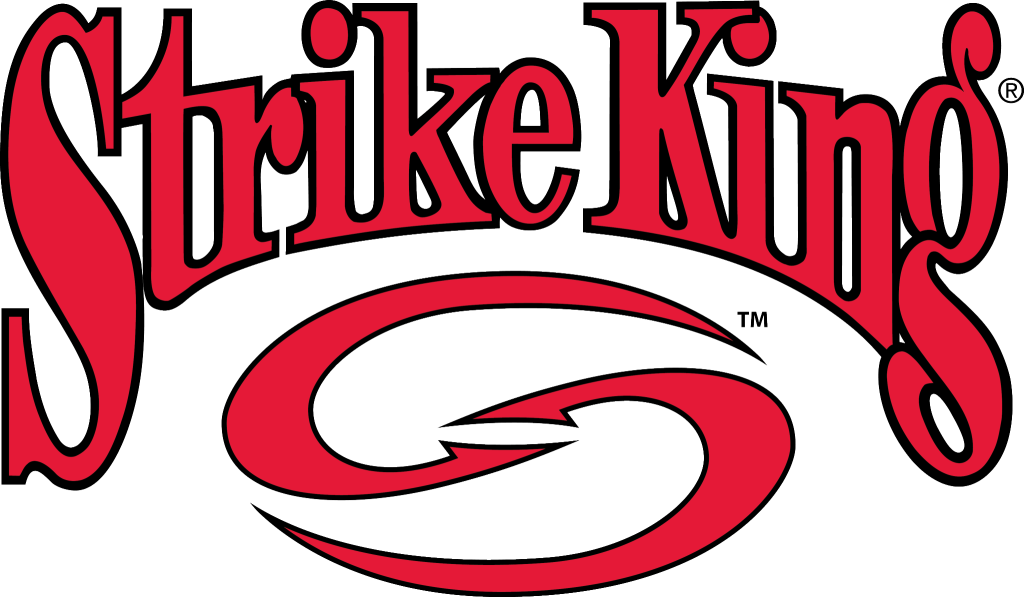 Now is the time for throwing the Swimming Jig with a Rage Craw.
I know this is hard to believe but I have a couple of more days to work this week, then it is over and back to fishing.  A little honest hard work never killed anyone, and I actually have enjoyed it.  And the side benefit, a basic makeover of the Carolina Skiff, will have it back in prime shape this week.  So as I knock off a couple of more days I am looking forward to getting back to some serious fishing.  The plan that is taking shape starts Saturday and ends Wednesday or Thursday – 4 or 5 different places on consecutive days.  It is time to make the rounds of the old standbys, Keller, Indianola, and POC, with a day of crappie and bass fishing on Texana and Coleto.  I have done that before, fishing multiple days on different water and it is just plain fun.  Time to make up for lost time.
*****************
I got a couple of Coleto reports and both involve the outflow.  An acquaintance of mine caught a big yellow cat, looked about 25 from the picture, and he is also catching crappie shallow on Texana.  And I just heard of some serious white bass at the outflow on Coleto.  The fishing is heating up on Coleto and with the kids off now is a good time to take them fishing.
********************
I got this note from Rick which basically says it all about my fishing report from the other day.
Oh well, if you don't go, you'll never know! Thanks for the salt report and yes, crappie filets in the frying pan is a thing of beauty.
I really did think I could put a few trout in the boat but it just did not happen.  This big rain we just had will definitely end that type of fishing until next year.  And I really appreciate your kind offer but you don't know the boss of Team Nancy.  Motels in the Austin area are not an inconvenience to her, they are her hobby.  (It ain't the Motel Six.)   Some of us fish, for her is all about the travel, and motels are her specialty.  But it was nice of you to offer.
**********************
A reader dropped me the following note and I wanted to share it with you.
we're you fishing coleto creek this time or lake austin……I am taking my daughter thursday……am excited to see her after a rocky divorce……she is my 16yr old fishing partner…..has 5 junior division wins…..salt and fresh
I was fishing Coleto, I have not had the pleasure of fishing Lake Austin.  And being divorced many years ago I know how tough it can be on the kids.  And how lucky you are she is a fisherman.  Fishing can give you guys quality time together and time to heal.  One thing I would tell you, keep it about you and her, you can both get past this.  Be the bigger guy and she will love you for it.  So good luck, and if she catches a big one send me a picture, we would love to see it.
*********************
As many of you know Strike King has been kind enough to help me out with a lure sponsorship the last couple of years and I am so appreciative.  What could be better than help from the best lure company on the face of the earth.  Their stuff works, and as I have said many times, the Redfish Magic is my favorite bait of all time.
In the spirit of full disclosure I did want to fill you in on a related topic.  I was under the impression that Down South Lures was going to help out with a lure sponsorship.  Apparently that is not the case.  After several conversations I have heard nothing from them.  I did my part and promoted their products here, and at the ramps and cleaning tables.  For whatever reasons it has not happened.  Since they initially called me apparently I was not dreaming.  Oh well, they make a great bait, sorry it did not work out.
********************
Texas may be my adopted home, but Arkansas is where I cut my real fishing teeth.  20 years of guiding on both Bull Shoals and Norfork, not to mention the White and North Fork rivers, home to some really big trout.  The river fishing is the one thing I do miss, nothing like catching big trout in the winter on jerk bait.  There really is nothing more to say about the potential for big trout than this: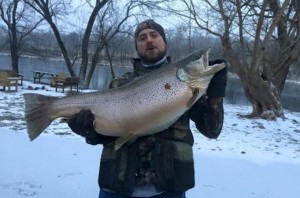 Are you kidding me!
What is amazing about Calvin Johnston's brown trout that weighed 38 pounds 7 ounce is that it is only the third largest on record from Arkansas.  And if you notice the weather, there is no better time to catch a real monster than in the winter.  It was 37 and 1/2 inches long but a little short of the current record caught by Rip Collins that weighed in at an unbelievable 40 pounds 4 ounces.  Not sure who took this picture but thanks for letting me share it with my readers.  And here is a link to the story with a couple of more pictures.
http://www.grindtv.com/outdoor/outposts/post/arkansas-angler-lands-enormous-brown-trout/
And speaking of Arkansas my buddy Clyde sent me a text that the walleye run is on at Norfork Lake.  There were a few walleyes around when I was living there but the numbers have really taken off and walleye fishing is now a viable option in the Ozarks.  Not sure if I will make it there this spring, but I sure love fishing there.  Deep and clear, it is a real change of pace from this part of the country.
************************
It feels funny not reporting on fishing trips, amazing how a retired guy has not been able to fish as much as usual.  But I promise that is about to change.  Every time I see a boat go by it makes me crazy.  And the Shoedog just called and he is back and ready for a couple of days.  So as soon as we get this hole dug, hopefully by Friday early, the fishing will begin.  And one last comment on a little physical labor, my old body is telling me that is why they call it work.  So keep stopping in and I promise the report faucet will be turned back on.  Thanks for reading my stuff and sticking with me.
Good Luck and Tight Lines