Fish Catching Travel
Happy New Year  –  The Year in Pictures
January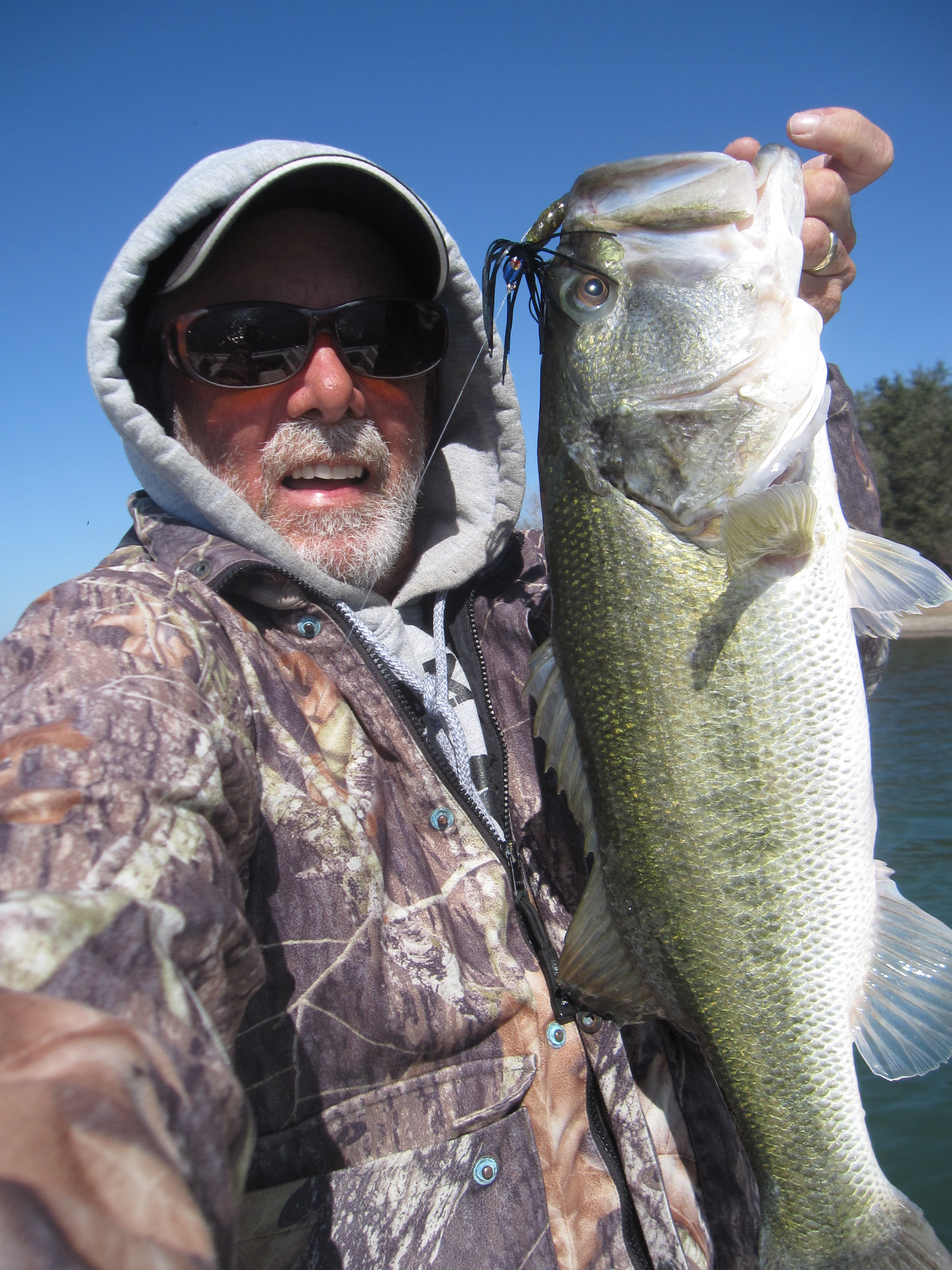 The Swim Jig bite was on.  This was one thin fish for a big one.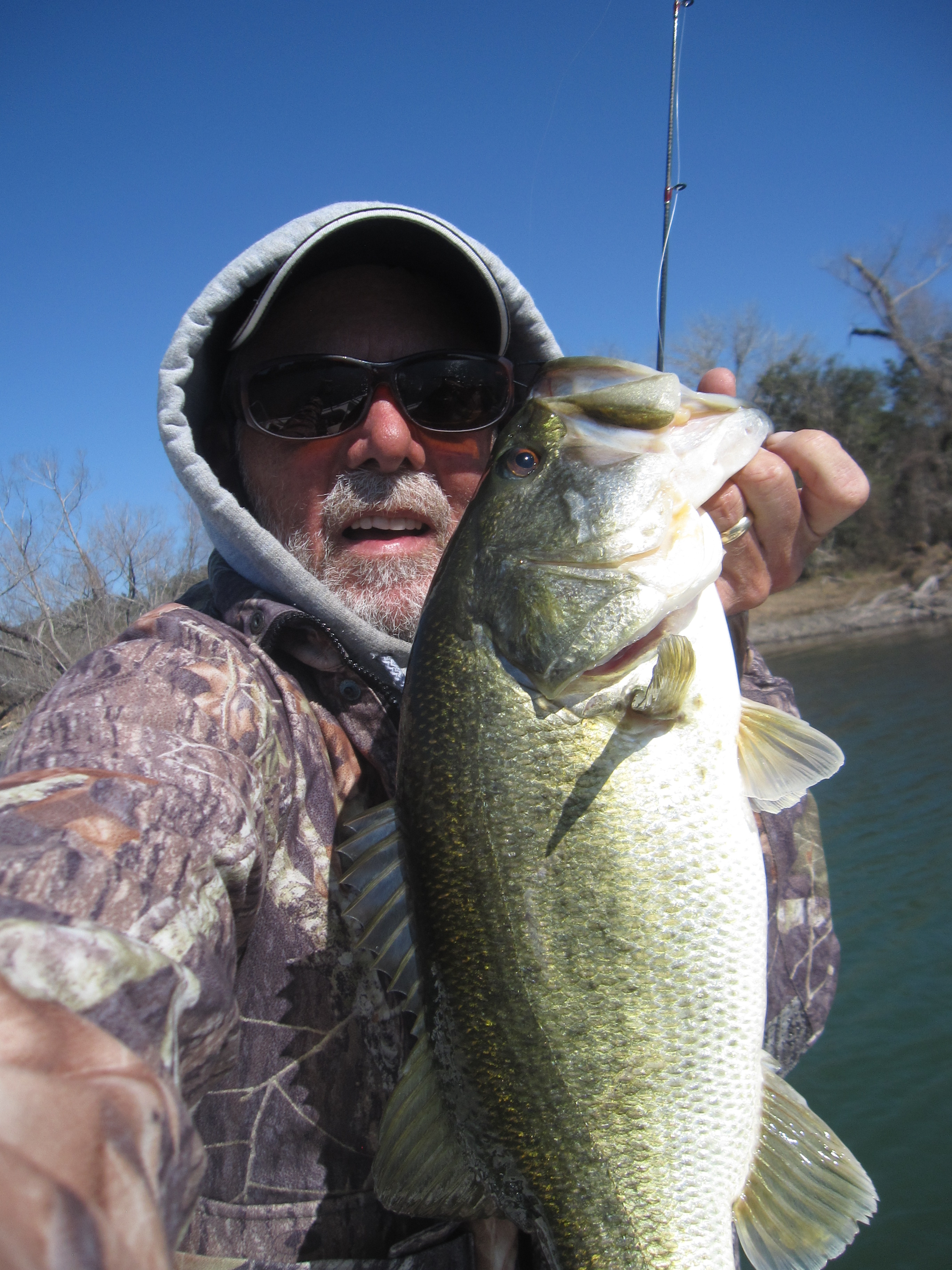 And this one was a real hoss.
It was a good month for trout and reds at both POC and Keller.
February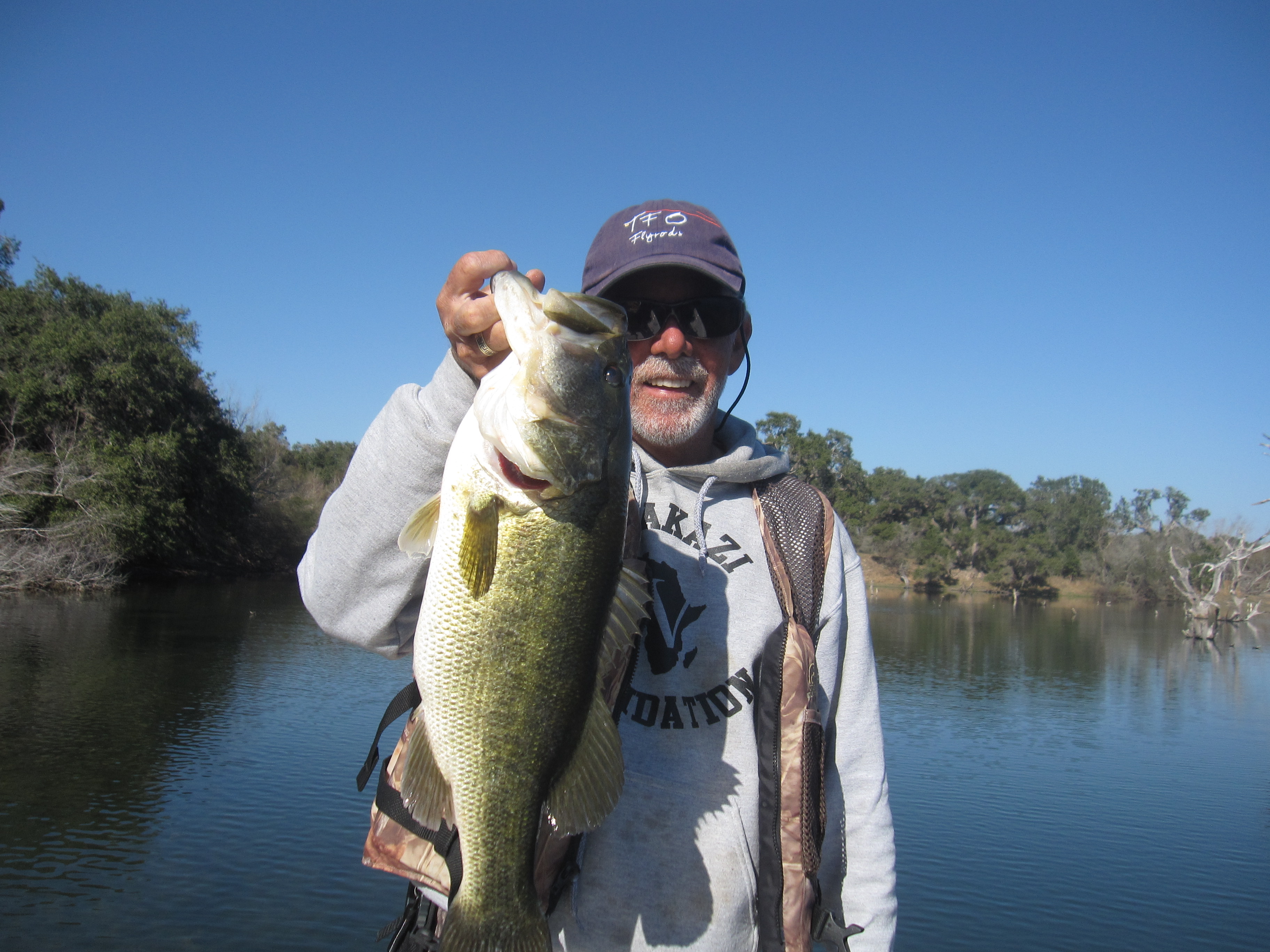 Coleto continued to produce big fish.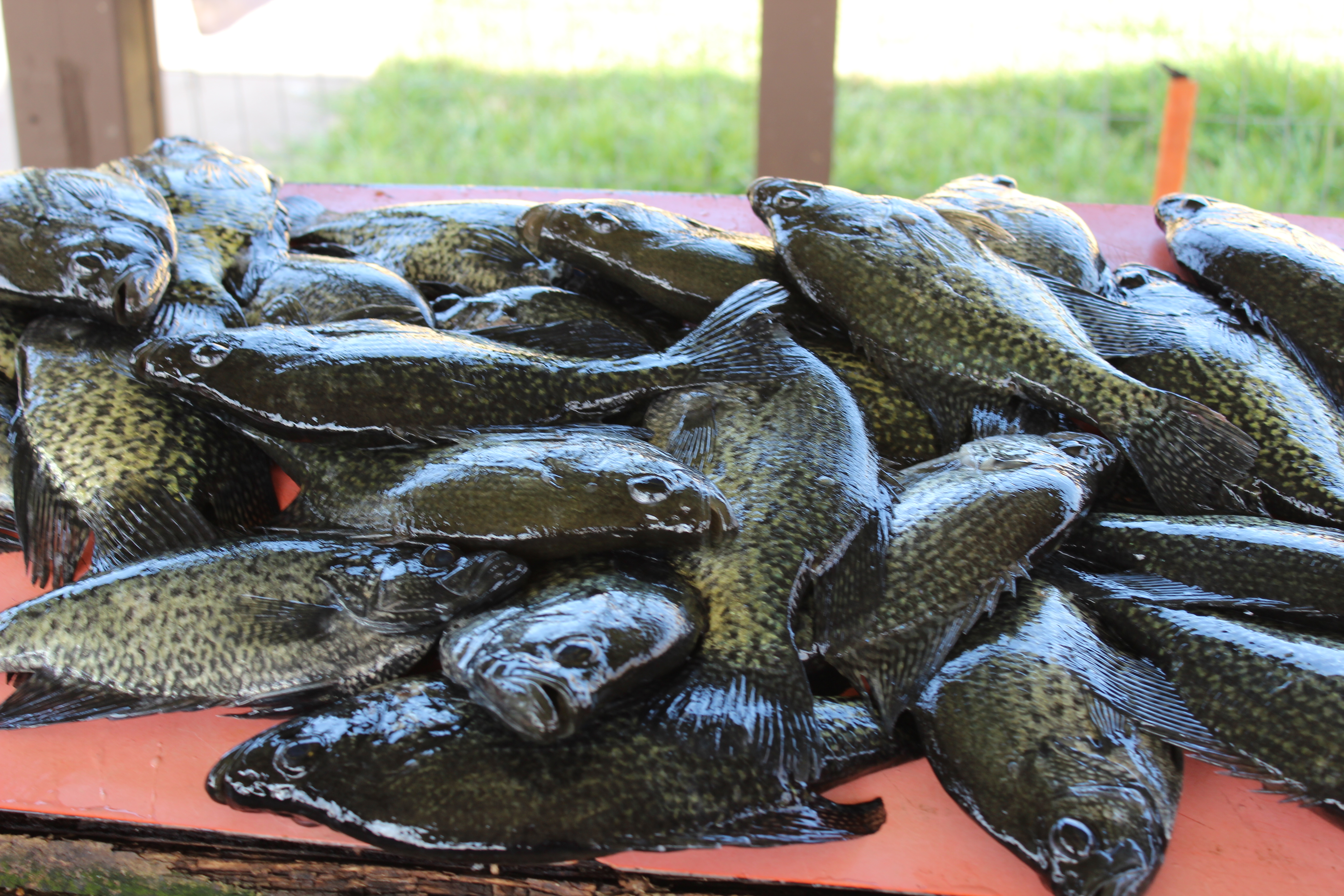 I caught my first wad of crappies on Coleto.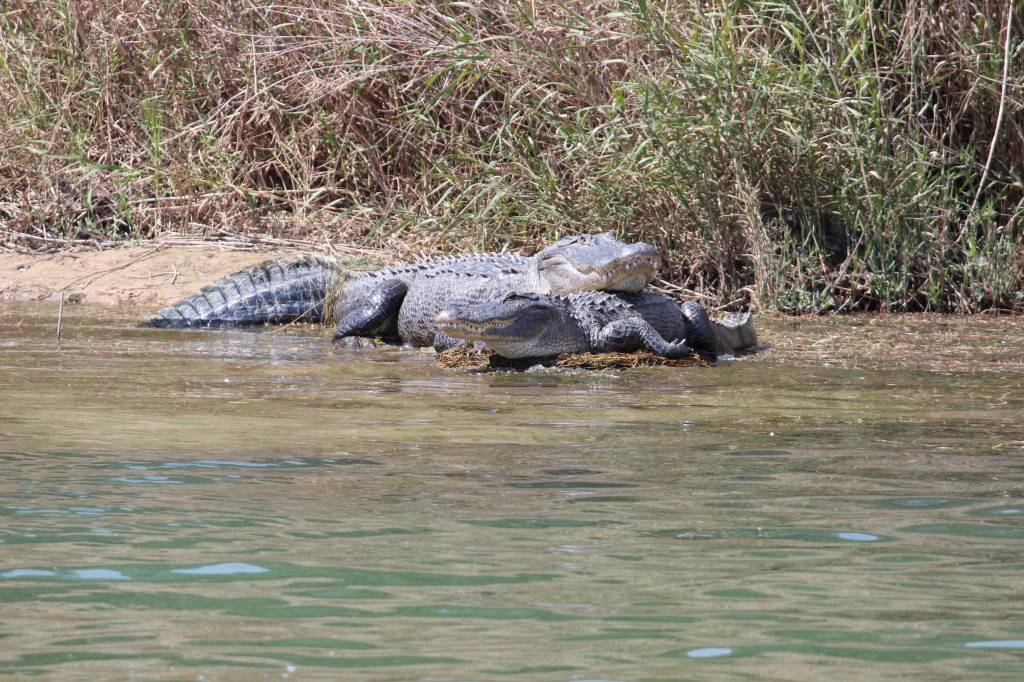 Best buds.  One cool pic and one cool animal.
March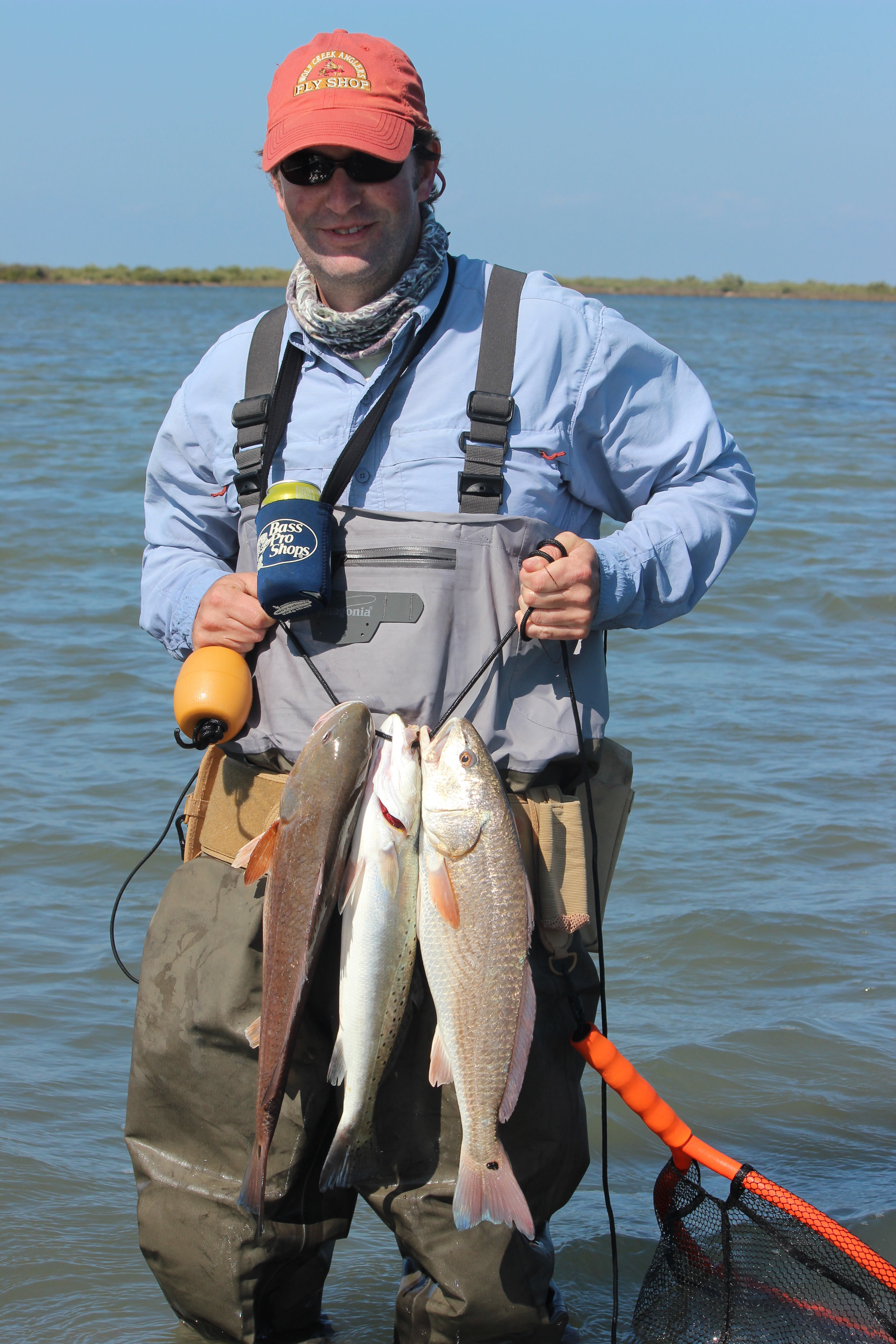 I got to fish with the Austin boys a couple of days.  Always a good time with them.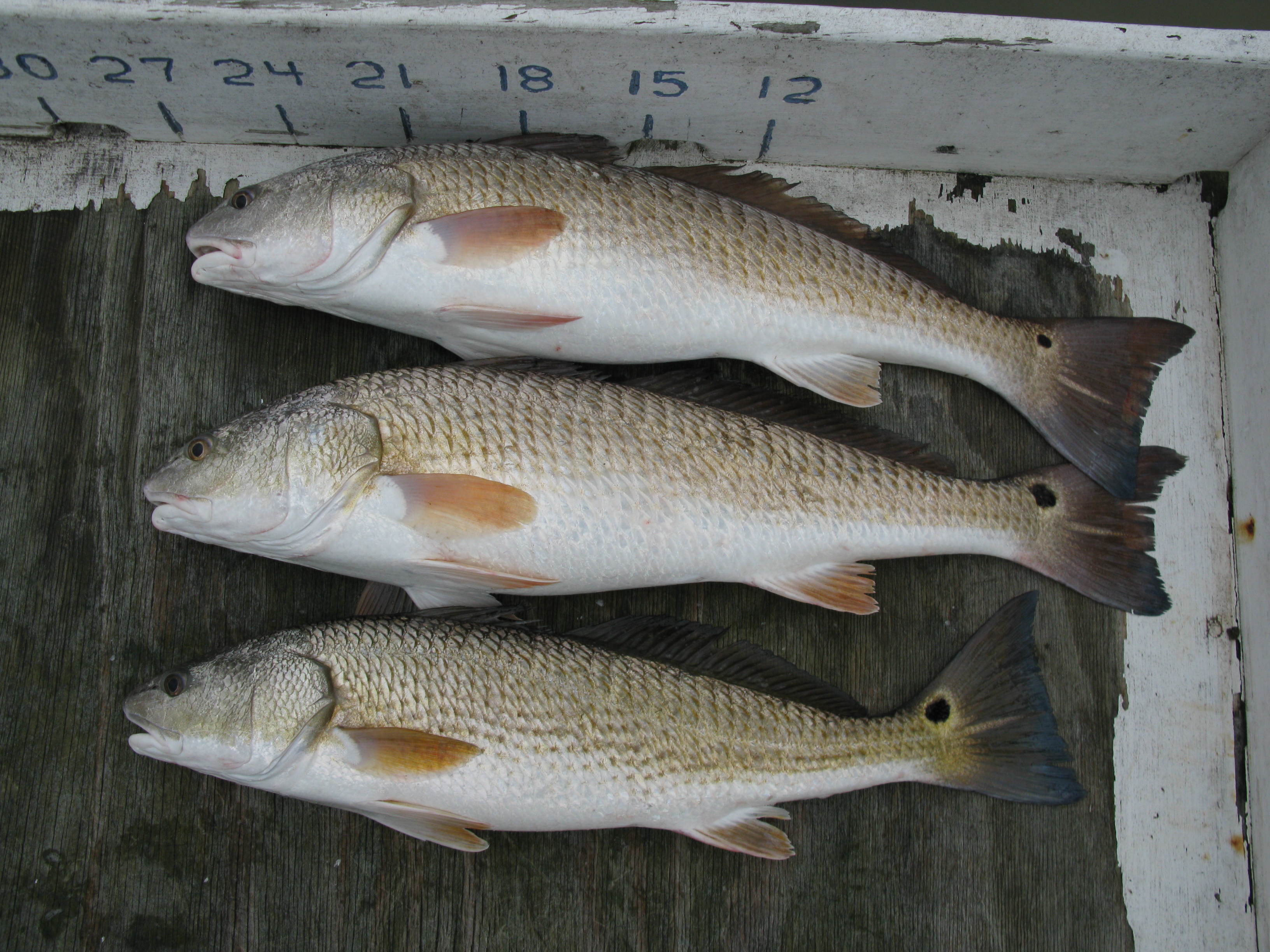 And Keller Bay continued to produce redfish.  Thanks to Keller Bay RV park for the picture.
April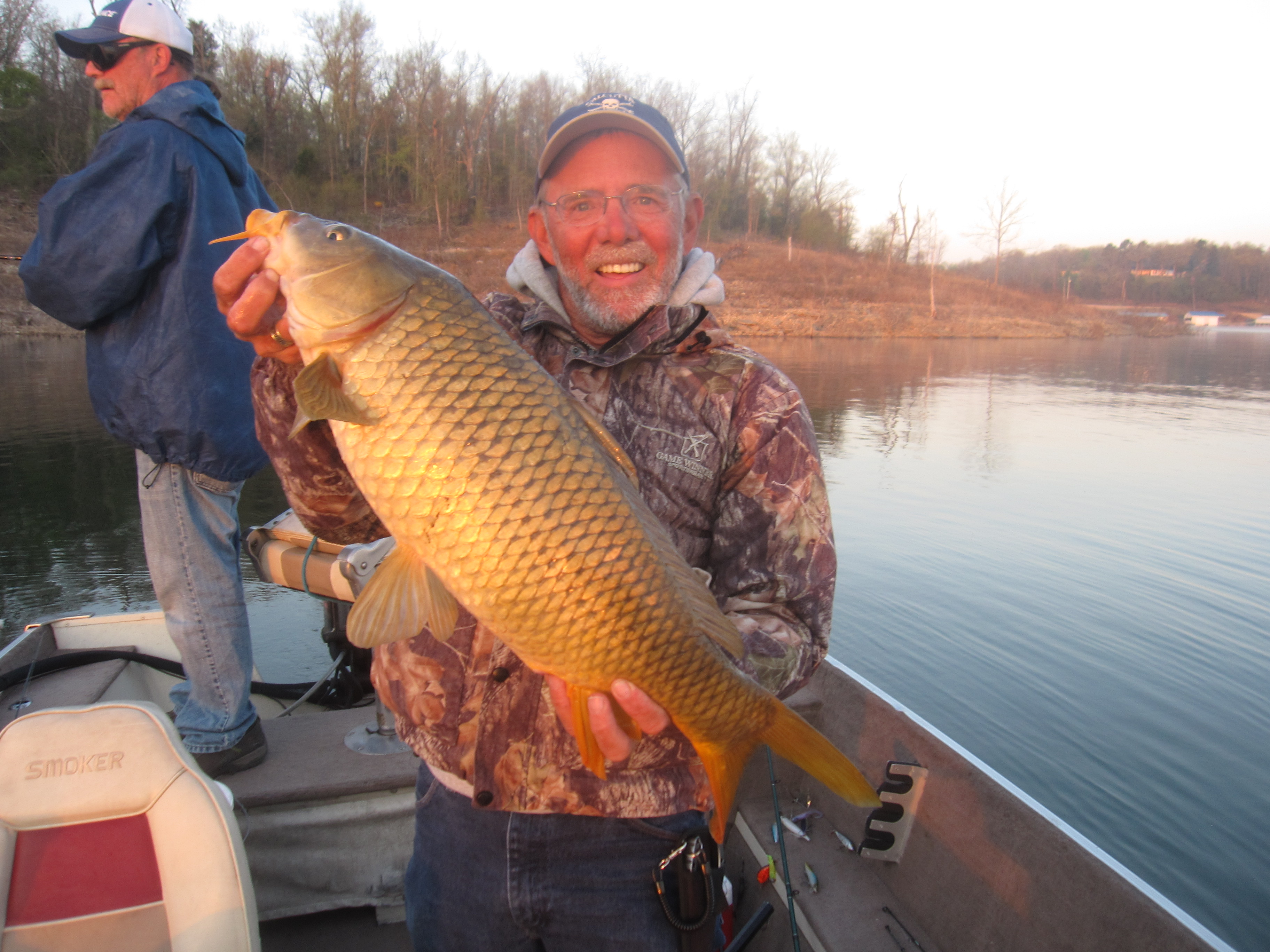 We had a great trip to Bull Shoals and Norfork lakes in Arkansas.  I busted 2 of these critters on grub on consequtive days.  You just never know.
This is the brown fish we were after.  We caught walleye, smallmouth, largemouth, white bass, stripers, and a few other odd balls.  The Twin Lakes Area is a great place to make an April trip.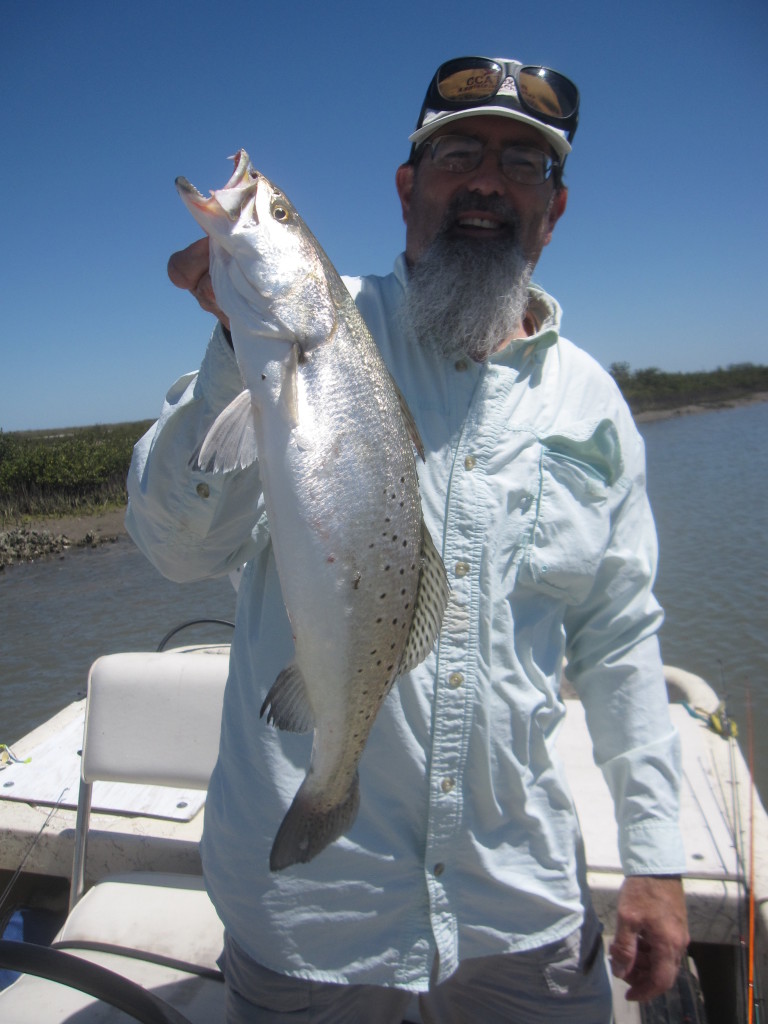 The trout fishing remained good at POC.
May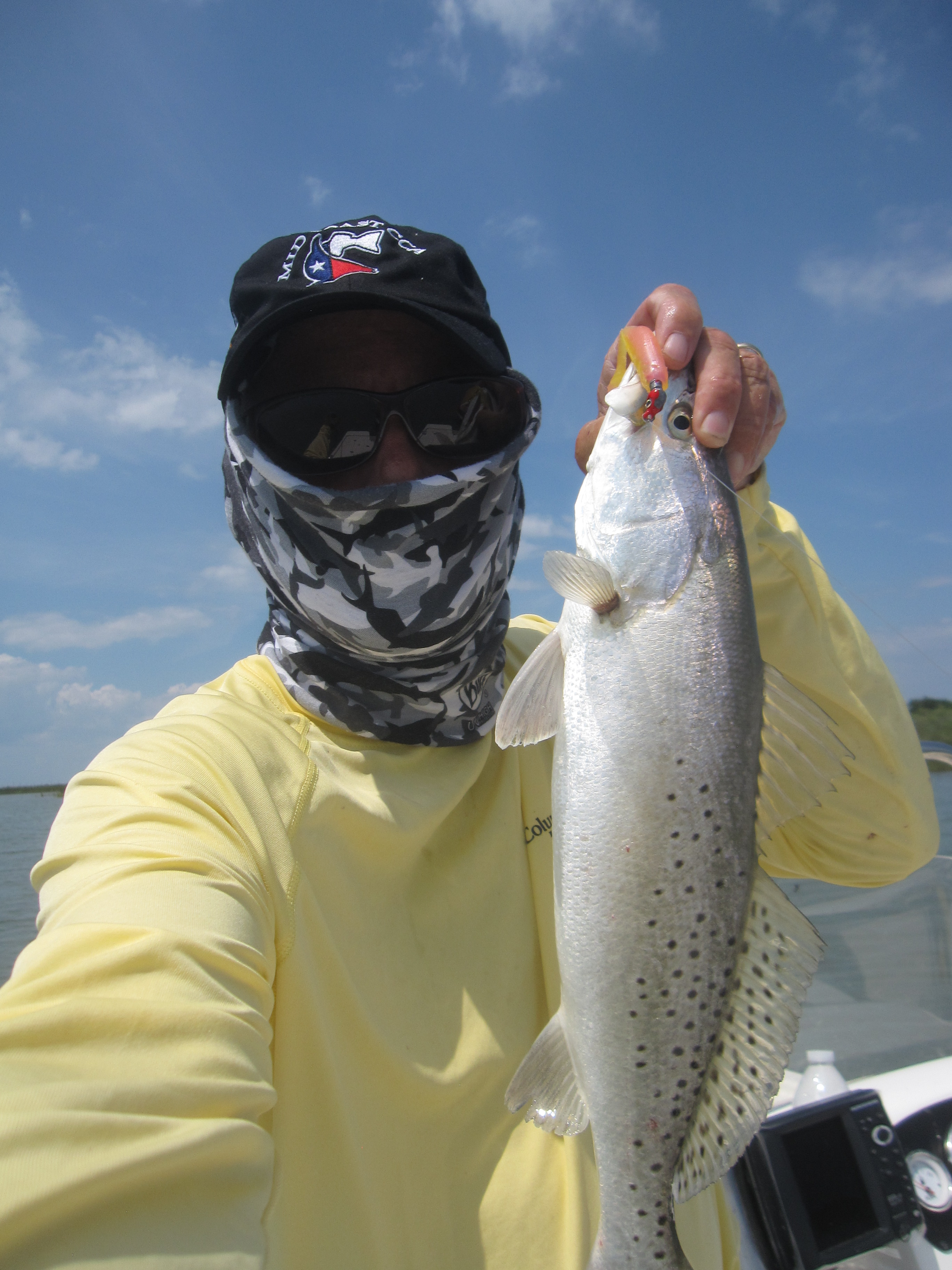 It was a good month for trout.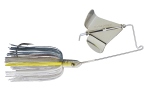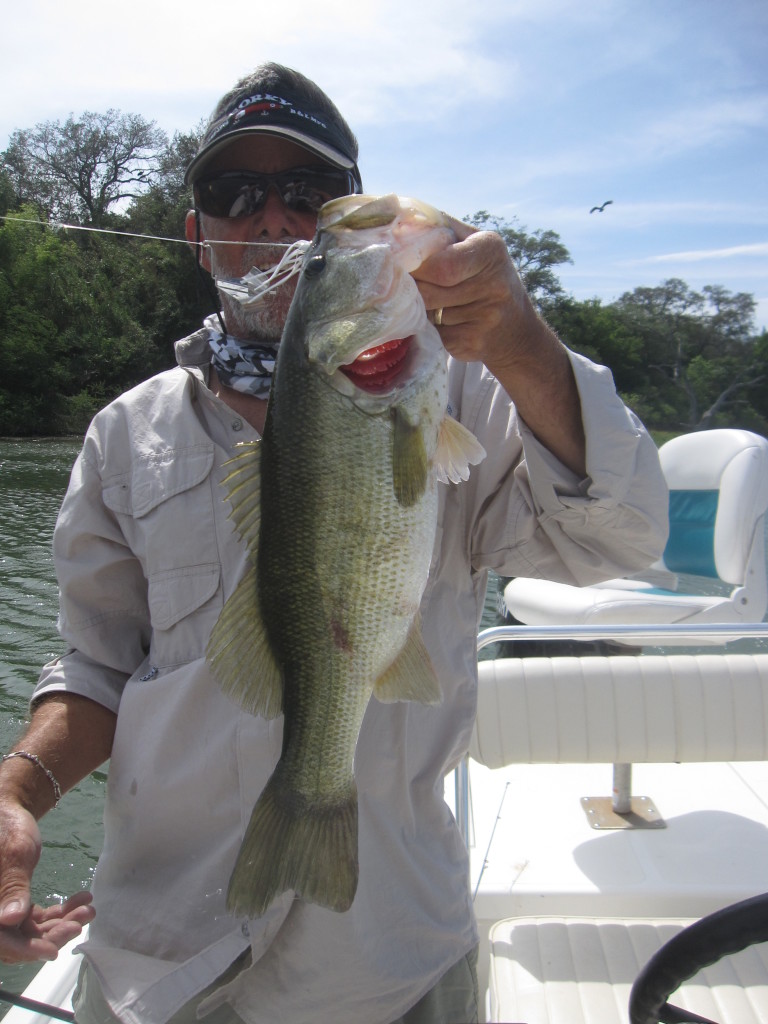 And of course the buzzbait bite was in full swing on Coleto.
June
June was our Canada trip.  What more can you say about a world class fishing destination.  Big smallmouth, walleye, and muskie.  We had another fabulous trip which was highlighted by the Shoedog and the beaver in a life or death struggle.  What more could you want from a fishing trip?  We are headed back there during the full moon in August, one of the great times to troll for big muskies at night, should be awesome.
That is one huge smallmouth.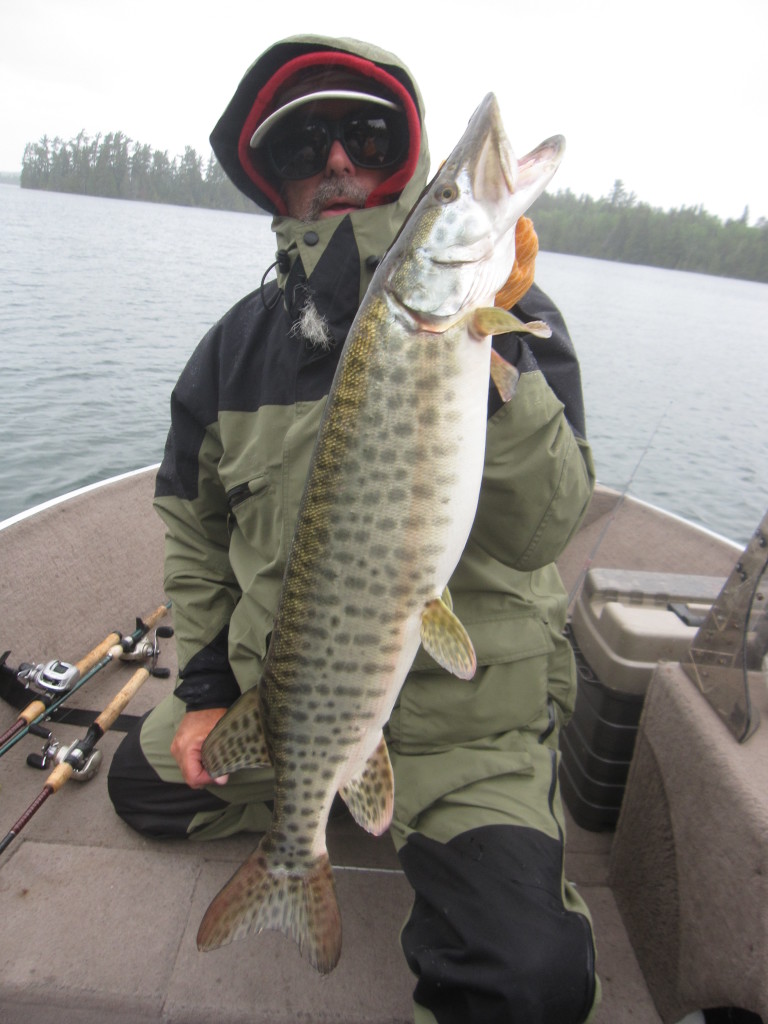 The Shoedog put the serious hurt on them this trip.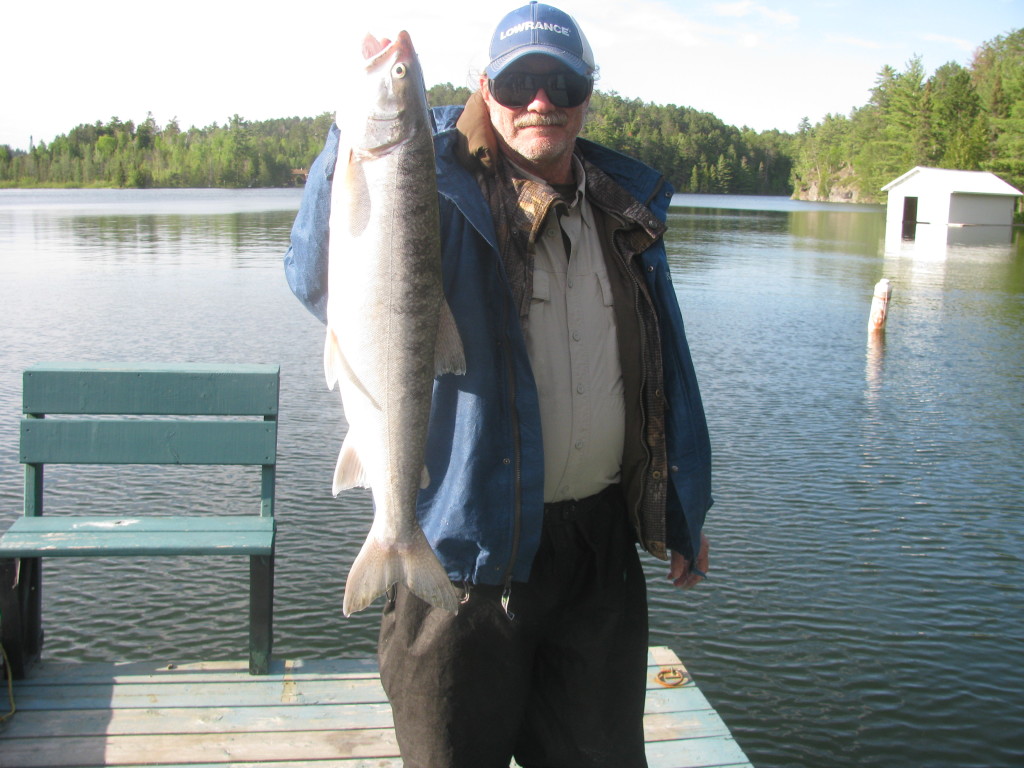 We also put the hurt on some Lake Trout.  Nice fish Clyde.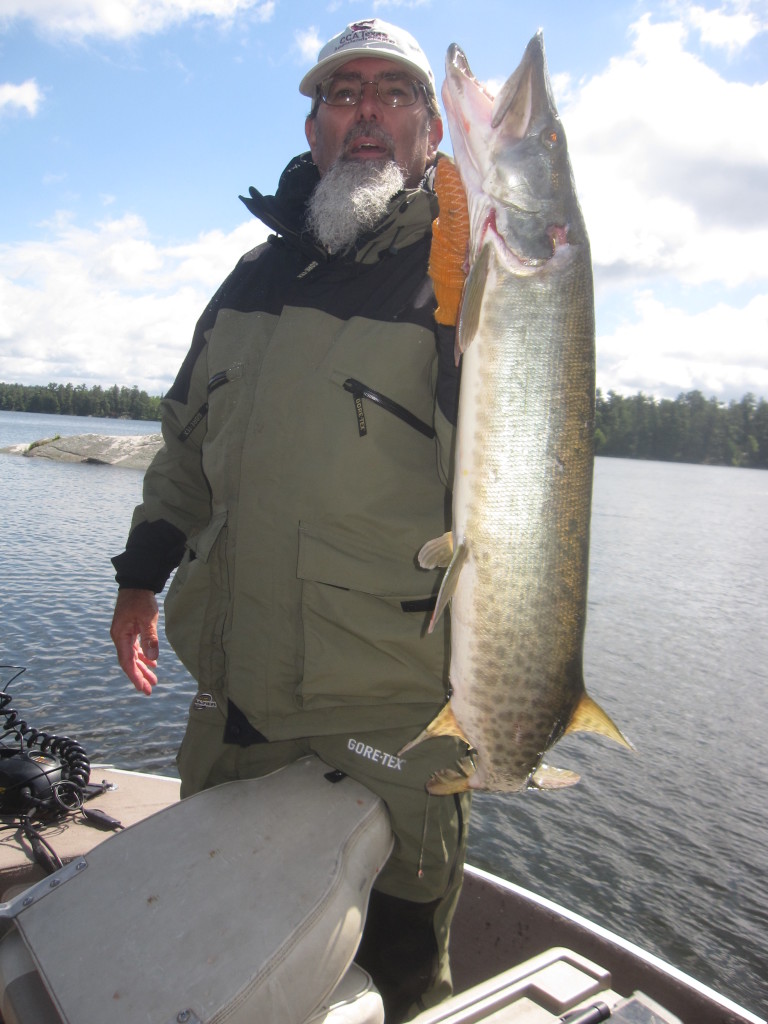 When I say the Shoedog put the hurt on them I am not kidding.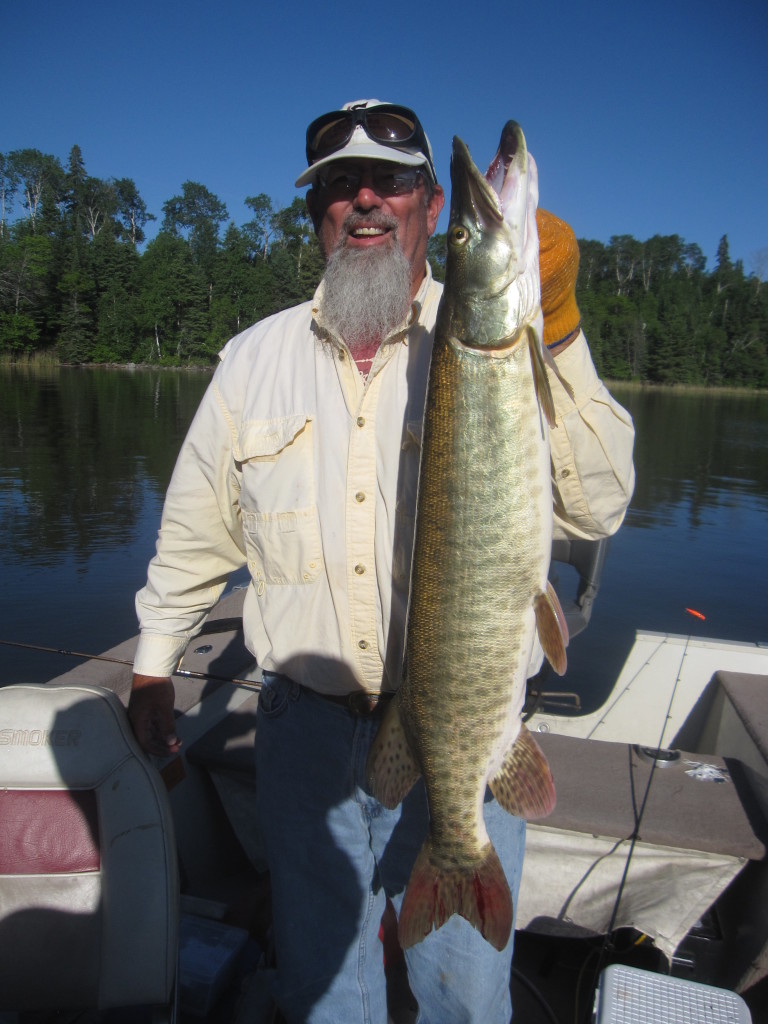 No, seriously folks, he laid the smack down on them.  Some trips it is just your turn and Shoedog got the most out of this one.
This is what your thumb will look like after 2 weeks in Canada.
July
The Powderhorn Ranch shoreline produced come big trout.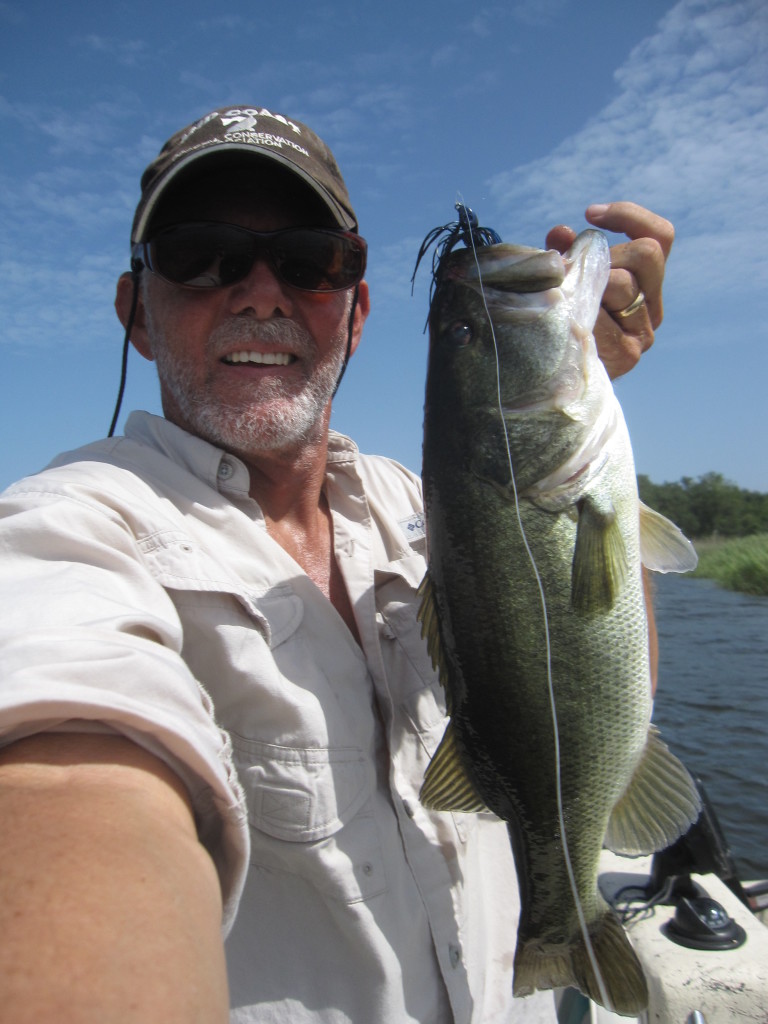 The Strike King Swimming Jig produced for me from January to January.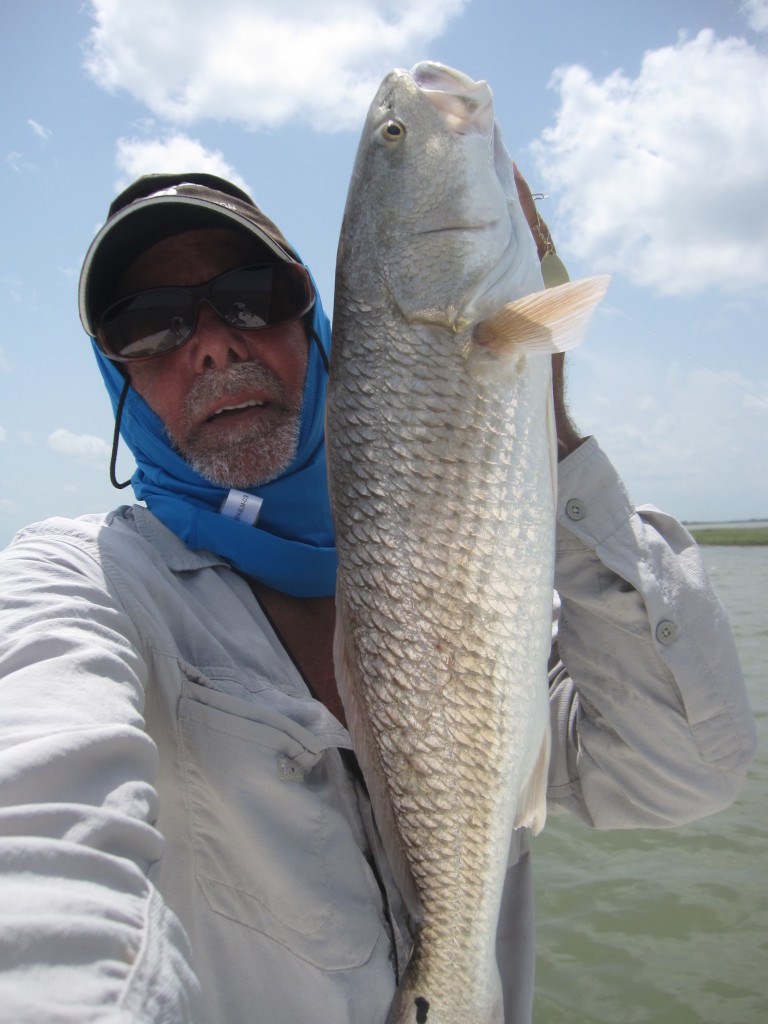 What more can you say about the Powderhorn.  One of the great redfish spots in our area.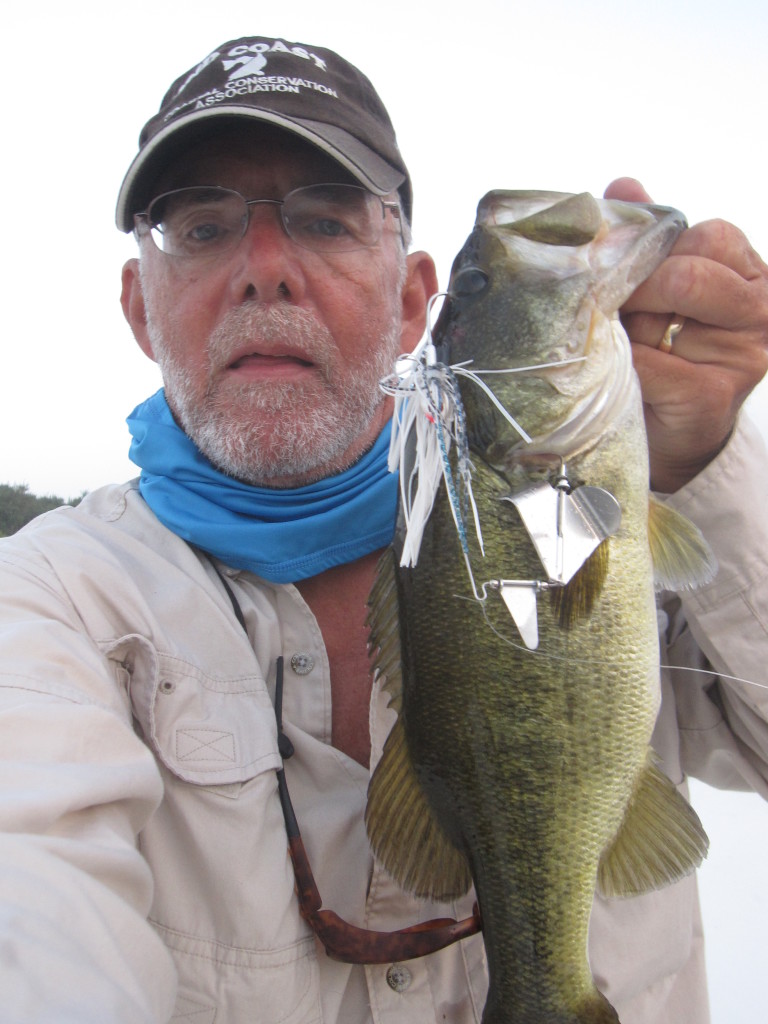 And do hot hesitate to throw a buzzbait on Coleto when it is hot summertime.
And my buddy Chris and I had a pretty good day on Panther Reef.
August
And a friend sent me a cool picture of the 3 they had on that day at POC.  Summertime is tarpon time in our area.  I should put that on next years list.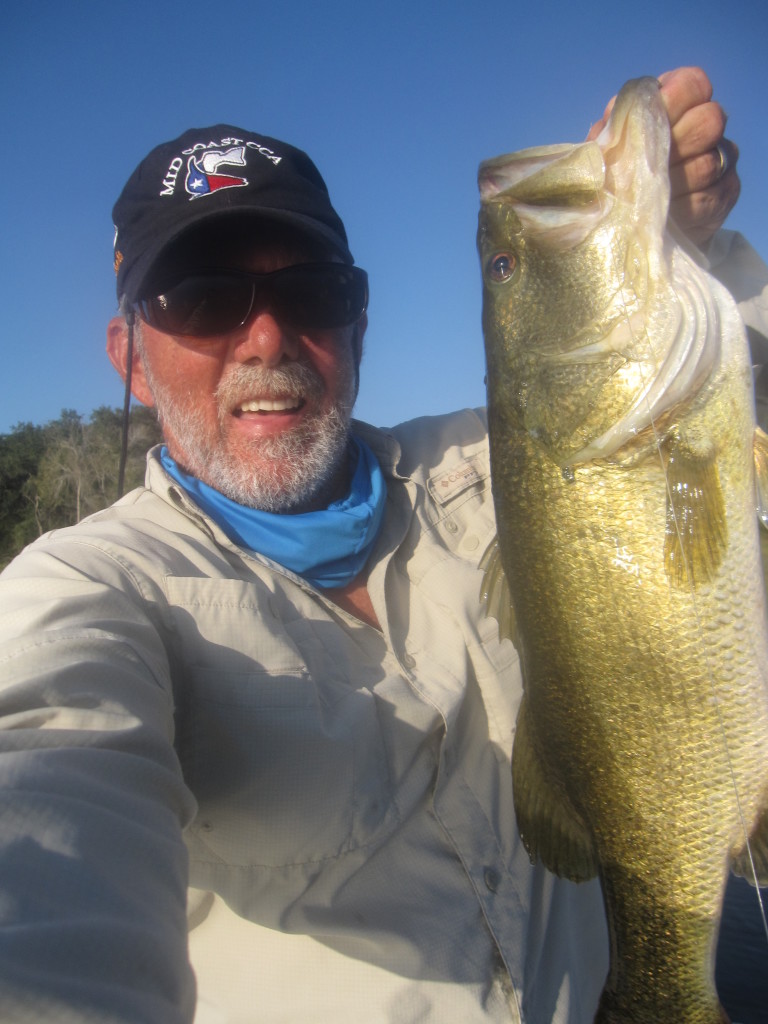 Frog time on Coleto.  When the grass mats are up toss that thing right in amongst them.
The fish of the year.  Aaron with a monster out of Keller Bay.  In less than a foot of water that thing exploded on the Strike King Redfish Magic.  What a fish.
September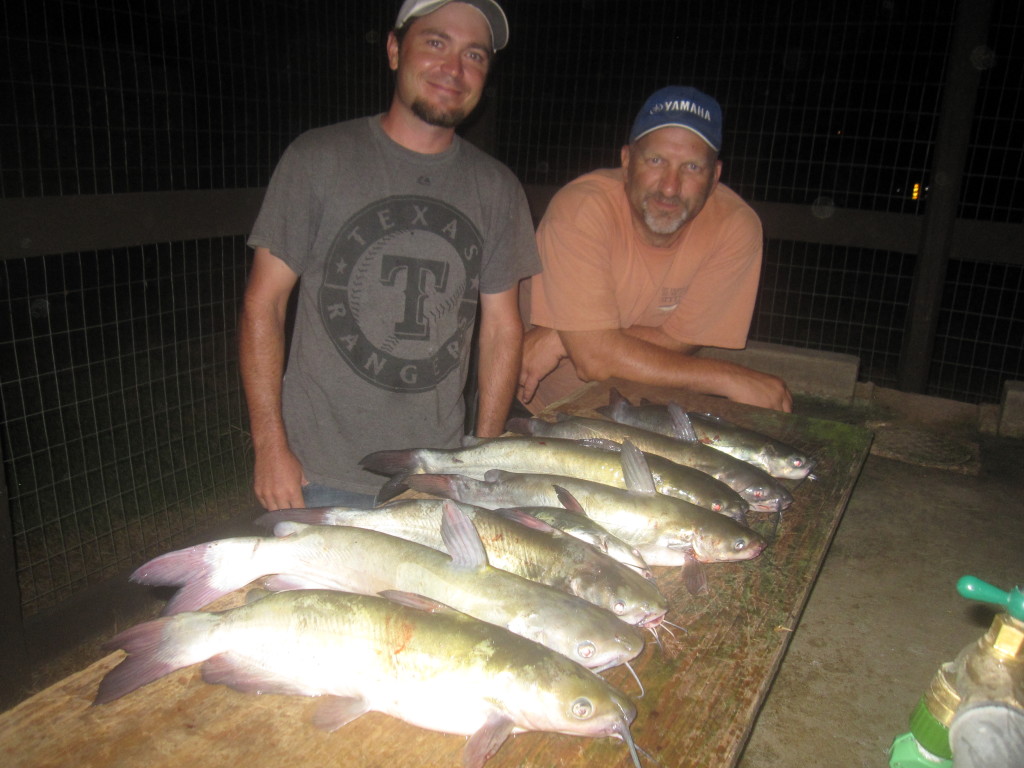 We got into these at night during a mayfly hatch.  A cool deal, hope it happens this year.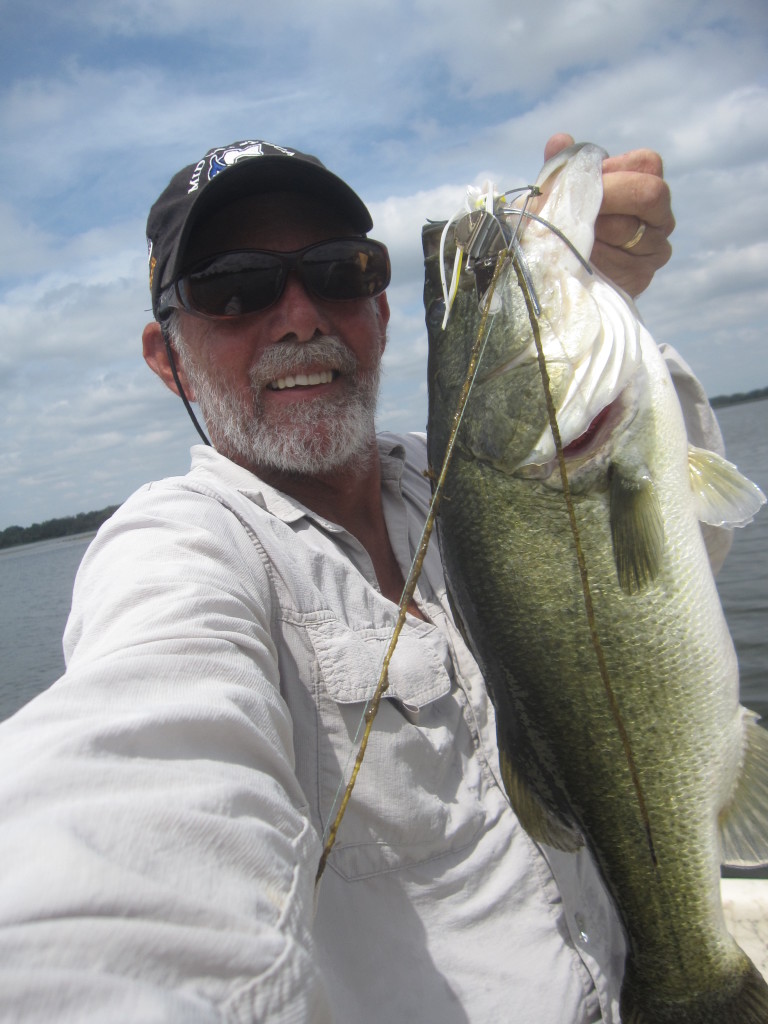 And the buzzbait bite continued.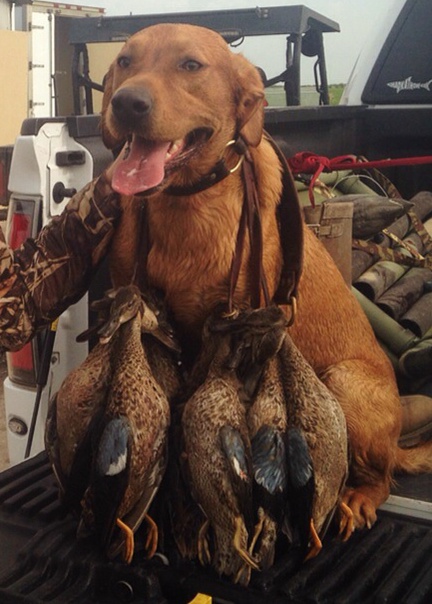 Teal Season was on!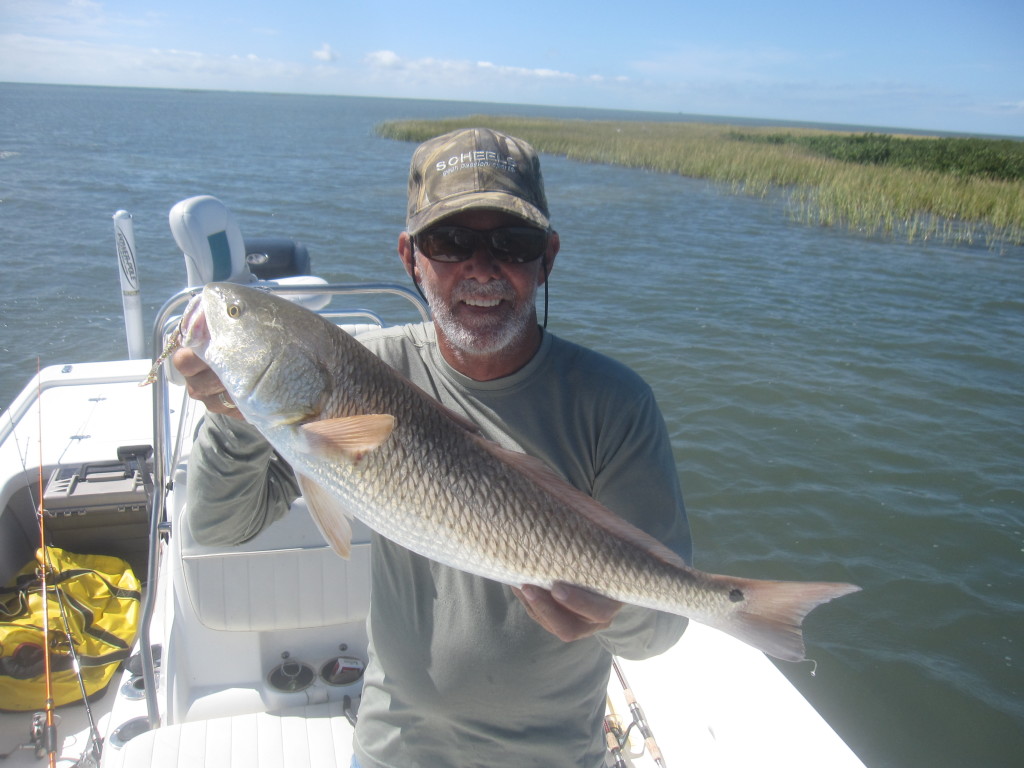 And the fishing at POC continued to be good.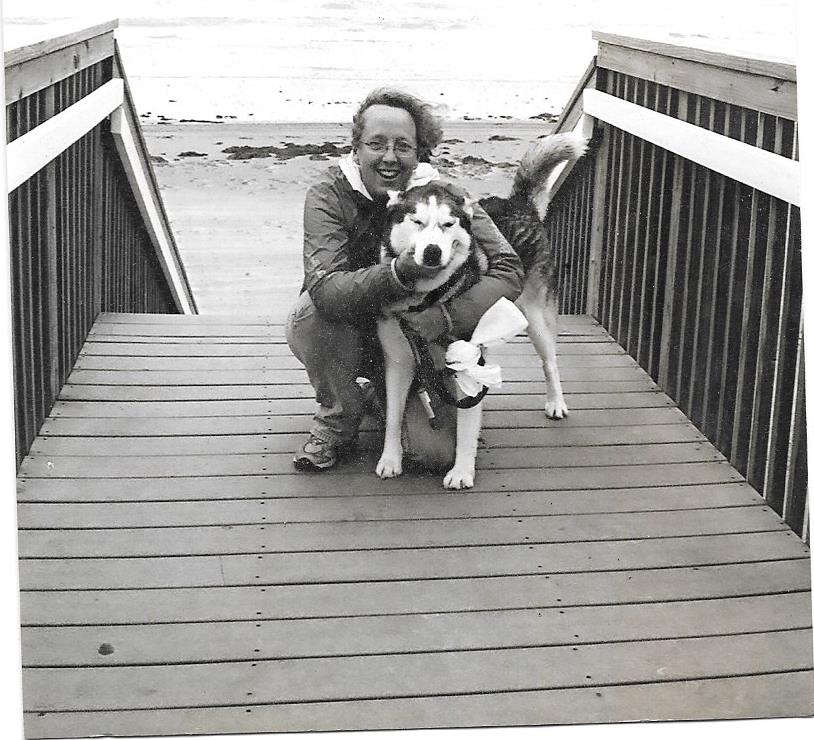 And we lost our bestest friend ever after 14 years.  Gabby was a great dog and as they say all good dogs go to heaven.  We miss her.
October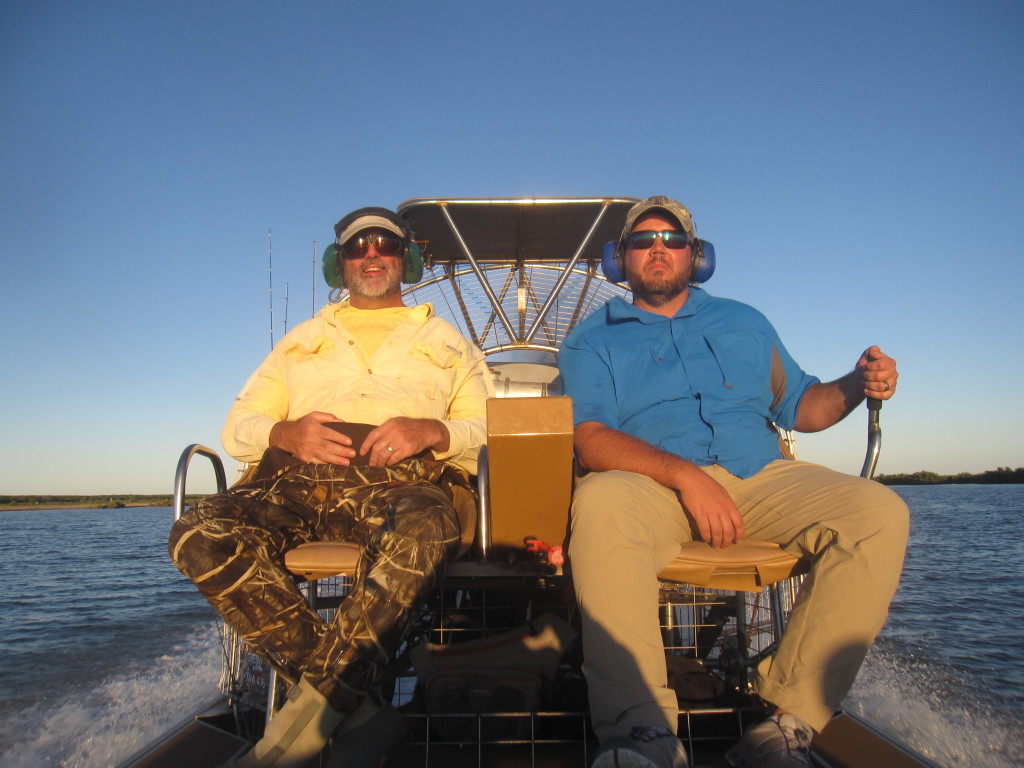 We went to Arroyo City and fished the lower Laguna Madre with the airboat.  A great trip and a good time.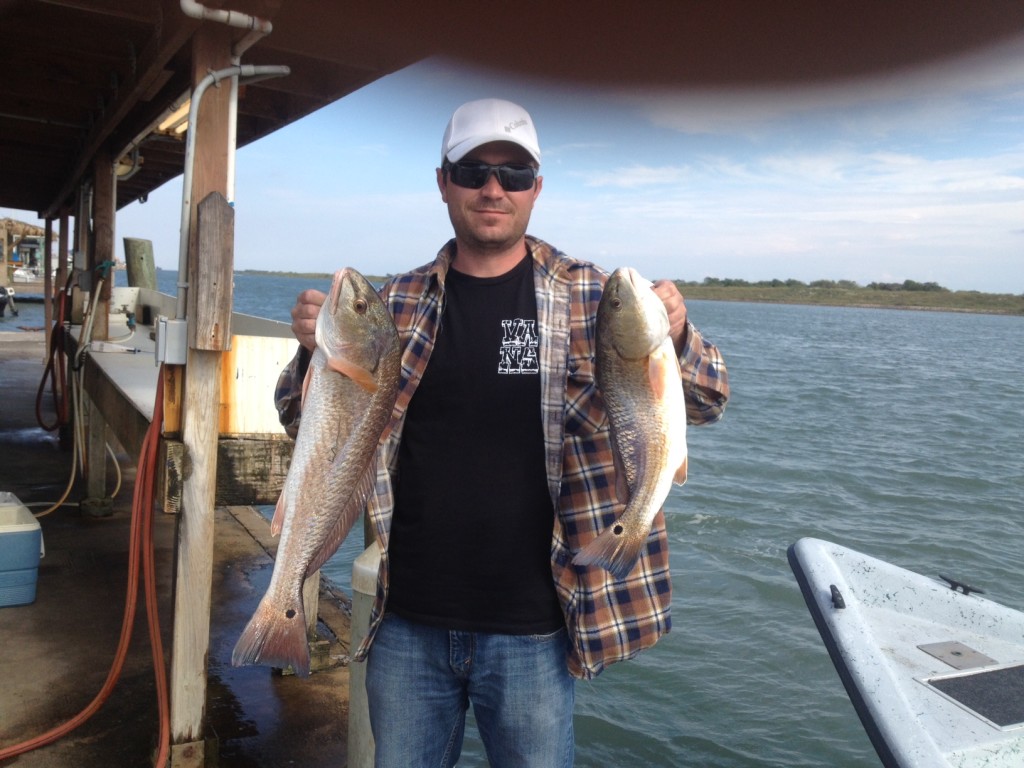 My buddy Jeffish with his biggest POC redfish yet.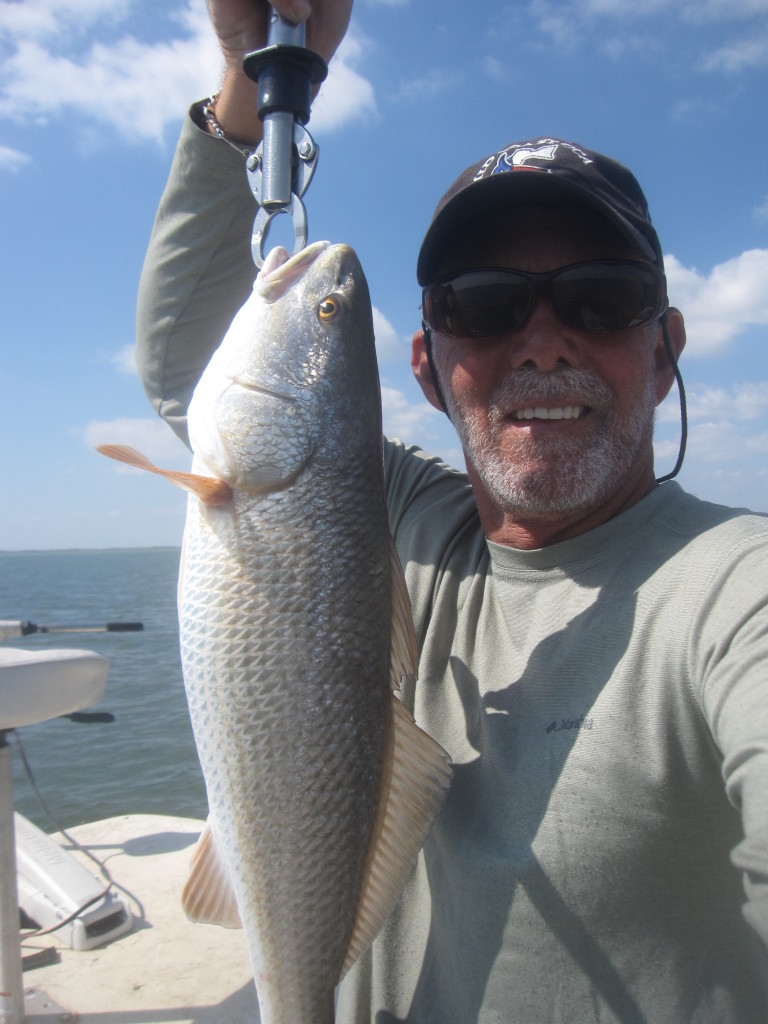 Keller Bay keeps on producing great redfish.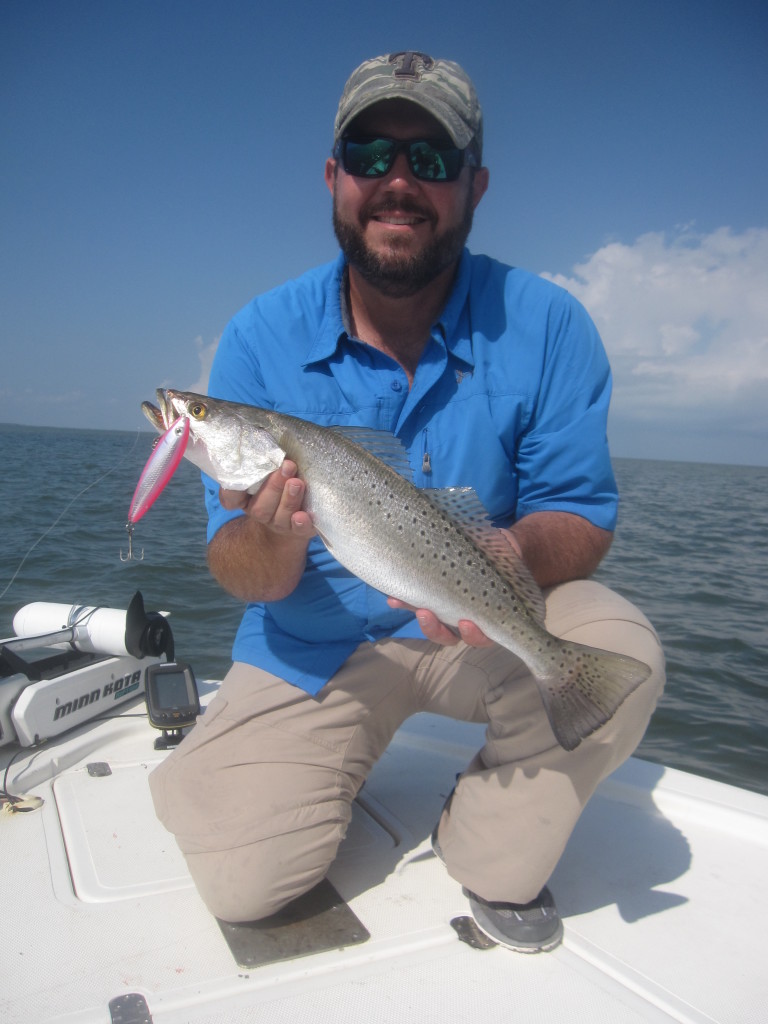 Chris and I whacked them near Ayers point with one of the great topwater bites of the year.
November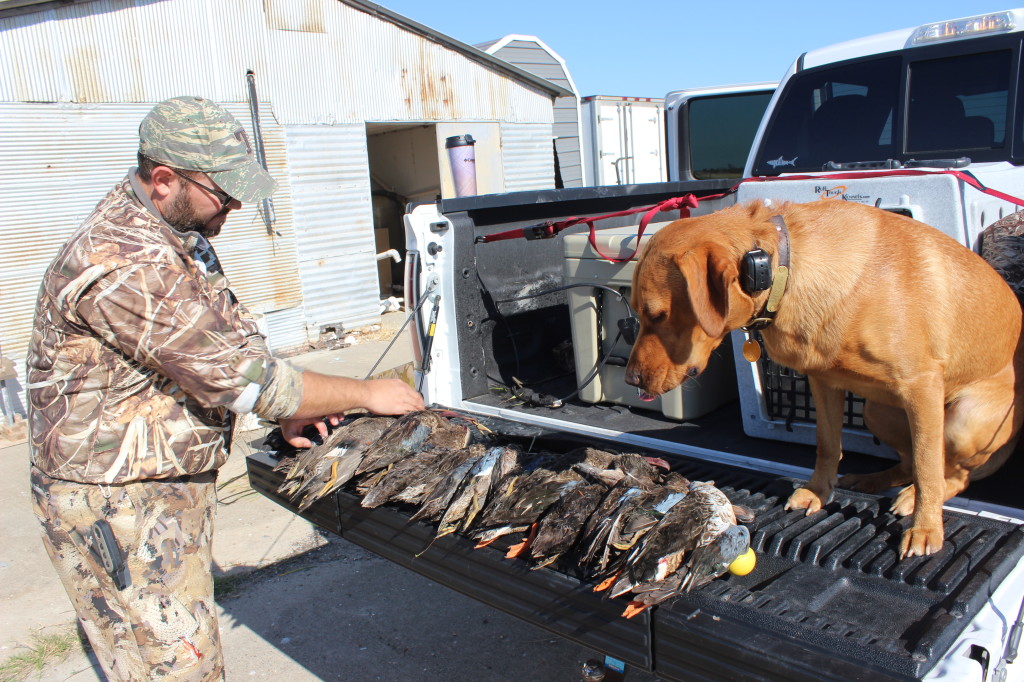 I actually killed a few ducks that day.
And the spinnerbait fishing on Coleto was good.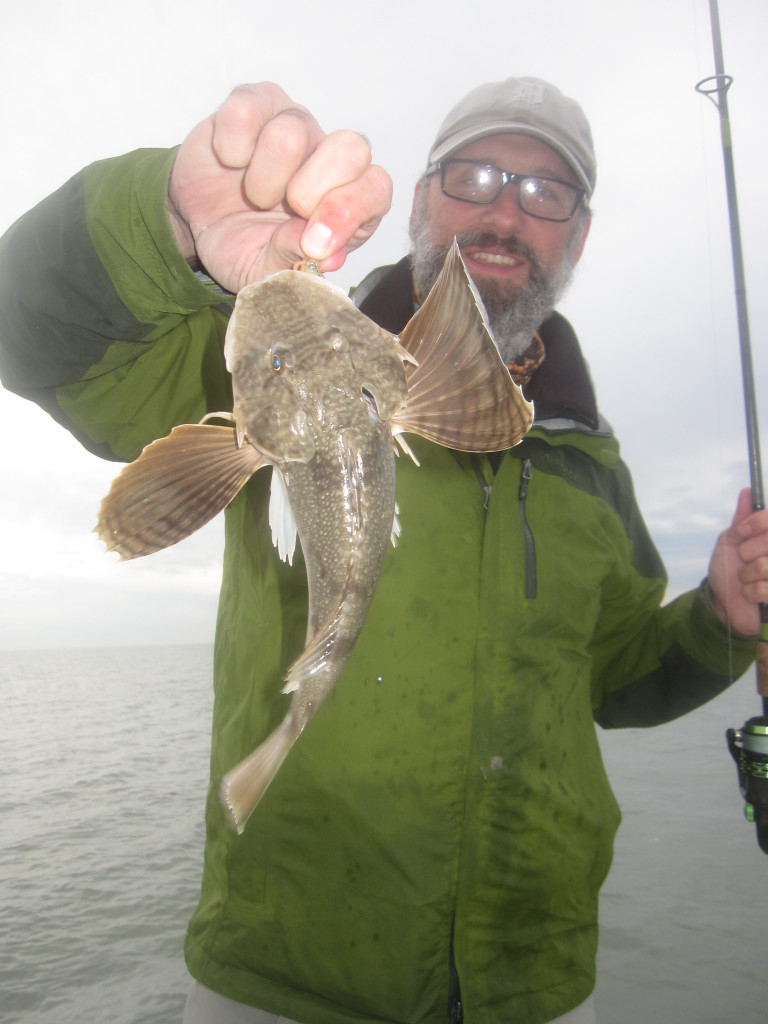 I got to fish with some of the Austin boys, and Pete caught the first Sea Robin I had ever seen.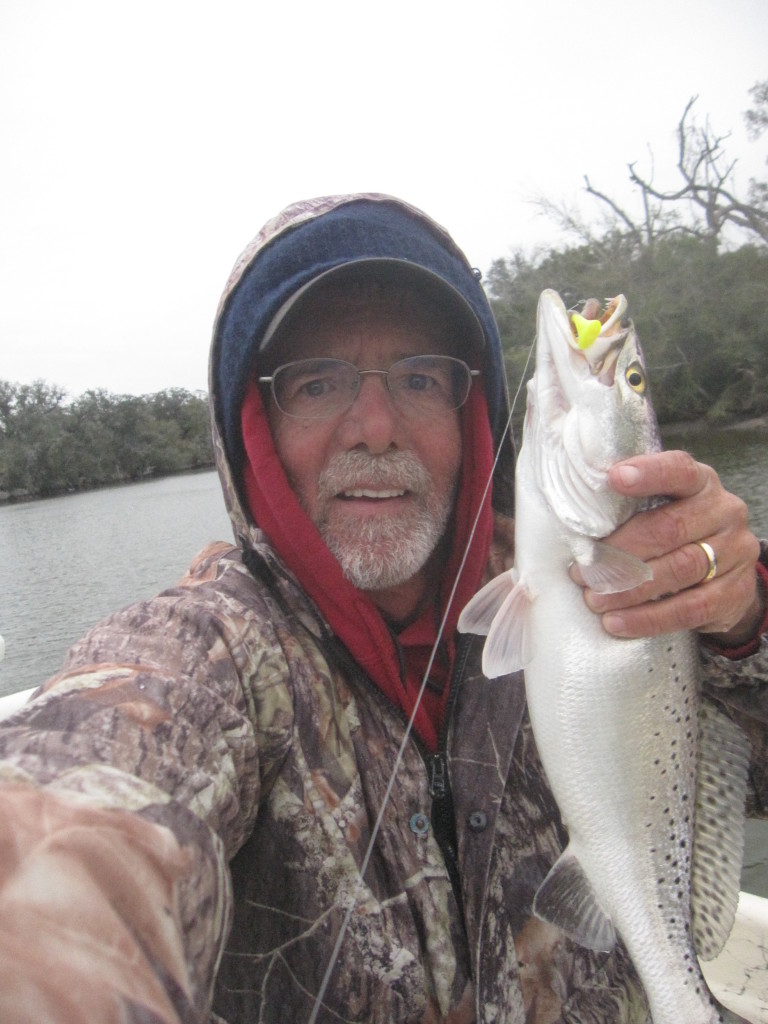 November?  Time for the Lavaca River.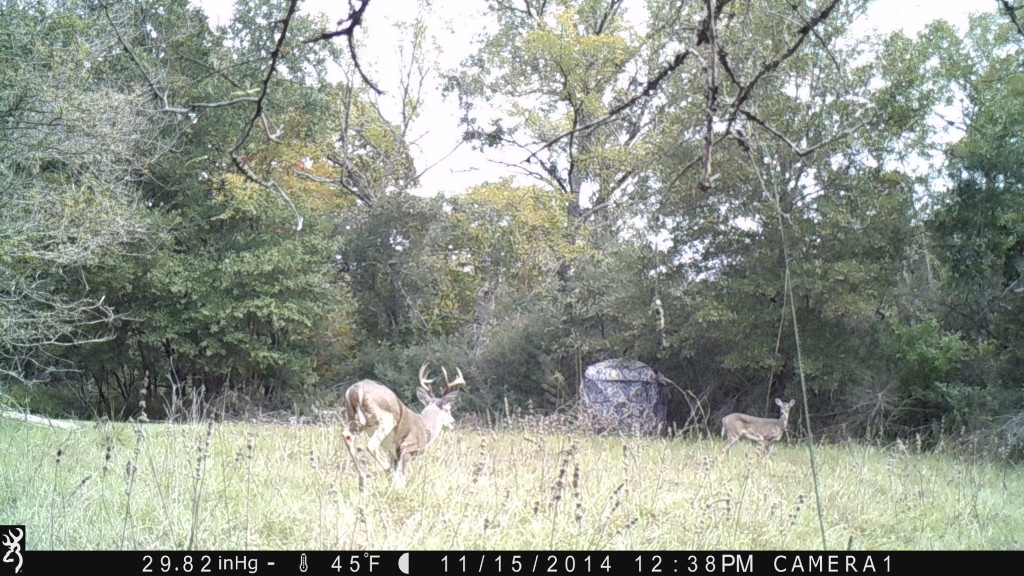 The rut is on.  Run for you life girl!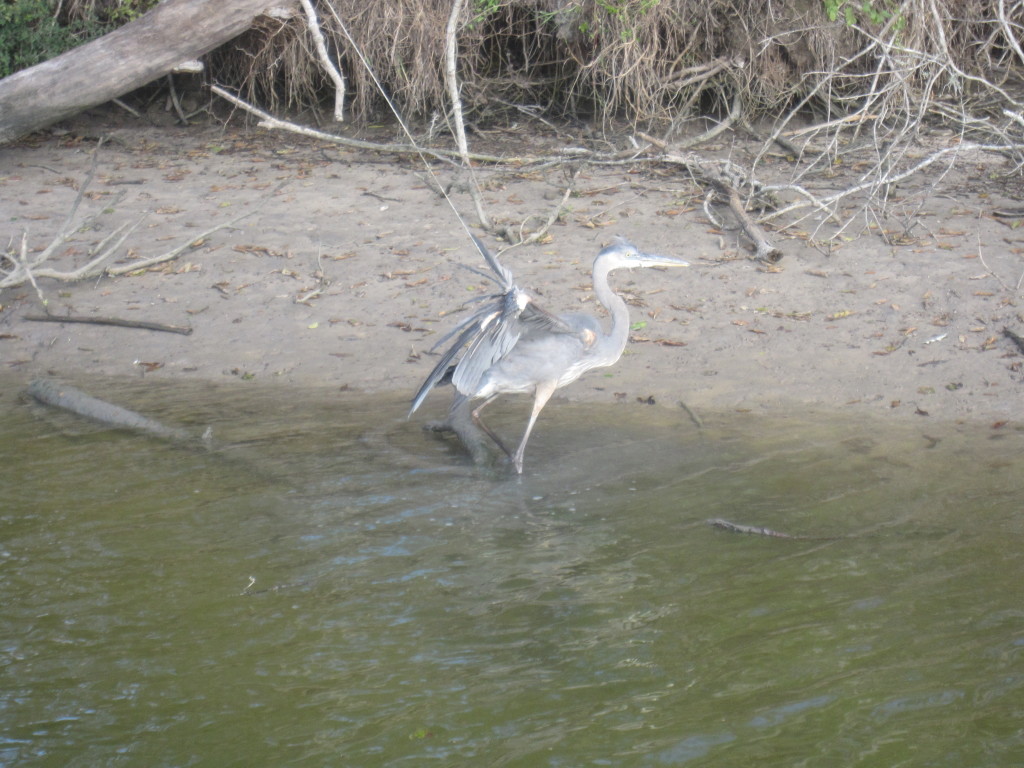 We saved this guy from a limb line left in by some lazy fisherman.  Please respect the outdoors and pick up your stuff.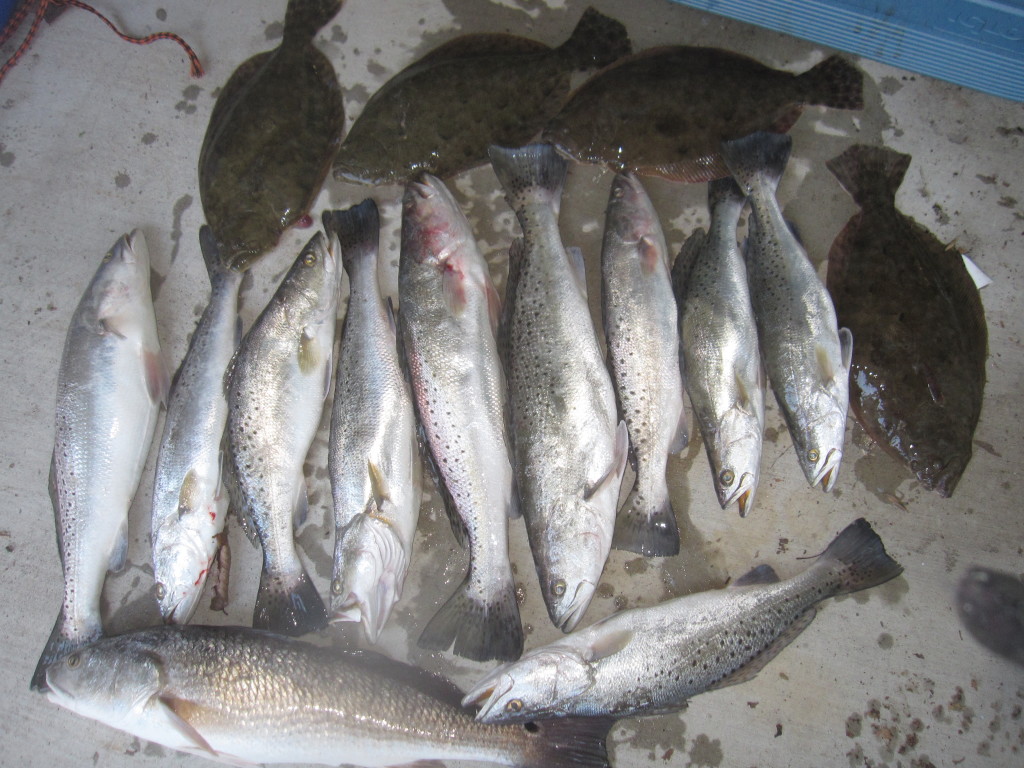 We had some super river days in November.
There are no words to describe how good a fishing trip I had in Costa Rica.  The pictures tell it best.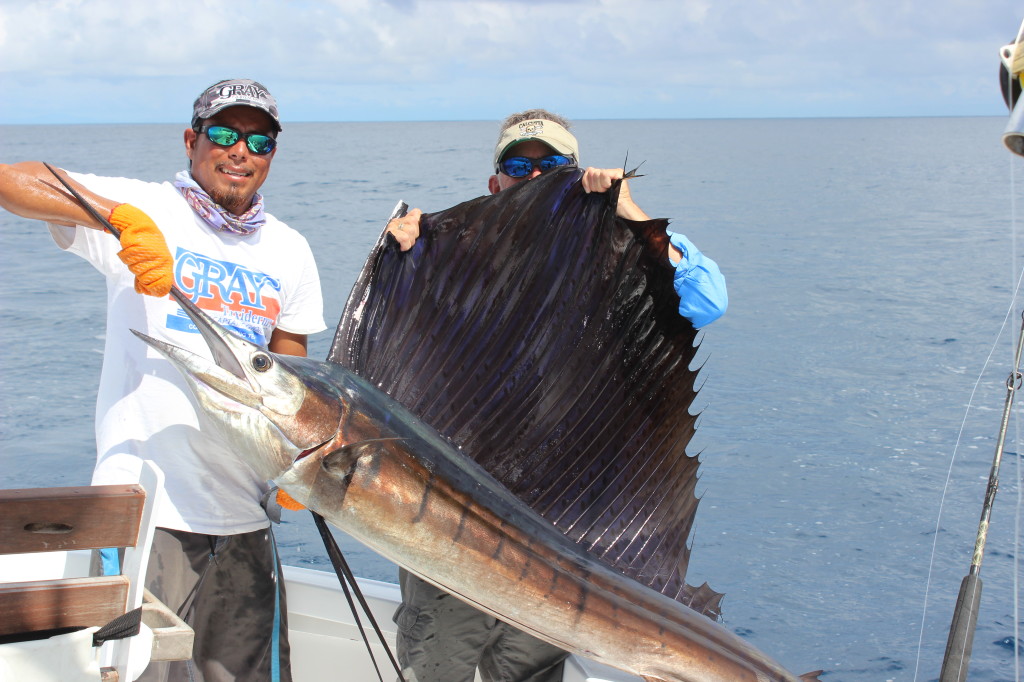 My first sailfish.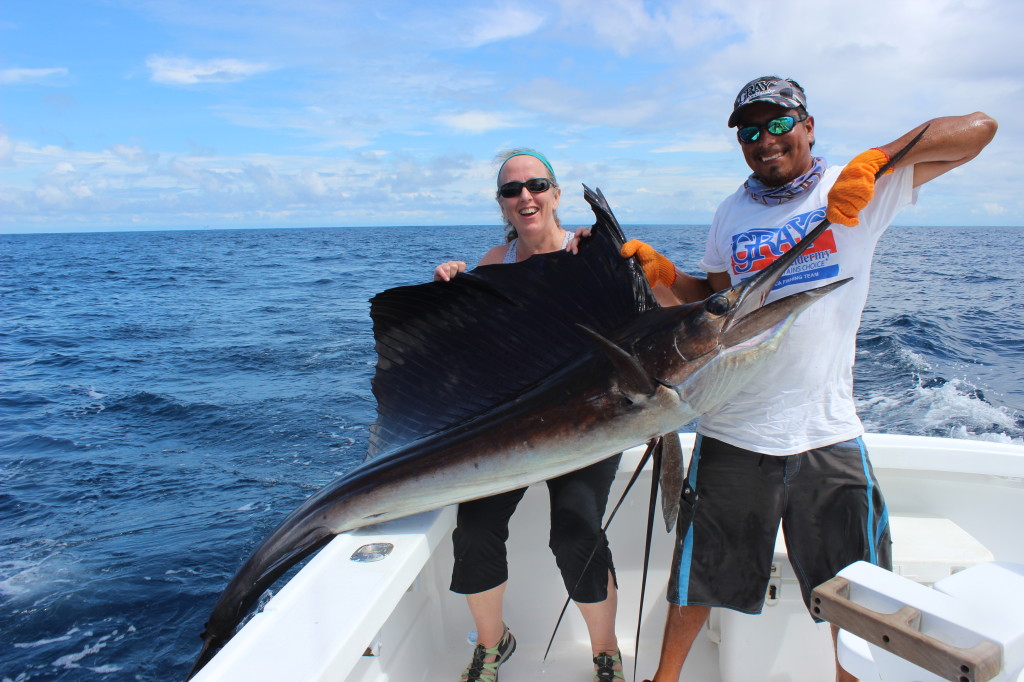 The boss gets in on the act.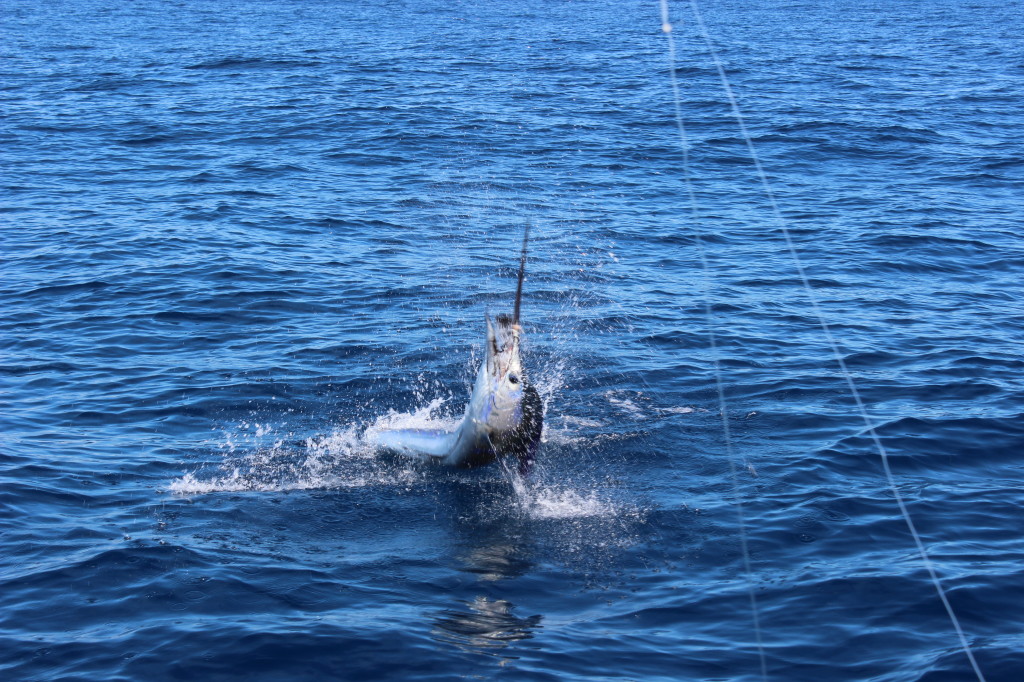 Just like on TV.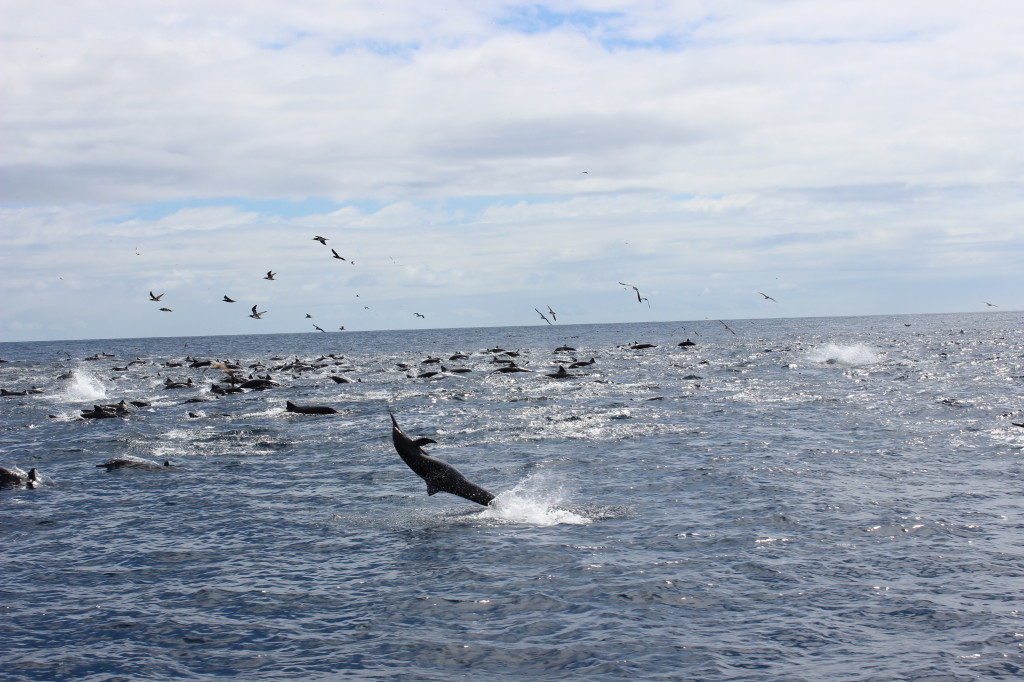 No words to describe the melee.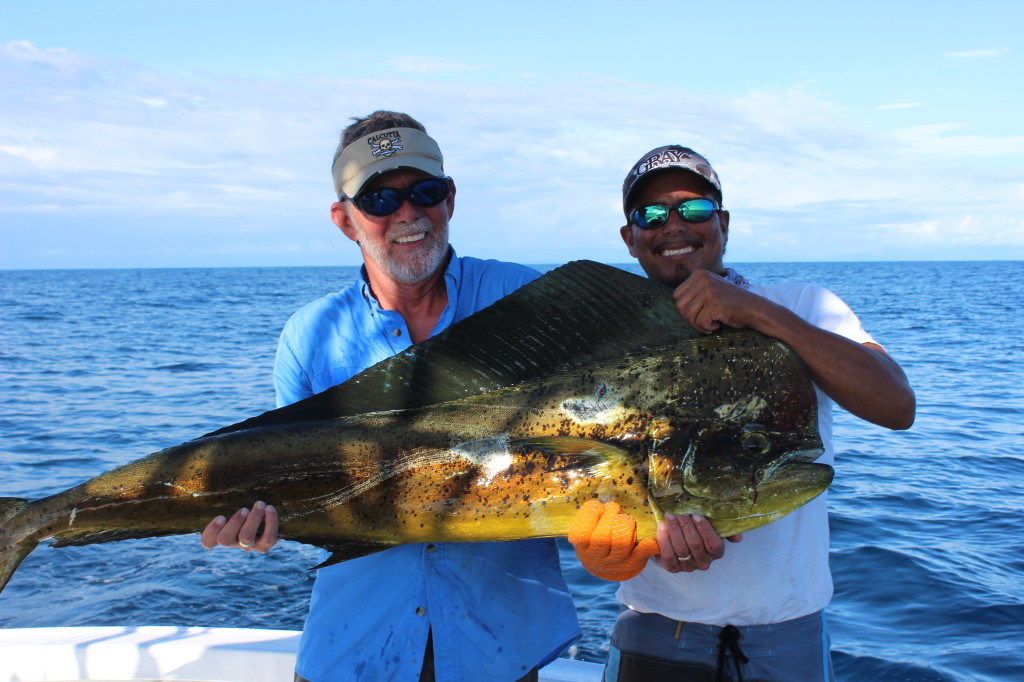 My big bull Mahi Mahi.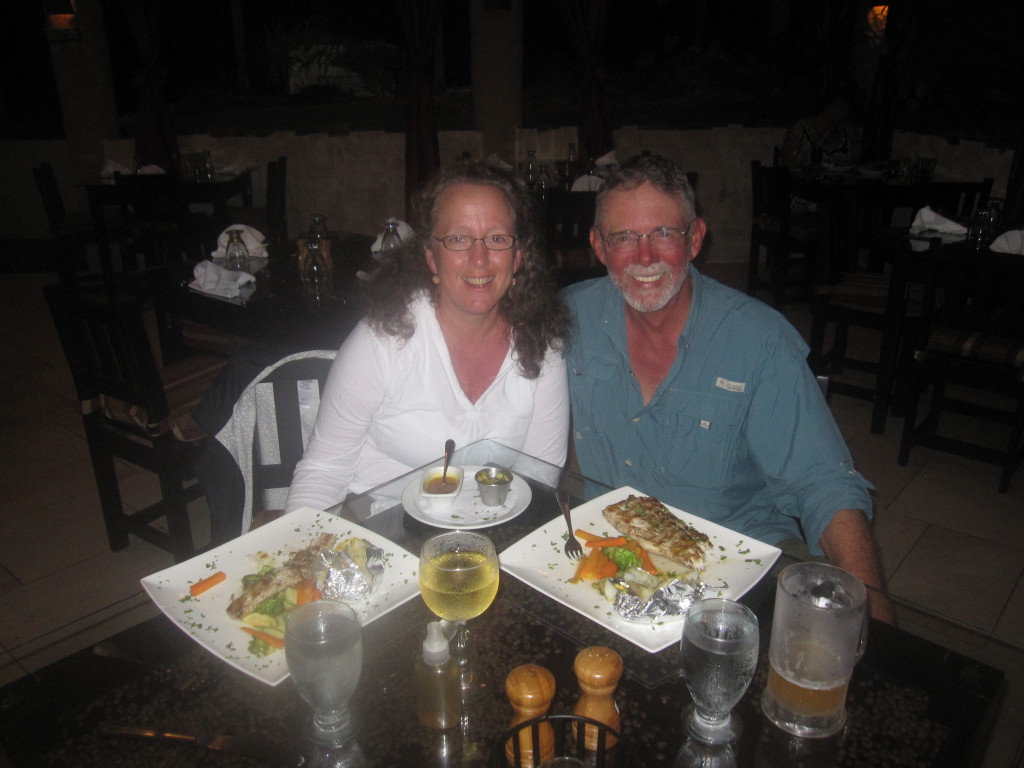 My best friend in this world and fresh Mahi Mahi.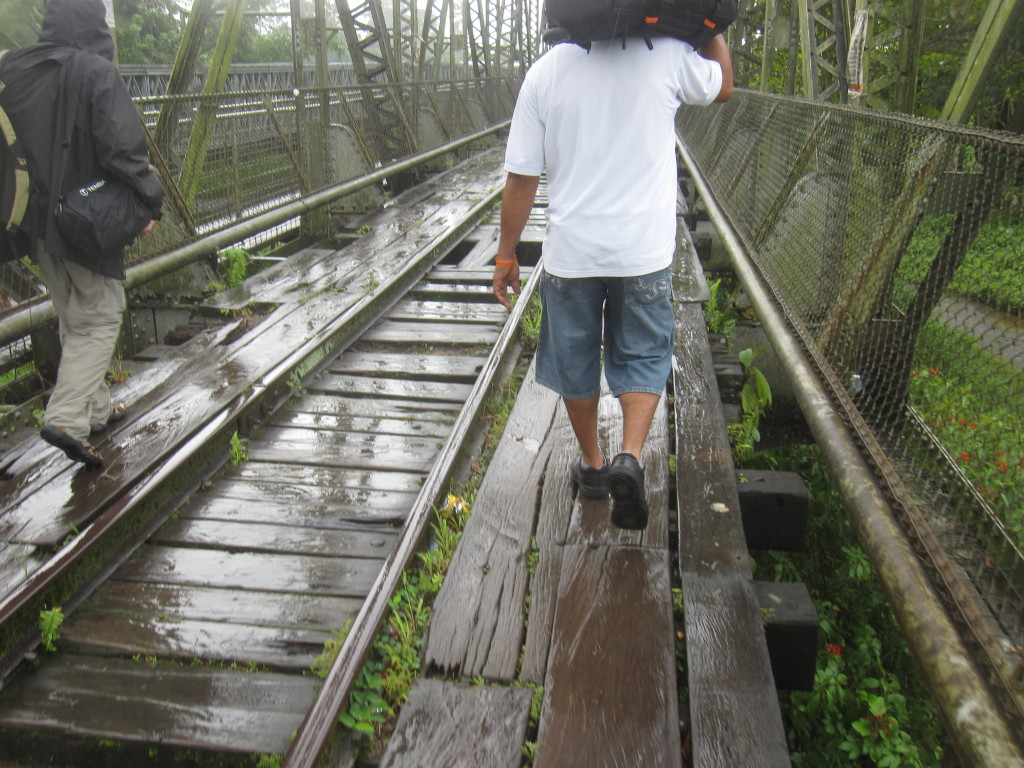 Walking across the old bridge on the river between Costa Rica and Panama in the rain forest.  One of the cooler things I have ever done.  Crazy stuff.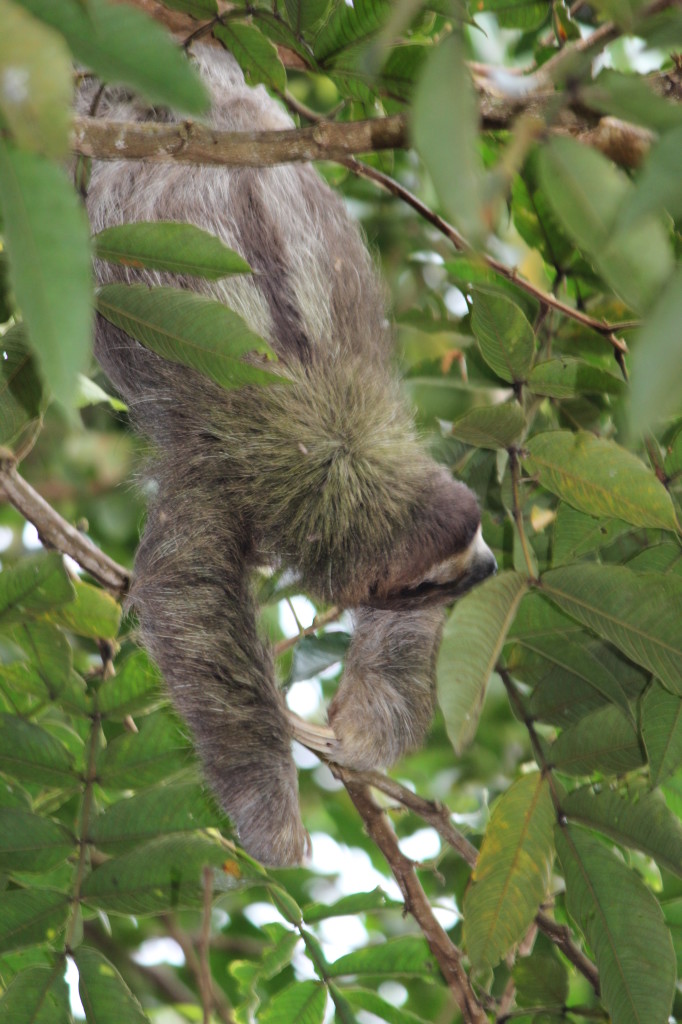 Just hanging around.  Sloths are just plain weird.
December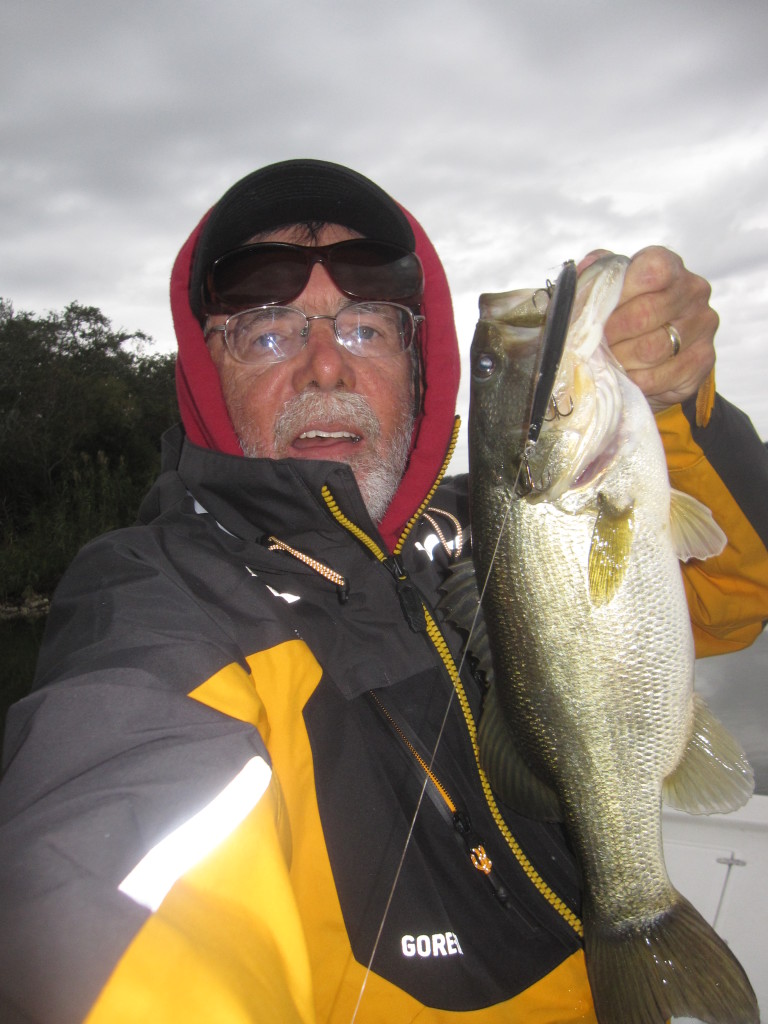 I always look forward to the topwater bite starting in December on Coleto.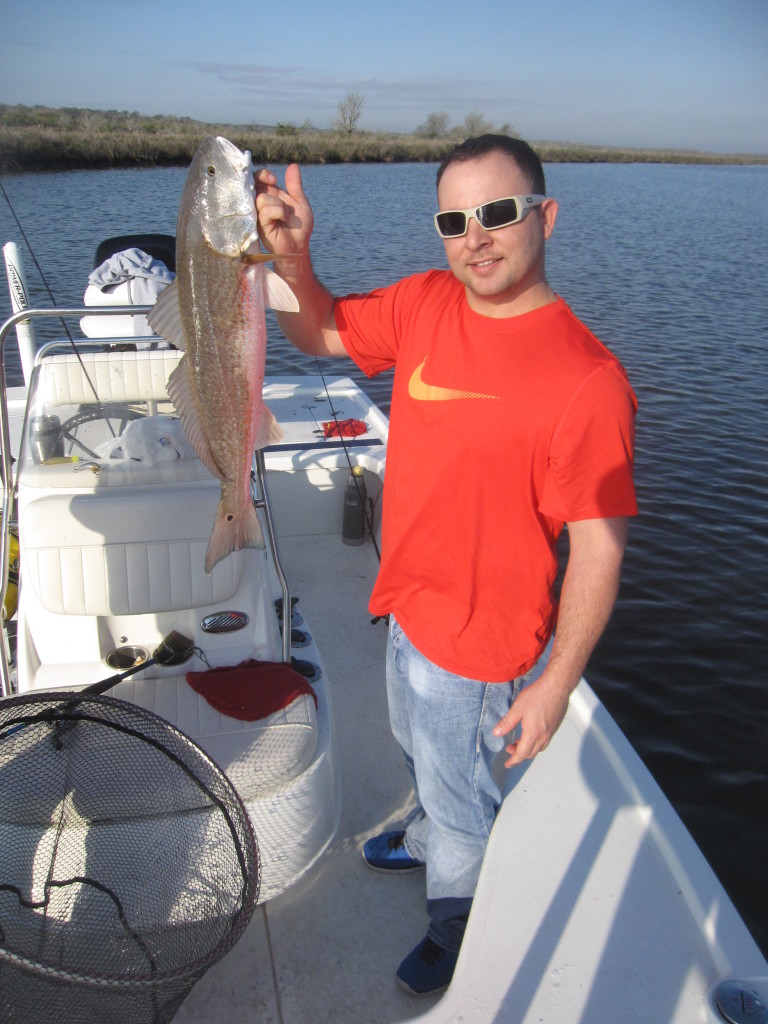 Ed gets his first redfish.  The start of a new love affair?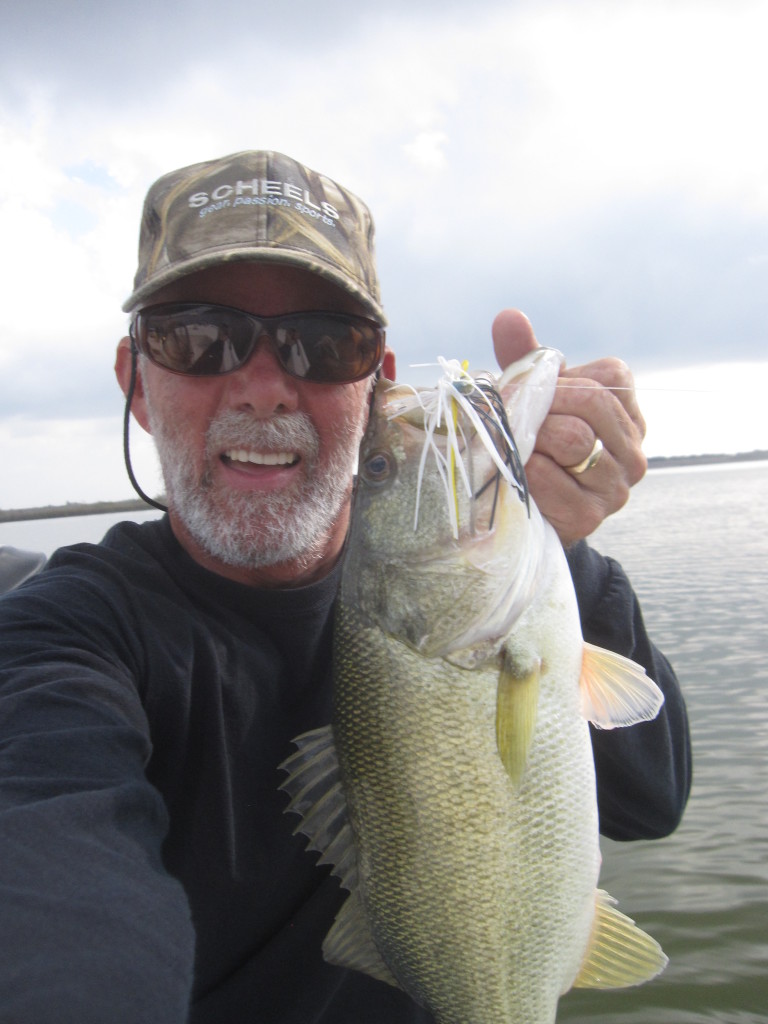 Like I said, the Swim Jig from January to December.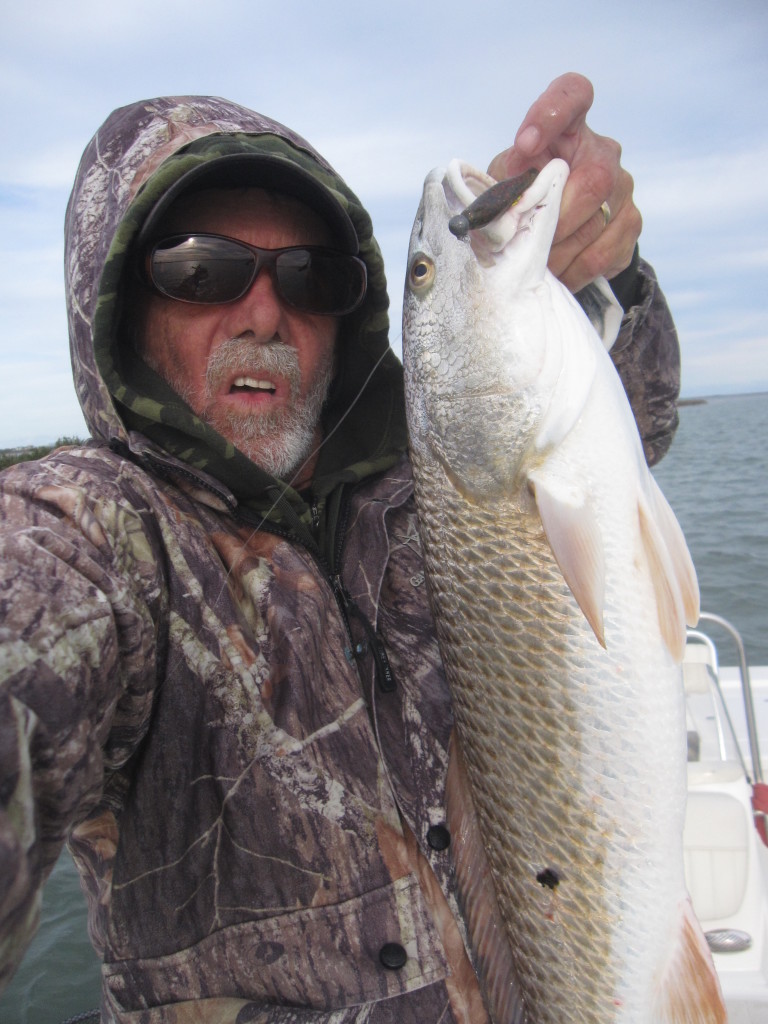 My last redfish of the year. (Maybe!)
There you have it.  There are so many more pictures I could have used, but these are so representative of my year.  Of course there were highs and lows in the fishing department, and the weather sure did not help out to much.  But through it all I kept after them and I am so thankful that you came along with me for the ride.  I am already looking forward to this year.  I will be on the Gulf tomorrow and will get a report as soon as possible.  And then I will wrap up the year and start looking forward to 2015.  So keep stopping in and thanks for reading my stuff.
Good Luck and Tight Lines