Fish Catching Travel
After the flight to San Jose we stayed at the Dunn Inn for the night before heading out to the Quepos area.  We got our car and off we went.  We are actually staying at The Falls in Manuel Antonio, which is basically the end of the line past Quepos.
All I have to say about The Falls is I guess I will have to suffer.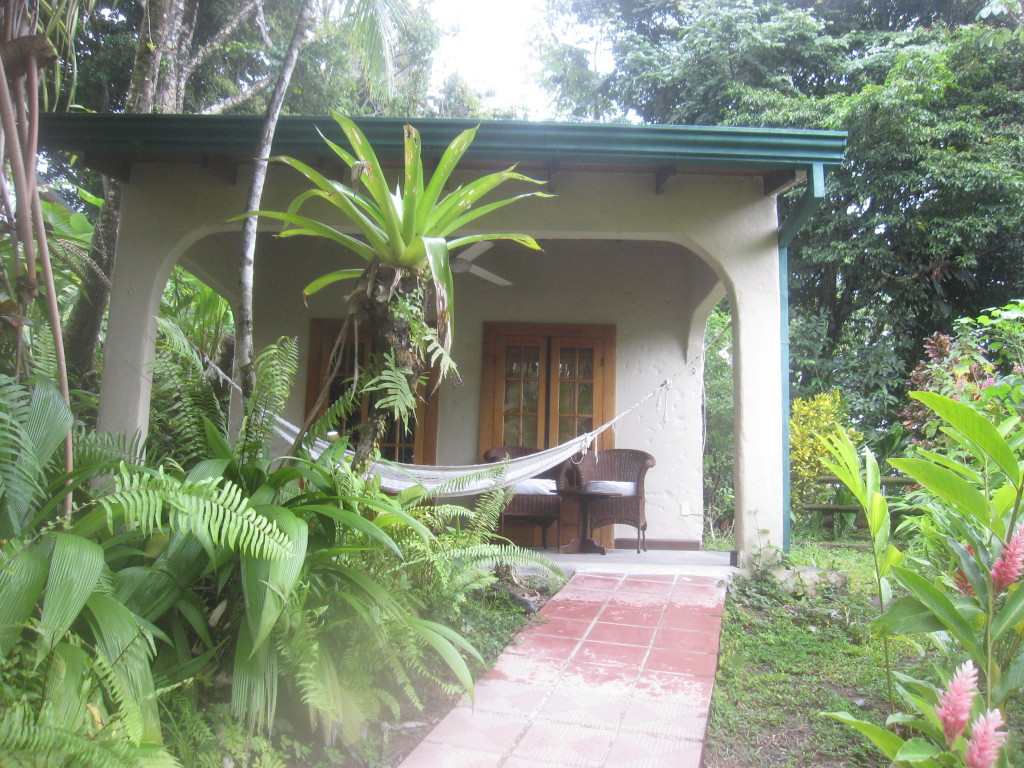 Our Casita.
We are right in the middle of a mountain rain forest.  Sloths, Monkeys, and another thing we could not identify as it ran past our Casita, all live here.
Our room.  Clean, private, and in the middle of the rain forest.
So we got squared away and headed for a cocktail and supper.  Our choicee was the Aviana right down the street.  What is cool about that is it is a plane, which the CIA was going to give to the Contras in Nicaraugra.  It never got put in to service and somebody bought it for $3000, took it apart, and then made a cool bar and restaurant.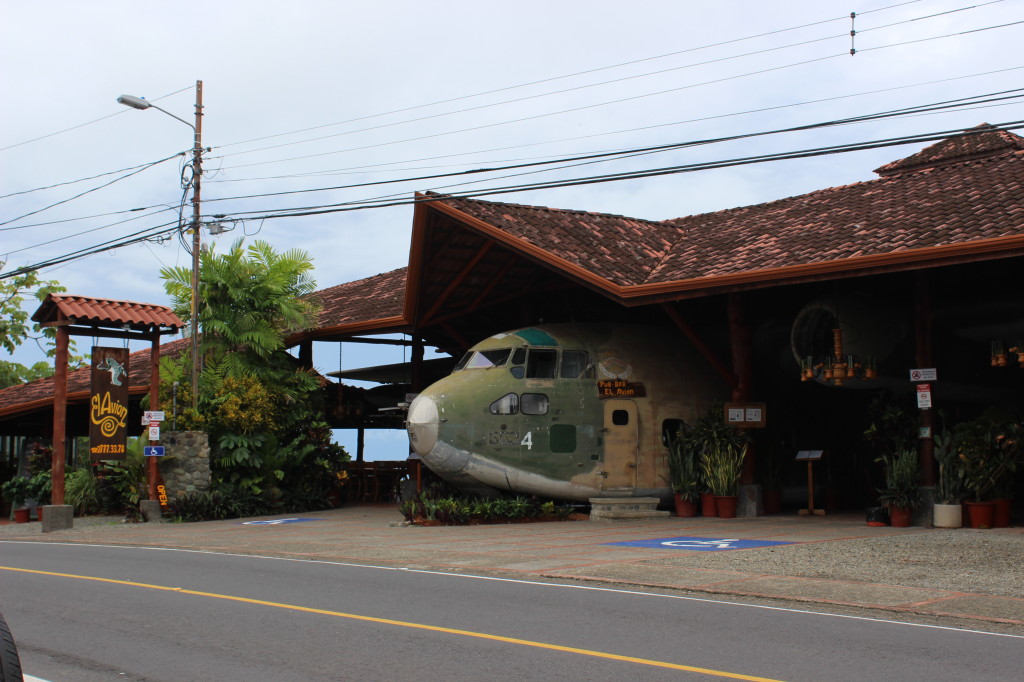 A really unique place.
The next morning we went to the marina in Quepos to meet the captain.  It was to be inshore for a chance to catch a roosterfish.  While I was waiting to load up the owner of the company and I got to talking, of all things he was born in Victoria and grew up in El Campo.  Small world.  So I hopped on board and off we went.
To catch roosterfish it is slow trolling with a fish called a look down.   We fished a couple of rock points without success.  Captain Johnny was not confident about catching one, of course it was a cold front (relatively) and the sea was rough.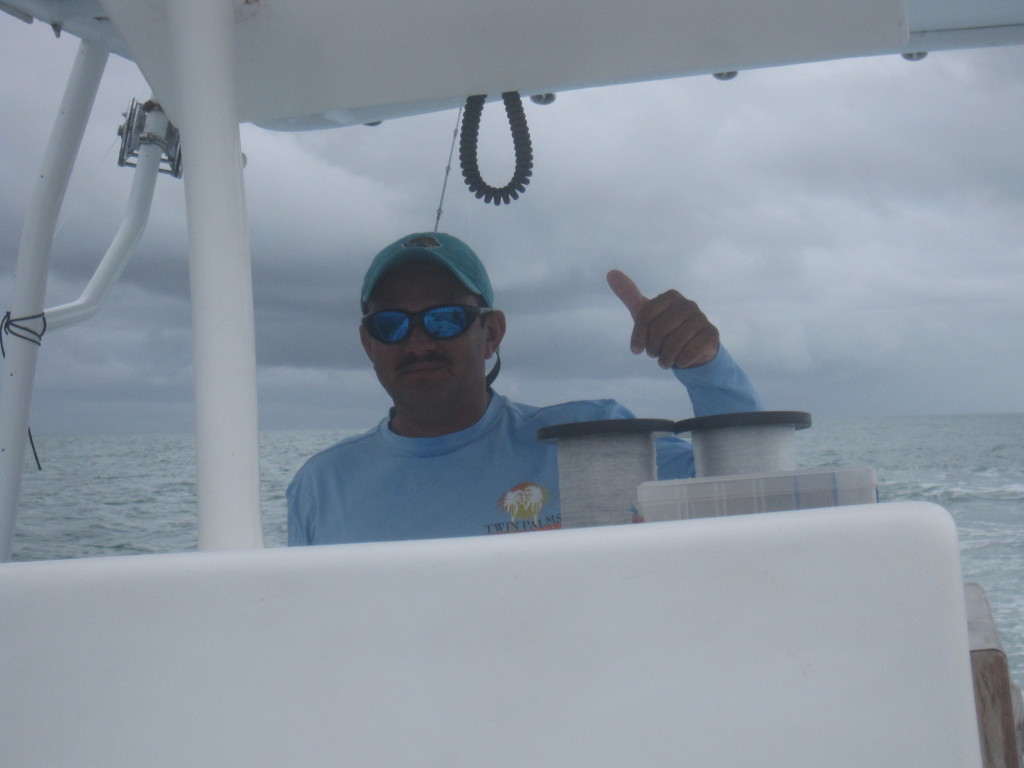 Capt. Johnny.
After a couple of hours without a bite he suggested we catch some bottom fish and then go back to fishing for rooster fish.  So for a couple of hours we dropped cut bait and caught lots of small snappers and groupers.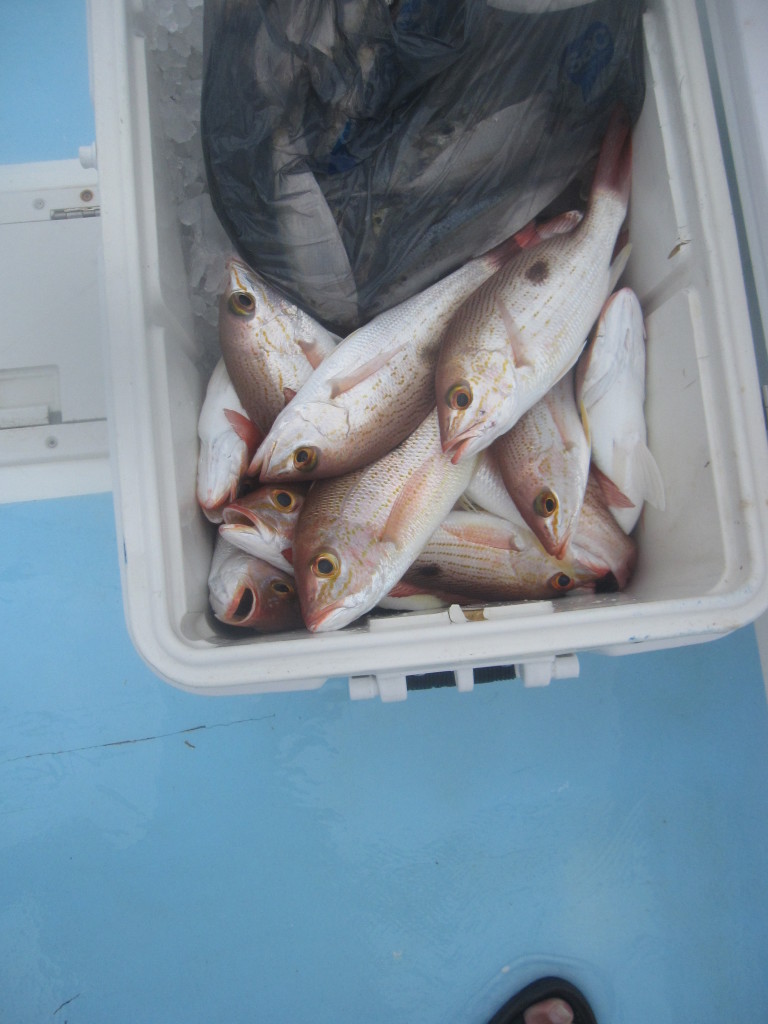 Supper for his family.
The it was back to slow trolling.  For about 3 hours we did not get a bite, finally 20 minutes before quitting time, one started ripping line off the reel, so I let him go for a 10 count, and because we were using circle hooks I started reeling and it was fish on.  Then it was fish off.  I could tell it was big one, but we never even got it close to the boat.  And that was it for the day.
The Capt. worked as hard as he could to get me a rooster, but like all fishing, some days it just does not happen.  But it was a cool day fishing the coast and I learned a lot.  But that is why you never take a big trip and only fish one day.  In my case this was my only inshore day, so a roosterfish is off the radar.  Which is too bad except what is coming the next 2 days.  The offshore boats are really tearing up the billfish and Mahi Mahi.  I talked to a couple of guys who fished with the boat I will be on tomorrow and they caught 11 sailfish, 1 marlin, and 2 big Mahi Mahi the day before.   In my wildest dream something like that will happen tomorrow.
While I was fishing Nancy was hanging around the resort and doing a little shopping.  And a couple of times the monkeys came through.  I think they were both Howler and Squirrel monkeys.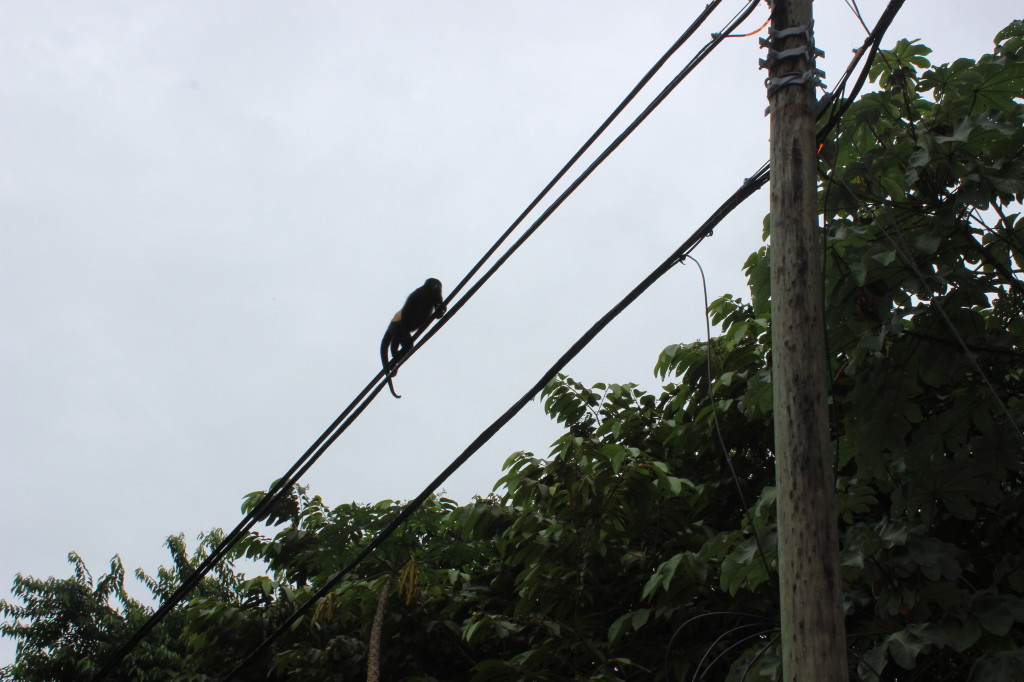 Headed for the coconut trees.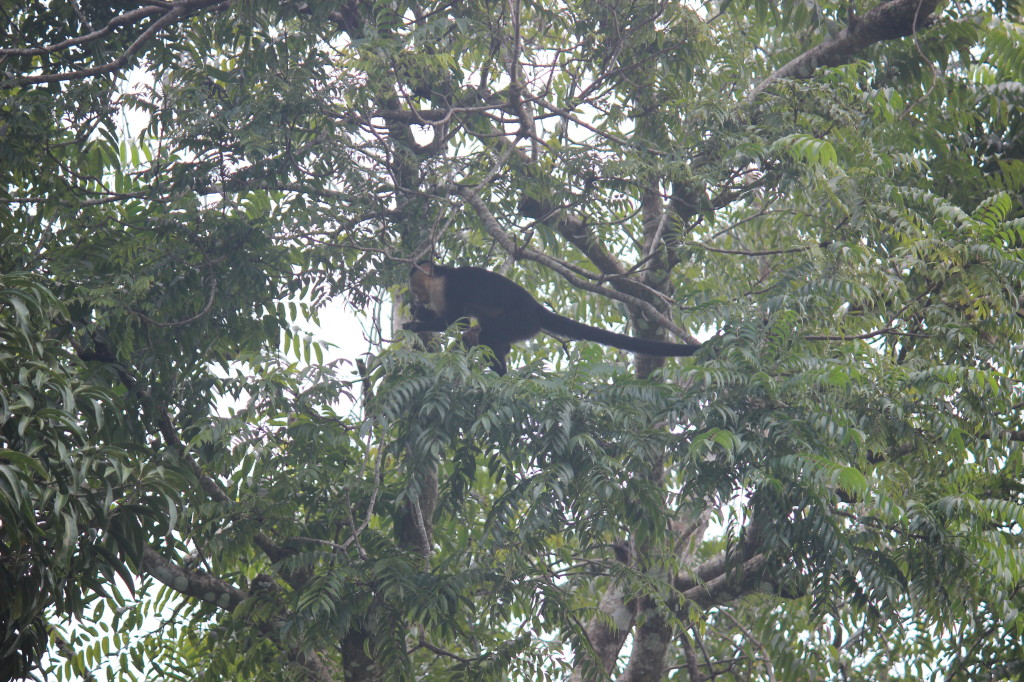 A bunch of monkey business.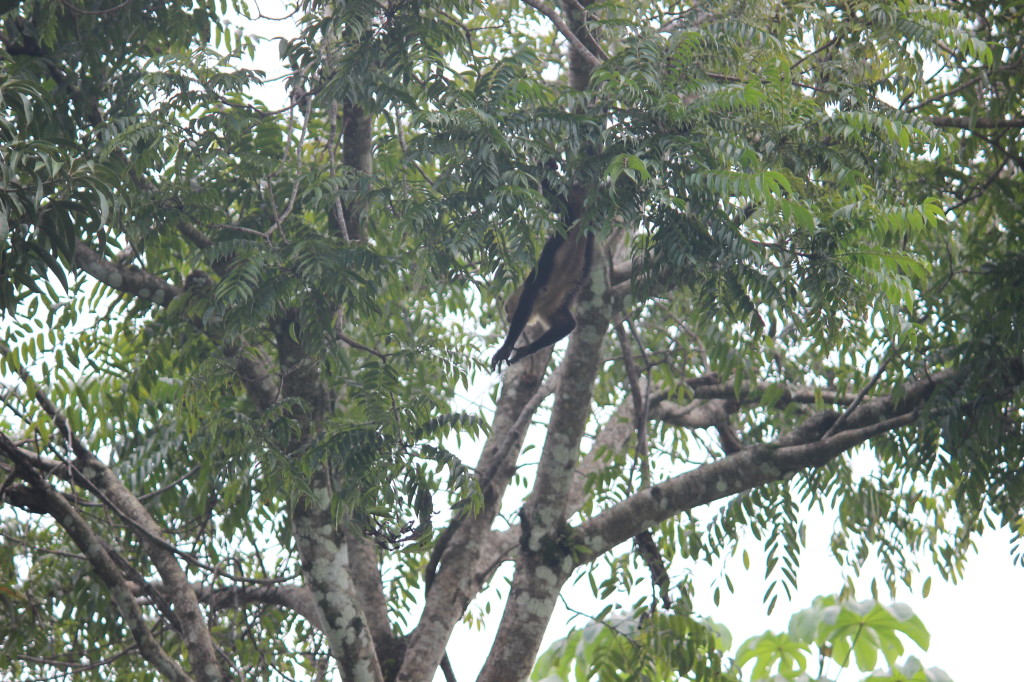 Look close he is making a big jump.
At least once a day they come to the resort and steal coconuts.  And you can hear the Howlers howling and barking in the trees around us.  After a couple of more days of fishing it will be off to the Caribbean side where we will be hiking some jungle, doing the hardcore river rafting, and off course the zip line through the canopy so we should get to see a lot more wildlife.  But first it is the fishing.
So in the morning Nancy and I will be headed offshore for some billfish, and if all goes well it should be an awesome day.  Of course there is more to say, but it is late and I am tired.  So keep stopping in and thanks for reading my stuff.
Good Luck and Tight Lines