Fish Catching Travel
Yesterday was cloudy and not to bad, and then last night here it came again.  The wind started howling at over 25 mph and it dropped about 15 degrees in 15 minutes.  Shoedog had planned to come yesterday but with the forecast he put it off until today.
That turned out to be a great choice.  There are a few days during the year that are just not right for fishing, and today is that day.  It is clear and sunny, the wind is still 20 mph straight out of the north with a wind advisory, and the temperature is 36 degrees.  According to our local weather guru this is the coldest stretch for November in the last 30 years.  So it is a sign of things to come?  We will just have to wait and see.
*******************
On another note I got this from my buddy Clyde up in Arkansas.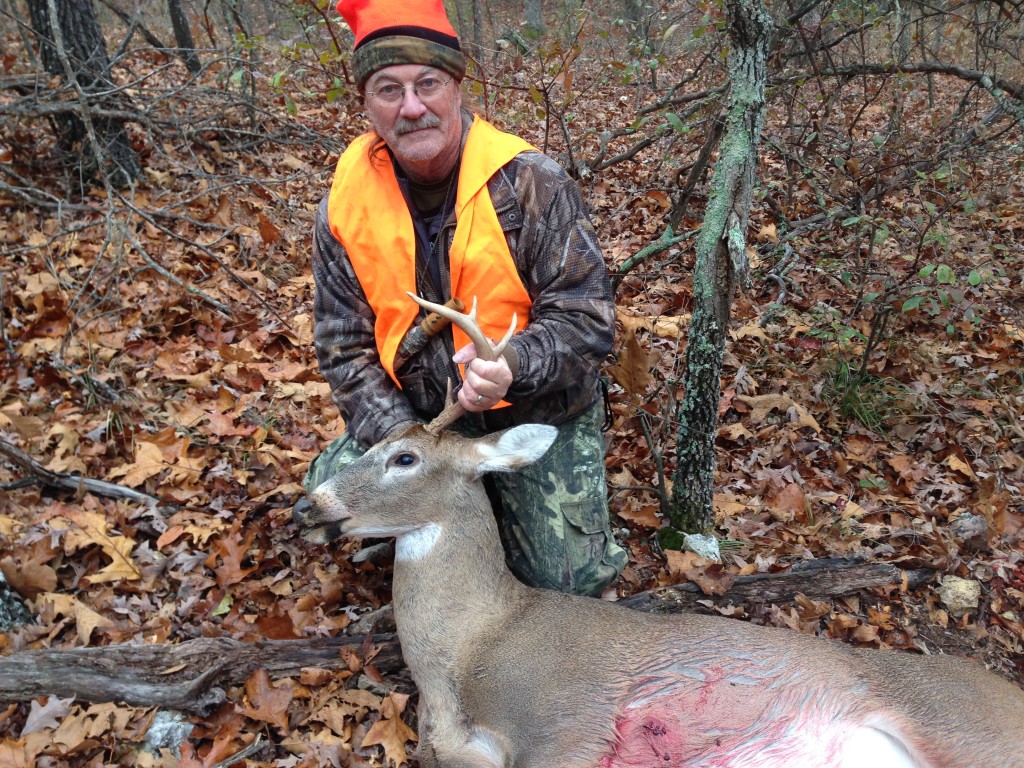 Yummmmm.  Nothing like great eats on the ground.
Clyde has been hard after them and has shot his share this fall.  Good job.  And speaking of venison, when Shoedog gets here this evening he will be bringing some loin, summer sausage, and steaks.  I love to eat them, to bad the fishing comes first this time of year.
And sorry Clyde, don't mean to steal your thunder but look at this thing!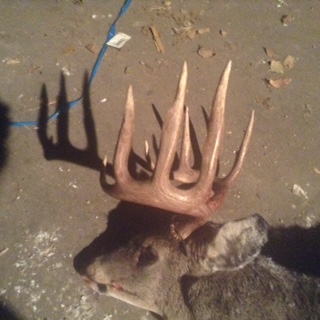 What a buck!  A mature king of the herd!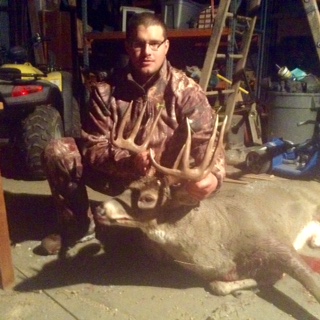 Congratulation Tanner!  Going to be hard to top that one.  What a b.eautiful typical.
I got this from Terry, one of Shoedog's old fishing buddies.   His son Tanner put this on the ground in Nebraska.  Look at the mass.  I hate winter, but this is what they grow up there.  Congratulations Tanner, I assume that one will make the wall.
And Terry sent this along.  It was taken with his camera a year ago.  Looks like the same buck to me.  Living proof that if they get by the first couple of years, and have the right genetics, the picture above is the result.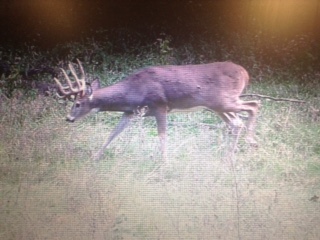 He had the size, but just not the mass.
So the Nebraska boys are having a great season.  In fact all my buddies are killing deer.  Thanks for sharing this monster Terry.  It is a dream buck and I know you are proud of your son.  Looks like you taught him well.  But he has thrown down the gauntlet, you gonna let him school you like that?
And here is another to the deer stuff.  If you have small children in the house better cover their eyes.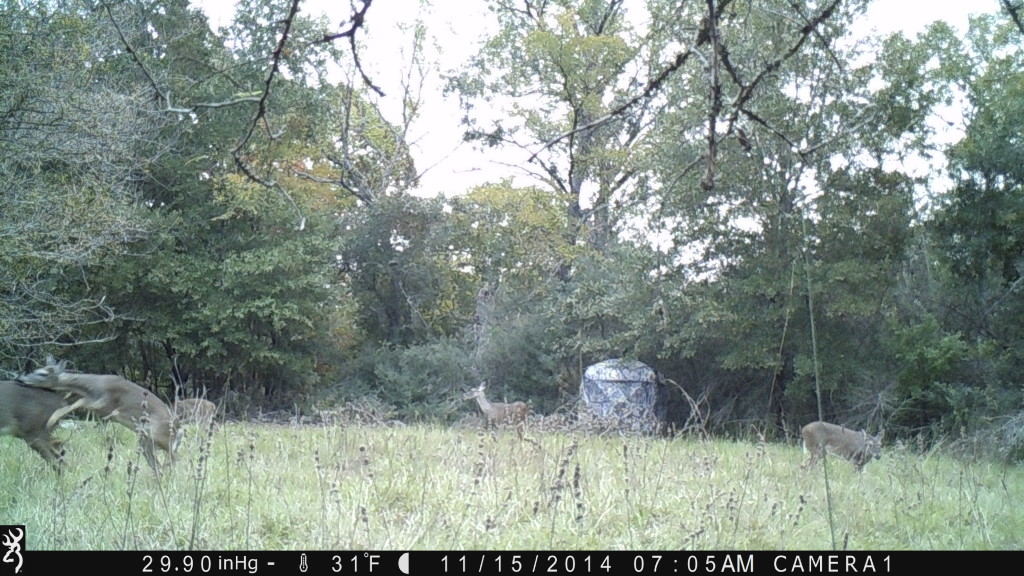 A typical teenager.
Shoedog had this picture on his game camera.  The cycle of life goes on.  This little guy has a clue, but it just ain't happening big boy.
But here is a couple of more shots from his camera.  The little guy above needs a few lessons from this guy.  All I have to say is look out little girl, this guy means business!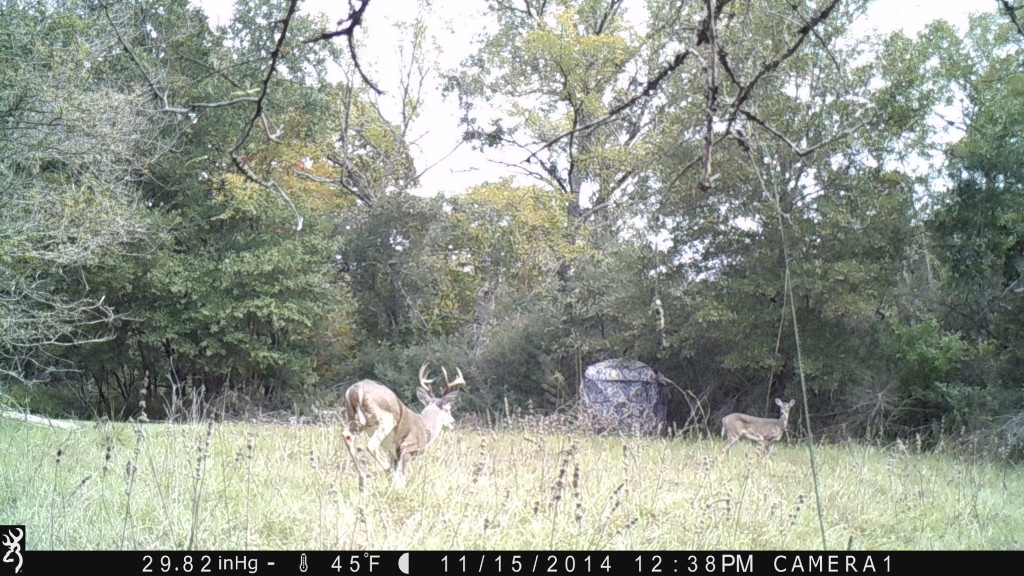 Here I come baby.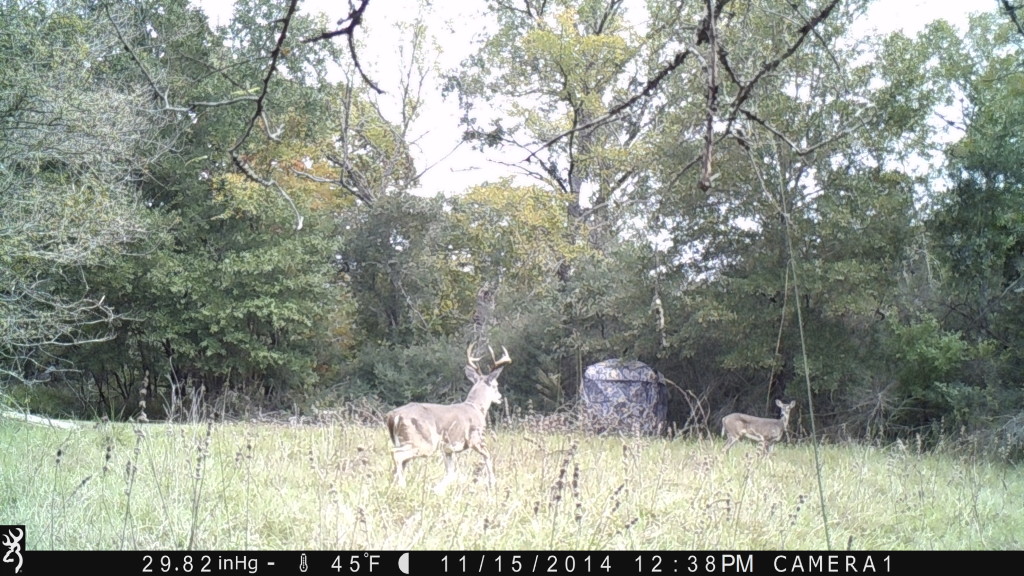 She looks at him lovingly.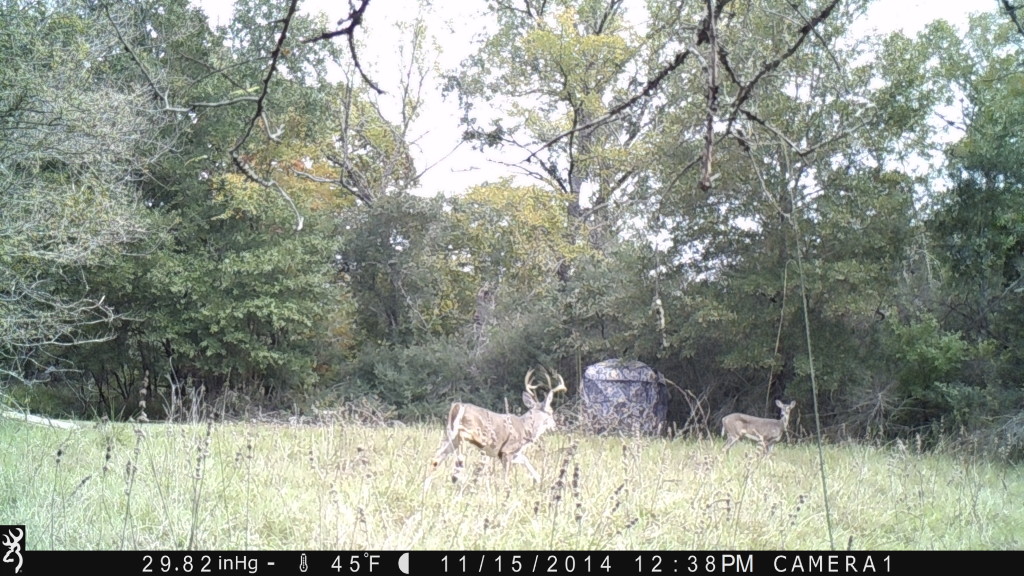 What is next?  A drink and a cigarette?
Notice the ground blind?  Do you think Shoedog has his stand in the right spot or what?
********************
Please take the Survey in the Post Below.
I am going to run the survey for a few more days so go to the post below and take it.  The numbers are bearing out what I thought.  Most of us make our lure buying decisions based on what we read online.  And by far fishing websites are the most common resource.  Be it blogs, online forums, or websites, the internet influences our purchases.
Early results are not really a surprise to me. I know this is a small sample, which is why I will run the poll for a lot longer.   This is not an attempt to get some ground breaking statistical sample, it is just to find out what you fish with and how you make your decisions on what to buy.  But one thing is clear, you all are primarily lure fisherman who make your tackle buying decision based on what you read online.
I inherently knew that when I started this thing, and it has been the primary motivator in my decision to tell you exactly what I am catching them on.  That goes along with my philosophy that fishing knowledge is to be shared, and helping other people catch more fish is a good thing.
Now what I am about to say is not bashing guides, let me make that clear.  I guided for 20 years, been there, done that.  But lets be real here, when is the last time you were at the cleaning table and a guide with a cooler full stopped and said hey, let me tell you where I caught them and show you what I caught them on?  If that has actually happened to you drop me line, I would love to hear about it.  Their livelihood depends on catching fish and they would have a tough time if they told everyone where and how.  Heck their spots would be covered up the next day with folks all tossing the same bait.
I began thinking about this when reading a coastal fishing magazine and I noticed that some of the guides made general references to the baits they would use at that time of year.  So I thought what the heck, lets go to their website and see who their sponsors are.  Of course, and rightly so, they were pluggin their sponsors.   One had written a lengthy article and made 47 references to his sponsors.  But one thing I found across the board, not one mention of any specific lure that was not made by their sponsor.
Now do not get me wrong, I would love to have a couple of sponsors, and I do appreciate Strike King providing me a few promo baits.  But that has never affected what I tell you about the baits we are using.  The Redfish Magic is a perfect example, I love that thing, it catches redfish, and whether they gave me a train car full, or none, it would have nothing to do with how much I use it or write about it.  Nor would I catch a ton of fish on a Thing o Mabob and not tell you no matter who makes it.
So that is the last of my high horse rambling.  As I get older I more and more resemble Tred Barta, which may be a good or bad thing.  Sometimes I get on my high horse and just can't fall off.  I am just passionate about spreading fishing knowledge and we all benefit from sharing our love of the sport.
*********************
But thinking about guiding brought back a few memories.  Guiding is a tough way to make a living.  No 401k, no health insurance, and if you are not fishing you are not making any money.  Over the years I made some great friends, and endured some terrible days.
The next few stories will not include names to protect the guilty.  One of my favorite stories is the couple of guys I fished with over the coarse of 2 1/2 days.  I cleaned 93 fish and they promptly told me they would be back when the fishing was better.
Another guy called me to set up a November date when it was guaranteed to be cold in Arkansas.  I said be sure and bring heavy clothes and was told I am from up north and know about cold weather.  Of course they were underdressed, it never got about freezing and though the fishing was good, they could only take it for a couple of hours.  And they complained about everything from the minute they got in the boat until I finally dropped them off at the dock.
And more times than I can count customers drank to much, complained all day because they could not catch them, or spent the day telling me how and where to fish.  They lost my baits, broke stuff, and treated my boats like they were something to trash.  And very few ever offered to pay for any of it.
I had a customer who caught a 30lb plus striper, a real big one at the time, and not only did I get no tip, but not even a thank you.  And speaking of tipping a guide, it is a subject that comes up on various forums at times.  I always felt that a tip was not required, but is earned.  I have been tipped an embarrassing amount when it was a tough day, and nothing on a great day.  When I priced my day it was based on what I had to have to keep going.  Tipping was great when it happened, but when you hire a guide you should not feel obligated.  And it is extremely presumptive on any guide's part to feel so entitled that you become the bad guy for not tipping them.
But with the bad came the good.  Making friends who I guided for years, having someone catch the biggest fish of their life,  or those days that we all dream about where they were jumping in the boat.  Getting invited to supper, sending me Christmas cards, and referring others to fish with me.  The good folks were many, the rear ends few, and as a rule guiding was so rewarding.
It was tough, getting up at 6 to get ready, fishing all day, cleaning fish, home late, supper and bed.  Then up and doing it all over again.  I guided 28 out of 30 days one April, and while the money was good, it was tough.  Guiding is more than a profession, or a way to be a big shot, it is a way of life.  It was never driven home to me more than when I met a boat captain in Puerto Rico when I was deciding if I wanted to Marlin fish.  When he told me he worked hard for 30 years to buy his boat so he could guide I signed on immediately.  I knew he was the kind of guide who had the correct motivation and it was born out the next day when we boated 2 Marlin.  A good guide has the passion to not only put you on fish, but to teach you as well.
And I will always remember what Carmine, who owned a restaurant in POC years ago told me:  "There are so many guides here they have to wear badges so they don't guide each other."  Sorry if you are a guide, I couldn't resist.
That is plenty for today.  I have a couple of things to take care of before the Shoedog gets here, and then it will be some serious fishing.  Sacking some trout is the first order of business, and from then who knows.  But no matter what it will be three days of hard core fishing.  So keep stopping in and thanks for reading my stuff.
Good Luck and Tight Lines