Fish Catching Travel
After being out of town a couple of days I was looking forward to getting back on the water.  So with the wind supposed to be up today, and it was, I headed for Coleto.  Which worked out perfect as I will be going to Fayette tomorrow and the to the Gulf on Thursday, so it will be a great week here at Fish Catching Travel.  And if today was any indication it should be a fish catching good time.
When I got to the ramp it was just starting to sprinkle, and luckily I had my camo rain jacket in the truck.  By time I got up lake it had started to rain fairly steady.  Nothing I could not live with, as long as you do not mind wet pants, and that I got.
I got a great rod at Academy the other day, they have marked down a bunch of them so if you need one get over there, if it is not already to late.  But anyway, I started with the buzzbait so I could use my new rod.  And for the next 4 hours I got a chance to break it in.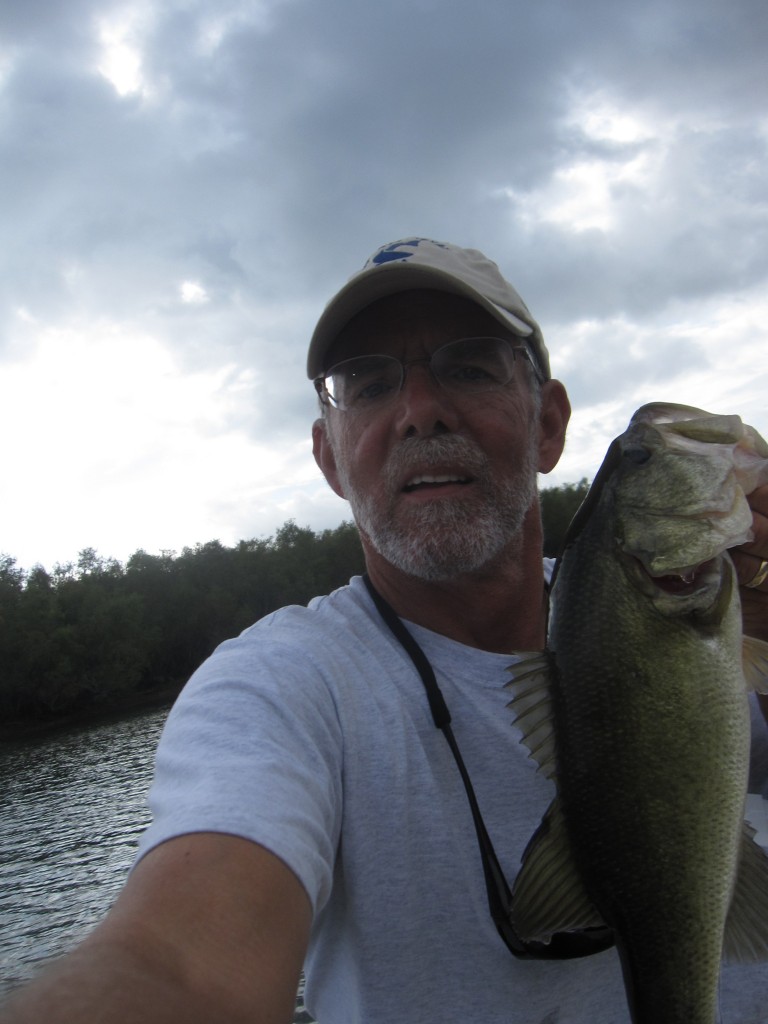 Here is a nice one.  Of the 20 I caught this morning, 16 were on the chartreuse buzzbait.
It started off steady, and until about 11:00 it stayed that way.  Now unlike last trip, the fish were just scattered, and I simply just headed down the bank, running it steady but not fast.  And it was interesting, as most of them seemed to just suck it under as oppossed to blowing up on it.  There did not seem to be any place any better than any other, it was a matter of covering water.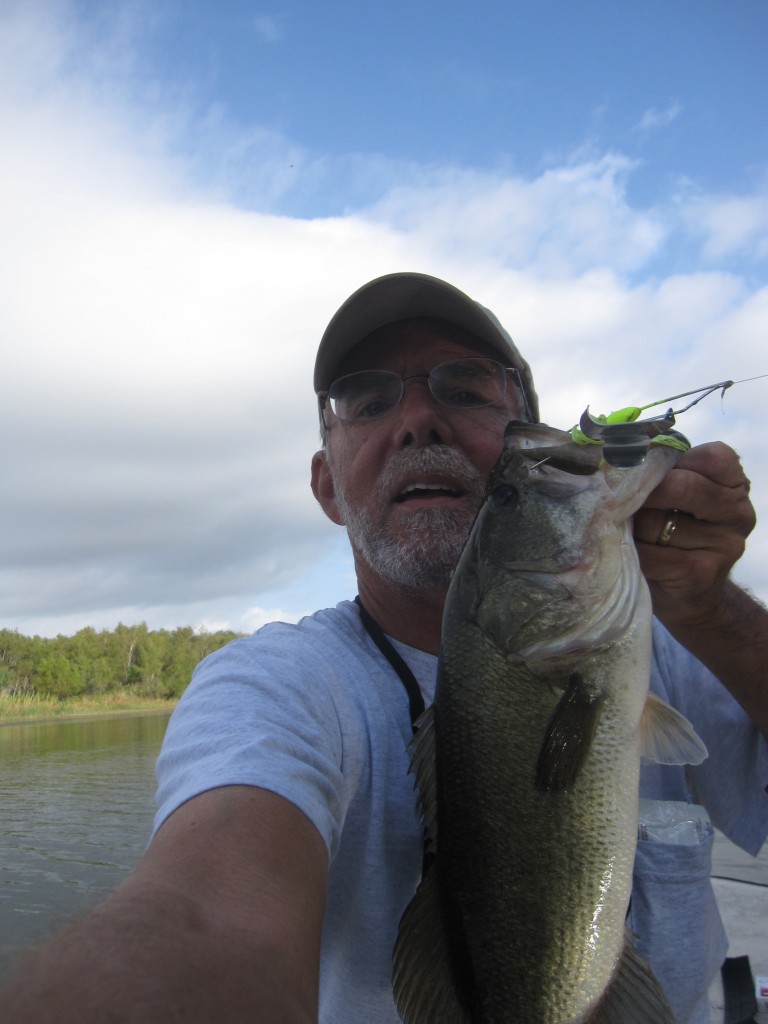 A little better one.  But you get the idea.
The rain, and the fact I loaded the last post with pictures, kept me from taking any other pics.  Of the 16 I caught on buzzbait, easily 8 or so were keepers, and I probably had maybe 5 like the one above.
As it got later in the morning, and the clouds began to clear, the wind really began to blow, so I decided to head down lake and try a few spots with wind right on them.  With the wind blowing out came the spinnerbait.  I hit several points, and the ones around the first big coves in the right hand arm had fish on them.  I managed 4 more buzzing the spinnerbait, and when they wanted it they smoked it.  It was nice to catch a few farther down lake.  If we can just get the weather break it will get better and better by the day.
I quit about 1:30 and actually caught 20 even.  Not a bad morning.  You can tell they want to bite, and I can not wait for a real weather change.  And every day we get one day closer to pre-spawn.
And of course it is not all about the fishing.  It is also about the sunrise, the wildlife, and all that comes with it.  And today there were giant flights of geese for the first couple of hours as they road the cloud cover.  Sometimes you could hear them, but not spot them.  Other times there were huge v's, honking like mad.  Later as I fished along here came a bald eagle.  Now I was accustomed in Arkansas to seeing them pretty regular, but this was the first up close one I have seen down here.
Later there were several alligators cruising for something to eat.  And the second one I saw was eyeing about 4 or 5 ducks.  But right behind him about 5 foot off his tail was a duck just swimming right behind him.  I have seen that quite a few times on Coleto, and it is an interesting behavior.  I can only assume it is a great way to keep track of a hungry alligator, and a great way to keep your buddies from being lunch.  Not matter what is happening, it sure is cool to watch.
So a great morning to be alive.  Now I have to get ready to hit Fayette in the morning.  We are going to do a little deep cranking, so we will see how that works out.  Then the Gulf on Thursday.  And with Falcon only 10 days off, it is going to be a good couple of weeks.  So keep stopping in, and the reports will keep on coming.  Thanks for reading my stuff.
Good Luck and Tight Lines.