Here is a bunch from my brother's camera and Clyde Burchard. At least Clyde had the good sense to take a couple of pictures of something besides fish, I guess I was just to excited.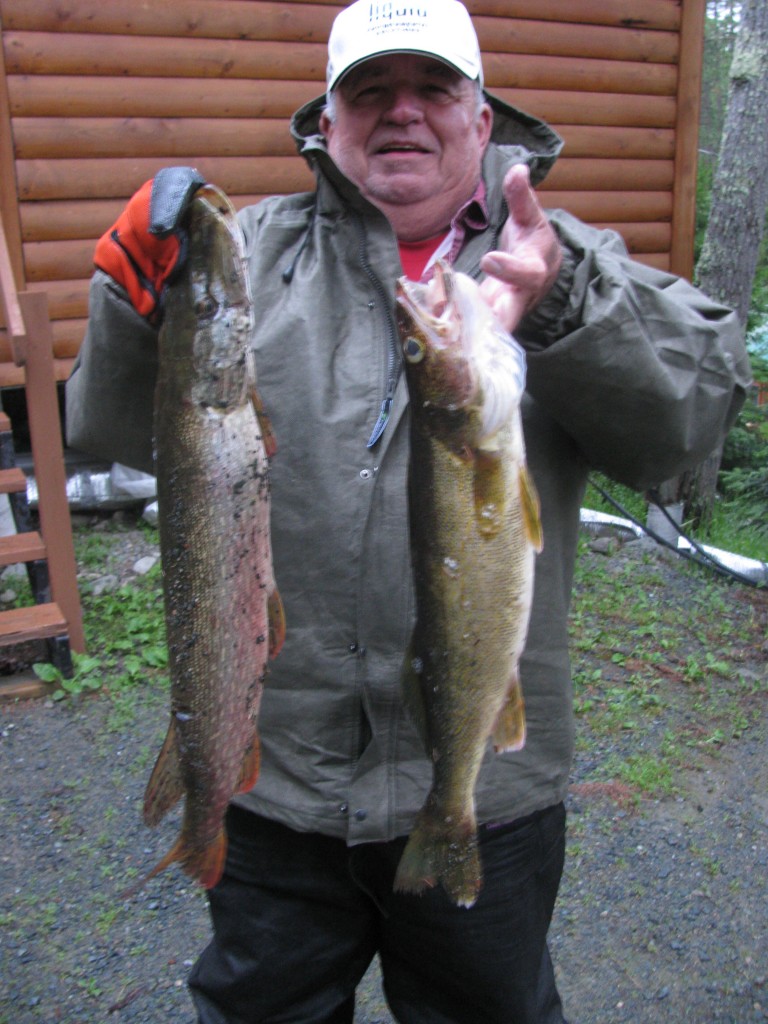 My buddy John Bauer from Mt. Home AR and the good old Panther Bay Marina days. This nice walleye and pike ended up being the first fish fry.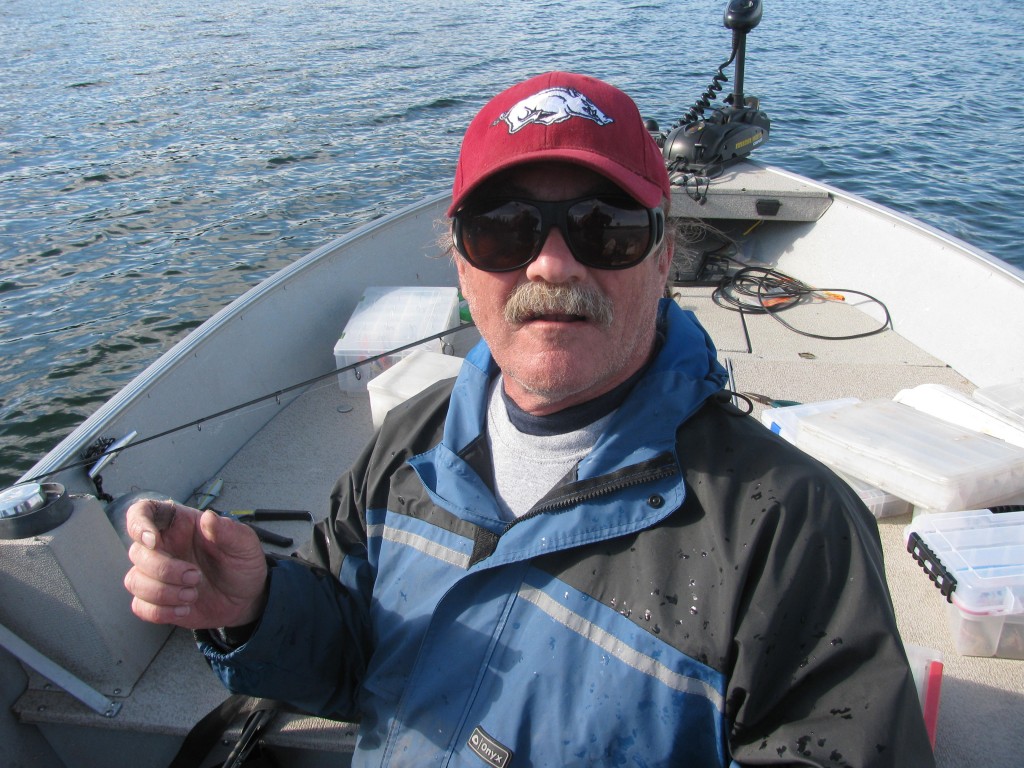 Clyde Burchard, one of our oldest friends. His 20 years of experience cut the learning curve in half easy. But how he covered all that water without a GPS I will never know. Go Hogs!
Clyde with a big pike.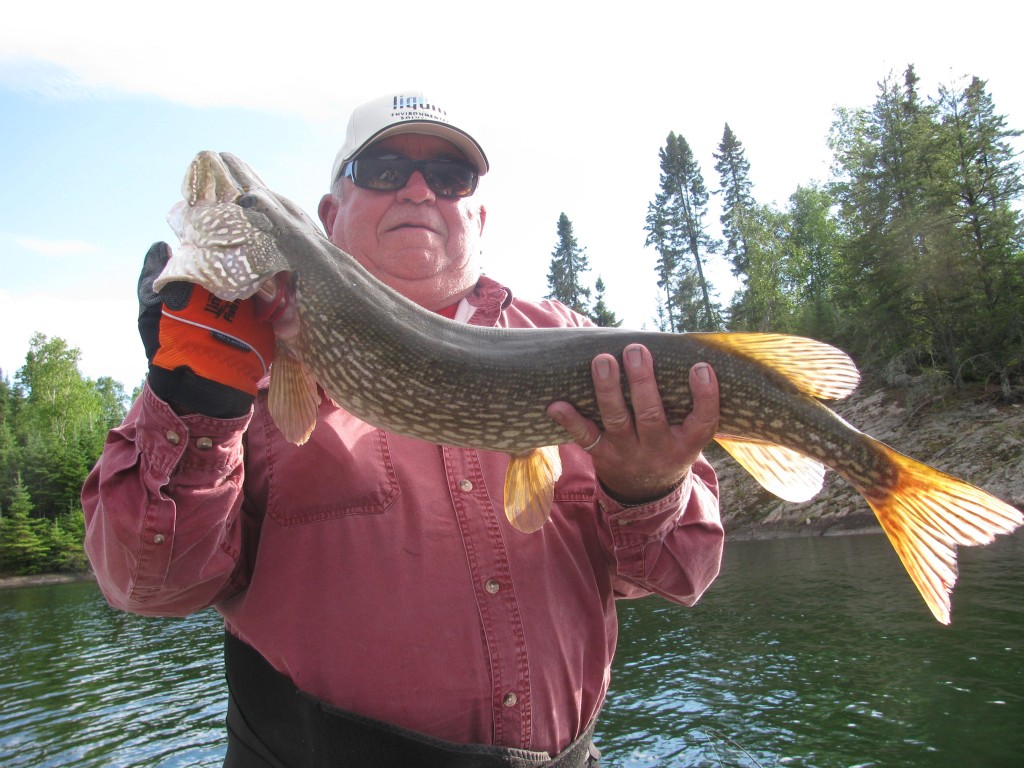 John with one of his better pike, though we all caught a bunch of these, and boy are they fun!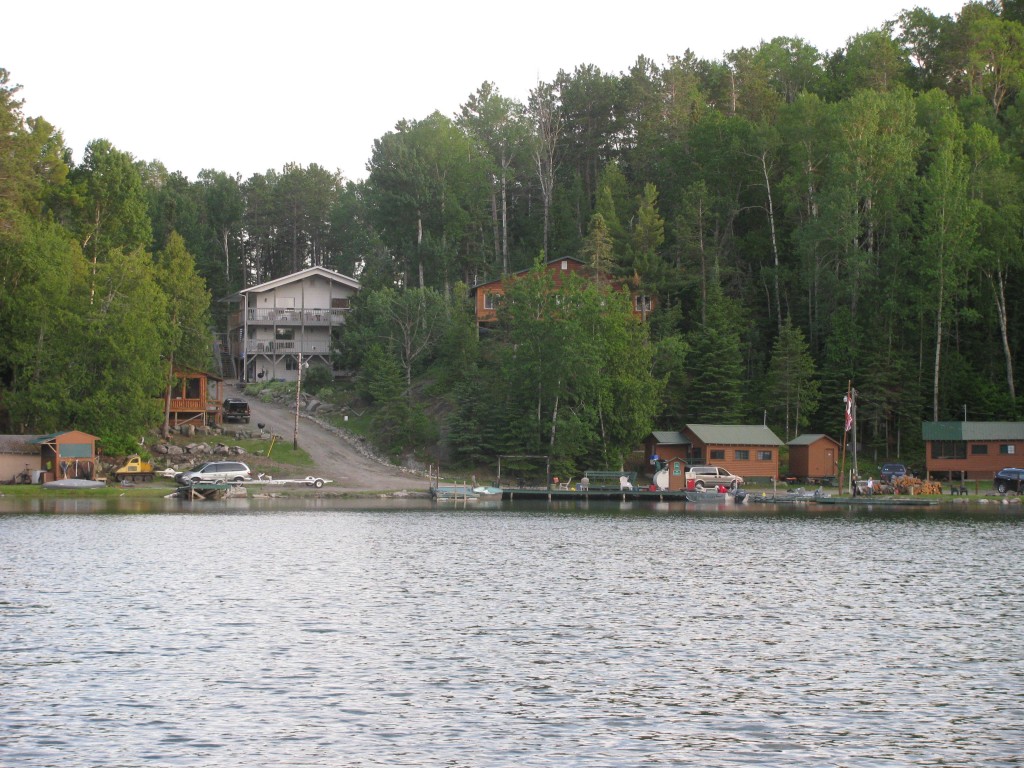 Coming into the dock at Muskie Bay Resort – what an awesome place to fish.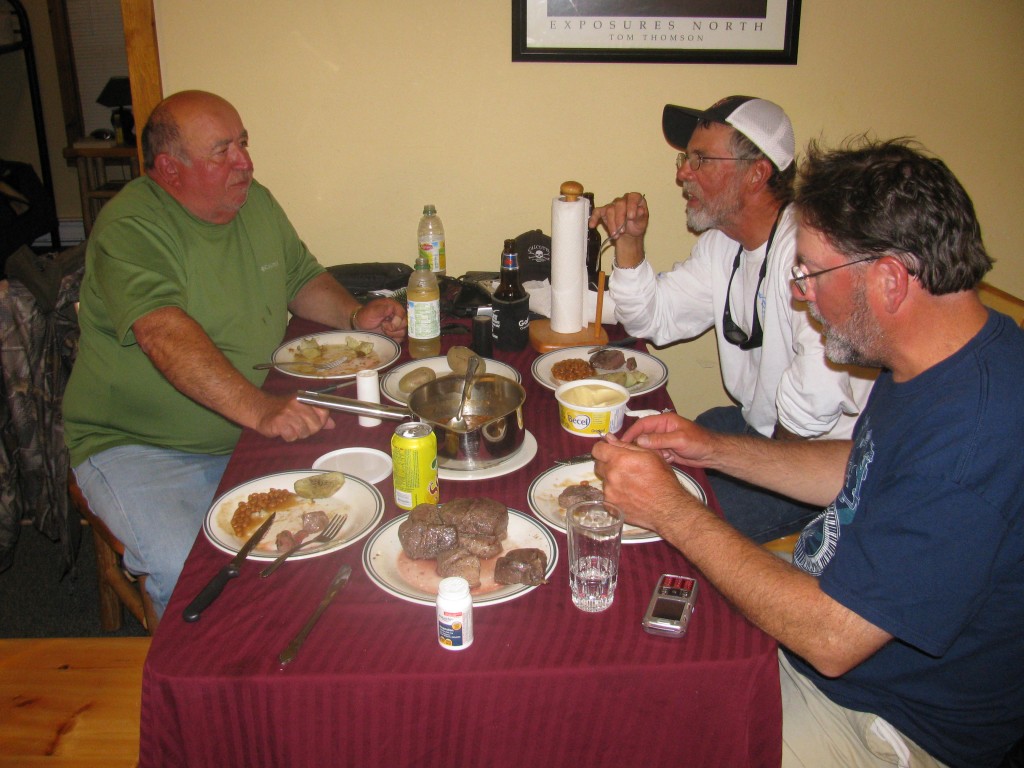 Talk about awesome. Jeff fixed Nebraska killed, corn fed, medium rare venison loin! We made pigs of ourselves.
These are Clyde's pics. A great time was had by all, and I am already thinking about how to do things better next year, if it could be any better!
Here are some of Jeff's pics. You may have seem some of them but there are sure fun to look at.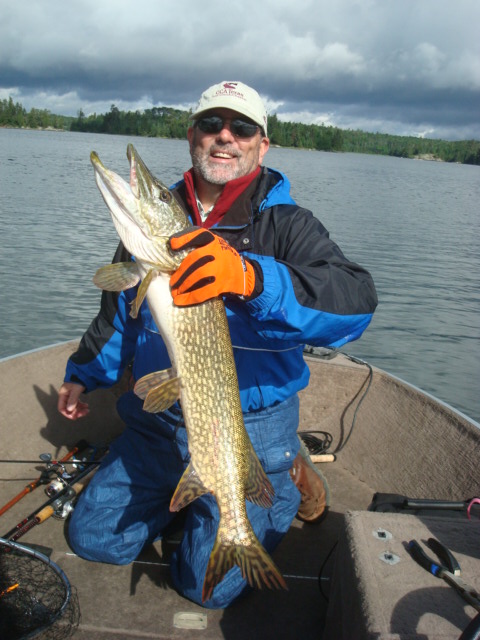 Jeff's first good pike.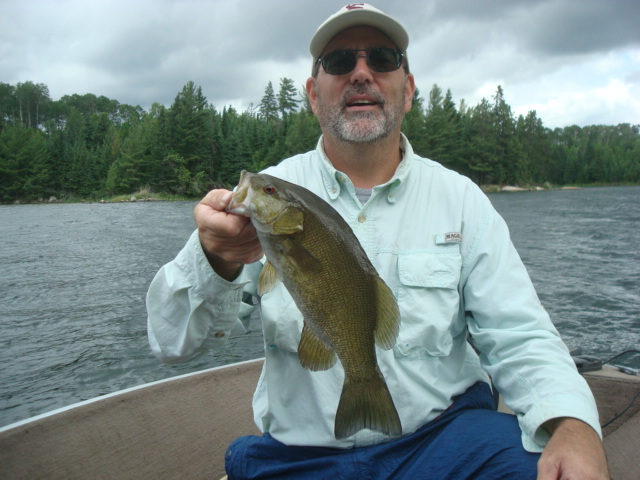 A nice brownie. The cold fronts slowed them some, but we did catch them off and on during the week.
One of my better pike for the week. Hit like a freight train and fight like the devil. If you are a spinnerbait fisherman this is for you.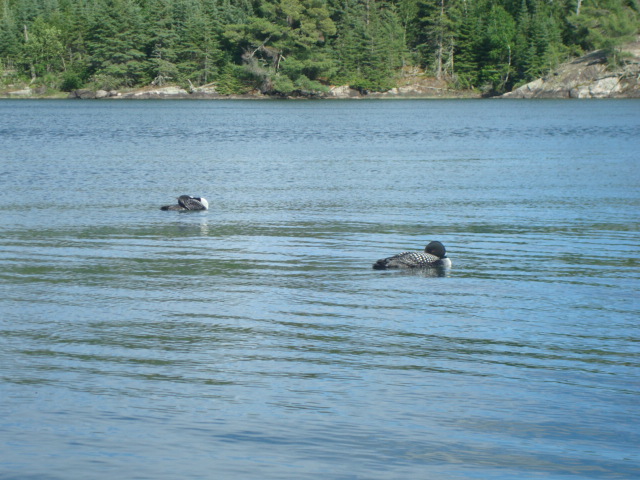 An awesome bird. There lonesome call in the early morning said all outdoors.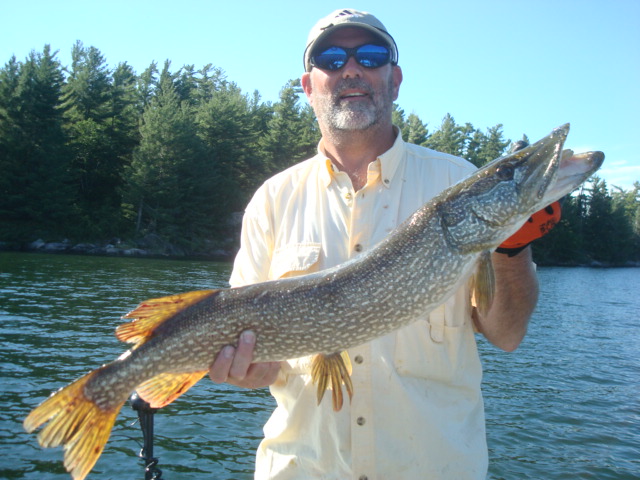 Jeff's last big pike of the trip.
So there you have it. This was truly a great fish catching travel expedition. If you love to fish, and to actually catch fish, this is a trip you need to take at some point in your life. It is a long way to go, especially if you are towing the boat. But having all our tackle sure helped out. So if you want to read more with some helpful sites just click on the Fish Catching Travel section on the header above and read about Muskie Bay Resort.
Now back to real life. I am at Padre Island near Brownsville today, spending some quality time with the wife. I hit the surf this morning, but was actually a little late as the tide started pounding in. Looks like the weather in the eastern Gulf has things rolling. There are red flags up on the beach. I did manage to catch a few lady fish under the birds, but should have been out earlier.
As soon as I get back it will be several days of bay fishing. So stay tuned for more. Thanks for reading my stuff.
Good Luck and Tight Lines.