Got a few things done yesterday and got a chance to hit the lake for a quick 3 hour trip.  It started out slow but I made a comeback.
I started out down lake with a small swimbait and while I had a few bites, I managed to hook none of them.  So I went to the Rapala Shallow Running Shad Rap.  I did manage to catch a couple on it, but it did not seem to be the ticket either.  So off above the bridge I went.
Next it was the Strike King KVD square bill and I caught 4 on the first bank I threw it on.  None were big, but sure better than I was catching.  I started moving further up lake, looking for a little less wind.  Wind has followed me like the police at 3:00 in the morning.
I found a bank with some sun and little wind, and there was shad flipping on it.  I caught a couple on a chartreuse Red Eye Shad, but still was not getting the bites I wanted.  So out came the spinnerbait and for about the last hour it was game on.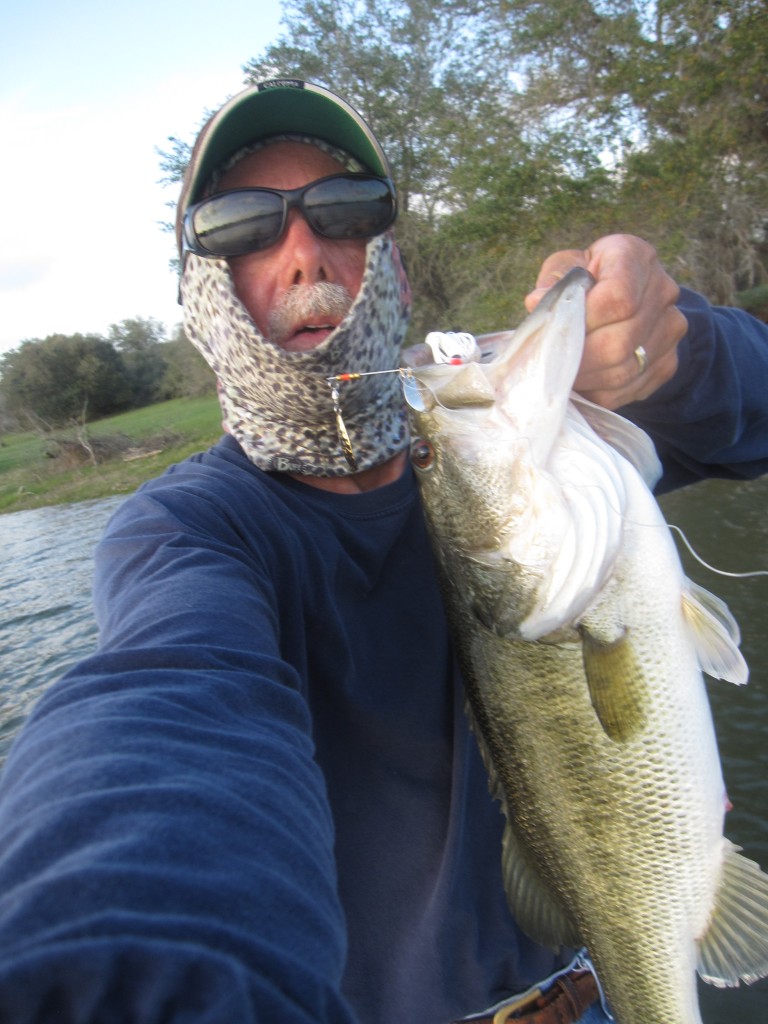 This gal came out of small stick up on a deeper point and smoked it buzzed.
Right before I caught this one I thought I was snake bit.  I had the first one come off, and he was a good one, then of all things, you know how nothing ever really hits a messed up lure?  Well my spinnerbait was wrapped on itself, so I ripped it back in flopping on top, stopped to move the trolling motor, and let it sink, and wham, a big one charged out of the grass and smoked it.  I lost it because of the way the bait was fouled.
Then to make matters worse, another good one comes about 5 minutes later and the spinnerbait wire breaks and all I have is the blades.  I was really feeling a little snakebit and then the one above just smoked it while it was buzzed past a stick up.  I caught a few more and decided to hit one more place before dark.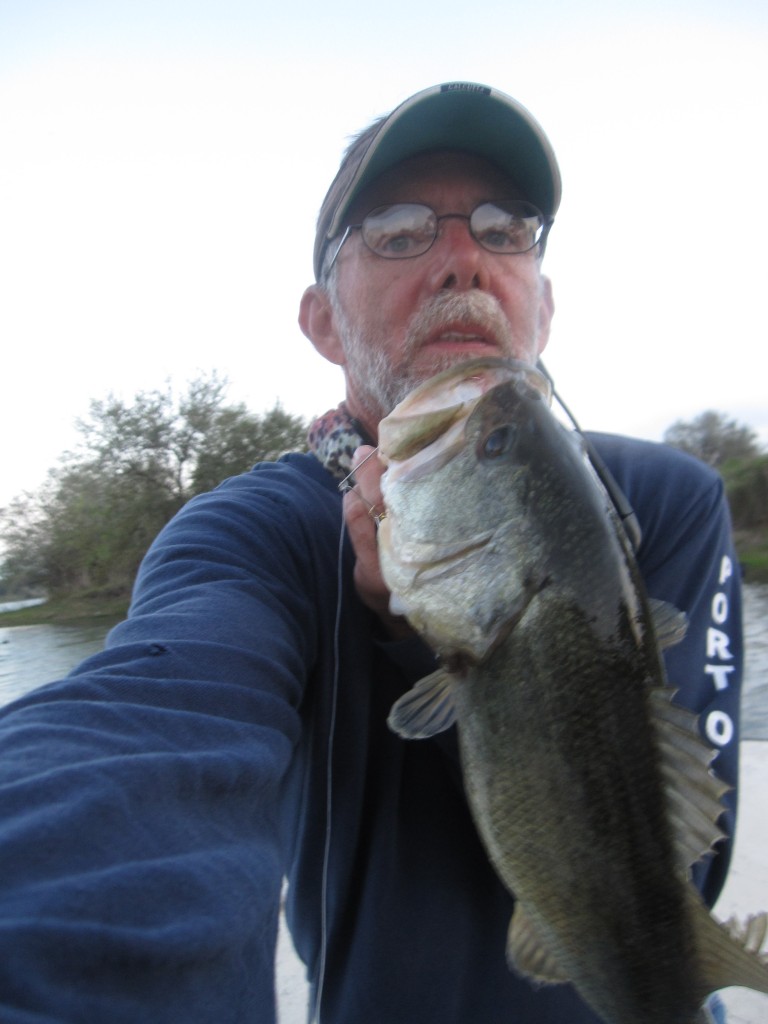 This girl with a couple of others came out of a small pocket right before I quit.
So to tell you the truth, I am not real sure what they are doing right now.  I caught on 4 different baits, and except where the shad were heavy, the only good ones came on the spinnerbait.   For me up lake is still better on the little deeper banks with grass and wood.  I do have a good report that there are some serious strings being caught 10 – 15 foot deep on plastics, Carolina Rigging, most of them apparently down in the little clearer water.  My problem the wind is following me like the plague.
So not a bad short trip.  I will probably make it out at least one more day this week to Coleto.  But, the trout fishing is still real good, so who knows.  It is real tough when my biggest decision is fresh or salt.  Thanks for reading my stuff and keep those cards and letters coming.
Good Luck and Tight Lines.