I am heading to South Africa in July on a mission to help a school system with 22 schools that teaches young children.  We are going to provide backpacks with supplies, paint buildings, and whatever else these schools need.  My wife and I will be teaching first aid, and other basic medical things like choking, blood born pathogens, and the other things the teachers need to keep those kids safe.
My daughter started a foundation, Vilakaze, that is dedicated to helping poor kids in South Africa.  I am very proud of her as it is growing every day.  She married a South African who is a really great guy, and even better because his uncle lives in Cape Town, South Africa, and it looks like God willing, I will get to fish a few days offshore.  I probably will not be able to sleep the month before we leave!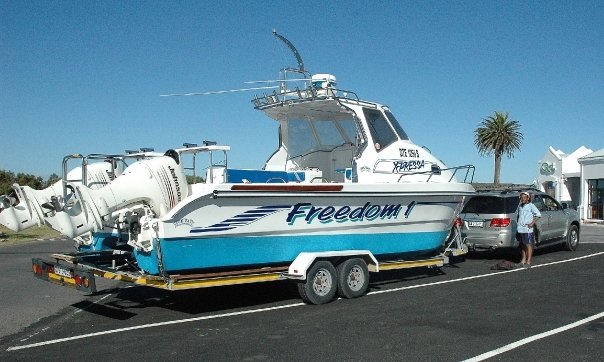 Sydney Jacobs and what he proudly calls his "Baby".  Now that is an offshore machine!
While it is not prime tuna time in their winter, there is always hope.  So if the weather, and the schedule cooperate, I will be offshore battling whatever comes my way.  In fact, if you are like me, just being offshore in South Africa will be a great adventure.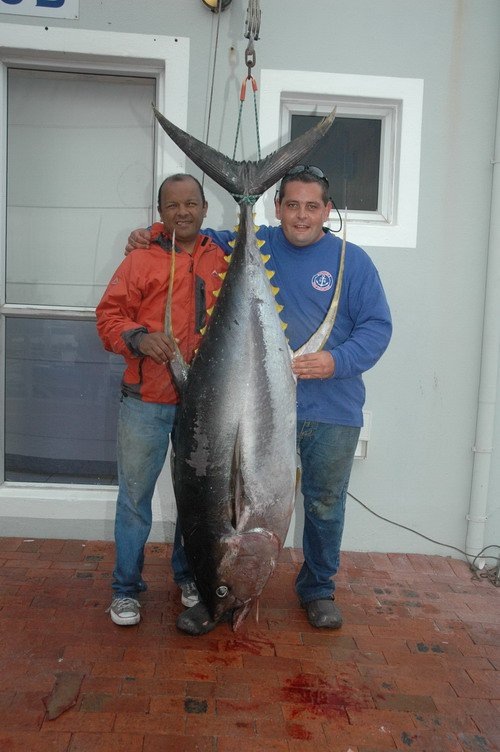 Now folks, that will work!
So a thanks to Sydney, no matter how it works out, I appreciate it and look forward to meeting you.
Good Luck and Tight Lines! 
My daughter's foundation, stop by and check it out.  –   http://www.vilakazi.org/