What an interesting day it was.  I started out wading and throwing plastics, and it was good.  Nothing big, just lots of them.  I am still throwing that Texas Tackle Factory paddle tail in the purple with a chartreuse tail, and it is working.
After catching at least 15 or so I decided it was time to throw a Corkie.  I wanted to catch a little better fish, but sad to say in one respect it did not work out that way.  But in another it worked great.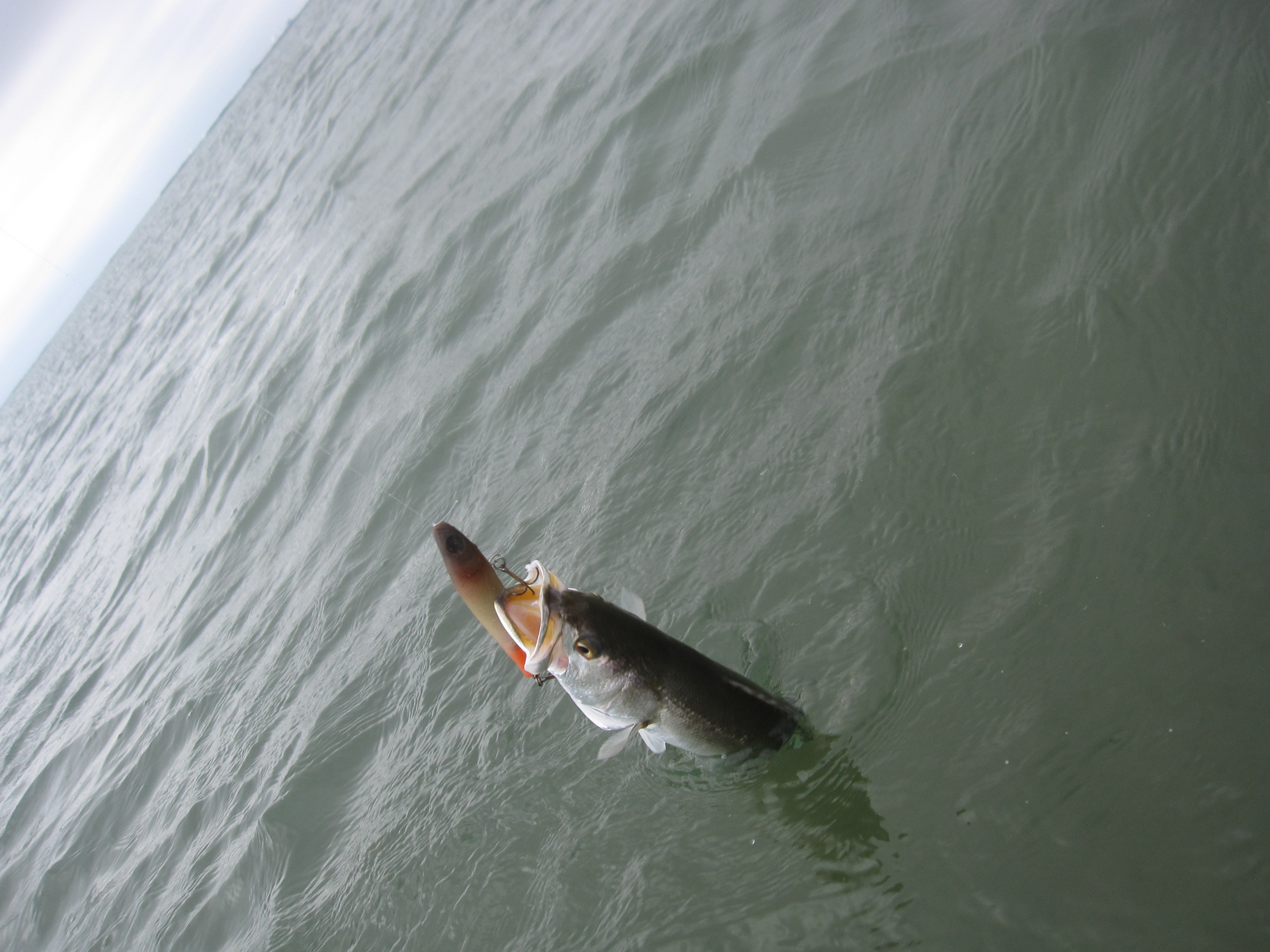 Here is the Tsunami corkie style bait I was using.  So what is so great about this fish?
What was so great about it was I caught three or four just slow twitching and dead sticking it first.  By now, of course, the wind was blowing about 25 and it was getting rough and hard to feel.  But in my little pea brain I thought about what a store director at Academy told me about corkie fishing.  He used to live in Houston and fished with Paul Brown some, and he told me that one of the ways they used it was to just reel it real slow.  Boy was he right.
For the next 2 hours I caught them.  Now nothing big, but I am not sure there were any big fish there.  But let me tell you, they slammed that thing.  I mean some of them tried to jerk the rod out of my hands.  I have never reeled it like that, but I will in the future.  As I was using a high speed reel, I was casting it out and letting it sink to a 3 count right over grass patches with potholes, and then turning the handle just enough to keep it off the bottom.  When I say slow, I mean slow.  No jerking, no stopping, just a slowwwwww steady retrieve.
The wind kept blowing harder, and it sprinkled on me.  It got rougher, and as I was in over waist deep, throwing into 4 foot plus, I was getting wet.  And even though the forecast was for about 75, that clearly never happened.
Now this is the only picture I took.  I was not keeping any fish and did not have the camera with me as it would have gotten wet.  I did manage to use my head cam for a little while, and if you want to see the video just click on the link below to utube.
So maybe you have caught them this way with the corkie, but for me it was a first time experience and an eye opener.  So when it is cold and rough, try it.  You maybe surprised.
I will be at my parents 60th anniversary for the next few days so will be back to fishing next week.  So again, I can not thank you enough for reading my stuff and I hope that every once in a while something I write might help you put a few more fish in the boat.
Good Luck and Tight Lines!
http://www.youtube.com/watch?v=fMUR7jPsBFU